DirectX 12 in Windows 10 is not yet supported on NVIDIA's older Fermi GPUs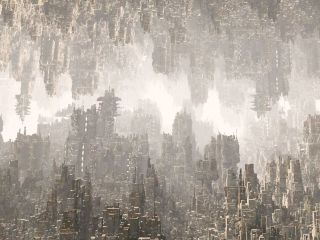 Microsoft's launch of Windows 10 means that DirectX 12, the next generation of its 3D graphics APIs for PC games, is also officially available. However, graphics chip maker NVIDIA has revealed that the drivers for its older Fermi-based GPUs still do not support DirectX 12.
Previously NVIDIA said that its Fermi (400 and 500 series), Kepler (600 and 700 series) and the new Maxwell (750 and 900 series) GPUs would all support DirectX 12. However, an updated support document confirms that the older Fermi series are still using the WDDM 1.3 drivers, rather than the new WDDM 2.0 drivers needed to support DirectX 12. The article said that support will be offered "at a later date" for Fermi GPUs
In the meantime, NVIDIA, AMD and Intel have all released new drivers for their GPUs that currently support Windows 10 and DirectX 12. The NVIDIA updates are for the GeForce 353.62 WHQL drivers, while AMD has released its Catalyst 15.7.1 drivers that support DirectX 12 in its Radeon HD 7000 or newer GPUs. Intel's 15.40.4.64.4256 driver version adds DirectX 12 support for its Iris, Iris Pro and HD Graphics integrated GPUs found in its fourth and fifth generation Core processors.
The first game that will support DirectX 12 is the sci-fi RTS game Ashes of the Singularity from developer Oxide Games and publisher Stardock. The game is already available in a very early alpha version for people who pre-order it. It will come with a DirectX 12 benchmark as well. More DirectX 12 games, including Fable Legends, will be released later in 2015.
That's actually what I clicked on the article for too haha!

Looks like it's from a film I've forgotten the name of

It's a picture of 3DMarks API Overhead benchmark.

http://www.windowscentral.com/windows-10-preview-users-can-now-benchmark... It's the 3DMark Benchmark test.

I thought it was a damp wall.

someone beat me to it, 3D mark event

Sort of sad that 3D Mark is still used. The rendering pipelines they used are so inefficient its scary.

Are these older GPU's finally even compatible with W10 nvidia drivers? I haven't played with it on my backup PC with a GTX560ti. Didn't even think it was listed as compatible like a month ago. Posted via the Windows Central App for Android

My 555M it's not working with the drivers. It's breaking my Windows 10 installation. But I really think that's the case just with the mobile graphics cards.

Yeah if you're a cheap ass lol

Well not anymore. They cost more or the same nowadays so you guys with the "I need to pay more to be happy" complex can be happy going AMD.

well, I wish that was true, but too many 3d software use CUDA so you are forced to use nvidia for gpu rendering or just a better performace on the software like 3D coat. That's why I am thinking to get an nvidia, it's boring to see how much attention nvidia gets on 3D industry. but I guess AMD hasn't done much about it? who knows.

Will it supports GeForce 210 and above... ?

I have a question: Only new games will benefit from directx12, or games like GTAV will as well at some point?

Old games can benefit from it if developers implement support for DX12. The Witcher 3 will eventually get support for it.

I for one hope GTA V gets an DX 12 update. PC gamers are waiting on Rockstar to say something.

since soem security updates to TH! build , my 540M isnt performing well. I tried resinstalling latest win 10 driver from nvidias site, but it doesnt help.

Are you using an Optimus notebook? The applications you open with Nvidia card work or they crash?

liek the game TF2, works but video jerks like its lagging. i am using lenovo 570

You're lucky. If I try to install Nvidia's latest drivers it breaks my Windows 10 installation. :// I'm freaking out. EDIT: I have a 555M, please someone help me :/

My driver got updated recnetly and it perfroms beter now. Do you have nvidia experience installed? It keeps your driver updated ot latest version supported.

Means my 650 works with DirectX 12. Score!! :-D
Windows Central Newsletter
Thank you for signing up to Windows Central. You will receive a verification email shortly.
There was a problem. Please refresh the page and try again.