Dungeon Hunter 5 will hack and slash its way to your screens in 2015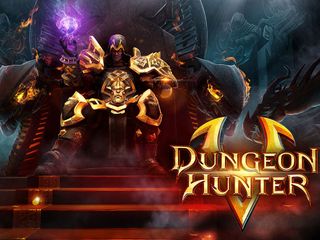 Gameloft has just announced plans to release Dungeon Hunter 5, the latest game in its popular "hack and slash" fantasy RPG series. The game is due out sometime in 2015. Gameloft released Dungeon Hunter 4 for Windows 8 and Windows Phone in December 2013.
Gameloft has released a developer diary video showing off some gameplay from Dungeon Hunter 5. The video shows off the improvements in graphics compared to the earlier game. It also describes some new features, such as one in multiplayer mode where players have their own hideout that can be raided by other players for gold. Loot can also be used to upgrade weapons and items in the game.
Source: Dungeon Hunter 5
Windows Central Newsletter
Get the best of Windows Central in your inbox, every day!
... and with better support. :p

DH4 was just one giant pay wall... and it didn't run smooth either... The DH series has so much potential so hopefully they don't ruin it again with the pay-to-progress-model. (They probably will though)

Sweet finally my favorite hack and slash rpg back with a bang!

Now you have another winning to pay! Truly a bang for your buck!

Correction: a buck for your bang

That was some impressive footage. Goodness.

DH4 was a dirty pay to win game. And the whole setup it was made was boring from fighting your way to enemies and bosses in an arena.

The pay to win game model needs to die with fire.

Just watched the video. If this is how the game is going to actually look, I'm definitely in.

What's the software used on PC's in the start? Autodeks something ?

u don't say that to the ones who support our platform a lot.

Of course you do when it's all pay to win bullshit

And the gameplay sucks. Lol. Still no actual worthy driving games to this day. Hate the super unrealistic shit that's out now. Even GTA ones are virtually unplayable. Can't wait for actual porting. PSP can do it. Why can't someone make something for phones. 4k screens? Really?? For what?? Emails? Lmao. Get real

Asphalt 8: Airborne. Try it great gameplay great graphics

When I first read the word "hack" I was thinking like computer hacking...

Coming to Windows Phone in 2017!

It will actually be available very soon after the ios release (give it max 5 days).

After Dungeon Hunter 2, this series got stale and boring.

DH2 was the best mobile game I've ever played. Huge improvement over the first and was an honest pay once and done game. It really was Diablo Mobile. DH3 was 100% play to win, while DH4 also was, it was an improvement over 3.
I would LOVE a DH2 rerelease...

That's awesome.. I lived dh4... Looking forward to it

im waiting for warner bros to release injustice gods amonh us for ep but lets c tomorrow what ate phil spencer plans for windows 10 for gaming.

Lost my game data even though it was synced to facebook. Never could play it again.

Im not a fan of this types of games

I'm not too huge on freemium games. Are the previous games worth at least a try?

I haven't seen any that's not actually free. All freemium lol

Dungeon Hunter 4 is pretty good IMO, although some of the free to play hooks get annoying.

Will there be one for phone?

DH4 was nice game, it had good graphics, decent gameplay, and lot of features, but it had way too much IAP and most of the stuff like upgrades and merges required constant internet connection, overall its a good game

hope more challenge than dh4

Without having to pay to progress BS.