Every video game delay in 2020: Upcoming release dates
By Jennifer Locke last updated
The global pandemic has forced developers to adapt their work pipelines and finish games from home. This has led to multiple delays.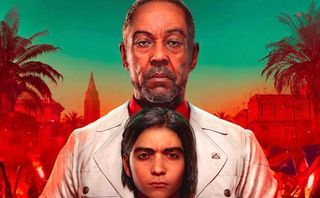 (Image credit: PlayStation Store (screenshot))
This year began with a slew of high-profile game delays, most notably Cyberpunk 2077 and the Final Fantasy 7 Remake, but then COVID-19 struck and and threw the games industry through a loop. We've compiled a list of every game that's been delayed into 2020 and beyond. Some of these games have been delayed indefinitely while others have release windows or a final release date.
We'll continually update this list as more games are delayed.
Games delayed in 2020
The Ascent
This isometric action-RPG was supposed to be a launch title for Xbox Series X and Xbox Series S, but it was pushed back until 2021. The good news is that it will now launch into Xbox Game Pass when it releases.
Release date: 2021
CrossfireX
Another title delayed into next year. Developer Smilegate that due to COVID-19, CrossfireX needed to be pushed until sometime in 2021. This should hopefully ensure that the studio can deliver on the experience the team set out to create.
Release date: 2021
Cyberpunk 2077
Hey remember when this game went Gold and we all thought it wouldn't be delayed again? Joke's on us. Just a few weeks ahead of when it was supposed to launch, CD Projekt RED has pushed Cyberpunk 2077 back by almost a month. It will now launch in December. Fingers crossed this is the last delay.
Release date: December 10, 2020
Cyberpunk 2077
Maybe we'll play it in 2020. Maybe we'll play it in 2077. At the rate this year is going, it's anyone's guess. Until then you can always admire the pretty trailers and screenshots that CDPR keeps releasing.
Deathloop
Arkane needs a little more time with Deathloop. What was supposed to be a launch title on the PS5 has now been bumped to May 21, 2021. This delay was attributed to the adjustments of having to work from home during the pandemic. The studio wants it to live up to the level of polish and quality that players expect.
Release date: May 21, 2021
Deathloop
Colt and Juliana are two assassins on the island of Blackreef stuck in a time loop. While it may not have released as a launch title on PS5 like originally planned, you can get your hands on it closer to the summer.
Dying Light 2
Dying Light 2 can't seem to catch a break. It was supposed to hit consoles and PC sometime in Spring 2020, but Techland has since delayed it indefinitely, with no word on a new release date. All we can do is stay tuned for more details in the coming months. Let's just hope it doesn't land in development hell.
Release date: TBD (Delayed indefinitely)
Dying Light 2
After creating the Dead Island series, developer Techland moved onto Dying Light, and it became exactly the type of zombie apocalypse game it was hoping for. Dying Light 2 aims to continue the trend whenever it eventually releases.
Far Cry 6
Ubisoft had intended to release Far Cry 6 in February 2021, but the company has since delayed it later into the year. A Microsoft Store listing seemingly indicates that it could release in May 2021, though Ubisoft has yet to confirm a new launch date. This delay was attributed to the ongoing pandemic.
Release date: 2021
Far Cry 6
Far Cry 6 stars Giancarlo Esposito as a dictator raising his son to follow in his footsteps. You'll be able to play it and explore its "tropical paradise" sometime later in 2021.
Halo Infinite
What was meant to be a flagship launch title for Microsoft's Xbox Series X has been delayed into next year. 343 Industries confirmed that due to COVID-19 and other factors, Halo Infinite needs more development time to deliver a game that meets their vision. This news came weeks after gameplay was shown and received a lukewarm reception.
Release date: 2021
Halo Infinite
Halo Infinite is the next ambitious chapter of the Halo franchise set to feature Master Chief and the Banished. It's multiplayer is expected to be free-to-play when it releases.
Kena: Bridge of Spirits
Kena: Bridge of Spirits debuted at Sony's PS5 conference in June as was expected to release this holiday, but it was delayed to next year due to development hurdles caused by COVID-19. In order to give it some extra polish and ensure that it lives up to people's expectations, Ember Lab moved its release date to Q1 2021.
Release date: Q1 2021
No More Heroes 3
No More Heroes 3 is a Nintendo Switch exclusive that was originally expected to release this year, however game designer Goichi Suda confirmed that the game was delayed into 2021 due to the ongoing global pandemic. Considering it's been over a decade since the last numbered entry in the series, what's another several months?
Outriders
Release date: February 2, 2021
Outriders was set to hit consoles this holiday just in time for next-gen, but COVID-19 and "work-process-restructuring" have bumped its release date back until February 2, 2021. Because the game is largely complete, at least according to Square Enix, it shouldn't suffer any more delays... hopefully.
Outriders
Outriders is a new drop-in-drop-out co-op shooter from developer People Can Fly set in a dark sci-fi universe. While it was meant to come out this year, it's been pushed back until 2021.
Psychonauts 2
Psychonauts 2 has been in development for a few years now ever since it was crowdfunded through Fig. Last we heard from Double Fine, Psychonauts 2 is set to hit consoles and PC in 2021. Though the developer is now owned by Microsoft, the game will still come to PlayStation.
Release date: 2021
Psychonauts 2
Psychonauts set the bar for a psychological platformer, with cleverly implemented humor and underseated messages about mental health and the state of the mind. We'll just need to wait a little longer to get our hands on it.
Rainbow Six Quarantine
We don't know a lot about Rainbow Six Quarantine, and we may not learn more for a bit now. It was supposed to release before the end of Ubisoft's fiscal year — April 2020 — but it has since been pushed to an undetermined date during the next fiscal year.
Release date: After April 2021
Rainbow Six Quarantine
Team up and take on a mutating alien virus in Rainbow Six Quarantine. It's an entire game inspired by Rainbow Six Siege's Outbreak event in Operation Chimera. The developer ensures that the enemies this virus creates are more lethal than ever.
Skull & Bones
This isn't the first delay that Skull & Bones has suffered, and it probably won't be the last. It was expected to release in Q3/Q4 of 2018 before being pushed into 2019. We can see how that panned out as it's 2020 and it has still yet to release.
Release date: After March 2021
Skull & Bones
Were you ever playing Assassin's Creed IV: Black Flag and thought it would be awesome to have a full game based on piracy and naval combat? Well soon (possibly, maybe soon-ish) you can in Skull & Bones.
Vampire: The Masquerade – Bloodlines 2
Fans have eagerly awaited over a decade for this sequel to the cult classic. Vampire: The Masquerade - Bloodlines 2 was initially scheduled to hit store shelves in March 2020 but was delayed later into 2020 and then further until sometime in 2021 at an unspecified date.
Release date:2021
Jennifer Locke has been playing video games nearly her entire life, and is very happy Xbox is growing a stronger first-party portfolio. You can find her obsessing over Star Wars and other geeky things on Twitter @JenLocke95.
The sheer number of ps4 games tho... Does Xbox even get games anymore?

"I'm talking about Resident Evil Village. The game's terrible performance at the PS5 reveal event with the terrible frame rate present in the trailer was kinda the current status of the game on PS5 as of a few months ago. The thing is, apparently the game runs perfectly on Xbox Series X, they've been having some troubles getting the frame rate stable on PS5 (which as Sony had a rule to record the PS5 event gameplay on PS5, lead to the weird frame showing in that trailer)." - Resident Evil insider. wccftech com/ps5-to-cost-more-than-xsx-while-struggling-more-with-multiplatform-games-in-performance-says-insider/amp/ "I've heard some dev friends talk a bit about the struggle PS5 has for 1080p games running 60fps still, while Xbox Series X doesn't have the same problem"
It's going to be all over RDR2 checkerboard blurry 30fps again for PS next generation. Everyone should be prepared to see 98% of games which are always cross platform PS5 GPU bottleneck version getting destroyed by Series X in every Digitalfoundry reviews. Until then play bugsnax and Spiderman 6hr DLC made on same last gen assets and engine unnecessarily forcing 100m+ players to upgrade.
Xbox Series X launches with biggest launch lineup ready to play day 1 enhanced whereas wait for 100 PS titles to get compatible by "boost mode" someday in future.

To be fair I think you can't really go wrong with any of these. I work in retail and so many people hate every system. They all say the same thing "where are the games." I think it isn't if your system is getting games or not it is if you are satisfied with those games. I haven't been satisfied that much with Playstation 4 games. The same is true with Xbox one. The games that I have been enjoying immensely are state of decay 2 (as buggy garbage as that is, it is F%@#ing great)
Binding of isaac
Destiney 2
Borderlands 3
A little of division 2
Satisfactory
Smash bros. And that is about it. Every other game I dabbled in and then stepped away from. Those games there I keep going back to when an update hits or what have ya. Idk why they are just either
relaxing fun
Crazy challenging
Or mindless crazyness I keep playing those games over and over. It isn't so much what console you want. Find the games that you keep coming back for and get the system that will make new games like that. Obviously have your friends in consideration too, seen a ton of people waste money by having to switch a year into a purchase just to play with a friend.

And yet literally every multiplatform game that is currently out is better optimised on the PS5, so I'm calling bullshit on that article.
Windows Central Newsletter
Get the best of Windows Central in in your inbox, every day!
Thank you for signing up to Windows Central. You will receive a verification email shortly.
There was a problem. Please refresh the page and try again.