Report: Features of Windows Phone 7.8 get revealed and confirmed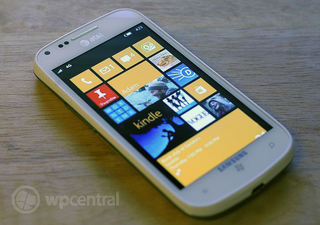 Although Microsoft has yet to reveal anything official about the upcoming Windows Phone 7.8 update (besides the new Start screen) more and more information is coming out. Part of the reason may be because the update is rumored to be have been finalized and is now in OEM partner hands. Now the process of customization and testing by the likes of Nokia, Samsung and HTC will take place.
We have a few reports tied into one massive write up for your reading ease. We'll start with the simple and work our way up to the more detailed information about what's new in Windows Phone 7.8.
Build number
This is a relatively easy one but it's still interesting "for the record" kind of information. From what we've been told from our sources the build number for Windows Phone 7.8 will be 7.10.8858.136. That's a confirmed build number for at least some of what Nokia is working with though we do expect variations based on device and region, so consider that an approximation but not necessarily universal.
Current builds of Windows Phone 7.5 are at 7.10.8779 making the jump to 8858 somewhat significant.
Promotional material
Information about Windows Phone 7.8 is already being printed and distributed. Such is the case in the above image given to us by reader of the site Kaljami. He recently visited his local DNA store in Finland to test out some new Nokia Lumias and spotted this brochure, which he snapped up. Although written in Finnish, we're told it states
Indeed that's the second mention of a post Windows Phone 7.8 update that we've heard now, the earlier coming from a leaked Nokia slide deck. So while for some 7.8 won't be "enough" to satisfy or make up for no Windows Phone 8 on legacy devices, it looks like Microsoft (and by extension Nokia) will be still adding new features after this new update.
Nokia Lumia 510 with 7.8 gets detailed
Over at the site Winp.cn, they've managed to get their hands on an early build of Windows Phone 7.8 officially placed on the upcoming Nokia Lumia 510 entry market device. The device was spotted earlier with Windows Phone 7.5 but there are 7.8 beta builds floating around now too.
In a rather lengthy post, Winp.cp go through and detail all the new features. While there are no huge revelations, there is continued confirmation of rumored new features. So here is what is officially in 7.8 so far:
New Boot Screen – Reflects Microsoft's new Windows Phone logo and actually matches that of Windows Phone 8
New Start screen – The earlier confirmed 3-sizes for Tiles
New Core apps re-design – Xbox Games, Office and Store all get updated with new logos
20 Accent colors – We saw this with Windows Phone 8 and now 7 .8 too gets 10 new accent colors (plus one for OEMs or carriers to customize)
Live Lock screen Wallpaper – Users can now take advantage of Bing wallpaper, which dynamically updates every day. We're not sure if this extendable to third party applications as in Windows Phone 8 but presumably it is possible.
Nokia Network+ settings – we've seen this in current Lumia 810/820/822 and 920 devices where Nokia adds some advanced network configurations, such as call forwarding, call waiting and SMS options
Finally, there are some advanced changes that only Nokia is applying to their Lumia line as these are OEM customizations. Some of these should make folks very happy:
Bluetooth sharing of non-DRM multimedia files
More ringtone editing abilities
Contact transfer and sharing app upgrade with new features
So there you go, what we know so far about Windows Phone 7.8. What we can now definitively say is yes, it will be more than just a Live Tile update but not nearly as much as everyone will want. OEMs will in fact play just a big a role as Microsoft in increasing functionality of the update if they choose. So far, Nokia seems to be taking the lead with the most additions but we've seen a report just yesterday that HTC may also be adding a few tricks, including the coveted "keep WiFi alive" feature and SMS drafts.
There is still no word on actual distribution of the update but things are starting to fall in place for an early Q1 release.
Thanks, Kaljami for the brochure image and Mohamed A. for the Winp.cn link
Daniel Rubino is the Executive Editor of Windows Central, head reviewer, podcast co-host, and analyst. He has been covering Microsoft here since 2007, back when this site was called WMExperts (and later Windows Phone Central). His interests include Windows, Microsoft Surface, laptops, next-gen computing, and arguing with people on the internet.
Cool. I have the 920 but wouldn't hurt to upgrade the titan

Love my job, since I've been bringing in $5600… I sit at home, music playing while I work in front of my new iMac that I got now that I'm making it online(Click on menu Home) https://goo.gl/AuwLn

SO AWESOME !!! Can't wait. They should have named it Windows Phone 8 and not included all the feature that requires hardware change just like what Apple does. They release the new update for all their models but someof the features are missing.
Way to go MS. This is the reason I love you more for not misleading your customers. :)

They didn't do that because Windows Phone 8 apps do not run on older devices.

@jeffkibuule: The same can be said for devices running iOS too. A lot of the newer apps require iOS 4.0 at least alienating anything before the 3GS (still better than 6-month old 900 but you get the point).

No, iOS is more or less the same when it updates, except that older, slower hardware run the apps and OS slower. Actually, some apps from newer versions of iOS can run on older devices. WP8 completely differs as it's entirely new, and apps are only forward compatable (7.8 to 8) and not backwards compatable.

It would lead to mass confusion. "This only runs on WP8", "But I have WP8?", "No, you have WP8 for older devices that isn't the same as WP8 for newer devices"

I agree with iBandar that WP7.8 should have been called Windows Phone 8. But you are right about the mass confusion with apps.
Maybe they should have called WP8 something else. They could have called it the WP8 Pro, kind of like they did with the Surface/Surface Pro. Or maybe Windows Mobile 8 (which is a better name than Windows Phone anyway). That would take care of any confusion.

Excellence suggestion that "Phone" be replaced with "Mobile". I think they should have kept with the Windows Mobile name instead of trying to sound like Apple's iPhone! Windows Phone sounds boringly dull.

No they shouldn't because that would be lying. The older iPhones DO get the NEW OS, just without the new features. The new APIs (that their hardware can do) are present and apps designed for the new OS will work on them.
WP7.8 is an evolution of WP7.5 and is nothing like WP8. It still runs the CE kernel and does NOT add the new APIs that are in WP8, not even the ones which are not hardware dependant. WP8 apps will NOT run on WP7.8.

Just on this, surely they'd at least add the new tile APIs. Seems kind of pointless having new tile sizes without the ability to take advantage of them.

Interesting that the version number is still 7.1 and not 7.2. I think that should signify how much Microsoft actually changed - had it been a large update like mango we would have seen the version bumped to 7.2. Unless maybe they're waiting for the last minute to update that.

Version was bumped for Mango as the api and sdk changed. I don't think the changes in Apollo will go beyond the UI.

There should be new API functions to make use of the new tile styles, and apps need to explicitly support the large tile size. But yeah no version bump means no new major feature.

Cool. Can't wait to experience the new homescreen and lockscreen on my Titan before I jump to the 920 this Christmas :)

You won't get the 7.8 upgrade before Christmas, LOL - the update will come next year for sure.

7.5 owners have no reason to bitch. In fact 7.5 is more refined and stable than 8 at this point. Eventually the phone team at ms is going to have to focus their efforts more on supporting/refining/updating wp8 than pleasing 7.5 users. I say that as a former 7.5 user myself till recently. I would be real happy with that update.

I still have my 7.5 HD7 as tmobile tells me that my upgrade price for the 810 is 167 and change, before tax. I'll be satisfied with 7.8 when they finally release it. It should have been released simultaneously with 8 but that would be nonsensical apparently even though we legacy device owners were/have been onboard with the platform from the beginning.

And a side note, my TOUCHSCREEN phone does not work with halo 4 smartglass because I don't have touch features. Da***? Touchscreen without touch feature? That right there had me thinking of jumping to Android.

Microsoft has announced that Smartglass features for Halo 4 are not supported on WP7 devices. Only WP8... and iOS... and Android. And at the rate they are going it will be supported on Blackberry, Symbian, Linux, TI-83 graphing calculators, 1950's punch card computers and abacuses before Microsoft supports the MILLIONS who invested in THEIR devices. I understand that supporting WP8 encourages adoption of the platform but why, in god's name, can they find the time and energy and resources and financing to support COMPETITION who chooses iOS because they dislike Microsoft. Yet leave loyal supporters who GAVE THEM MONEY in purchase of the device no support. Microsoft is a family of their biological children (Windows/Office) and constantly neglected adoptive ones (Xbox/Zune/Windows Mobile/Windows Phone/Hardware)

I disagree with this, while my Trophy was fast, smooth and stable, so is my Lumia 822, not a single issue with the phone. Now Verizon taking out the group text feature was BS but the phone and OS has been rock solid for me. Love the LTE.

....i have been hearing abt 7.8 update since may. Frankly, m not excited anymore. Sorry MS :P

Many (most?) of us thought it was nothing more than the UI tweak... I stopped being excited about it a long time ago :P I was also super excited about WP8, but no microSD in the flagship phones killed it for me too (I don't like the Ativ). I think I'll wait for 2nd gen models to come out :|

I'll echo that view...to an extent. Im fed up waiting, thats for sure. But LG did the same with their ICS update, promiosed much and didn't deliver. At least this WILL come, if too bloody slowly.

I can't believe LG would do this. I don't own an LG WP...but seriously, this is a literally a stab at MS and it's customers. I will never buy an LG product again because of this.

I'm just going to wait and see - LG have sent through all the previous updates, so there's no logical reason to assume they won't do the same with this one. Still, they don't seem to have a lot of interest in supporting WP users - for example, the compass in mine hasn't worked since day 1, but they're not interested in fixing it, even though it's probably just a firmware issue.

I forgot completely about that Samsung device...

Personally I want Skype to function exactly as wp8 and I don't care for anything else.

Unfortunately, not going to happen.

GREAT, stuff like this make me SUPER HAPPY. Still hanging on to my HTC HD7. Just hope HTC also adds the bluetooth capability in addition to Keep wifi alive. I'm glad r hope we see more ;-)

Do we know if 3rd-party apps will be able to use the largest tile size? Presumably this would require some sort of WP 7.8 SDK update with additional APIs. Will developers even bother to update their apps for 7.8?

Of course they will. All medium tiles can automatically be downsized as you may know, so it's up to the developer to decide if they wish to include the large tile.

Really can't wait to get my Lumia 900 to 7.8

So the people hub is part of the core apps. Will it be updated as well to include Rooms? I actually live this feature on WP8 and would like that feature extended in WP7.8 as well.

I recall a previous article mention inclusion of the Rooms feature in 7.8, but haven't seen it mentioned in recent 7.8 news. I hope the 'Rooms' feature is included.

I must have missed that one. What is rooms?

A room is a place where some people hide their beds. Some people refer to it as bedroom. Other enclosures too could be referred to as room. So, thanks to me, you now know what rooms are.

I really do like those Chinese version lock screen with the vertical characters. Advantages of the language.

So to this I have heard that it does have screenshot ability but one of the latest builds it was missing. So it's about a 50/50 shot of being there.

I can't believe that after so long time we don't have screenshot functionality... I'm looking forward to see that functionality deployed on our new but old WP 7.X. BTW: is it so difficult to implement?

Hoping there's a few more goodies in there :D glad to know it just isn't the start screen :)

I don't want a Q1 release but a Q4 2012 release, at least for Nokia.

Yup still have my 7.5 and still fast and fluid and battery life awesome with heavy use I can last 1 day. Also no problems since got it 11 months ago

That brochure does not say that there will be another update after the WP 7.8 update, where did that come from?

Pretty much everything I already knew about 7.8. If they don't bring screen capturing to 7.8 no doubt I'm going to flash my device and install Bazaar. More colors, tiles, screenshots and I couldn't care less about Windows Phone 8.

Sorry, it does promise updates, not OS updates explicitly, but just updates.

Will 7.8 be available for all Windows phones? I rwad a lit if Nokia but what about HTC?

I wonder if OneNote is outside Office now?
Notifications, screenshot, full res uploads... If this stuff is in I don't think it would be put onto a brochure. Not really exciting marketing.

No, it is still the Office Mobile 14, not be changed to Office 15.

They have to add picture multiselect - I mean come on! :)

Those are great news. Sadly I expected to get Lock Screen Notifications which I really need!! Honestly I didn't think that notifs would need a hardware update or the new kernel... Hope we get a 3rd party app to achieve this.

I'm crossing my fingers we get that. Only useful thing I really want lol.

Exactly, lock screen notifs and the new home screen are the only things I would take advantage of, although I know that other people need the other features as well.

Nokia is leading this push because they have to unify all the products that they produce..most of the phones are still selling in small markets around the world. If you all visit Nokia.com I will make more sense..

I believe at last they better organize music hub, i troubled in creating playlist

You can create the playlist when you tap the bottom left where you see the name of the songs in now playing screen. Once you tap the name of the song, there is save button on mid bottom. So easy to create playlist.

Woot! Woot! My tiny Radar can't wait for own resurrection :D

Tbh if microsoft doesn't change anything from 7.5 but only brings lock screen notifications a lot of customers will be happy, atleast i will :P

Not bad I got the 920 but still have my 900 as a back up. Might as well upgrade it.

is there any information on apps resuming if U tap the icons in 7.8 or do they restart like in mango? I really hate it when they restart.. And any news on lock screen notifications for 3rd party apps?

And the Zune Music+Videos app? Will be a re-design for this to?? I hope so.

Just bought my 920 black at att for 100$ today

It would be awesome if 7.8 would come out before Christmas.

What about Ease Of Access?

Awesome! I just want the new start screen any other addition is more than welcome

I hope that this update will give to my HTC Titan X310e issues to my Bluetooth connections bugs and my Wi-Fi detection bugs

What about option to keep WIFI connected?
Also something I had on my Quantum but not on the L900-screen timeout settings of 15 and 30 minutes and "never"-5 minute limit really sucks..
And equalizer.

The option for the Lock screen 5 minutes limit is due to the type of Screen. All Super Amoled Display have that limitation dur to the screen deterioration on a long time on. The HTC Titan has a screen that does not have that restriction. But all Samsung Screens that are Super Amoled Display are, even on the Android phones. A big disadvantage for the user who run Maps on a regular basis. I had a Samsung Focus & it was restricted to 5 min until I unlocked it & change the registry to give the option to never. The 920 is the same. 5 minutes. Too bad. I will never get a phone that time out on me. I travel too much & need to keep that screen on for navigation, emails Text.
Hope this help anybody wanting to know the cause of the timeout.

I ain't buying this explanation. I can keep screen on for hours by constantly turning back on anyway. I can see not having "never" option but at least lets have the 15 minute option.
Also annoying that WiFi disconnects after that 5 minutes too..

Windows Live isn't working anymore if you switch to outlook. My mail "est kaputt". If this doesn't work after the update, I will demand a new phone. Thank the better half of western society that I live in Sweden, because it is actually possible to demand consumer rights.

1.Skype integration 2.Battery level tile 3.start screen (3-sizes for Tiles) 4.offline nokia maps that is for me important.

Any word of whether or not text size will be adjustable? Would be great news for my dad haha

Seriously only Nokia devices get the good stuff like Bluetooth file sharing? Wtf? What is Samsung doing? Copying apple... Bloody Samsung is total shit... Ya and if I am not wrong then Bluetooth file sharing can be included by MS itself... It doesn't have to be just the OEM.... What shit is this?

Switch to Android before you get a heart attack.
Hope this update comes out in December otherwise I will leave this pathetic OS much sooner than expected.

I agree! I own a Lumia 710 myself but it's unfair.

We should talk to them via twitter that's the solution

Samsung cunts don't even bother to reply... Samsung is nothing but absolute shit .. Don't even have the dececy to reply...

please please please! include mms apn settings like in wp8

Wonder what the odds are my 1st gen Focus will get this?

i want this update now, but hopefully we will get it soon......

Bluetooth file transfer only to lumias :(

ROM 8858 leaked in xda developers yesterday

I think I'm just going to stay on the HD7 for a while longer. I would have been ok even had MS stopped supporting at 7.5 but this is a great bonus. The T-Mobile 8x is good but I just couldn't bring myself to ditch my favourable legacy contract for a new one or pay $600 off contract for it.

Gonna hang out on my Focus S for at least a few more months, so this will be a fun refresh. Glad to hear their may be more updates in the future. It doesn't replace the fact that WP8 is unmistakably the future, but WP7 is being given a little love. I am looking forward to it.

does anyone know when it will be out??? i have a samsung focus flash. will i recive the update or no?


The feature I want the most is rooms. :(

To say the truth, the 510 is just a fatter..uglier version of the 710. 710 is more bubblier & cuter. i wish if they made a wp8 version with the 710 styling with bigger screen and named it 720.

It seems I just might get 7.8 before I get a WP8 phone. All depends on what stock I find at the AT&T store and COSTCO on Tuesday evening.

Will there be more keyboards like the WP8? Specifically I'm looking for Persian.

Love my job, since I've been bringing in $5600… I sit at home, music playing while I work in front of my new iMac that I got now that I'm making it online(Click on menu Home) https://goo.gl/Fxjx3

I bet it's really comfy in that spam can with your iMac.

Can't wait for this release so that I can update my NL900 and my HTC Titan 2 before I give them out as Xmas presents.

I seriously can't wait for this release. Secondly, what are these instagram folks waiting for?!!

Still no screenshot feature?

Screenshot feature
Wtf is samsung giving to omnia users
Tethering
bluetooth file transfer for samsung plz :|

multiple image selection too
Windows Central Newsletter
Get the best of Windows Central in in your inbox, every day!