Firefox for Windows 8 is dead, states low user adoption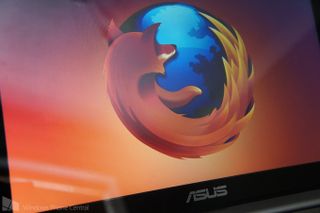 We've covered the journey of Firefox for Windows 8 since the project was announced in late 2012. Our first real look at the app came in February 2013 when we took the app for a spin and did a hands-on of Firefox for Windows 8. This past August the team at Mozilla announced that Firefox for Windows 8 would come out in December.
We later learned that the release was pushed back to 2014. A bunch of updates later and the app finally went into open beta last month. Turns out that was all for nothing. Mozilla is killing Firefox for Windows 8.
In a blog post today, Firefox states that development for a modern Windows 8 app has stopped and won't be resumed anytime soon. The company cites low user adoption. Here's what Johnathan Nightingale, vice president of Firefox, said in the blog post:
The team at Firefox was optimistic with the massive ecosystem that would be present in Windows 8. At least that's what the team at Firefox saw when they started working on the Windows 8 app in late 2012. Sadly though, they never saw the adoption they were looking for. Some more words from the Firefox vice president:
Sad to see Firefox for Windows 8 go? Sound off below.
Source: Firefox Via: TechCrunch
Thanks for the tip Laura!
Windows Central Newsletter
Get the best of Windows Central in in your inbox, every day!
These idiots can't develop a full screen app.

Might as well IE11 is working great!!

I tried it out, and it was absolutely terrible so I uninstalled and waited patiently for them to release a final version. Seems like they just didn't have the skill to make something competitive. Firefox is in trouble, losing share on desktop and now no hope for ever being credible on modern windows.

Microsoft stacked the deck in their favor. Making a metro based web browser is difficult. Even chrome isn't what people would like. Part of the problem is that the only way this works is that the browser has to be the default. After you do that, you lose IE's metro browser (which is unfortunately the best touch screen browser on windows at the moment) Personally I would have loved to give it a try, but I don't want to install beta.

Agree, and happy to see it go. The president is an egomaniac

Dismissing everyone who doesn't agree with the modern windows vision isn't really all that productive... Because there is nothing that says he won't be proven right in the end.

Yup.. No one uses it these days..

Yeah, if you ignore the millions of people who use it every day.

Agree, it's got the 3rd spot right after IE. Would have been 1st if Google could stop displaying all those "Download a faster browser" ads flaunting all over the internet and many of the newbies install it unknowingly, unware of Chrome stealing their data and sending to Google....

It does seem faster though.

OMG shut up no one is even interested in stealing your information!

I hope really you're not serious about no one wanting to see your information.

Not calling you dumb but that's a dumb thing to say. Information on the web is worth more than you think.

Please tell me how can anything me or you do on the internet be valuable to anyone on the same dimension we live in.

Lol...is that a serious question?

It has information about everything that is known to man, and can serve various purposes based on one's requirement. By knowing what consumers want, react to advertisements, their activities, their health, their family... (Information is endless) they can market and price better. This information to you might seem useless but companies like google, Microsoft, Apple... Its worth more than your soul.

I see, That's not even a bad thing but people are talking about like if they gonna read these informations and use it to torture everyone's families.

Where are you getting that from?
No one's said "torture..." They said valuable

I was trying to demonstrate how bad people believe it is but never mind.

I choose to stay away from Google products, like Chrome and Android, because they collect so much information. And I don't even care about them using it. But, once it's collected it can be asked for by a government or stolen from a third party (or the government). Sure, I don't do anything illegal but I don't want the government to know everything about me. In fact, the only google product I use is Gmail and that's because I am so dependant on it. But, I have AOL and Yahoo for all my nefarious dealings ... Hahaha! (lol)

I am right with you there. If the government ever violently turns against its people or a part of the populace, they know EVERYTHING about you. Think Germany in the 30's. So it's easy to weed out a segment or subculture, be it Jews, Muslims, Christians, Greenies, ... They know where you live, roam, work, play, what you eat, drink, your underwear, sexual preferences, medication, health issues, who you hang around with etc. All out of your emails, social network use and web searches ..... Ignoramus posters above,
Still wanna hand over your digital life? (Let's not even start AI stuff like SkyNet conspiracies....) Posted via the WPC App for Android from BlackBerry Z10!

You may be living in the same dimension but not aware of fellow beings, Google has been caught MANY times for using user data without their prior permission. They can easily learn your interests just by your search queries, bookmarks (ever wondered why Google Chrome has a sign-in feature unlike other browsers? To help u maintain google services? NO!". Google is, has been and will always keep you in dark about their cunning privacies and that's how they own the internet.

Dude, Is this really why you think Google asks you to sign in? even though it's optional? And btw almost every browser has a similar option to sync stuff so you don't have to reinstall your addons and bookmarks everytime. Firefox got it and Opera even Maxthon I don't know if even IE has it but it's a decade behind in terms of features anyway.

I believe its so. Though optional but still they can get a huge amount of information. You can't compare it with other browsers. Admit it you don't visit Firefox.com or opera.com or internetexplorer.com everyday to do your daily tasks.... Sync is there in almost all the modern browsers but they don't work the way Chrome works. I'm neither a Google hater nor MSFT fan boy but this is among what I've learnt in all these years been in SEO... Google sucks in terms of their daily changing privacy! And I'd rather use IE over Chrome, though featureless.

Speaking of your theory Microsoft would be the ultimate devil since they own the most popular OS and they ASK you to login to 'sync' passwords and stuff.

Maybe but I hope you do know MSFT is well known for their privacy and security. At least better than Google. They don't haunt over the internet like them. If they had such a motive, they could rather concentrate more on web development than OS and other products and they could easily raise bing rank and promote ads for their own profit but no.

Just because it's a big company doesn't mean it can compete with other companies in what they're known for. How successful is Bing to Google or Chrome OS to Windows?

I didn't mean to sound like that. All companies are good in one thing or the other, what my point is MSFT has been always lazy and carefree about web development so there's very little chance for them going after user's data and earn by ads using it since their web services are not as popular as Google's. But Google looks more sly on this. So I can't trust it to have access to my information, its simple as that.

I don't think MS is innocent but they do a better job than Google (in my opinion). You may think its a theory or a conspiracy but the truth of the matter is that your online behaviors are valuable in the right hands. Unless you are planning on going off the grid than you better take your online privacy more serious or it may come back and bite you.

I'm flabbergasted. So much so, I've never used that word before until now. Information is very important. Google isn't in the search business. Or cell phone business. Or email business. It's in the information business, and Google is better at collecting data than the NSA. And that's why Google rules the world.

Indexing sites by collecting information and accessing user data stealthily are different aspects I believe.

In the end, both are collecting your information. I'm not saying Google is right or wrong in what they do. I'm just saying that Google is better than the NSA at getting information on us.

Google actually RELIES on it. That's how they make money. They sell YOU to their advertisers by claiming they can target you with the kind of precision no one else is even capable of. And they do that by by monitoring everything you do on the Web; parsing every email you write; scanning every document that you attach to an email, store in G-Drive, create in GoogleDocs; content-scan every photo you upload to Picassa or G+; mine your social media network for connections, likes, dislikes, interests, hobbies, etc. on G+; share all your personal information across ALL of their applications, whether you use them or not, beause that's part of their privacy agreement, so even if you're using just one of their products, you're giving them permission to use you any way they want -- including setting up a G+ account for you automatically and using your picture to endorse products without your knowledge or consent (by default); etc., etc., etc. You are Google's real product. You make them millions, and you cost them nothing in the grand scheme of things! They exploit you at every turn, and they do it just by spying on you; and if you're like most people, you're either too oblivious to, or perfectly happy to let them do it too. It's just that "why would anyone care what I do" attitude that gives them the power to do exactly what they do. So, if you're happy being Google's stooge, don't worry, be happy. Otherwise, cut them out of your life as quickly as possible. Bing is a better search engine; they don't sell results-positioning the way Google does. Outlook.com is a better email provider. If you need cloud-based collaborative office productivity tools, iWork or OpenOffice are better alternatives than GoogleDocs. OneDrive is a far better Cloud storage service, and they'll give you far more free space than Google will. Dropbox can store your photos in the Cloud and do so automatically right from your device, whether it be WP, iOS or Android. Use IE, Firefox, Opera, Safari, or Maxthon instead of Chrome. Install Ghostery and turn it on so Google can't collect AdWords or Analytics data, because they'll track you that way no matter what browser you're using. If you're using an Android product, put it down and walk away from it and the Google ecosystem. And for god's sake, stop using the word "google" when you actually mean "do a Web search." "Google" isn't a real word: it's a mis-spelling of "googolplex," which is actually a number (go ahead, look it up in Bing). The only times I've ever heard "google" used properly has been in decades-old slang: "He went google-eyed over her;" or remember this one from Back to the Future: "Great googley-moogley!" Okay, I'll get off my soapbox now. Just remember, you pay Google's bills, and you are Google's product. That's how you are valuable. And they don't even give you royalties...

I don't know if Outlook.com is better than Gmail. I use all the providers -yahoo, aol, outlook, Gmail - and Google makes the best product. And I'm not sure Bing is better than Google. I use both, but always start on Bing. Mainly for the reasons I mentioned.

I know, out of context, but refocus is finally available for download for non-pureview phones, atleast for my 520 in India...

Thnx for info! Installing now... Though Lens Blur is pretty awesome too!

people just dont use their minds, why u need firfox and u have IE11 even it is not that good but it do the job if u need to use it for touch, and if u need firfox just switch back to desktop mod no need to make such big noise for a browser that u dont need

Firefox is for power users. You don't need it, but lots of people do.

Every thing is dead in windows phone

Low adoption of a beta ... Lol wut?

That's my thought too. Many stay away from betas. And I'm pretty sure it wasn't available for RT which hurt its chances too.

Mozzila is running out of money with the development of Firefox OS. And Windows is now a competitor.

First off, it is Mozilla. Second off, I can tell you that they definitely are not running out of money. For a non-profit, they have an obscene amount of money.

Mozilla might "have an obscene amount of money" as far as nonprofit is concerned but they're still poor in the grand scheme of things. That "poorness" is why they are carefull with how they manage their resources. Unlike Microsoft, Google, and Apple, they can't afford to throw money arround in projects that might fail.

They have already invested money in it for 2 years though, by not releasing it they've just wasted all that time, effort and money.

Google probably paid them to stop development$=money well spent

Lol, It'd had been more brilliant if Microsoft bought it and ruined it just like Skype.

Which is a shrewd business decision if they think the end product would be a waste of time.

In economics, it's called a sunk cost: http://en.wikipedia.org/wiki/Sunk_costs Most people are terrible at recognizing sunk costs for what they are, and continue to throw good money after bad for emotional reasons. These are not the people you want running your business. Mozilla probably did the right thing here. I think it goes without saying that WinRT and metro apps in general have not caught on anywhere near what Microsoft expected.

They will show ads in about:tabs and the reason they gave was Firefox OS high costs of development. Now you see more ads in Firefox than in Chrome. Mozilla is sliding into irrelevance, market share in desktop is declining and they have only 0.4% of market share in mobile. They are betting everything in Firefox OS, but developers aren't adopting the platform, only 3200 apps one year after the OS was launched. Sales of the phones are awful, big return rates which means heavy loses for the carriers. In a few months they will launch a tablet with Firefox OS, that's why Windows is a competitor and they are using this excuse to make a point, nobody wants Windows, the platform is dead, try Firefox OS.

Agree. I myself didn't use the beta instead waiting for the official release. Now they shut it down. So, I can say it's kind of a stupid move.

Yeah, why would people try a beta of a Metro app on desktops?

So Mozilla can get feedback and not release a final product that's buggy? That's why they put it out there, just like MS did with pre-release versions of Windows 8. Posted via the WPC App!

I know the purpose of a beta. What I'm saying is, lack of interest in a touch app that is only available on primarily non-touch platforms is not indicative of user demand for the touch app. Especially if it's a shockingly bad beta, which it was.

Yeah, and W8 tablets are only now starting to take off, AND to compare the the whole of Windows install base to just W8 install base (which is what they are doing comparing desktop -beta to metro-beta adoption), and then wonder at the difference. I use FF on desktop and love it, and would have liked to see it on Metro/Modern -side of things as well, but as I understand it, MS has made it very difficult to make browsers on RT (even IE needs to have the desktop -version as default to get the Metro -version to work/ be default, same as FF-beta).

Microsoft haven't made it difficult at all. The only odd restriction is that a browser needs to be default to be used in modern mode; after that you can do whatever you want.

Can a modern-only app even be the default browser?

Lol exactly. I think if this was released in the store (out of beta) then they would sing a different tune

I never looked into it because it was beta. :/

It's not even a fox its technically a red panda.

No, it's not. It's a pink elephant...

Never worked for me on my tablet. Half of my plugins caused serious issues. Of course most people didn't use it, it was BETA.

My thought exactly. Very strange justification.

I would have used it, but not interested in betas.

I think they are refering to a low adoption of Windows 8 as a whole.

No, the statement specifically referred to adoption of the Firefox Modern app in beta.

Exactly. I'm a firefox user on the desktop. I also use the modern UI a ton with my desktop and Venue pro 11. I didn't use the modern UI firefox because it was signifigantly worse than the IE 11 in the modern UI. I might have to rethink my Firefox use if they wont commit to the future.

It's not even for RT, why can they say that?

Windows RT doesen't support other browsers, it's a Microsoft restriction...

ehmm it does support other browser... stop spreading crap you dont even know. also the person above means "WinRT app for Windows RT" not a desktop app, which is obvious it wont run on ARM, and not many using touch and Windows RT run Desktop IE because while its decent, its not good and touch optimized. again, it support other browser if its written in WinRT which wasnt and probably would never be the case, but how do they want adoption if it was always beta, and not even in ARM and in the Windows Store like other apps? well... it was not Microsoft restriction, it was just lazyness from Firefox

Incorrect, browsers are fully supported on RT. Where do you get your information from?

The low adoption was because what they had in beta was cr*p. I tried it for about 1 hour and deleted it. They are history. The 3 browsers are from the 3 companies left in the computer space, Apple (Safari), Google (Chrome), MS (IE) End of story. Non story, this was kinda inevitable.

I hope not. I use none of those browsers nor do I use Firefox

LOL Ever heard of Maxthon? By far the best browser..

I prefer Opera, but I'm pissed off they haven't released for WP...

Yeah but given this situation: http://www.netmarketshare.com/ Why would anyone care about Maxthon? Wish IE gets better so no one need to install anything else (especially scroogled browser).

This is what I came here to say. So Mozilla doesn't want an open web, huh?

This has been the funniest piece of news I've read all day long. Low user adoption, but they never made it available for the wide public and there was never a Windows RT version. I use Firefox primarily, but for Metro I prefer something mature and stable, like IE.

What do you mean they never made it available to the wider public? Anyone can download a beta of Firefox and millions do. They just weren't using the Modern UI version. Posted via the WPC App!

no one were using it because its in beta....still it doesn't come any where close to modern UI version of IE11.....IE11 is the best out there...

They never released a Windows Store version, that's where the average joe would look for an alternative Metro browser. That's what I meant.

I can see how that sounds funny, but its how they gauge demand. No demand = a failed business venture. It seems from the outside like they made the right call for their business. Lets hope they regret the decision in the end.

I tried it and it was utter shit. Metro app that wouldn't even open up my on-screen keyboard on my tablet and tiny icons- unusable as a touch app.

Agreed. It was awful when I used it, so I went back to IE.

No no you are wrong! It was excellent! Metro is just bad /s
srsly I stopped using firefox months ago. Those disgusting bugs and crashes made me literally scream.

Agree, they tried to spin it to blame Metro. Couldnt they see themselves that it was the poor product? LOL

They really fought for it. FirefoxOS seems like a big competitor now, with such fighters. ;)

Bye bye Firefox. Who cares? Slow and resource hungry as is its...

Firefox only uses more resources than Chrome if you are using less than ten tabs. Anything over that and Firefox wins by miles.

I was always wondering why people preferred Chrome, but being someone who pretty much always has dozens of tabs open it now makes sense why I didn't see the benefits. :)

Who cares? Litteraly millions of people who use it.

You haven't really thought that comment through. That's obvious.

What the hell?! Jeez... all this is gonna do is convince people that the company doesn't care, thus ironically killing adoption.

Maybe if they actually gave it a chance it would get adoption. :/

ie is my fav browser on win8 and I have started converting others to it too. Yet, it's still quite sad because it shows how much of a struggle still lies ahead before people fully embrace it.

I suspect that the real reason they stopped development is that they couldnt get it working to an acceptable speed with all of the features they wanted to implement. Adoption rate is just another excuse. whats really a problem is that now there's nothing that is a decent alternative to IE and that will raise some regulatory flags. I just hope there isnt a chrome version inbound despite the unlikelihood of google supporting anything Windows. personally, I'll never use google products if I can avoid it.

Chrome metro is already available on windows 8, i had to install for my wife. Its basically normal chrome but in a metro window

Chrome doesn't support w3c standards like pointer events for touch. Untill they do its not a viable option.

Not using Firefox doesn't mean people don't use metro UI. I love metro and I use IE for everything on my RT tablet, W8.1 Desktop as well as my work W8 laptop. I never felt the need for any other browser. If I have to do anything out of the ordinary (e.g. look at a website's html code, etc.) I use the desktop version of the browser then.

Yes, I feel that Windows offers the best web development experience for a tablet because you can open up the full desktop dev tools like you would on a computer. Not only that, the tablet and mobile browser has an identical engine to desktop, so you don't have to cater for weird mobile-version bugs like you do for iOS and Android browsers.

I haven't even considered another browser on W8.1. I have installed UC, only because it is, at times, more useful than IE on my 8X. I find myself hardly using desktop IE, and actually prefer the UI on the Metro version. I don't want another something that could potentially cause lag and/or bugginess. IE for ME!!

The are not big players as far as I am concerned!

Oh, as far as you're concerned❔.. Oh, well excuse us mister judgy pants........ Lol.. :-):-):-):-)

Seems slower.....or deader

I'm not sure, the time of its death seems faster :P

Seems faster... to decide to kill itself.

LOLWUT low adoption?? You just launched?!

Launch? pfft, it technically didn't even get that far since it was still beta. I came here off the twitter news thinking "wait, it actually came out at all?".

Same here, didn't even realize the beta came out. Oh well, I enjoy IE.

Yeah it was no good. I want alternative browsers but only if they add to the experience.

Opera has gone Chome. It can't be trusted.

Yeah, it was funny because they came out saying 'we're going Webkit', when actually they were going Chrome because when Google forked Webkit to Blink, Opera followed. I'm sure Google is paying them a lot of money to do so.

Why on earth would Google do that? Opera is a competitor and Google would have nothing to gain from it. That's just ridiculous. Posted via the WPC App!

Google would love it if everyone used their rendering engine, because it means they can control the web. The more people using Blink the more developers will focus on it, and the less Google has to worry about retaining compatibility. Do you really think Google has the best interests of its users in mind?

Not to mention that Opera's market share is so small that Google will not even be worried about them as a competitor.

Actually Google wants to push BLINK/webkit including their non-standard extensions. They are hoping that their non-standard extension becoming de-facto standard such that they can push other engines out of the market.

That sounds like "evil" Microsoft. Embrace, extend, extinguish. Smh Posted via the WPC App for Android from BlackBerry Z10!

Yeah. More like Opera has gone Rogue as Chrome. By the way, anyone knows what went wrong with "my opera"?

What the heck is Opera?! *sarcasm*

Opera is by far the worst browser. A few cool features but crashes and bombs out more than any other. I've had to manually recover all my lost tabs so many times I've given up.

Does this include the Aurora Browser ?

Are you talking about FF Aurora builds or Arora Browser? Posted via the WPC App for Android from BlackBerry Z10!

Microsoft isnt going to give up on touch. They simply cant afford it. Hardware needs to get cheaper but the value proposition will be made clear in time. I know Firefox needs to reserve cash for their own failing OS but I dont think this is a smart move.

Tried it, sucked, slow, featureless. Back to internet explorer

Same here. It had less features than Internet Explorer, so I tried it, saw that there was no reason to use it, and that some stuff didn't work, and that it didn't have Flash I went back to Internet Explorer.

this. I installed the beta, ran it for 2 minutes, uninstalled. it was slow, choppy and unstable.

Nobody used because it was sh*t, simple as that. Even the Firefox for Android still sucks, and they have been working on this for years.

Firefox has been shit for the better part of 5 years at least. The fact they're pulling development on Win8 is more telling to their loss of user base on the whole rather than the lack of Metro adoption.

you kidding? FF has been wiping the floor with all other browsers, especially FF for Windows. Its the best & greatest.

Apparently you haven't read the news in a few years, lol. It's all IE and Chrome now.

you believe the hype created by Google? Chrome sucks balls, and always will. FF3 was outdated, but it has changed a great deal from those days. IE does not even come close to match FF. Chrome sucks, IE is good, FF is great.

Not in my experience. FireFox always crashes and it has slowdowns. I switched to Chrome after I gave up on FireFox but Internet Explorer has been really nice since version 10. I don't mind using it on my Surface and Windows Phone. What do you mean with hype? I've never seen Google promote Chrome. Chrome sees massive adoption because its easy to install and very fast and smooth to use.

You couldn't have guessed that Google paid web blogs to promote Chrome? And gone were the days when FF was slow and unstable. It's superb as of late. Chrome on the other hand has become obese, bloat etc.. In other words, it's s**t.

Again, not in my experience. And no, I couldn't have guessed that since I don't read a lot of webblogs. But is that a fact or do you suspect its the case? Because a lot of people seem to promote Chrome out of freewill. They just find it the fastest and smoothest of the bunch.

You've never seen the "install a faster browser" banner?!?! You've gotta be kidding!!

I've seen those now that you mention it. But I've seen more promotional material by MS. In fact MS has actually had TV commercials for IE in my country, very suprising. But is promoting your app through conventional channels really 'hyping'? BackToTheFuture is talking about Chrome as if Google has infected the mindset and created a untrue image of the browser. Back when Google was promoting Chrome via banners it really was the fastest browser. And Chrome kicking the others their butt has made IE a much better browser the last few years.

That fact was so 2008. FF has evolved a great deal since then. And I once install a tool in express mode, guess what? It installed Chrome silently. The next thing I did was to uninstall Chrome right away.

Couldn't disagree more. FF was very good a few years ago. Nowadays it sucks. It lags as hell, freezes, annoying bugs. Everytime a new version comes out I install it, use it for a few hours and uninstall it again. But if it works for you, great.

When was the last time you use FF?

I take it from your screen name you just got here in a DeLorean from 2005? Because here in 2014 Firefox is down there with Safari. In other news, Apple made a phone that's an iPod that's an internet browser. Steve Jobs and the crazy dude from Twister are dead. We have a black President who hangs out with the lead singer of Destiny's Child (which isn't really a group anymore), Microsoft made products called Zune, Kin & Bing - we haven't figured out what the names mean. The Russians are bad guys again and Dennis Rodman is our ambassador to North Korea. Hope that gets you caught up a little. Oh, and don't use train tracks to time travel unless you're in your native year. Bad things will happen to the DeLorean.

I am just back from my Mars travel ;), thank you. I see, the US is still failing at policing the world. People are scroogled daily while enduring crapple, fortunately I use a 920, its build and pureview & beautiful live tiles amazed those Martians esp. the females ;). Btw I no longer drive the DeLorean, it has been replaced with a BMW.

Wow, you're hilarious. /s

Your opinion matters to me. /s

In fact, Firefox still has a slightly larger market share than Chrome. And take it from someone who builds websites and works with Chrome every day -- it's hella buggy lately.

Agreed... FF is definitely best for web dev, add-ons etc. I usually have over 50 tabs open in both FF and Chrome... Chrome starts having problems, but FF powers on to twice that number

But... But... But... The beta was incomplete, I could do less with it than with Internet Explorer... I tested it but haven't touched it after because there was no reason to use it. And it didn't even include Flash. It's strange to release an incomplete and pretty much useless beta and then be surprised that nobody uses it...

Beta was really useless :P

Firefox was a unsecured browser anyway.

They never had any intention of releasing it.

Probably right, seems like they did the Beta just to save face and then just pulled it stating low adoption.

Yeah, low adoption, I mean who wants Firefox right. Posted via the WPC App for Android!

It was a alzy attempt to look like they were really trying it. Lame.

firefox is shit and i am not expecting any better from the mobile firefox OS

There are no browsers right now...Chrome SUCKS and i'll never use that crap, Firefox is hungry resources, Opera is a chrome clone, and IE....is just IE, like it, but need some good like old Presto Opera.

In what way does Chrome suck with the exception of the fact that its a Google product? Its fast, simple, clean, and has been my go-to browser for years.

And it has problems with many sites. Chrome is actually worse than FF (which sucks)

I find the layout of Chrome to be quite poor. The whole Google apps thing is a major turn off too. I'd rather use Chromium.

The "Google" thing is why I never touched it. If I don't trust a company with my private data, why would I trust a browser from said company with everything I do online. Microsoft is no saint, but I still trust them more than Google.

Chrome is the Internet Explorer 6 of our gen. Really sucks, and some pages just works on Chrome, and not in another browsers, that is not fine.

Yep. In fact, as a web developer I work with Chrome every day and its rendering engine is getting really buggy lately.

Firefox is NOT resource hungry, especially if you use a lot of tabs.

Correct, but its extensions are. Most people don't realise and blame the browser. But still, if you can't use extensions without slowing the browser then there's an issue.

Well I'm sad we won't get it on Windows RT devices, mainly. It sure won't help RT the lack of alternatives to IE (even though Metro IE is pretty decent for touch screen devices). That said, both Aurora and the Beta of Firefox for normal desktop Windows 8 are so unstable that I was forced to move everything to Chrome a couple of days ago. So, slow adoption is also Mozilla's fault. With the experience I've been having on the W8 desktop beta version of Firefox, why would I go use it on RT? At any rate, does anyone apart from hardcore-Microsoft fans use normal Windows 8 in Metro-mode? It would be nice of Redmond to give us some numbers of real-world use of the Metro mode of Windows 8. Then again...I think it would come as a huge blow to defenders of the Metro-design...

I do a lot but I'm a pretty heavy tech user with touchscreens for my desktop and hybrid computer. I wish my mac had touch but its certainly not needed and I use my mouse most of the time. Its not really needed unless you have touch but that's what the desktop version is for anyways.

My aunt for example is confused with the desktop so she stays in "metro-mode" You're really missing out if you refuse to use the start screen because your Linux fans tell you not to.

I refuse to use the Star screen on my PC because it's useless to me. Everything I do requires desktop, every single program I need is on desktop, even the superior music player is on desktop (WMP still beats the crap out of Xbox Music). So yeah, I'm not missing out at all. Or better...I am missing out on functionality in the Start screen. That's what I'm missing out ;)

+1. I use metro & the start screen less and less these days. It was novel at first but it's too cluttered and I always have to screw around moving the vertical panels around for full-screen apps. It might be okay on a tablet, but on 2 x 24" screens a full-screen app it's just annoying

8.1 -> you can split it, and slide the divider any way you want Posted via the WPC App for Android from BlackBerry Z10!

I'm well aware of that. That's what I was saying... I have to shift the dividers around everytime a full-screen app intrudes. We're limited to 3 panels, and they're not "windows" that can overlap or be split horizontally which is a pain. Desktop mode is still far more efficient for displaying a lot of information.

If they release the App then people will start to stop worrying about not having an other option than IE and we would see more adoption to Windows 8 because there are the Windows tablets that don't support the desktop version.

The intern that coded it must've graduated

I downloaded it and tried it, it was terrible... Slow and very buggy.

I would love to try it on my Surface RT.... Oh wait.... (For the x86, I'll continue to use desktop application mode).

Sounds like chrome modern was more viable...

I only usethe metro IE on my Surface. If Firefox had been available for Windows RT, I might have used it more. I think they were stupid for never releasing a version in the store.

Of course adoption was low, it wasn't even feature complete. It was pre-release, unstable, experimental. Development was happening at a snail's pace, so people stopped caring. I was really excited about it and fully intended to switch from IE metro on my touch machine when it was finished. But it became obvious that was never going to happen. At least Mozilla have finally put it to bed.

Who cares?... Just load the traditional desktop version.. Case closed.....
........................
Most people, the average user, just doesn't understand the concept of apps on a computer.. They just don't think of their PC like a smartphone or tablet.. Until MS educates consumers on how W8 works, and the advantages of the modern interface, then they are going to keep using the desktop version, and traditional websites..... This, as usual, is MS's fault!
...................
You see, MS is good at making things that work well, most of the time, but they figure people can read their minds.. They just refuse to tell the public loudly, and clear, about what they did, what they have... They think awareness is a sin..

Read my last line.. It's true!

Hows my brotha from another mother.....and father?

That's exactly what was happening. The normal consumer doesn't want W8 Metro-mode. They go and use the normal desktop. A PC is NOT a tablet nor a smartphone so it shouldn't be seen as one. You're right, it's Microsoft's fault for trying to mix something that shouldn't be mixed. And the consumers showed them that. Truth is, Metro mode is useless on a PC. Everything you do leads you to desktop. Even Office. You can't expect people to use something that has no use. Not even Apple is that arrogant to think Mac users want to have iOS-UI on their computers. In this case, it's also Firefox's fault. They're the ones who were stupid to put time and money into a version of Firefox that was NOT needed. It's like the "Metro-version" of VCL.
If they had placed the Beta on RT or WP devices, they would have seen the people adopting. Because RT/WP is where the Metro belongs. Metro doesn't belong on Windows PCs. They decided to launch the Beta for x86 machines instead...where the vast majority doesn't use Metro-mode. It's not surprising. It's also their fault for not understanding that the Metro-users are in RT and WP and not on Windows 8.

Actually I use metro quite a bit. I wholeheartedly disagree with your assessment of the usefulness of the modern apps. Very shortsighted.

I didn't say modern apps were useless. I said Metro-Mode was useless. They could just put the app tiles on desktop like they did once with the widgets (or whatever they were called in W7). There they would be usefull since most people spend their time on desktop mode anyway.

Where is this "most people" figure come from? You can't just superimpose your use habits upon a entire population that you have no knowledge of. That's a pretty gross generalization by any stretch of the imagination.

The "most people" figures are pretty clear to anyone who doesn't refuse to face reality. It's in the slow adoption of W8, it's in the big complains from users and enterprises that made Microsoft issue W8.1 and Update 1 and 2 with stuff to return more to the desktop. It's in Windows 9. Once you remove the fanboy-glasses and look at the reality of Windows users, you'll realize that I'm not "superimposing" nothing. I'm just describing reality.

Where do you get your slow adoption figures from? Sales have been great thus far.

Great? Hardly. Between the persistent of people in XP, the fact that sales of Windows 7 continue to grow - which indicates that people from XP aren't all moving into 8 - along with the fact that both Microsoft and OEMs still offer W7 PCs (remember HP last month?), I hardly think sales are being great. And so does Microsoft otherwise they wouldn't be issuing so many updates to fix UI stuff or hurrying Windows 9.

And yet its first year sales almost match that of Windows 7, an OS that was insanely popular due to the failure of Vista. The persistence of XP has nothing to do with 8. Companies just don't like to upgrade, and/or don't know they should. If they truly desired to update, but didn't want Windows 8, they could update to Windows 7 instead. But they're not. Windows 7 laptops are being sold because of the negative media attention, which doesn't actually reflect the user uptake. Also Microsoft are issuing a lot of updates because Windows 8 is exploratory, so they are still identifying (based on the usage patterns of real users) what can be done better. But none of those indicate actual slow uptake of the OS.

To be real I hated the widgets on Windows Vista and Windows 7. Live tiles are a lot less resource heavy and better integrated in the metro mode and I can put them away easily (by hitting start) to go to desktop and get work done. Or just click the app and get work done in metro. A lot of people don't use it because they decided they didn't like it from jump. Most of the time I show people how to use it correctly and they're fine with it afterwards. Its all subjective anyways.

Well, then why not being able to have the Tiles directly on desktop? I wasn't suggesting the widgets to come back (although I really miss the exchange one. Way more practical to me than the use of an app and tile tile on a different screen). I said it would be more useful if, instead of putting the tiles in a separate environment, we could put them on the desktop directly.

If you're using it on a PC, you're a minority, mate.

windows 8.1 update 1 allows to use modern apps in desktop...so everyone is happy now :D

No, it doesn't. I'm running it and there is no windowed modern app mode.

You're one of a few then. I never touch metro on my laptop.

Or maybe you're one of the few. Hmmm

Seems short sighted to me. When I use my tablet I am 99% Metro and love it. When I am on my desktop my core apps are desktop apps so I am 90% on desktop BUT metro apps are used daily because the apps themselves drive their use, the UI is not a consideration. For example, I love the following Metro apps: Bing News Tweetium Bing Weather Maps (glad Here maps is availabe for all now) and more........ So categorically dismissing modern apps, appears to me, to be cutting your nose to spite your face. Looking forward to the Modern App taskbar integration in the update that is coming.

Speak for yourself please, not me. I use metro on my pc and full Windows tablet and am ECSTATIC to have the option to do so.
That said, I couldn't care less about Firefox. The last time I even heard someone advocate it was probably a decade ago. Its Firefox that's unnecessary, not Metro.

They needed to release it for RT before Chrome. Windows 8 pro could get chrome so why would I ever download Firefox?

Chrome isn't coming to RT either. All they did was add a 'full screen' mode for x86/64.

If it was on RT it would have more downloads

What a cop-out. I installed the beta and it had promise, but simple things like scrolling and zooming were way too slow. It would have been good to have an alternative to IE that had add-ons. When I found out how slow it was, and that they hadn't yet implemented the add-ons in Metro, I left it waiting for the proper release. I'm sure many other people did too. Just stinks of Mozilla not being bothered to dedicate resources to it. IE really needs to allow proper add-ons. The old ActiveX days are gone, add-ons don't need to slow the browser down or break things any more.

I did try this as well a while ago, but quite a few pages were just not loading, and those that did loaded significantly slower than IE.. I only tried it because it said the tabs could be forced to stay visible in Metro! But now IE has that so.. oh well.

Didn't even know they had a Win8 app.
Well, adios Firefox.... Don't let the door hit you

XP user here, that's really crazy since I only use Firefox. I'm preparing my computer for the jump to Windows 8 but no Firefox could be a real game changer. :/

Firefox is available on Windows 8. What was cancelled was the "App version". But don't worry. When you move to Windows 8, chances are, you'll spend 90% (if not 100%) of your time on the desktop. And there you have the normal version of Firefox like you have on XP.

You will still have desktop Firefox so you won't be losing anything.

For those scared of change or don't want to download new apps from the store, the legacy desktop mode is still available. Then you can be in XP world foreva!!

I support the idea of FF and I really want there to be a FF alternative because I really don't like the idea of Chrome as the only alternative to IE. The FF/metro version was nowhere near as smooth as IE and it forced you to make it the default browser when you tried to use it. Why would I want to use a slow janky beta version as my default? That alone made it difficult for me to stick with FF Metro. There was no reason to use it outside of brand loyalty. FF/Metro wasn't a good browser. Period. Maybe it could have become one eventually, but after such a long time in development it seemed unlikely it would have been a hit with version 1. Even the desktop FF has felt creaky lately.

Firefox is still available for the desktop, through you may better give IE a try.

I use Firefox on the desktop on XP so I did install the desktop version on 8.1. I really only browse the interlinks from the desktop, either IE or Firefox.

Lol, it wasn't even for Windows RT, than how can we with a Surface use it ? You mozilla idiots.

Meh, I stopped using Firefox before not using Firefox was cool. It's resource management was crap. Chrome is going the same way, it sucks at managing memory.

Same, I use Opera on my Windows 7 PC

I love opera! Thought I was the only one using it.

I'm still using Opera. Opera:IE is like 30:70. I love Speed Dial and Stash.

still on opera 12. opera for regular browsing and ie for the problematic pages, that's my combo since xp and never had problems with it

Yeah, been on Opera for a few years now just when Firefox started their downhill tumble. Would love to see Opera metro, but I'm slowly converting to IE because I'm sure there will be tighter integration with IE on desktop, metro, and WP for seamless screen to screen browsing. But I still love Opera.


IE is the best browser for Windows 8...

Aside from the fact that it is also the only one on the touch-side of Windows 8, your right. Perhaps it's even safe to say that of all mobile platforms, Internet Explorer gives the best experience. Gestures on IE feel just way more natural then in Chrome on Android or Safari on iOS.

They should had release beta in the store to test the app and hive feedback but nothing

I never liked Firefox anyways...

Dead? It wasn't released. Wtf?

Microsoft needs to open up the touch side of windows to more browsers. A balance should be struck between security for the OS and the openness of metro. Just my rant, feel free to hate it or what not.

Umm... it IS open... that's one of the major diffs between WinRT and Winphone. Get your facts straight.

It's not even closed on Windows Phone.

Anyway life goes on bye bye mozilla

Lol Mozilla claiming no one used their broken beta app because no one uses Windows 8 apps... Yeah, no.

The vocal minority use windows 8. Everyone else uses 7, or uses 8 in desktop mode only (which is the only way i can stand using it on a desktop).

I'm disappointed because Firefox is my favourite desktop browser. I don't like IE. As it is now, I rarely do any browsing in metro mode, and usually use desktop mode (and Firefox). I'm sure that there are a lot of other people who would prefer an alternative to IE in Windows 8.1, and some people might not even consider RT, due to the lack of alternative browsers.

Something wrong with wpc notifications. Slow. Had a reply yesterday and just received today.

I've been using it.. Oh well, guess I'm going back to IE..

I've been using it as well. BUT not as a full-time browser. I'm on a desktop but I have links open up in the Metro version so I see it rarely. I liked Firefox with some of their choices, but it really doesn't matter. IE does the job, but I'll continue to use FIrefox in metro (even though I prefer Chrome on the desktop) as long as it works.

Uh... If they had enabled it for RT, I would've been using it. I had tried for the longest time to install this, only to realize down the road that it wasn't allowed. This is their own fault.

I would not say that it is Mozilla's fault. I believe this has something to do with Microsoft and the APIs (if I am correct) not being released to third party developers to create alternative browsers. I think this is the case but I can be wrong here.

exactly, they locked down large part of APIs on Windows RT

Fair enough. It still would've been nice to try it though :-/

Wrong. There is no API locked down in Windows RT. WinRT is the API for all Metro apps identical for both Windows x86 and Windows ARM.

Cool, then I do not know why there are no alternative internet browsers for RT then if that is the case. I don't believe it is a lack of developers, because a lot of current RT users are vocal towards alternatives to just IE. Interesting none the least.

Lots of APIs are locked down on Windows on ARM aka Windows RT

It's true bud. To be clear, I mean Windows On ARM

it was quite well known: http://www.extremetech.com/computing/129137-microsoft-bans-third-party-b...

Thatexplains it. Although the article is from 2012, it seems to be good evidence for the absence of alternative browsers to IE. Do you have anything to combat this idea Nik Rolls? I'm looking to better understand why the lack of diversity if isn't because of API's.

See my reply, the article actually states that other browsers can run in Modern mode.

That article says that they can't run in 'Desktop' mode, not Modern mode. In fact it even clearly says that Firefox can run in Modern mode on RT. Yes it needs a significant port, because the Win32 API code will need to be ported to Win RT, but there is nothing stopping them doing it.

So an inepitude by the developers is the case although somewhat made a bit more difficult by Microsoft. Understood. Thank you for the insight and information.

Please, the browser is much much much more complicated than a piece of an app. If it doesn't have access to low-level Win32 APIs, it's as good as dead. MS doesn't ban 3rd party browser, they ban the access to APIs needed to make a browser run well. Unless 3rd party browser also using the Trident engine of IE, aka make a skin over IE, 3rd party browser on ARM will never happen.

Which Win32 APIs do you feel a browser needs?

I don't develop browser, my guess is mostly memory caching operation

If anyone who actually develops browsers could chip in here I'd appreciate it, so we're not making arguments based on guesses. Remember that Modern apps can be written in both partial or full C++ to get maximum speed an efficiency versus the slightly-less-performant C#.

I didn't even know there was a beta. If I had I would have tried it.

Tested it a bit. One thing that is not quite convenient is that you have to set 3rd party browsers as the Default browser in order to make it available in Windows 8 UI. I want to test some other browsers but don't want to change the default...

Firefox and Chrome made demands on the eco system that I simply did not want to make. Chrome especially was a Trojan horse to replacing my Metro and I lost interest. I now use IE everyday and do not miss the others.

They didn't do a good job on the metro version. IE is simply better with touch.

i started to download the beta just for kicks a while back but i think it asked me to make firefox my default browser and i wasnt ready to make that commitment so quit the download. BTW the only other browser I've used longer than 6 mo. was Netscape and that was like 10 years ago. BUT having options for others who want firefox, opera, and chrome is only a good thing for adotion of Windows, right?

Whaat lool abit silly as most people stay away from beta builds. If they had a stable and beta builds but still had low numbers that i can understand but to pull a beta.. abit daft.

It was supposed to release the 18th March.

If it was released for the Surface RT I would have definitely gave it a try. Although IE is not bad on the RT, however options are awlays nice. I will say this, I do use Firefox predominantly on my current laptop the most though so to see it no longer being supported is a bit disheartening.

They should have done better

Oh my god! Our funcky beta browser has a low adoption rate, how can that happen? Nha, Internet Explorer is better anyway.

Maybe because, I dunno, it was a beta the entire time?

Seriously, what is the adoption rate of Firefox?

They are a bit... Stupids. They made SOOOOOO difficult to open Firefox on metro and they even canceled a BETA because they don't see the BETA as a success... WTF?! I have tried the beta and it just opened the whole time in desktop mode instead of metro.

The reason for low adoption was that it could only be installed on full Windows via the nightly builds. If they would release it as a standalone Metro app that is RT compatible they would see results overnight.

Its dead, Jim! :). Seriously though, are people browsing another internet that IE doesn't work on? In all the years that I've used it it has always worked so why the fanatical obsession over these supposedly superior browsers? Are those extra milliseconds you gain that important?

Hey, I didn't even know it was out! Lame.

I was getting really exciting that they were gonna release an alternative to IE11 for captilism and free market, and I tried their nightly builds. They were on the right track, but the program ran really slow. Back to the reborn IE.

People still care about Firefox? I thought all the Microsoft hating contrarians were jock-riding Chrome now

I gave it a shot. None of my bookmarks from the Desktop version came over, and as far as I could tell neither did any of my add-ons. So if I can't use my add-ons AND I had to rebuild my bookmarks from scratch, what's the point? (I might have been able to access the bookmarks by typing into the address bar, but on an 8" table and on-screen keyboard who wants to do that?) It was better than the Windows 8 Mode in Chrome anyway (which isn't really saying much though, Windows 8 Mode in Chrome is totally worthless).

I used it and it was stuttery and unplesant to use, so that's probably why the adoption rate is so low. Then again, Mozilla tends to miss the point a lot when it comes to FF.

Oh no. This makes me very sad. Now I'll keep using desktop browsers.

What a joke. It was beta. And a bad beta at that. That's why no one was using it. Make it better and people would use it.

They're going for the bigger market and why not...I personally use IE on Surface 2 and laptop and have no issues with either in fact they're both great I now don't use chrome and my default search engine is Bing on tablet, pc & Lumina 925. Guess what it all works well so losing Firefox is no big deal...
I really think Microsoft have a great browser and search engine.. finally....

Don't blame the OS, Firefox, blame your developers. I jumped on Nightly build the day it was released and it simply sucked. Aurora came out and I jumped on it as well, same answer: sucked. The nightly lacked the features that I loved about Firefox when I first started using it, namely "Add Ons," and it was sluggish as hell. A big back button and a tab button were what you saw on the screen, great innovation there. The Aurora build added the very needed but poorly implemented swipe gestures. Swiping back worked about 1/8 of the time. I had it as my main browser for two days, trying to force myself to love it, but it was just bad. Nice try blowing it off on no one using Metro.

The only reason I would need a Windows 8 browser like Firefox is for when IE acts up and doesn't render some important elements on pages that aren't made for IE. So on something like a Surface or any Windows RT device this would come in handy...but no one's shed a tear yet over Firefox disappearing lol so it's clearly not that missed.

Now and then my wife has issues with RT and some pages (important for her work). Would be nice if there was firefox for the surface. But i read somewhere that MS doesn't allow any other browsers on RT.


shit. i was expecting it can´t use chrome or IE let´s stick with firefox for desktop then

More like slow adoption of Firefox rather than slow adoption of Metro apps. I use apps all the time. Just don't use Firefox cause IE for me is best.

Well Mozilla, I'd have used it if it had come out of Beta. Guess that's never going to happen. Jerks.

You see that BS they dropped??? Low effort yield a low adoption rate. They should be embarrassed with that garbage.

Well if it hadn't been so crappy more people would have used it.

Im not cool enough to use FF.

Netscrape was banned from my computer years ago. Don't see any reason to bring it back.

Also (this really pissed me off), they DID NOT go through the marketplace! If they wanted to get their app out there, they should've gone and done it as anyone else would have. The only people that actually knew about the Nightly and Beta release were probably the readers here and over at Neowin. If you want more users, build a better app, put it in the marketplace, and make it a standalone browser separate from the desktop one. I hate that they copied Google Chrome's installations method. Complete and utter half-assery, through & through.

No surprise. The current IE is enough.

I'm still waiting for a windows 8 Netscape communicator!..... No.. No I'm not.

Its not even in the app store they stupid they could of ported it on WP to with uni apps later

The title of the post "Firefox for Windows 8 is dead" is overly dramatic and indicates they are dropping all support for Windows 8, which isn't true from reading the linked blog post & other articles on this subject. They are only dropping support for the touch enabled firefox browser that runs in WIndows 8 "Metro". I expect better from posts on wpcentral. If I wanted overly dramatic click baity titles, I'd go to engadget.

meh. resource hogging browser. no thanks.

I stopped using it as everything didn't look crisp and clear. Had they fixed that I'd have gave it more time.

IE is the way to go. Best browser. Chrome is awful. Firefox I was indifferent to.

The days of easy growth for the Mozillas and chromes of this world are over they need to work at it more, the IE team have done most of the learning whilst the firefoxes have become bloated. I still want them to succeed as I need choice but I will not be losing sleep over a beta product that got pulled for low user adoption.

News headline, Firefox took it own life blaming depression!!!

Yeah. Huge loss since the thing was jerky and unsmooth. No loss.

I enjoy Firefox but if I want to use it I'll use it on the desktop. When I'm in Metro I seriously doubt that any browser can match IEII.

First of all it was beta. So they shouldn't complain about low user adoption. I installed beta but i never used it because it always crashed at the opening. The second thing, it was announced in late 2012. Since then they are pushing back the release even then we kept faith on them. But they don't have trust on their regular users, can't they wait for couple of months in the same way we waited for Firefox release... If it is dead for Win 8 then firefox is dead as well. They don't have choice but to develop it if they want to remain in the business.

Seriously? I bet most of those users or nightly builds are on Windows XP/7/8 (but don't use ModernUI). Second, as mentioned, it was a beta, not even widely available to the masses easily because of lack of being in the Store. Feel that this is premature and just trying to jump on the hate wagon of Windows 8.

Low adaptation of an app that's not out yet???? Lmao that's the Lamest excuse ever

I mean it's okay. Pretty sure I can figure out how stupid Metrofox would look failing to install plugins inline and then forcing me into a save popup and separate install. You know...without actually seeing it. And stuff...

Lol what a moron team. Nightly is unfriendly becsuse It updates before almost every launch. Lol I was amongst those thousand freaks. I hope they won't remove it completely from beta.

They had a beta? Recently went to their website to download ff and it showed me nothing about a beta. I like metro, it is stupid without touch imo though. Current chrome seems to be having issues with a cache freeze, I will try again latter since it has been my default browser for years. MS did screw up in multiple places with 8 though. Desktop should have been default for non-touch devices. RT confused many. And my WP favorites should sync to ie on my laptop.

Firefox is now bad on the desktop. Totally gone downhill.

Firefox Metro era extremadamente lento.... Así que no culpe a Windows 8.1, IE 11 jala mucho mejor

This is the first time I have heard of an open beta

Firefox Metro was extremely slow... So don't blame Windows 8.1, IE 11 is much faster

Why would people use it? IE is better anyday. C-ya Firefox!

Maybe we can get IceWeasel instead:-)

Firefox is junk. The desktop version crashes frequently, works pathetically with AMD Catalyst, and hogs system memory to death. Only dumb users still use this piece of crap.

Now we can get back to talking about that Clint Eastwood movie again.

I haven't missed Firefox since last using it (and uninstalling it) in early 2009...

I think they really mean low user adoption of Firefox not Win8.

Never got it to open in metro mode for me anyway. Shame...

Well that's because they lied and didn't make one for the surface tablet like they said they did.

Interesting, I like competition in the browser market. Despite just transitioning to IE11 for my full time browser both ModernUI & Desktop. Firefox was my #2.

Should of spent the time and money improving Thunderbird. That probably has many more daily users.

I was waiting for it to come out of Beta......not everyone does beta!

I didn't even realize there was a beta available for download! :/

Umm, we're covered by IE11 and beyond. Firefox, stay legacy my friend.

Oh yah !!!... so they will kill their Firefox OS as well right, since pretty nobody is using it.

What have I learned since Windows 8 showed up? 1) If an app is produced to be optimal for touch screens, it is f'n awesome. 2) Not enough companies have figured this out and still design their apps around mice and other input items. This is exactly what I saw with Firefox. Glitches aside, it was an awful user experience on my Surface.

The browser war is grim, especially on tablets. On windows 7 I persisted with Chrome but only because it started out as a lightweight, simple browser in stark contrast to IE8's bloat. In September last year I uninstalled Chrome because it was noticeably slower than IE for everything. Having not used Firefox for years I gave it another go. In any given session the shockwave plug-in will crash and the browser will lock out so hard it kills explorer.exe and often forces me to log out completely on windows 7. On windows 8.1 it's unusable. Would I really want a beta of Firefox on my Surface? No, because IE11 in the modern UI is spot-on. As for Mozilla stating that they never saw more than 1000 people using Firefox in Metro, I think that has more to do with the app being in beta and thus, likely, UNSTABLE. Windows itself, Vista excluded, has been fine since 2000 and a joy to use but crap, buggy, third party software has given it a bad reputation and Firefox remains a classic example of that. "Open source" does not necessarily mean good and in the case of Firefox it just means "likely to crash". I think there's little or no point in the big players making a web browser for Windows RT especially because IE11 is really, really good as a touch-happy browser. UCBrowserHD is nice enough but it's not flash-enabled and, well, it's rubbish compared to IE11. If you're running x86 or x64 bit Windows 8/8.1, well why do you even need a modern UI version of any browser? Throughout the entire life of Windows Vista and Windows 7 I ignored Internet Explorer but since Windows 8.1 it's become a revelation and feels like it did the first time I used it instead of Netscape Navigator. Like VLC Media Player for RT, I really couldn't give a toss for Firefox as the basic MS apps are solid. IE11 hasn't once crashed on me, on either my desktop PC, my windows phone or my Surface 2. Firefox crashed hourly, even on Windows 7, Chrome became a bloated mess of slow browsing and random crashes and both Opera and Maxthon are too basic and far from intuitive. For the first time in perhaps 9 years I am using Internet Explorer and not wishing to swap it for anything else.

Flash plugin used to crash FF, like 2 yrs ago. Not anymore. Currently it's the greatest

Can't say that I was a big fan of Firefox anyway

I know... I didn't even realize users could download it

Translation: Fewer people even remember Firefox, much less are using it, so we're circling our wagons. I use to have Firefox as a fallback position back in the IE9 days, I Chrome is a joke. By the time IE 11 came out there was no looking back, as far as I'm concerned.

Millions of people are using Firefox betas every day, they just weren't using it in Modern UI mode. You do realize IE and Firefox now have roughly the same market share depending on whose stats you look at, right? Posted via the WPC App!

Feeling sorry for Firefox. Everybody keep silent for a moment and remember those good old popular days of Firefox few years before.

This is both stupid and sad. Windows 8 itself (unfortunately) is not that popular yet, so of course a beta browser for it won;t be that popular yet. And truth be told, the Modern Firefox was not comparable to Modern IE. I use Firefox on my desktop, but on my Surface I use IE. Every now and then I would go and give it a run, but then go back to IE. I was really looking forward to see Firefox grow to be the browser I have expected of them.

Microsoft needs to open up third party browsers on Windows RT.

Why would you not just use IE11? Tab syncing, password syncing, favorites syncing...what's not to love?

Maybe if they used a popup (like for their many version updates) to let users know that such an app existed...

Why do I need a Firefox when ie works just fine

its plugins. Enjoy youtube without ads, suck it google. And no porn popping up at work :D

I couldn't find it, maybe that's why it was slow

It wasnt in the store. The only way to get it was to find the beta verson of the desktop version, go through some backend settings, change some windows settings, and finally you have access to the metro version. But you are right. If they had put a simple app in the store, where you only had to click "install" and then use it, they would have seen much better adoption rates. I can't believe they're acting like they have no idea why adoption rates were terrible. BECAUSE NOBODY COULD FIND IT

I didn't even realize it was available!! Wtf?

God, why do WPCentral has to have so many trolls, idiots, ignorants, stupid kids and assholes on the comments. This is bad. Hopefully Mozilla will change it's stance soon enough. It's the only browser with open code out there, and it'll become increasingly more relevant to all platforms as we move to an age without any expectancy of privacy coming from all major players in the market. IE is owned by Microsoft, Safari by Apple, Chrome by Google, and I think Opera ended up moving to Chromium. If you don't have Firefox on the System, not only it's one less option and competition to bring innovation and push better policies, we also loose the only browse with full open code for inspection and to be improved by the community. The excuse there comes off a bit awkward, but I hope whatever the problem is, they get aroundit somehow

"God, why do WPCentral has to have so many trolls, idiots, ignorants, stupid kids and assholes on the comments." Because it's on the web?

Well, I never tried it because it was nothing more than a beta and I prefer to use a more finished product. I heard it was buggy so I decided to wait.

Is fine. I'm using Win8.1 Pro and I like FF on my desktop. Not a fan of IE.

Firefox has been going to shit lately i didn't even know the windows 8 meto app was in beta

I would use an RT compatible version. Therein lies their mistake!!

Bullshit. I downloaded the program and tried to get the Metro to work but it just kept opening the desktop version so I stopped bothering. It's their own fault. But you know what? IE has come on so far that I really couldn't care less.

For an unreleased version with no straight forward installation, the low adoption is the worst excuse they could come up with

I didn't even know they had an app out for Windows 8. More likely they suck at getting the word out. Oh well, I use Chrome now anyway.

This guy has a kickass surname.. But no brains. Oh well.

The combination of Metro and WinRT will end up killing MSFT. The Metro UI scares off long time Windows users because it is completely unfamiliar to them ("where is my Windows?"). If they're going to have to learn a new system they might as well switch to Apple or Google products. The WinRT API is a complete disaster for developers. You have to rewrite most, if not all, of your existing Win32 code to work with it. Plus, a simple name change for APIs would be one thing ... but no ... MSFT had to include idiotic things like Async at the core OS API level. Simply reading from or writing to a file becomes a coding chore, with multiple chained Async calls and all their associated crap (multithreading combined with goofy exception handling). When I first read through the WinRT API docs I screamed, "have they lost their minds?". Windows 8 is the biggest example of corporate suicide I have ever seen (much worse than New Coke). Truly shocking. MSFT could not have done worse if they had Apple, their major competitor, write the Win8 business plan for them. Just call it the KinOS and put a bullet in its head. There's still time to recover.

Yeah I actually agree with a lot of that.

DOESN'T MATTER. As long as Maxthon makes us one. :3

Lets get real, it was an attempted jab towards MS, and a pathetic one at that!

It would help if they put the app in the store instead of having to make users install some strange desktop application variation of the browser, go through some settings no person has ever heard of, change default browser so you can find the icon and pin it........ Need I go on?

It wasn't a strange version. It was the regular desktop version launched in Modern UI mode just like IE. All you had to was set it as default browser (just like IE) to get it to launch in touch mode, so it wasn't exactly "settings nobody ever heard of", it was exactly the same as Internet Explorer. Posted via the WPC App!

I think so. We had some difficulty with our cashier. I just got here; I think the girls took a longer way.

Even i dont know where i can get metro style Firefox.

Given Google still largely funds Mozilla/Firefox what did people expect? This was a bad joke from the start. Throw in the fact that many people couldnt even get it to install it was never going anywhere.

Bingo! Almost nobody knows that FF gets the majority of their funding from google.

That would be because the majority of people use the Google as the integrated search -engine. If more people would use Bing, then Mozilla would get their money from MS.

I tried it, it was very sluggish in W8 mode. And just didn't run well overall, I know it was beta but it was impossible to really test it out

Uhg. For RT this means there's no browser alternative. :(

Yup, it was very buggy, and in all fairness, Firefox stopped being competitive when chrome started offering proper developer tools.

All you people talking smack about Firefox not being relevant should be more concerned about IE. Firefox has held pretty steady over the last five years, whereas IE has tumbled almost 50 percentage points in market share over that same period. Bunch of people who live in glass houses chucking stones here. Posted via the WPC App!

Hmmm yea. Whatever. Firefox was falling behind when Chrome was released and falling more now. IE was way way higher and fell due to the same reasons Firefox is now. When you sit back and don't progress people move on. Firefox was great about five years ago but its utter shit now.

Yea because sooooo many users have more than 10 tabs open all the time lol

Ridiculous, Windows was their chance to regain some of that presence they have lost. But this makes Win8 look bad again and shows how people perceive Win8, not good for Microsoft.