Fitbit stops sales and recalls Force amid rash of skin irritation complaints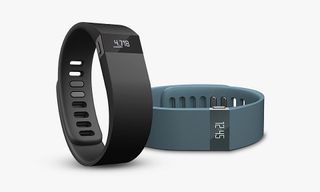 Responding to complaints of skin irritation from Fitbit Force users, Fitbit has stopped sales of the fitness band and is conducting a recall of the product. They're offing a refund direct to consumers for the full retail price of the Force ($130) and have set up a dedicated webpage (opens in new tab) and call center to handle the recall.
Fitbit CEO James Park said that "only 1.7% of Force users have reported any type of skin irritation," that test results have shown "are likely experiencing allergic contact dermatitis." The growing chorus of reports about skin irritation was likely a factor in pushing the company towards the recall.
Press release:
I co-founded Fitbit in 2007 to help people lead healthier, more active lives. We have been thrilled by your response to our products, and are committed to customer satisfaction. Late last year, we began selling Fitbit Force, our most advanced activity tracker. Recently, some Force users have reported skin irritation. While only 1.7% of Force users have reported any type of skin irritation, we care about every one of our customers. On behalf of the entire Fitbit team, I want to apologize to anyone affected.
From the beginning, we have taken this matter very seriously. We hired independent labs and medical experts to conduct a thorough investigation. Here's what we know:
Independent test results have not found any issues with the battery or electrical systems.
Test results show that users are likely experiencing allergic contact dermatitis.
All Force materials are commonly used in consumer products. However, some users may be reacting to the nickel present in the surgical grade stainless steel used in the device. Other users are likely experiencing an allergic reaction to the materials used in the strap or the adhesives used to assemble the product.
We have now learned enough to take further action. We have stopped selling Force and have decided to conduct a voluntary recall. We are offering a refund directly to consumers for full retail price. For additional information related to the recall, we have set up a dedicated page on our website and a call center at 888-656-6381.
To our Force community, rest assured we're working on our next-generation tracker and will announce news about it soon.
Thank you for your continued loyalty and support.
Sincerely, James Park CEO & Co-Founder
Source: FitBit (opens in new tab)
Windows Central Newsletter
Get the best of Windows Central in in your inbox, every day!
Derek Kessler is Special Projects Manager for Mobile Nations. He's been writing about tech since 2009, has far more phones than is considered humane, still carries a torch for Palm, and got a Tesla because it was the biggest gadget he could find. You can follow him on Twitter at @derekakessler.
Unfortunate as this is a rather nifty device. Bit good they are acting on it in a reasonably timely manner. Many companies could learn from that kind of humility

Was looking to get one, but of course after the official app with Bluetooth le support for WP. But I hope they come out with a new model that adds heart rate monitor to the force!

Yeah, def needs a heart rate monitor or these things are near useless.

I almost bought a force, glad I didn't now..

Same here. The only reason I didn't was because of the complaints about the clasp. Hopefully the next version will be even better.

I don't know. I've had mine since release with no problems. I guess it depends on the person...

Oh no the dreaded dermititis!

Lol! not my " sensitive skin"! ( the classification on lotion bottles)

No problems with the Flex other than the durability of the band. I guess that's why they haven't recalled them.

I've stopped wearing mine in the shower in an effort to prevent it from becoming brittle. My first one just split and fell apart.

Yeah, mine split at the plastic connector but it still works. Amazed it hasn't fallen apart.

maybe next time they will do the independent lab and medical expert testing BEFORE they launch a product. Ridiculous that a product could have such a major problem that went undetected during all testing and validation!!

Yup. Bunch of fools. Those calculator watches I had as a kid never gave a rash or deteriorated.

I was about to buy one of these this morning. I guess I lucked out.

I just got my Fitbit Force 3 days ago, my wife's is on a truck to arrive today. I really like the device, but I have noticed some irritation from the band - not sure what I want to do. If they had another equal product ready to go, I'd jump on board trading the Force in, but a flat out refund leaves me without the features i got it for and I have zero interest in the inferior Flex.

I'll probably stick with mine. At least until they come out with a better product. I haven't really had any issues. I had the flex before and this is much better.

I just walk on a treadmill and use weight resistant bands. No gadgets required. Maybe it's for those types of cats that spend hours in the gym each day. Kudos to Fitbit's customer service, though.

I'm certainly not the sort that works out consistently - the Fitbit is useful to me as a form of motivation. I like seeing a progression of statistics over time. It is useful to have that feedback on what I do.

Some people walk on a trail and use their own body weight as resistance. Even less gadgets required. It's all relative!

O...kay then? o_O Not sure what this has to do with anything.

Please explain.... WPCentral just did an article this morning on the top FitBit apps for Windows Phone. This article seems pretty appropriate to me.

I want a basis watch, but I already have a nice watch that I wear most of the time. If they made a band that was a little slimmer with the same or similar features, I would be interested.

My partner and I both have been using the FitBit Force since New Year's with no trouble at all. Neither of us has a skin reaction, and we both LOVE the functionality. However, my father received a Force for Christmas, and he had a wicked rash on his wrist. One spot developed where the metal is behind the screen, and the other spot was under the metal clasp. He wears a metal watchband every day, and has never experienced a reaction from it. My partner has horrible nickel allergies, but the Force has not affected her. Interesting. Anyway, Dad already received the refund for his FitBit and is looking into the Flex for now. My partner and I are way to happy with the Force to return it. Unless they release another reason for the recall, I'm keeping mine. I cannot imagine being without it!

Does he send the old one back and then get the refund?

That's what they get when they don't support WP at launch. Lol.

Have a force. Have no rash. Have to get more steps.

Exactly!! More steps..... MOOOOOORE STEEEEEEPPPPSSSSS......

Got the 20,000 steps badge yesterday for the first time. Super excited! Its so addicting haha

I just started on with a company that offers a significant (60%) discount on my insurance premium if you meet certain exercise requirements. They allow info from fit it to be used in determining that. Never been interested before, but I believe I will get one, and most people here do. I guarantee you, not all of them are in the gym all the time lol.

Bah, was supposed to be a reply to lippidp.

I live in the UK and bought a force. I have not had any problems with skin irritation or the problem with the clasp coming off.

Is this because people shower with it? Was really looking forward to the uk release! Planning to get this rather than a fuelband as they plan to release a wp app.

I have one and never have gotten an itch from wearing it. People who are getting the rashes probably take showers with them and keep them on afterwards with out their skin or the device drying. Even though its rated to be water resistant up to 3 meters I don't wear mine in the shower.

Don't think that is it. I wear mine in the shower all the time. It is the metal alloy used; many people are allergic to nickel.

Plastic everywhere.... Why don't you try to manufacture metal or leather or braided coton bracelets ?

I haven't had any issues with mine.

No dermatitis here! But that clasp is terrible... I've almost lost it twice! :(

My money's on the nickle content. It is a very common source of what is commonly referred to as contact dermatitis but is in fact a Delayed-Type Hypersensitivity immune response, not an allergy per se. The incidence of these reactions is about 6% in males and 10-12% in females. Since most patients, once diagnosed, will avoid Nickel alloys like stainless steel, an incidence of 2% among those not avoiding nickel is consistent with patients who were previously unaware they had a sensitivity reacting to a new piece of jewelry they wear on a consistent basis.
Windows Central Newsletter
Thank you for signing up to Windows Central. You will receive a verification email shortly.
There was a problem. Please refresh the page and try again.