Forza Horizon 4 Xbox One review: Simply breathtaking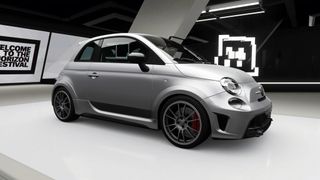 There are few games out there that can truly define themselves as console sellers, but for Microsoft, the Forza games absolutely fit that bill.
Two years ago, Forza Horizon 3 reaped the benefit of losing its last-gen shackles, bringing a huge, glorious recreated representation of Australia to the table. In 2018 we have the Xbox One X, and once again with Forza Horizon 4, Playground Games has delivered another genre-defining racer.
Forza Horizon 4 is a racing game everyone can enjoy and everyone should play. It is magnificent.
Forza Horizon 4 key details
Before jumping in with the full review, there are a few key details worth highlighting:
Forza Horizon 4 is available on September 28 to Ultimate Edition buyers who get four days early access.
The regular edition of the game and the Xbox Game Pass release are available on October 2.
Forza Horizon 4 is Xbox One X enhanced supporting 4K resolution at 30 FPS.
Xbox One X players have an optional performance mode which drops the resolution to 1080p at 60 FPS.
HDR is available on both the Xbox One X and Xbox One S as well as the PC version for Windows 10.
Forza Horizon 4 is an Xbox Play Anywhere title and will be available on Windows 10 at the same time as the Xbox One.
Forza Horizon 4 complete car list
As always, Forza Horizon 4 comes with a ton of different cars to race around in. Way too many to mention in a review, but luckily, we've compiled a full list of everything you can expect to see.
Forza Horizon 4 complete car list
Welcome to the Horizon Festival
The core formula of Forza Horizon 4 remains unchanged from the previous three games. The action centers around the Horizon Festival, which this year has set up camp in the north of the United Kingdom. The high-rise, beaches and desert stretches of Australia are a long way from the very green, extremely rural, but always picturesque setting for Forza Horizon 4.
At first glance, it's easy to dismiss the map as being smaller than its predecessor, and while it does feel that way, the UK is also a much smaller country. Instead of a wide, sprawling map, Forza Horizon 4 delivers something compact, but incredibly dense, with over 500 roads to explore.
The Horizon Festival is centered around one site in this year's game, with the upgrade mechanics of Forza Horizon 3 completely gone.
Instead, Forza Horizon 4 has houses across the map for you to buy, which in turn unlock perks and fast travel points. One of the houses, for example, must be bought in order to unlock the in-game drone mode.
The setting is utterly glorious, and while I may have a little British bias, to see my homeland recreated in this way is truly awe-inspiring. The sweeping country roads, the attention to detail you find on road signs, roadworks and things like traffic lights and road markings is incredible. It feels like you're barreling down the British country roads, Playground Games has captured the setting perfectly. It's a tremendous homecoming.
Forza Horizon 4: Performance and visuals
Forza Horizon has always been an incredible looking game, but the fourth installment is the first to launch with Xbox One X enhancements. This brings it closer than ever to the PC version, delivering 4K resolution alongside HDR (which is also supported on the Xbox One S).
Players are given the choice of two different graphical settings. If you're looking for the highest quality 4K visuals, the "quality" setting is for you, with a small caveat that you'll be restricted to 30 FPS.
If you're not interested in 4K, you can swap out to the "performance" setting, which drops the resolution to 1080p but doubles the frame rate to 60 FPS. The first time a console version of Forza Horizon has been able to run at 60 FPS, and it's as solid as a rock.
On the 24-inch monitor I've been playing Forza Horizon 4 on, I can't say I've noticed any real drop in graphics quality between the two modes. Personally, I'm much happier with 60 FPS, which delivers a silky smooth experience. Most importantly, Playground Games has given us the choice to have it how we want it. More game developers should do this.
There are a couple of wobbles on frame rate, thankfully not during the gameplay in my experience so far. But the Forzavista mode suffers a little and when you're viewing cars in the garage at the Festival site there's a little tearing. Neither affect the enjoyment of the game, and will probably get fixed in a future patch.
Graphically, Forza Horizon 4 continues the high standards that the previous games have set. The big new thing this year is the changing seasons, so beyond just weather and day turning to night, the environment looks different during each of the four seasons.
During autumn, you'll find plenty of oranges and browns, leaves thinning on the trees and frequent showers. Winter brings plenty of snow, spring is fresh and sunny but with the traditional British rain, and summer is bright, clear and the best time for road racing.
The closer you look the more you'll appreciate the detail. Mud, snow, and sand deform around your wheels, leaving tire tracks behind. The light breaks through the trees and makes your cars glisten as you drive past. As with Forza Horizon 3, the sky is a giant HDR light source, and everything beneath it reacts in a realistic way.
Two years ago I called Forza Horizon 3 a work of art. That more than still applies.
Forza Horizon 4: The Horizon Life
Horizon Life is the center of the Forza Horizon 4 experience, and it's a little deeper and more complex than previous games. The basic idea of racing, completing PR stunts and discovering hidden parts of the map remains, but the way this game is structured shows it's been set up for longevity.
Prior to embarking on the main part of the campaign, players are guided through races in each of the four seasons, giving you a chance to experience everything Forza Horizon 4 has to offer before you hit the meat of it.
Influence is key to progression through these seasonal races, and it remains the key to leveling up and unlocking new things throughout the game. But aside from global experience, there are a wide range of sub-categories, such as car collecting, skills and even Mixer, through which you can earn both category and global influence.
No-one is locked out from any of the action in the game, though. You don't have to win every race. So long as you earn influence, you're rewarded, though naturally quicker progression is tied to better performances. But the most important thing is that Forza Horizon 4 is accessible to everyone. Keen racers, casual players and total newcomers alike will all find a challenge, but never one that makes you want to walk away.
Racing is split into five main categories: Road, dirt, cross country, drag and street. On top of this, there are showcase events and new for this year, stories, a series of challenges with different themes. In a very 2018 twist, one of these themes is a streamer, recreating her favorite racing games at the Horizon Festival, with a nod to legendary Microsoft title, Project Gotham.
On top of all this, you still get speed traps and zones as well as danger signs, though drifting has been split off this time into one of the Horizon stories. Bonus boards are also back for both influence and reducing your fast travel costs, and as is traditional in Forza Horizon some are in utterly absurd locations.
Key to Horizon Life is that there doesn't seem to be any true endpoint. Forzathon and Forzathon Live will continue to bring fresh challenges and unique rewards, there are already two confirmed expansion packs and with all the various categories to level up, things to unlock and the multiplayer options, Forza Horizon 4 feels like a game that you could easily be playing for the next year or two.
This is also the first time a Forza Horizon game has had a shared world experience. Drivatars are back, but these aren't the only representation of other players you'll come across. Up to 74 players will share the same server at the same time. Everyone is ghosted so you can't crash into each other (until you start a multiplayer activity), and these are the people you'll team up with for Forzathon Live events, for example.
The Forza Horizon 4 world is truly alive.
Forza Horizon 4: Seasons
Seasons are one of the biggest new features in Forza Horizon 4 and have a direct influence on the gameplay. Once you've qualified for the Horizon roster and begun the Horizon Life, the seasons will change weekly for every player at the same time.
That brings with it not only a change in the weather and the overall hue of the environment but changes in gameplay. Vehicles behave differently in the snow to on wet mud or dry roads. Braking distances change, how much and how often you go sideways will be affected. Driving a powerful rear wheel drive car on snow becomes pretty challenging.
Seasons also bring their own individual races and championships. Throughout my review period, Horizon Life has been in Autumn, so there's plenty of wet weather racing. Autumn also has limited time seasonal championships and a seasonal barn find, as will winter, spring and summer respectively.
The seasons changing on the shared world for everyone at the same time is a very clever, very effective idea. Whether single player or multiplayer, grinding your race series or taking on a Forzathon Live challenge, everyone is having the same experience at the same time. Something not experienced in a game like this before. And I really like the idea.
Forza Horizon 4 rewards teamwork
This isn't quite in the same vein as Ubisoft's The Crew, but it's got similar ideas. An engaging multiplayer experience is tough to accomplish in a racing game for a multitude of reasons. But Playground Games has taken steps it feels will make Horizon 4's multiplayer something to enjoy for a long time to come.
Instead of going it alone, you'll be taking on team adventures, either with a matchmade lineup or with your actual friends. This, in turn, means if your own skills aren't the highest level, you can still win and move up in the ranked leagues. The idea is solid, but only time will tell as to how successful it becomes. But there's no shortage of reasons to play.
The shared world experience also brings in teamwork. At any point, you can invite players on your server to convoy or race together. Forzathon Live events will pop up throughout your time in the game which you can either join or ignore, with unique rewards on offer by amassing Forzathon credits.
Likewise, the pre-populated races can be enjoyed as part of a team or even in a PvP situation. Some of the seasonal challenges even mandate that you're in a team to complete them.
You can play Horizon Solo, offline, but the very best experience comes when you're connected to Horizon Life. If you don't know people who play the game, that's less of an issue here than ever before. Players are easy to find, and with integration with the Xbox Clubs platform for in-game clubs and teams, you can always be connected to folks who love the game as much as you.
Forza Horizon 4: The bottom line
As it stands today, Forza Horizon 4 is the best racing game you can get on the Xbox One. As ever, it's not trying to be a simulator, but the combination of real-world vehicles, not entirely arcadey physics and a big open playground packed full of entertainment is hard to beat.
Playground Games and Turn 10 Studios are the poster child for great games on the Xbox One. Forza Horizon 4 is beautifully presented, exquisitely detailed and a smooth, reliable performer. The 60 FPS mode on the Xbox One X is the icing on the cake.
There are small niggles, and that's basically all they are. The Forzavista mode needs some tweaking to steady out the frame rate, and the initial loading time is still fairly long, but when you're in the flow there's really nothing to pick fault with.
Pros:
Utterly beautiful.
A huge amount of vehicles.
Engaging and challenging open world.
Interesting approach to multiplayer and shared world activity.
Xbox One X enhanced with optional 60 FPS mode.
Actual season changes add fresh challenge and unpredictability to races.
Cons:
Initial loading times still quite long.
Forzavista mode a little janky
The true tale of Forza Horizon 4 hasn't yet been told, either. It's clear to see this game has been set up for the long haul, and Playground Games has already promised a constant stream of post-launch content to keep players engaged, and importantly, entertained.
Forza Horizon 4 can be summed up with a single word: Masterpiece.
This review was conducted entirely on the Xbox One X with a copy of Forza Horizon 4 Ultimate Edition provided by Microsoft. The game launches on September 28 for early access, with the regular edition and Game Pass subscribers joining on October 2.
Richard Devine is an Editor at Windows Central. A former Project Manager and long-term tech addict, he joined Mobile Nations in 2011 and has been found on Android Central and iMore as well as Windows Central. Currently you'll find him covering all manner of PC hardware and gaming, and you can follow him on Twitter and Instagram.
A good review. However, breathtaking.. not quite. Looks good? Yes. From my time with the game I've noticed quite a few of the car models are just assets from FH3 / F7 for the cars that have already been in the recent iterations in the Horizon series and it's track bound Motorsport series. (Don't take my word for, boot up FH3 and FH4 when you've got it and do some comparisons. I did.) Those make up a sizeable chunk of the overall car list. (Gigantic list of over 450 cars at launch.) Car engine sounds have also been re-recorded and new sounds added. (V8 engines actually sound really good now) The map, while set in a different location, is still almost the same size as the last game. (Slightly less tarmac roads in FH4 but more offroad fun to be had.) The biggest addition to this years Forza Horizon game is the changing of seasons, though only winter has any effect on the gameplay where as Spring, Summer and Fall are just cosmetic changes that happen to the world around you. You'll find much of the same gamemodes / mini-games, events and race types that you know (and hopefully love.) from Forza Horizon 3. All in all, if you enjoyed Forza Horizon 3, you are bound to love Forza Horizon 4. Just don't expect much in the way of innovation to really set it apart from the last game. That isn't necessarily a bad thing either because as the saying goes, if it's not broken, don't fix it. Forza Horizon 3 was a great open world arcade racing game. Forza Horizon 4 plays and feels a lot like Playground Games's last go around with this series and to be quite frank, that was probably the smartest route to go by playing it safe. I'll hopefully be seeing some of you on the open roads come the 28th and the rest at launch!

Can you rewrite your review without comparing to other games? For eg: Change "still almost the same size as the last game" to your thoughts like "it is small"

Small is still a relative term lol.

But it really isn't small. It's just relatively the same size as the last game and that is the only game you can really compare the map with, but with more offroad fun to be had.

That my point, don't compare it to other. Just write your opinion. Like "map size is good enough". It's the way to review a product.

What is good enough for the writer might not be good enough for me, not does it tells me how big it is. I know exactly how big the FH3 map is, because I've driven on every road of it, if I'm told the FH4 is as big as the FH3, intermediately I know exactly how big the map is, and be able to determine if it's good enough for me.

I saw very similar changes going from FH2 to FH3, and while true that FH4 is a lot more polish than FH2, the vast number of cars means they have to recycle something every once in a while. What worries me is the integration given to other Microsoft services, FH3 had Groove as one of it's radio stations. if you had a membership it would play a lot more music than your other 7/8 songs per station, now with Groove gone it seems like a portion of the game is gutted. Now they are integrations Mixer. Also, in FH3, while the Hot Wheels pack was amusing, it took away from the realism of the game, I wonder what kind of expansions they'll have for FH4, then again, they already have the Halo integration, so realism is already out the door.

Hot Wheels was fantastic, and an optional addon for those who don't want to have extra fun.

Jumping supercars off mountains is realistic? Ok then!

1 thing I do know is that, the engine changed, all cars (and many other things) needs to be re-QA, logically. They need to budget the CPU and GPU usage for xb1s and xb1x. Just make the model and convex hull more complex, just give it a bigger texture for no reason, makes no real sense.

I haven't played FH4 yet, but I guarantee you that there are likely car models going all the way back to Forza Motorsport 2 or 3 (if not all the way back to the original). Some of those old models have only had updates to model interiors, but the exteriors are still essentially the same 10+ years later. In theory, there's nothing wrong with that, as long as the models were modeled well back when they were originally created. It does lead to some fatigue, that you have seen the same set of cars for years. But what do you expect with Pokemon racers? (aka, gotta catch all the cars) Gran Turismo has had the same problem. And neither can really win. Either you pare down the list to a bare handful (aka, 150-200 cars) that are newly modeled and you get dinged for lack of selection, or you keep your 6-700+ car roster by taking assets from previous games and get dinged for reusing assets.

lol WC, nice try with the hype, but once again nobody gives two craps. People want Spiderman and play it on PS4

That's definitely not true.

Incorrect. Plenty of people care. I'm not a racing gamer myself but I acknowledge how beautiful this game looks and how great it will probably play. This "Busy playing Spider-Man" nonsense is getting stale. Move on my friend.

uhh... I rather go back to World of Warcraft than play on a PS4

Lol i haven't cared for spiderman since I was 10. Besides tombraider more than fills that void. Next up after FH4 is RDR2. Good time to be a gamer. Besides after you beat spiderman once what do you? There is no multiplayer and no replay value. Just like God of Bore.

I've already 100% Spider-Man, thanks.

Except the two games are completely separate, neither is competing for the others fan base as their genre's are completely different.

Spider-Man looks awesome, but I wouldn't trade Horizon for it.

that top pic looks so real it looks fake loading times better be much faster on xb1x

After the initial loading up of the game its fine. But the first load up still takes a while. There's a ton of stuff in it though I guess.

all those pictures, even FH2 look that real, because they are taken in picture mode, the actual game never looks that good. but they do look a lot better than other racing games

"Some of the seasonal challenges even mandate that you're in a team to complete them." - Heading over to Amazon to cancel my preorder now.

Agreed, I was fine with the whole Drivatar thing as it felt like you were playing with other people without actually playing with other people. I'm hoping that this game retains NPC drivatars for convoys as well.

It does not. It also doesn't need to. You're now on a server with 73 other real people to convoy with.

but when you see another person they just drive past you, there is absolutely no charisma on this stupid horizon life (sorry for the direct offensiveness) but the traditional online free roam needs to return where not everyone is a ghost

they force you to be in a team to complete the game...?

It's an optional seasonal championship. No regular races require teaming up unless you want to.

coming from Horizon 3 this game is awesome, Massive problems though, the ranked adventure is absolute trash as I have to rely on a team who is always useless. the Horizon life has no charisma, the online free roam of horizon 3 was far better. I would like to get the Ferrari 812 from the ranking system but it is utterly impossible because I always land up with a useless team and I am honestly beyond salty because of this. but other than that the game is good, and for casual players it's an extremely nice addition to the Forza lineup. I will re-rate this game as a 5 star when these problems are fixed.
Windows Central Newsletter
Get the best of Windows Central in in your inbox, every day!
Thank you for signing up to Windows Central. You will receive a verification email shortly.
There was a problem. Please refresh the page and try again.