Forza Horizon 5 challenges: How to complete 'On Top of the World' Treasure Hunt Challenge
By Zachary Boddy published
Everything you need to tackle the most difficult Forza Horizon 5 Festival Playlist challenges.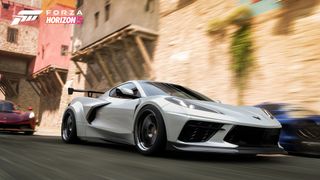 (Image credit: Xbox Game Studios)
Forza Horizon 5 is a critically acclaimed open-world racing game, and developer Playground Games and publisher Xbox Game Studios are committed to perpetually adding fresh content to the game through the Festival Playlist. Every week, the playlist introduces players to new events, challenges to complete, and rewards to earn. Occasionally, however, challenges can ramp up the difficulty or be unclear in their descriptions and instructions.
From tricky Daily Challenges to enigmatic Treasure Hunts, this is everything you need to know to complete those Forza Horizon 5 challenges and obtain every exclusive reward in one of the best racing games on Xbox.
How can I complete the Festival Playlist challenges in Forza Horizon 5?
The Forza Horizon 5 Festival Playlist features a rotating selection of possible challenges and events, most of which are fairly straightforward. However, every so often FH5's Festival Playlist will present players with a particularly difficult challenge, either through design, confusing or unclear instructions, or even in-game bugs that prevent the challenge from being completed like normal.
Winter, Series 7 — "On Top of the World" Treasure Hunt Challenge
The second Treasure Hunt of Forza Horizon 5 Series 7 has arrived, and "On Top of the World" tasks players with dominating a specific PR Stunt in exchange for progress in the Festival Playlist and a handful of Forzathon Points. Fortunately, this Treasure Hunt isn't the most difficult, as long as you own a suitable car for the challenge.
Clue: Anything can break the Stone Door with a 3 Star rating
Reward: 3 Playlist Points and 100 Forzathon Points
Source: Windows Central
The inclusion of a "3 Star rating" goal implies a PR Stunt, and only one PR Stunt in Forza Horizon 5 neatly fits within the rest of the clue. The Puerta Pétrea Trailblazer PR Stunt roughly translates to "Stone Gate" in English, meaning players have their goal and their target. To make matters even simpler, this Treasure Hunt allows you to use any car that you want.
I chose the 1999 Ford Racing Puma Forza Edition, which is included in the Forza Horizon 5 VIP Membership DLC, but any car with a decent amount of speed and off-roading capabilities should do the trick. The 1986 Hoonigan Ford RS200 Evolution is a fan-favorite car, for example, and is the vehicle featured in the "On Top of the World" Treasure Hunt image.
Once you have your car of choice, head to the Puerta Pétrea Trailblazer PR Stunt in the northeast corner of the map, near the Copper Canyon. You have to earn 3 Stars at this Trailblazer, which means you need to arrive at the target with at least 25 seconds to spare. To do this, you'll need to launch your car off the mountain, speed down the adjacent road, turn left onto the dirt road leading to Valle de las Ranas, and then turn off the road as you approach the first turn, weaving between towers of rock to reach the Trailblazer end.
You do have to earn 3 Stars at the Trailblazer in one attempt. If you've yet to complete this specific Trailblazer, it may take you a few tries to accomplish. Fortunately, this isn't a particularly difficult Trailblazer, especially if you have a capable car that is at least S1-Class. Once you've earned 3 Stars at the Puerta Pétrea Trailblazer PR Stunt in any car, the "On Top of the World" Treasure Chest search area will appear on the map.
Source: Windows Central
The "On Top of the World" Treasure Chest appears on the other side of the map from the end of the Trailblazer PR Stunt, and is nestled on top of La Gran Caldera (hence the Treasure Hunt name). You should be given a search area in which you'll find the Treasure Chest, or you can refer to the above images for a more exact location. We found the Treasure Chest out in the open next to a small group of buildings and equipment.
Once you smash the Treasure Chest, you'll have completed the "On Top of the World" Treasure Hunt Challenge for Forza Horizon 5 Series 7, and will be rewarded with some Playlist Points and Forzathon Points to spend at the shop.
The challenges continue
As the Forza Horizon 5 map shifts through the seasons every week, a new batch of challenges appear. If any mission poses a unique challenge to players, we'll update this section with instructions on how to (if you can) complete it. If there are any challenges you would like us to tackle, sound off in the comments below.
The unchallenged champion
Forza Horizon 5
The best open-world racer

Playground Games has delivered their latest masterpiece with Forza Horizon 5, which features the series' most diverse map and largest car list yet. On top of its plethora of base content, Playground Games also introduces new challenges and rewards each week through the Festival Playlist.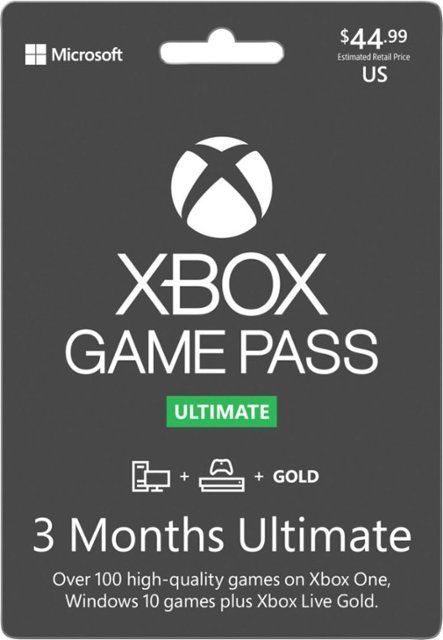 A catalog of games
Xbox Game Pass Ultimate
All your gaming needs, in one subscription

Is the Xbox Game Pass Ultimate the best value in all of gaming? It's possible. Ultimate bundles your Xbox Live Gold subscription, Xbox Game Pass for Xbox consoles and PC Game Pass for Windows devices, and Xbox Cloud Gaming for on-the-go fun. Forza Horizon 5 is included in Xbox Game Pass Ultimate, including the entirety of the Festival Playlist.
Zachary Boddy is the Minecraft Expert and a News Writer for Windows Central, Android Central, and iMore. They have been gaming and writing for most of their life, and have been freelancing for Windows Central and its sister sites since 2019, with a focus on Xbox and PC gaming. You can find Zachary on Twitter @BoddyZachary.
I feel like the "prove most any Acura will do" comment was a knock against the 2002 RSX Type-S lol. I used to own one and it was no slouch even stock. I had no problem chewing up V8 mustang's and I would be challenged probably 50x a day in a 10 mile drive to or from work but every Corolla S on the road.. because both cars had an S. I don't think they knew they were about 100hp short. The best thing though is you could bolt on a turbo and get 600+ HP with no problem. That engine was bulletproof. I sold it to a young kid eventually and he drove it until it had 430k miles on it. Then he sold it and it's still on the road although that guy rebuilt the engine because I'm sure it needed some love after I beat the hell out of it and surely the person I sold it to beat the hell out of it, especially with all those Toyota's around. LoL I'm not even joking about the Toyota thing either. If you passed on and they saw the S... it was like you were challenging them and you had kidnapped their mother. It was hilarious. The only negative thing I have to say about it is the fact that the car had an issue with the synchro and 2nd gear. It was so common that Honda was petitioned to recall it to fix it but they never did and the issue persisted from 2002-2006 models. Sometimes it would grind going into 2nd and even if you rev matched it would still happen. Such a fun car to drive... Seriously. It cornered like a Porsche. Just felt like it was glued to the road. It was so good that anytime I drove anything else I would hit a corner way too fast. It was voted best FWD car of all time until just recently and I think it was only beat because of torque vectoring. Remove computer assists and it would probably still be number 1.
Windows Central Newsletter
Get the best of Windows Central in in your inbox, every day!
Thank you for signing up to Windows Central. You will receive a verification email shortly.
There was a problem. Please refresh the page and try again.