Forza Horizon 5: Rally Adventure is actually great, but it's not special
The second Forza Horizon 5 expansion is here, and it's exactly what you'd expect.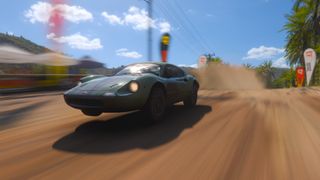 (Image credit: Windows Central)
Forza Horizon 5: Rally Adventure is finally here, fulfilling Playground Games' promise to deliver two full DLC expansions to the epic, open-world racing game. It took a while, but Rally Adventure brings an all-new area to the expanding FH5 world, plenty of new cars and content, and one fantastic new game mode that ties the entire expansion together.
When I reviewed Forza Horizon 5, I dubbed it the best racing game on Xbox, and I stand by those words. Forza Horizon 5: Rally Adventure isn't the departure from the core game that some players wanted, but it does offer hours of fun doing many of the same things that make the original game so amazing. Rally Adventure does stand apart in one way, and it makes the DLC a worthwhile addition to Forza Horizon 5, even if it's not the most exciting expansion we could've gotten.
Disclaimer: This article was made possible by early access provided by Xbox Game Studios. The company did not see the contents of this article before publishing.
The rundown of Rally Adventure
Forza Horizon 5: Rally Adventure follows Forza Horizon 5: Hot Wheels, which released on July 19, 2022. Like its predecessor, Rally Adventure brings a new map following the expansion's theme, a plethora of new vehicles, mountains of races, challenges, and events for players to tackle, and a unique campaign experience that can be played in single-player or with your friends.
Rally Adventure is set in Sierra Nueva, a diverse region populated by twisting rocky canyons, luscious palm tree forests, compact sandy dunes, and miles of fresh roads to explore. There are 28 races (24 normal tracks that each support two game modes, 3 Showcase-style events, and a Goliath race) to win, 20 PR Stunts to complete, 30 Bonus Boards (and endless Collectibles) to smash, and dozens of campaign missions spread across three unique chapters.
Of course, there are also eleven vehicle additions to the vast Forza Horizon 5 car list, with 10 of those vehicles being exclusively obtainable from Rally Adventure. The entire DLC expansion is themed after rally racing, but the races and events are split evenly between dirt and off-road, asphalt, and nighttime mixed surface races. Other quality-of-life improvements and new features are included in the free update now available to players as part of Series 19 "Midnights at Horizon."
The campaign sees you thrown into a friendly competition between returning Forza Horizon 5 characters Alejandra, Alex, and Ramiro, with each person defending their favorite type of racing and claiming to be the best rally driver. It's up to you to prove that all rally racing is amazing, but that you're the ultimate Horizon Rally Champion. It probably took me under 5 hours to reach the end of this campaign and explore all of Sierra Nueva, but there's at least twice as much content if you're aiming to 100% Rally Adventure and its Achievements and Accolades.
Sierra Nueva feels very familiar
The Hot Wheels expansion leaned fully into Forza Horizon's more arcade-like side, and was set on a ridiculously massive and impossibly gorgeous floating island interspersed with dozens of miles of suspended, life-size Hot Wheels tracks. Rally Adventure goes completely in the opposite direction, pushing more into the simulation-like side of Forza Horizon with a grounded (literally), realistic region centered around and inspired by real world rally racing.
This isn't a bad thing, as many players deigned to skip Hot Wheels because of its focus on silly fun rather than serious racing; I had a great time with Hot Wheels, but I digress. Playground Games' decision to return to Forza Horizon 5's roots, so to speak, has elicited a new kind of subjective problem — Sierra Nueva feels extremely familiar. In other words, nobody would bat an eye if Sierra Nueva had been just another region of Forza Horizon 5's map of Mexico.
Don't get me wrong, Sierra Nueva is beautiful. While it's a subtle improvement, this region does look a bit better than the base game, with more detailed background vistas, denser foliage and environments, and more. Still, there's nothing about it that makes it stand apart from Mexico. This is a new area, with diverse biomes and a unique set of roads traversing it, but after a few hours it begins to feel like you're back in the main game again. Whatever your feelings on Forza Horizon 5's previous expansion, that was never an issue with the Hot Wheels world.
I consider this more of a neutral observation than a negative complaint. Forza Horizon 5 is the greatest open-world racing game you can play, and a large part of that comes down to its incredible, vast map. Sierra Nueva encompasses everything that makes the original Mexico amazing, and it's still lots of fun to explore it. If all you wanted was more Forza Horizon 5, Sierra Nueva gives you that. Still, I can't help but wish Playground Games had thrown caution out the window to try something new instead of settling for the safe option.
At least we still have EventLab, which is giving players all the tools they need to unleash their creativity and build their own truly awesome experiences inside of Forza Horizon 5, including new props from Rally Adventure.
Redeemed by rally racing
The majority of the content in Forza Horizon 5: Rally Adventure follows the formula found in the main game, with one exception. As part of its rally theme, the DLC expansion introduces a new "Horizon Rally" game mode that applies to all 24 of its standard racetracks. The new game mode seems like a simple departure from Horizon's classic 12-vehicle races, but it's driven by an entirely different focus.
In Horizon Rally races, your goal is not to beat other drivers to the finish line, but instead to beat their times. All 24 of the new races are sprint-style tracks (not circuits), with checkpoints and split gates spread throughout. The character sponsoring the race (Alejandra, Alex, or Ramiro), will be in a helicopter flying ahead providing pace notes and calling out upcoming turns and hazards.
You'll race down the tracks by yourself, with no obstacle between you and a faster time other than your own skills. You don't have to consider how to get ahead of the vehicles ahead of you, nor do you have to worry about those same opponents attempting to do the same. Starting positions don't matter, either; all that's important is that you master every track to obtain the best possible time between each split gate. Learn the twists and curves of the road, find the optimal driving line, and race to the end in an effort to shave mere seconds off your time and come out on top. If you love Horizon's online Rivals mode, this feels a little like an expanded version of that.
All of these races can be completed in the classic "Horizon Race" mode as well, which pits you against 11 other drivers as you'd expect, but I genuinely enjoyed the Horizon Rally mode. It was refreshing to focus entirely on my own individual skills, and having pace notes called out with on-screen visuals helped me keep my eyes on the road rather than constantly refer to the minimap. It perfectly encompasses "rally," the theme of the entire expansion, and it's the saving grace for an otherwise mundane DLC that does little else to stand out.
To 100% the expansion, though, you'll need to revisit all 24 tracks and complete them in both Rally and Race modes, as well as use specific cars, accomplish certain tasks, and best opponents at potentially higher difficulties. These are just a few of the optional challenges in Forza Horizon 5: Rally Adventure (just completing the Rally races and PR Stunt challenges is enough to finish the campaign), which can grant you some sweet rewards, Xbox Achievements, and Accolades that contribute to your Hall of Fame standing.
Settling for the safe option
By practically any metric, Forza Horizon 5: Rally Adventure is a fantastic DLC expansion. It's polished and utterly perfect in its execution, building on the fantastic foundation of the main game; it's brimming with new content for players to explore; it introduces new mechanics and quality-of-life improvements for all players regardless of if they own the expansion or not. Everyone wins, especially those players who love rally or off-road racing. From an objective standpoint, there's very little to criticize.
However, the Rally Adventure expansion is also the safe option. Playground Games didn't have to innovate or break expectations to deliver something truly unique and different for the franchise — Rally Adventure is Forza Horizon 5's version of Fortune Island (FH4) or Blizzard Mountain (FH3). It's an expansive new map with stunning natural landscapes, a lot of reasons to leave the asphalt behind, and one headlining feature to set it apart. That's all great and this is the best that has ever been, but were players wrong to hope for something outside that?
We could've gotten a huge city filled with neon and secrets, dedicated to tight, technical street racing, drifting, and proper car meetups where players could show off their proudest liveries or tunes. We could've gotten a ridiculous, high octane stunt island where players are challenged to accomplish the impossible with proper tricks, obstacle courses, and all the best parts of gymkhana. We could've gotten so many things, but instead we got more of what we already had in Forza Horizon 5. That is to say, we got more of the greatest open-world racing game ever made at its very best... So why am I a little disappointed?
Forza Horizon 5: Rally Adventure is now available to download and play on Xbox Series X|S, Xbox One, and Windows PCs. It's included as part of Forza Horizon 5 Premium Edition, the Premium Add-Ons Bundle DLC, the Expansions Bundle DLC, and as a standalone purchase for USD $19.99 (linked below). It is not included in Xbox or PC Game Pass like the base Forza Horizon 5 game, but subscribers do get a 10% discount.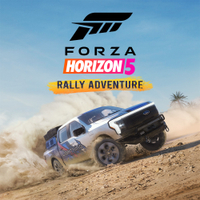 Forza Horizon 5: Rally Adventure
This isn't the most exciting DLC expansion, but it's still a polished, fun experience packed with content and reasons to return to what was already one of the best racing games of all time. Forza Horizon 5: Rally Adventure is available now.
Buy from: Xbox (Console & PC)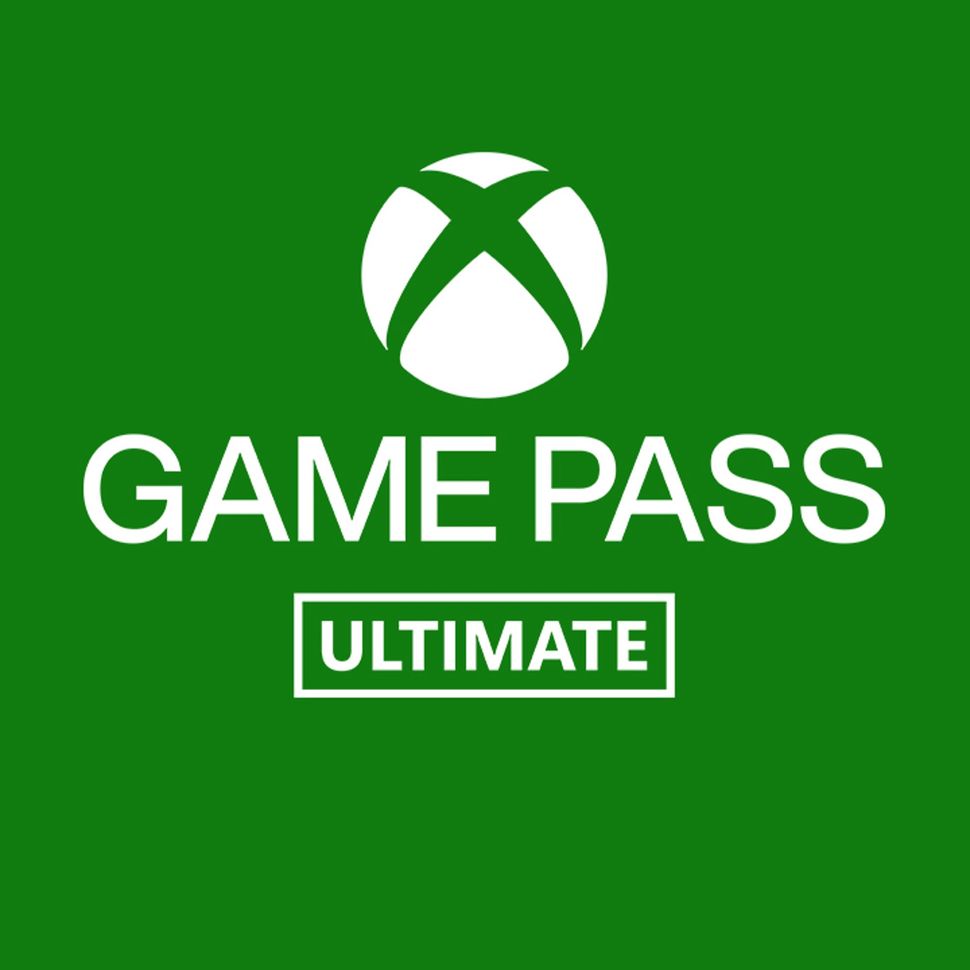 Forza Horizon 5 is included in every tier of Xbox Game Pass Ultimate, making the epic gaming subscription the best way to race into Mexico alongside industry-leading visuals and hundreds of awesome cars. You also get a discount on DLC like the new Rally Adventure expansion.
Get the Windows Central Newsletter
All the latest news, reviews, and guides for Windows and Xbox diehards.
Zachary Boddy (They / Them) is a Staff Writer for Windows Central, primarily focused on covering the latest news in tech and gaming, the best Xbox and PC games, and the most interesting Windows and Xbox hardware. They have been gaming and writing for most of their life starting with the original Xbox, and started out as a freelancer for Windows Central and its sister sites in 2019. Now a full-fledged Staff Writer, Zachary has expanded from only writing about all things Minecraft to covering practically everything on which Windows Central is an expert, especially when it comes to Microsoft. You can find Zachary on Twitter @BoddyZachary.