As Blizzard ends operations in China, things at NetEase have reportedly turned hostile
Affected users should download and save their game accounts locally.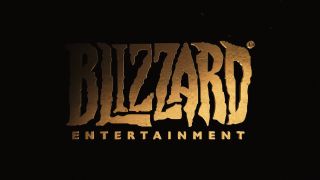 (Image credit: Blizzard Entertainment)
Last year, Blizzard announced an end to its licensing agreement with NetEase, which will result in several Blizzard games being suspended in China on Jan. 23, 2023.
Players in China have already received in-game notices that their World of Warcraft accounts will be suspended.
Affected users can download their game locally, but doing so will immediately lock their account making them unusable "until it's restored in the future."
NetEase has also begun dismantling Blizzard iconography at the studio, mocking the studio in live streams to employees.
---
Last November Blizzard announced that due to an end of a licensing agreement with with NetEase that several Blizzard titles and game services would be suspended in China on January 23, 2023. This includes big games such as World of Warcraft (WoW), Hearthstone, Warcraft 3: Reforged, Overwatch, the StarCraft series, Diablo 3, and Heroes of the Storm.
Things have taken an odd turn, as NetEase corporate HQ reportedly live-streamed the dismantling of Blizzard iconography at the studio, while also mocking the company with internal merchandise.
NetEase also reportedly live streamed the dismantling of the Blizzard axe at NetEase's offices.According to inside sources, many of the company's staff are now being publicly hostile against Blizzard, w even NetEase releasing an article bashing Blizzard. pic.twitter.com/7S6ypjtrHnJanuary 18, 2023
Twitter user @Peterodox also posted a screenshot of an in-game WoW message that centers around the upcoming game's suspension. The message reads: "You can download your game progress (including characters and gear under your World of Warcraft accounts) now so that you may be able to restore it in the future. Saving your game progress locally will lock your account from play regardless of the remaining game time. Please safeguard your Archive as we hope to enable the use of the Archive at a later time."
The message went on to warn that "by downloading your game progress, your account will be immediately locked." This will affect millions of players on various platforms as Blizzard's games have long been some of the best PC games as well as some of the best Xbox games out there.
So it begins.It's funny that here we call this file 'electronic urn', and the process of generating this file 'cremation'.Sadly, players won't be able to gather in the city and wait for that final moment together like last time, b/c this service will go down with the servers. pic.twitter.com/k04HqDfiMFJanuary 18, 2023
According to Blizzard Entertainment's initial announcement, this suspension is due to the fact that the gaming company couldn't reach "a deal to renew the agreements that is consistent with Blizzard's operating principles and commitments to players and employees." It's possible that the games could be restored in the future when a deal is reached between the two parties, but it's hard to say how far away that will be. NetEase CEO also posted a hostile message on LinkedIn some months ago, blaming the fallout on a "jerk" at Activision.
For now, anyone who is affected by these account suspensions should take the time to download their game progress and keep it somewhere secure in the hopes that a new licensing agreement can be put in place and the games can be reinstated.
Get the Windows Central Newsletter
All the latest news, reviews, and guides for Windows and Xbox diehards.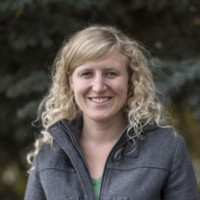 Self-professed gaming geek, Rebecca Spear, is one of Windows Central's gaming editors with a focus on Xbox and PC gaming. When she isn't checking out the latest games on Xbox Game Pass, PC, or Steam Deck; she can be found digital drawing with a Wacom tablet. She's written thousands of game guides, previews, features, and hardware reviews over the last few years. If you need information about anything gaming related, her articles can help you out. She also loves testing game accessories and any new tech on the market.