Call of Duty removes Operator bundles following streamers' comments
Nickmercs' Operator bundle was previously removed over controversial tweets while Timthetatman has requested his be removed in solidarity.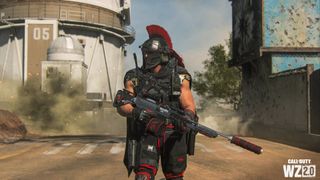 (Image credit: Activision)
Update: Activision has since removed Timothy "Timthetatman" Betar's Operator bundle at his request and issued a statement regarding the removal. This article has been updated to reflect those changes.
What you need to know
Activision releases Operator bundles for Call of Duty titles that players can purchase to appear as different characters in game.
In the past, Call of Duty bundles have included the likes of Rambo, Jon McClane, and Snoop Dogg.
At the end of May, two streamers, Timthetatman and Nickmercs, received their own Operator bundles in a first for the series.
There was controversy surrounding Nickmercs having his own Operator as many in the community felt he had abandoned the game for Apex Legends.
Controversy over Nickmercs' tweets, perceived to be homophobic, led to Call of Duty removing his operator bundle from the store.
Timthetatman originally sidestepped the removal, but then asked Call of Duty in a tweet to remove his operator bundle in solidarity with Nickmercs.
---
Call of Duty is a cash cow franchise for Activision, and a good portion of the revenue earned from the game is generated by the purchase of Operator bundles. These bundles are sharable across Call of Duty: Warzone, Modern Warfare 2, and COD Mobile. Historically, Operator bundles for the franchise have centered around unique character skins and weapon blueprints inspired by the characters and story of the premium Call of Duty title. However, in recent years more and more bundles featured pop culture and classic movie heroes.
More Call of Duty news
- Coming to CoD: Warzone & MW2
- CoD's DMZ mode resets for Season 4
- CoD Endowment Valkyrie Pack support vets
Characters like Rambo and Die Hard's John McClane, King Kong, and even Snoop Dogg have made appearances as Call of Duty operator skins over the last few years. However, crossovers have been a little scarcer during Modern Warfare 2's reign and bundles have mostly focused on the game's core cast of characters so far. That is until May when popular streamers Timthetatman (Timothy Betar) and Nickmercs (Nick Kolcheff) were added to the bundle roster.
At the time of the addition, Nickmercs' operator bundle was a source of contention among the community who saw him as having abandoned Call of Duty as he chose to stream Apex Legends to his 6.7 million Twitch followers, instead. While that controversy did little to sway Activision on the bundle, it was a tweet from Nickmercs himself that finally did the partnership in. In response to a tweet about LGBTQ+ supporters being assaulted outside of a schoolboard meeting by anti-LGBTQ+ protestors Nickmercs replied with a response interpreted by many as implicating LGBTQ+ people as predators who "should leave little children alone."
Due to recent events, we have removed the "NICKMERCS Operator" bundle from the Modern Warfare II and Warzone store. We are focused on celebrating PRIDE with our employees and our community.June 9, 2023
Activision responded swiftly and Nickmercs' operator bundle was removed within 24 hours with all mention of the bundle having been hastily scrubbed from marketing materials, as well. Timthetatman's bundle remained on the store, and his comments regarding Nickmercs' statement were strained, though he was steadfast that they remained friends. Some other Call of Duty streamers, including the likes of DrDisRespect, made public spectacles of uninstalling the game and choosing other titles to play during their streams. Eventually, on the evening of July 10, Timthetatman tweeted in solidarity with Nickmercs and requested that Activision also remove his bundle from the Call of Duty store.
Kolcheff has apologized to the esports caster he initially responded to for the chaos brought on by the controversy and claims that he does not hold anti-LGBTQ+ sentiments. However, he has refused to retract his statement, and continues to thank his supporters among which are extreme anti-LGBTQ+ platforms with a history of doxxing and harassing people.
Activision has since responded to Betar's request and removed the Timthetatman Operator bundle from the Call of Duty store. While players can no longer purchase Nickmercs or Timthetatman bundles those who had bought the bundles before they were removed will still have access to them in both Warzone 2 and Modern Warfare 2.
Our take
When somebody shows you who they are, believe them the first time. Nick Kolcheff (Nickmercs) was among vocal proponents to masking and COVID-19 restrictions for Twitchcon events during the pandemic, and his failure to denounce support from extreme anti-LGBTQ+ platforms speaks volumes about his values. It was a bold move for Call of Duty to remove his operator bundle, especially as the franchise struggles itself to clamp down on toxic language and harrassment frequently used across in-game lobbies.
While it is a bold move, however, it is still just a step. Call of Duty has a long way to go to improve, including the need to make dramatic improvements to the in-game reporting system. There have been far too many times I myself have been berated and harassed in game only to file a report and nothing come of it. The issues are not just in-game, either, as Activision-Blizzard-King have come under legal scrutiny for frat-boy behavior with allegations of sexual assault and harassment.
ABK's legal troubles were severe enough that CEO Bobby Kotick began shopping the publisher around for sale and eventually approached Microsoft who entered into an agreement to purchase ABK for a record setting $68.7 billion. That deal is nearing close despite opposition from regulators in the UK and some kickback from the FTC in the US.
Get the Windows Central Newsletter
All the latest news, reviews, and guides for Windows and Xbox diehards.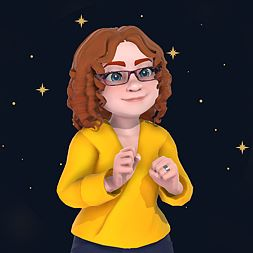 Cole is the resident Call of Duty know-it-all and indie game enthusiast for Windows Central. She's a lifelong artist with two decades of experience in digital painting, and she will happily talk your ear off about budget pen displays.