Everything coming to Call of Duty: Warzone and Modern Warfare 2 in Season 4
This is a big one! New maps, operators, and battle pass content is on the way.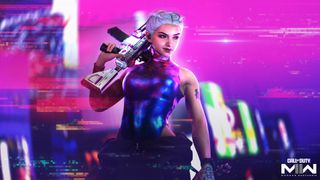 (Image credit: Activision)
It's time for Season 3 of Call of Duty: Modern Warfare 2 and Warzone 2.0 to come to a close and with the passing of a new season comes the dawn of a new era for the popular first-person shooter franchise.
The Season 3 battle pass is not the only thing on the chopping block with this update, though, as it appears that Warzone 2.0 is undergoing a rebrand. The title font has been changed, and "2.0" has officially been dropped from the branding. That's not all players can look forward to, though. Here's what we know so far about Call of Duty's Season 4 content.
Call of Duty: Warzone and MW 2 — Season 4 release date
The season 4 update will go live on June 14 at 9AM PT across all platforms.
While full patch notes will be forthcoming from Infinity Ward and Raven Software prior to the release of Season 4, we do know that the following studios provided support for the changes: Activision Central Design, Activision Localization Dublin, Activision QA, Activision Shanghai, Beenox, Demonware, High Moon Studios, Raven Software, Sledgehammer Games, Team Ricochet, Toys for Bob, and Treyarch. Season 4 was certainly an all-hands-on-deck effort.

The publisher for Call of Duty, is currently undergoing scrutiny as Microsoft attempts to purchase Activision Blizzard King (and all of those aforementioned studios, plus others) for Xbox. The merger was blocked by the UK's CMA and faces lawsuits from the FTC in the US despite being approved by a multitude of other countries.
Call of Duty: Modern Warfare 2 Multiplayer— Season 4 Maps
Modern Warfare 2 is getting an impressive drop of 6 new maps for their content starved multiplayer fans. A seventh map will be released during the midseason update later on, but for now players can look forward to Showdown, Kunstenaar District, Mercado, Penthouse, Mawizeh Marsh, and Ahkdar Village.
Showdown
Old school Call of Duty fans might recognize this map from its heyday during Call of Duty: 4 Modern Warfare or from its current placement as part of the landscape of Al Mazrah in Warzone. Little has changed from how players will remember Showdown except for the addition of some mounting points, so old pros will feel right at home. Showdown will be a core map, so look for it on your standard 6v6 playlists.
Kunstenaar District
Kunstenaar District —pronounced "khun-steh-nawr" and translated to Arts District—is a new location from Vondel, the upcoming Warzone map that we'll cover more later. Kunstenaar District features a row of townhouses, boutiques, a plaza in the center, and a swimmable canal on the left flank.
Kunstenaar District embraces the classic Call of Duty three lane map design with streets lined with art and graffiti. Shadow company trucks litter the roadways and you never know when an enemy player has hopped in one, so watch your step unless you want to become a military grade pancake. Or take one for yourself to get a more strategic position.
Mercado
This subsection of Las Almas has been cleared out for Gunfight and Face Off. This large, covered structure offers multiple levels but you are only allowed to go at it with small squads of duos or trios.
Penthouse
Like Mercado, Penthouse is only coming to Gunfight and Face Off, so this small map is aimed for small squads and features a penthouse situated in the heart of Chicago with a lap pool, outdoor firepit, and a tight angled interior for extreme close quarters scenarios. The Chicago skyline may be magnificent, but don't get caught unaware lest the enemy get a finishing move in on you.
Mawizeh Marshlands
Time for the big boy battlegrounds. Mawizeh Marshlands is a familiar point of interest from Al Mazrah and features the dilapidated remains of the River Diamond Luxury Resort. Suitable for foot traffic and vehicles alike, Mawizeh Marshlands provides plenty of gameplay variety with its murky waters, flooded swimming pool, and littering of construction equipment. The Marshlands will be limited to big team game modes.
Ahkdar Village
Similar to Mawizeh Marshlands the Al Mazrah point of interest Ahkdar Village is being sectioned out for big team game modes. From the railroad to the south to the stepped farms and mountain base to the north, players will recognize that this is the fortified village where Showdown is located.
Vehicles are frequent on the village's streets, so foot traffic is better suited to rooftops—and don't forget your RPG. Look for Ahkdar Village and Mawizeh Marshlands both on Ground War and Invasion.
Vondel Waterfront
Vondel Waterfront is the 7th map to make its way to Modern Warfare 2's multiplayer this season, though its arrival to the playlist rotation will not be until mid-season. More info about this map will be revealed later as its launch becomes imminent.
Call of Duty: Modern Warfare 2 Multiplayer — Season 4 modes
Fans of bigger teams on core maps making the experience feel smaller and more engaging have been enjoying a 10v10 mosh pit playlist. However, 10v10 Mosh pit did leave the Search & Destroy and Prisoner Rescue community out in the cold.
Those looking to increase the intensity of one-life game modes will be able to appreciate the risk in new 12v12 playlists for Search & Destroy and Prison Rescue, but they'll want to mind their manners on the mic when the inevitable 1v7 moment hits. 6v6 mode will remain a part of standard Quick Play playlists, but 12v12 editions will be making their featured debut in Season 4.
Call of Duty: Warzone — Season 4 map reveal
Vondel
Warzone Resurgence is getting its much anticipated and poorly kept secret of a new map, Vondel. Located somewhere between Al Mazrah and Ashika Island, up to 72 players can dive in for Resurgence game modes or 18 operators for DMZ missions. Vondel features a mix of urban streets and canals along with a few larger structures that can be accessed on the inside handout. Verticality is the name of the game here with parkour routes and plenty of secrets giving players a reason to really explore what the new region has to offer.
Players can expect their travels across Vondel to have them exploring 15 different Points of Interest including a medieval Castle, abandoned Zoo, a Greek Revival-styled City Hall, and a soccer Stadium currently set up for a paintball tournament. There are also plenty of alleyway cafes, tightly packed townhouses, and winding canals to provide strategic vantage points.
Vondel's canals will provide the perfect opportunity to test out the new Tactical Amphibious Vehicle (TAV). This slow but versatile four-person vehicle offers jack-of-all-trades versatility at the expense of speed, but it can change the way you navigate the waterways and streets of the newest island from Beenox.
Beenox was previously responsible for the incredibly popular Rebirth Island map from Warzone Classic, so the pressure is on for them to deliver with Vondel. The new map is not limited just to Resurgence and DMZ, however. Traditional Battle Royale will be making its way to Vondel with the mid-season Reloaded content, including a brand-new subterranean Gulag and an Occupation Scan centric public event with some additional [REDACTED] quests that we'll have to wait for extra intel on.
More information about Vondel will be revealed during the Summer Games Fest on June 8.
Resurgence gets an update
Resurgence mode has been fairly cut and dry since its inception into Warzone way back when Rebirth Island launched, but the mode will receive some interesting updates that can shake up gameplay just a bit with Season 4. Two new features being introduced to Resurgence are Dynamic Resurgence Timers and the Vengeance icon.
Dynamic Resurgence Timers will change the pace of gameplay for squads who lose a player due to disconnects (and rage quits) to shorten the time it takes for a squad mate to redeploy depending on how many squad members are connected to the game. Should your disconnected squad mate be lucky enough to rejoin the match the timer will adjust accordingly and return to normal.
The Vengeance Icon is almost exactly what you would think upon hearing that title. A nifty little red and black skull icon will now appear in the direction of the enemy combatant responsible for your most recently untimely demise. There are some limitations to this particular feature, most notably that the icon will only remain visible for the duration of your squad mate's resurgence timer.
Should you crew take out the perpetrator during your time out from the battlefield you'll all be rewarded with 5 seconds getting knocked off the clock for all squad mates currently waiting to redeploy.
The addition of the vengeance icon is meant to assist squads who may not be using communicative devices, allowing squads to have additional situational awareness without requiring a microphone.
While the icon can help you track down someone who knocked a member of your squad, it can be risky to go after them as you will not have any other details like how many of their squad mates are in the area nor their exact location, and it will be entirely up to your skillset as a squad to actually enact revenge.
Call of Duty: Warzone — Limited time mode
Vondel isn't just changing the geographical landscape of Warzone, it's changing the playlists that are available, as well. The map will launch under Lockdown—a quad team objective based mode inspired by Multiplayer's Hardpoint which will task squads with holding down zones instead of just being the last ones standing.
Players will drop in with their custom loadouts right at the start and matches will last around twice as long as a standard Hardpoint multiplayer match. Expect to get in about 4 matches in an hour-long marathon session, with a potty break thrown in if you're quick.
Call of Duty: Warzone — Assault on Vondel Launch Event
A deep-cover agent and a band of heavily cloaked mercenaries are descending on Vondel, and you'll be tasked with fighting back during the Assault on Vondel launch event. Beginning on June 14 and lasting until July 7th you and your squad will need to complete challenges for medals which can be used to unlock personal rewards while also contributing toward a community-wide medal count. Predetermined medal goals will unlock community-wide rewards such as Taxi Boats & Tramways, a Reinforcement Flare Field Upgrade, and the new Tonfa melee weapon which will be unlocked.
Personal Supply Boxes are making their return as part of the Assault on Vondel event, but they've been rebranded as Favorite Supply Box and will feature different contents based on each Operator's personal loadouts. The box is expected to pull the primary and secondary weapons from whichever loadout you have branded as your favorite, along with ammo and an armor plate to help you stick around for a little longer.
While your first custom loadout is deemed your favorite by default, you can choose another custom to set as your favorite by hovering over it in the menu and selecting "Set as Favorite". This will allow that loadout's equipment to show up in your Favorite Supply Box when opened. These boxes are rare, so open them quickly to get your preferred gear before the enemy gets theirs.
Reinforcement Flares are a field upgrade that will be available at Buy Stations in Battle Royale, and offer a high-risk, higher-reward mechanism for changing the tide of a battle. Once purchased at a Buy Station, the Reinforcement Flare can be deployed to signal the return of a random squad mate. Think of it as having a buy station redeployment in your pocket, only you do not get to choose which teammate is revived. A signal flare will launch into the sky upon deployment, however, so stay vigilant as your squad becomes a target for predatory teams looking to take out a team at a disadvantage.
Following Stage 1 of the Assault on Vondel event, should players collect enough tokens to earn it, the map will be updated with a new Taxicab system. These Taxicabs are an autonomous boat that will make its way around the canals of Vondel with set routes, similar to Al Mazrah's ever-looping train. Players will be able to speed up the boats, however, should they need to flee the scene in a hurry.
In Al Mazrah, the sandstorm that has been decimating the map has finally subsided and there is notable damage to the downtown area. Players will find that Al Mazrah City is now the home of several big sand banks, affecting the way players can approach and engage with combatants atop high-rise buildings such as the TV Tower, Embassy, and Highrise. Small structures downtown have been flooded, and there are dunes of sand obstructing roadways including the highway.
Call of Duty: Warzone — DMZ
Call of Duty's DMZ has undergone some big changes the last 3 seasons which have left the mode feeling clunky and laborious to navigate. Thankfully we're seeing the menu system for DMZ get some much-needed adjustments with Season 4 as a centralized hub focused on all communications and operator upgrades is being released. The Forward Operating Base (FOB) will allow players to see their objectives and upgrade progress across all of what DMZ has to offer. The FOB changes are further broken down into four different categories:
Stash: Wallet & Keystash with increased size
Weapons Locker: Insured and contraband armaments and upgrdaes
Bounty Board: Exfil, Bartering recipes, and buy station discounts
Communications Station: Urgent mission access
The FOB will unlock Urgent Missions for players, an all-new type of Faction-requested task. These are typically quick to complete and are a good way to earn reputation and unlock additional story missions. These can all be tracked within the FOB itself and will allow you to unlock additional insured slots, give you access to your out-of-game wallet, as well as access to expanding DMZ elements like your stashes and wallet capacity. The wallet will now allow you to keep cash you extract from DMZ, and you will have the option to redeploy with a pocketful of cash to make some operator missions easier to complete.
While most of DMZ's upcoming changes are [REDACTED] until Season 4 Reloaded, there will be new missions and an entirely new Phalanx faction as well as Signal Intelligence Contract. More information about these changes will be revealed on June 9 during the special Infinity Ward DMZ Community Update. What can be revealed now, however, is the DMZ's new dynamic fog system. Vondel's built upon a series of canals below sea level and it's only natural that the area would be heavily subjected to fog during inclement weather conditions.
Dynamic Fog is a new technology for Call of Duty and will help players feel more ingrained in the world while also providing some unique gameplay challenges. While the weather on Vondel is typically sunny with few clouds there's always the potential for fog to roll in, especially during Resurgence and Battle Royale modes.
DMZ Raid Finale
The final episode of the epic Raid storyline will be coming to a close with Season 4 Reloaded. While most of the information for the Raid finale is still redacted until closer to mid-season, we do know that those who complete the raid will be rewarded with an exclusive operator skin for Farah.
Call of Duty: Warzone & MW2 — New Operators
As with each new Battle Pass there is an onslaught of new Operators and bundles to collect. Season 4 is no different and we'll see five new Operators make their way to the warzone this time around.
Nikto
Nikto is a former FSB deep-cover agent who made his first appearance in Call of Duty in 2019's Modern Warfare reboot. With a black mask covering his disfigured face, Nitko is a secretive leader with nothing to fear and an impressive set of skills to back it all up.
He has been AWOL since October 2022 when he was working with the CIA to hunt Victor Zakhaev in Verdansk, but he will make his appearance again as part of the Season 4 battle pass as he leads a new special forces group in an attempt to take over Vondel.
Io
Io will be launching exclusively to members who have purchased the Blackcell upgrade for their Battle pass. Any further information is yet to be released.
Ana Vega
As a Gold Star child who lost her parents following the early days of the Urzikstan conflict, Ana Vega has chosen to follow in their footsteps in order to reconnect. She's graduated from the United States Military Academy with top honors and has subsequently enlisted in the Army's Combat Medic Specialist Training Program.
She's effectively skilled as both a combatant and a medic, which lead to her fast-tracking to a position with Special Forces unit with the 75th Ranger Regiment. She's one of the first female Ranger combat medics and was later tapped for Task Force Pineapple— a volunteer unit tasked with getting US assets out of Central-West Asia where she was awarded a Combat Medical Badge for saving her allies following an RPG attack.
Players will be able to unlock Ana Vega in an Operator Bundle at the launch of Season 4.
Izanami, "Izzy"
Intel for Izzy has been redacted until a later date. They are expected to release as part of an in-season Operator Bundle.
Butch
Like Io and Izzy, Butch has been redacted until details on an in-season Operator Bundle is released. However, Butch's appearance has also been redacted.
Call of Duty: Warzone and MW2 — New weapons
A new assault rifle and SMG will be joining players' armories while a potential melee weapon could be rewarded for community event participation. A secretive shotgun will be revealed later on for the midseason event.
Tempus Razorback
This bullpup assault rifle with frame vibration control is smooth with minimal recoil and will be available at launch as a battle pass unlock in sector D13.
ISO 45
Also available at launch but in battle pass sector D19 is the ISO 45, an old school SMG previously seen in Modern Warfare (2019). Lightweight and mobile, the ISO 45 is excellent for short and midrange engagements while the higher caliber rounds make it a heavy hitter compared to its counterparts.
Tonfa
We briefly touched on the Tonfa earlier in this article, but this is a potential reward unlock for the Assault on Vondel event. This hard-polymer edgeless melee weapon delivers swift and brutal blunt force trauma to your fellow Operators on the battlefield.
The Tonfa hails from warriors of the Japanese Ryukyu islands who utilized armor and staffs along with the wooden baton styled Tonfa to bluntly take out an enemy. While traditionally Tonfas are defensive weapons, Call of Duty doesn't offer a way to block, so we're just going to use these nifty little things to bludgeon each other with some delightfully brutal finishing moves.
[REDACTED] shotgun
The team's gone out of their way this Seasonal update to tell us all about what's coming while still maintaining an awful lot of redacted information. Just like with the secretive Operators, more info about this shotgun will be revealed during Season 4 Reloaded.
Call of Duty Season 4 Ranked Play
With a new season of content comes a new season of Ranked Play and this one marks the first full season of Warzone's rankings. New rewards await players of Multiplayer and Warzone alike.
Multiplayer Ranked Play rewards
5 Wins: 'Season 04 Competitor' Weapon Sticker
10 Wins: Pro Re-Issue Vaznev-9k Weapon Blueprint
25 Wins: 'Please Rotate' Weapon Charm
50 Wins: 'Lock it Down' Large Weapon Decal
75 Wins: 'MWII Ranked Play Season 04' Loading Screen
100 Wins: 'MWII Season 04 Ranked Veteran' Weapon Camo
Battle Royale Ranked Play rewards
Placement challenges
Finish 'Top 15' 25 Times: 'Cash Out' Large Decal
Finish 'Top 5' 25 Times: Pro Issue Lachman Sub Blueprint
Finish 1st Place: 'Team Wipe' Weapon Charm
Kill and assist challenges
Get 25 Kills or Assists: 'WZ Season 04 Competitor' Sticker
Get 250 Kills or Assists: 'WZ Ranked Play Season 04' Loading Screen
Get 1000 Kills or Assists: 'WZ Season 04 Ranked Veteran' Camo
As always, players can expect to earn additional rewards based on their division placement during the season, and your starting Division for Season 4 will be based on how you finish in Season 3. The #1 player in Season 4 will receive a one of a kind calling card and emblem but their bragging rights will be cut short come Season 5 unless they can retain their title.
---
Get the Windows Central Newsletter
All the latest news, reviews, and guides for Windows and Xbox diehards.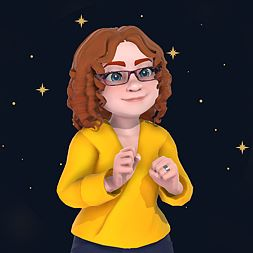 Cole is the resident Call of Duty know-it-all and indie game enthusiast for Windows Central. She's a lifelong artist with two decades of experience in digital painting, and she will happily talk your ear off about budget pen displays.