I got to see four upcoming Xbox Game Pass games — Here are my thoughts
These four ID@Xbox games are all coming to Xbox Game Pass, and they all look amazing.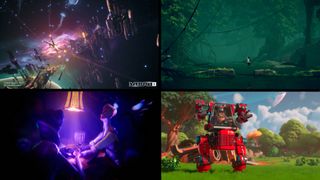 (Image credit: Windows Central)
ID@Xbox is a long-running program at Xbox that partners with thousands of developers and publishers around the world to help them bring their games to Xbox and PC. Many of the greatest indie games of all time were published through or with the assistance of ID@Xbox. I was recently offered an opportunity to preview all-new gameplay footage from four upcoming ID@Xbox games, as well as hear from the developers of each title.
The Last Case of Benedict Fox, Planet of Lana, Lightyear Frontier, and Everspace 2 are all coming to Xbox and PC Game Pass from day one, and count among the most highly anticipated indie games arriving in the 2023 calendar. Here are my thoughts on each title after getting to see them in action; suffice to say, the future of ID@Xbox and Xbox Game Pass in 2023 looks very good, indeed.
Update, Feb. 6, 2023, at 11:40 a.m. CT: An official release date for The Last Case of Benedict Fox on Xbox Series X|S and Windows PCs has been revealed to Windows Central, and the below section has been updated accordingly.
The Last Case of Benedict Fox
The first game I saw is probably the title for which I am most excited. The Last Case of Benedict Fox, developed by Plot Twist Games and published by Rogue Games and ID@Xbox, is a stylish Metroidvania platformer combined with a sinister puzzle mystery. The title is oozing indie charm from every pixel, and has encapsulated my interest from the very first trailer.
During the ID@Xbox preview event, I finally got to see some extended gameplay of The Last Case of Benedict Fox, and I'm now even more interested in what this brooding adventure has in store for players. With exploration, platforming, puzzle, combat, and story-driven elements all playing equal roles, The Last Case of Benedict Fox has every chance to be one of the best Xbox Game Pass titles of 2023.
In the gameplay I saw, I witnessed Benedict Fox and his ominous demon companion explore a variety of vibrant, malevolent environments created from the depths of the subconscious mind. I saw how players will need to methodically explore the meticulously created levels in order to unravel mysteries, discover new clues, and acquire new tools and abilities to access new parts of this stunning world.
I also saw Benedict Fox engage in combat with a variety of unique enemies, showing how this world is just as dangerous as it is intriguing. Neither platforming nor combat elements in The Last Case of Benedict Fox appeared particularly complicated or challenging, but there was enough going on to keep me enraptured by the gameplay I was being shown.
Where The Last Case of Benedict Fox won me over, however, is the execution of the world and the delivery of the story. The voice acting I heard felt great, and I was immediately drawn into the small piece of narrative I witnessed, eager to learn more about what's going on. Self-proclaimed detective Benedict Fox will have to confront trauma, violence, and even the supernatural to find a satisfactory answer to his final case, and I can't wait to learn more about it all.
The Last Case of Benedict Fox is largely set inside an ancient, lavish mansion, where Benedict can return in order to engage with a variety of NPCs. These NPCs aid Benedict in his quest, and can provide him with upgrades, new tools and equipment, and even powerful abilities via tattoos powered by demon ink. I got the feeling that The Last Case of Benedict Fox is much larger and more ambitious than I originally surmised, with a lot of depth to both the world and the development of its main character.
The Last Case of Benedict Fox arrives on Xbox Series X|S and Windows PC, and we finally have a release date! We'll all be able to explore the life of Benedict Fox on April 27, 2023. It's also landing on Xbox and PC Game Pass from day one, which will make it easy for millions of players to dive into it. Now, more than ever, I can't wait to play The Last Case of Benedict Fox. You can view plenty of more screenshots of the game below.
Image 1 of 14
Planet of Lana
Planet of Lana is a 2.5D platformer similar in format to The Last Case of Benedict Fox, but the content of the games couldn't be farther apart. While The Last Case of Benedict Fox puts the power in players' hands to battle its enemies and conquer its world, Planet of Lana puts you in the shoes of someone who feels very small and very powerless in a hostile, yet hauntingly beautiful world.
Following the story of 11-year-old Lana and her faithful companion, a strange cat-like creature, Planet of Lana is about a fateful journey to protect the world. It's a puzzle-platformer that primarily focuses on the value of the adventure and the narrative that binds it together, and it could be an emotional, heart-wrenching experience for those who embark on its "off-Earth odyssey."
I didn't get to see as much of Planet of Lana as I did The Last Case of Benedict Fox, with the showing focusing instead on one solid segment occurring within the lush, green swamp region of the game. I saw how Lana and her companion rely on each other to complement their strengths and weaknesses, with Lana's intelligence, insight, and ability to swim working in tangent with Mui's physical agility, size, and obedience.
I'm intrigued to see what the final experience for Planet of Lana will be, as this is a game that's definitely on my shortlist. It feels great to play a game that isn't trying to constantly push you to move faster and faster every now and then, and Planet of Lana has the potential to be an excellent, beautiful story-driven game if the full game matches that atmosphere I observed in the ID@Xbox preview.
Planet of Lana arrives on Xbox Series X|S, Xbox One, and Windows PCs sometime in Spring 2023. Again, no release date was revealed to me. Of course, like all of these games, Planet of Lana will release day and date into Xbox and PC Game Pass.
Image 1 of 3
Lightyear Frontier
The next game on the ID@Xbox roster for 2023 is a game I've actually covered in the past: Lightyear Frontier. To be frank, I didn't see a whole lot new for this game, and I strongly encourage interested players to go read that previously linked piece for more information. It was great to see that Lightyear Frontier is continuing to march toward release, however, and the game continues to intrigue me with its unique blend of features and mysterious story.
Lightyear Frontier from FRAME BREAK combines elements from many different genres to ultimately become a co-op, farming simulator / exploring-action adventure. It sits players firmly behind the controls of a customizable, upgradeable mech suit and unleashes them in a gorgeous alien world resplendent with life and secrets. There's apparently a full narrative campaign in Lightyear Frontier and endless reasons to replay, and everything I saw during the ID@Xbox preview reaffirmed why the game piqued my interest the first time I saw it last year.
Lightyear Frontier is heading to Xbox Series X|S, Xbox One, and Windows PCs later this year, as well as launching into Xbox and PC Game Pass. Yes, I want release dates for all these games, too, but the ID@Xbox preview was more about giving us a sneak peek than making major announcements. You can see new images of Lightyear Frontier below.
Image 1 of 6
Everspace 2
The final game I saw during the ID@Xbox preview is actually one thousands of players have already enjoyed. Everspace 2 follows the space-faring roguelike as a looter shooter action-RPG, and it genuinely looks stunning. I normally don't play these kinds of games (more accurately, I have never played one), but it's clear that ROCKFISH Games is pouring time and effort to make Everspace 2 as awesome as possible.
A semi-open world sci-fi dogfighting game with dozens of locations, Everspace 2 lets players take up the mantle of spaceship pilot. There are countless ways to customize and upgrade your ship, including practically making your own, a 30-hours single-player campaign, and over 100 hours of endgame content to make Everspace 2 the go-to action-RPG for pilots with a taste for action. It'll also support HOTAS and other flight sim gear, as well as first-and-third-person modes, so Everspace 2 will even appeal to more hardcore flight sim players.
I'm not certain I'll be personally playing Everspace 2, but I have to admit it both looks stunning and is filled with interesting gameplay mechanics and content. After two years in early access, it's no wonder that Everspace 2 seems so fun, with ROCKFISH Games clearly invested in listening to community feedback. I think its players are in for a real treat. It helps that players don't need to play Everspace (unless you're really invested in the story) to enjoy its sequel; Everspace 2 is not only a completely different genre, it's also far larger and more ambitious than its predecessor.
If you're interested in what Everspace 2 has to offer, I have a surprise for you. Everspace 2 officially exits early access and releases on Windows PCs on April 6, 2023. It'll come to Xbox Series X|S consoles later this year, sometime in Summer 2023. Like the other games shown during the event, it's launching into PC Game Pass and will be available through Xbox Game Pass alongside its console launch.
Image 1 of 10
The future of ID@Xbox and Xbox Game Pass
Some of my favorite games of all time have hailed from the wonderful ID@Xbox program, which now consists of over 4,600 creators in over 95 countries. Just in Europe, there are over 1,200 ID@Xbox creators, and the ID@Xbox team is continuing to grow and evolve in regions like the Nordic countries. ID@Xbox also has a special relationship with Xbox Game Pass, with over 125 ID@Xbox titles available through the service right now.
ID@Xbox showcased some of the most highly anticipated games from the program, and I'm grateful to have been given an opportunity to see the gameplay early and collect my thoughts. Out of the four, I'm definitely the most excited for The Last Case of Benedict Fox, which looks right up my alley. I also can't wait to dive into Planet of Lana, and Lightyear Frontier and Everspace 2 both look like they'll make their respective players very happy.
ID@Xbox rarely gets the attention or fanfare of Xbox's larger shows, especially not smaller affairs like this event that only showed four games, but I'm often more excited by ID@Xbox titles than I am about big-budget "AAA" games from major publishers. Indie developers are just so creative and passionate, and ID@Xbox games help the best of the best shine on Xbox. The Last Case of Benedict Fox, Planet of Lana, Lightyear Frontier, and Everspace 2 all represent that best, and I love to see them inch closer to launch.
ID@Xbox and Xbox Game Pass make a wonderful team, and the future for the dynamic duo is a bright one.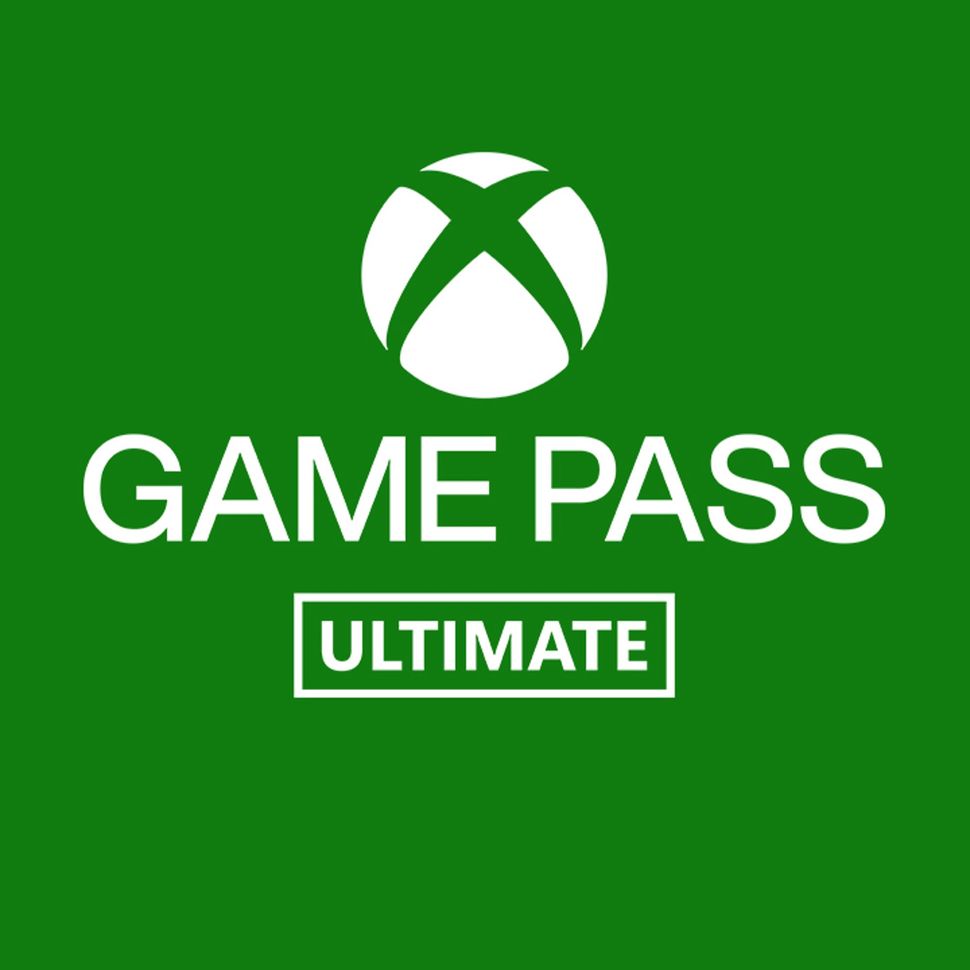 All four of the ID@Xbox games I saw are heading to Xbox Game Pass on day one, making Microsoft's value-driven gaming subscription the best way to play all the latest and greatest Xbox and PC indie titles.
Get the Windows Central Newsletter
All the latest news, reviews, and guides for Windows and Xbox diehards.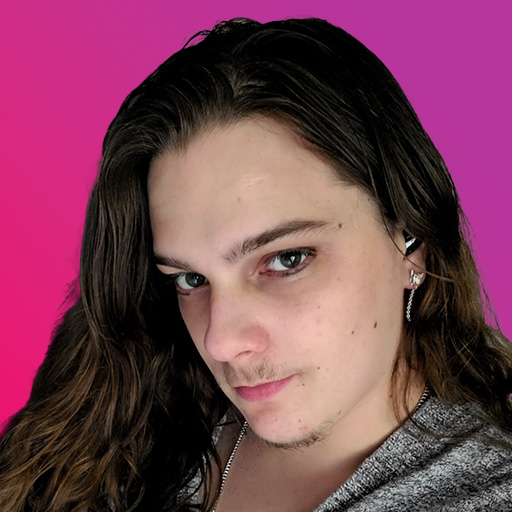 Zachary Boddy (They / Them) is a Staff Writer for Windows Central, primarily focused on covering the latest news in tech and gaming, the best Xbox and PC games, and the most interesting Windows and Xbox hardware. They have been gaming and writing for most of their life starting with the original Xbox, and started out as a freelancer for Windows Central and its sister sites in 2019. Now a full-fledged Staff Writer, Zachary has expanded from only writing about all things Minecraft to covering practically everything on which Windows Central is an expert, especially when it comes to Microsoft. You can find Zachary on Twitter @BoddyZachary.