Meet 10 dinos (yes, dinosaurs) in this wholesome farming simulator that you probably never heard of
An early look at the dinosaurs in this charming indie ranch sim, now on Xbox and PC.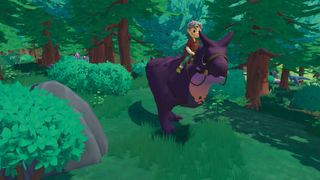 (Image credit: Italic Pig)
Have you ever daydreamed about being whisked away to a wholesome little village where you could work away your days growing crops with a helping hand from an adorable little dinosaur pal? If I didn't before, I certainly do now after learning about Paleo Pines, the cozy farming simulator and town revitalization game developed by Italic Pig and published by Modus Games.
Paleo Pines allows players to create their character and experience the story of Lucky, a parasaurolophus who may very well be the last of her kind. Lucky and the player embark on a quest to a charming little island full of quirky villagers, where you can build your very own dinosaur sanctuary, growing crops and uncovering the mysteries of Paleo Pines along the long way.
The team behind the upcoming adventure RPG and simulator gave Windows Central an early look at a sampling from the larger full roster of dinosaurs that players can befriend in the game. Each of Paleo Pines' dinosaur species has its own preferences for diet, housing needs, and even pack size. It's essential to get to know the likes and needs of each dinosaur type before enlisting their help on the farm.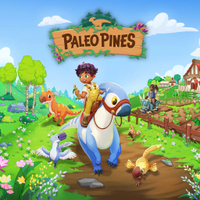 Paleo Pines | $30 on Amazon
Embark on a charming dino-filled adventure in this farming simulator, where you can run your own Dino Sanctuary. Befriend different dinosaurs and train them to help you with tasks as you revitalize the island of Paleo Pines.
Psittacosaurus
Just look at these little guys. How stinking cute are they? These little dinosaurs are excellent at sniffing out fresh vegetables and using their beaks to crack open crunch treats. Distantly related to the Triceratops, these tiny little guys aren't going to be smashing open any rocks, but they are excellent at tracking and love to be part of a group.
Velociraptor
Small and agile, the Velociraptor is another excellent helper to have nearby when you need a hand finding rare resources and materials. They love treats and attention but like to be kept in smaller flocks compared to some of their larger dino cousins.
Styracosaurus
Regarding ceratopsians, your first thought may equate the Styracosaurus with the Triceratops or possibly even a Centrosaurus, with whom the Styracosaurus is a relative. These friendly, slightly smaller dinos may move slower than the Corythosaurus, but you can rely on them to help clear your path of pesky rocks. Their horned snoots are great to boop and helpful in tilling the soil.
Styracosaurus loves juicy treats such as carrots and pears and can often be found in herds roaming the fields of Paleo Pines.
Oviraptor
Keeping with the raptor theme, say hello to the small and social Oviraptor. The little omnivores are most likely to be found in pairs in lush woodlands, where they roam around consuming various foods. Sadly, Oviraptors are too small to use as a steed, but maybe they have another hidden talent you can utilize on the ranch.
Pachycephalosaurus
Friendly and social little bone-heads, the Pachycephalosaurus is an excellent helper to befriend if you're struggling to smash through many boulders. The hardened dome plate that protects the Pachycephalosaurus' skull makes smashing through stones and rocks a breeze for these little guys.
Corythosaurus
A good, speedy steed is a must for exploring the island of Paleo Pines, and the Corythosaurus is one of the fastest dinosaurs players can partner up with. Corythosaurus are notable for their sprinting ability and enjoy a diet of tasty vegetables. Their strong sense of smell is excellent for helping them find their favorite fragrant treats. They're happiest when they're part of a herd.
Therizinosaurus
Don't let the massive claws of the Therizinosaurus scare you away from these large raptors. They're strictly vegetarians. They can typically be found in wooded areas, where their long wingspan and sharp claws are very useful for slashing through obstacles. Therizinosaurus are theropods, making them related to the Carnotaurus and the mighty Tyrannosaurus Rex.
Carnotaurus
It looks so angry but so cute at the same time. Carnotaurus are towering theropods that can be found roaming in faraway locations. They like to keep to themselves and tend to trample gardens. Their arms are too tiny to do much good, but their incredibly powerful jaws and good depth perception (who knew!?) are good for nabbing insects and fruits.
Ouranosaurus
The Ouranosaurus is a striking herbivore with a large sail extending down its back to help keep it as cool as it looks. Big and friendly, the Ouranosaurus is an excellent steed for younger ranchers, but these social creatures are happiest when they're sharing their pen with at least one other large herbivore. Make sure you've got plenty of space on your ranch before bringing one or two of these guys home. These guys are chonky but gentle giants.
Tyrannosaurus Rex
I had to save the best for last. The Tyrannosaurus Rex is the king of dinosaurs, after all. While it is rare to spot one in the wild and even rarer to see one lumbering through town, the T. Rex is a surprisingly excellent steed. They can seem intimidating initially, but once befriended, they are very loyal. Just keep plenty of carnivore food on hand for them.
Just scratching the surface
These dinosaurs and many more will be waiting to meet you in Paleo Pines on September 26. The game will be available for all platforms, including Xbox Series X and Series S consoles, Xbox One, and Steam.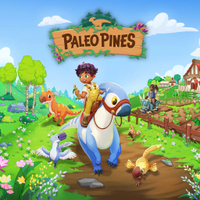 Paleo Pines | $30 on Amazon
Embark on a charming dino-filled adventure in this farming simulator, where you can run your own Dino Sanctuary. Befriend different dinosaurs and train them to help you with tasks as you revitalize the island of Paleo Pines.
Get the Windows Central Newsletter
All the latest news, reviews, and guides for Windows and Xbox diehards.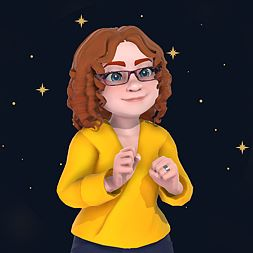 Cole is the resident Call of Duty know-it-all and indie game enthusiast for Windows Central. She's a lifelong artist with two decades of experience in digital painting, and she will happily talk your ear off about budget pen displays.