Here's what the Legion Go looks like next to the top gaming handhelds
A size comparison with Steam Deck, ROG Ally, and Switch OLED.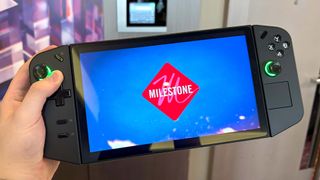 (Image credit: Windows Central)
If you've looked at the specs for the Lenovo Legion Go, then you know that it is a rather large gaming handheld. So much so that it is currently the biggest mainstream handheld, just edging out the Steam Deck. But seeing the cold, hard numbers isn't always the easiest way to visualize the size difference between devices.
So, I've compiled a few images that help illustrate the width and height differences between the top gaming handhelds — specifically the Legion Go, Steam Deck, Asus ROG Ally, and Nintendo Switch OLED.
More Legion Go
- Legion Go vs ROG Ally
- Legion Go vs Steam Deck
- Where to buy Legion Go preorder
- Best Legion Go power banks
- Best Legion Go accessories
The Legion Go is the largest handheld compared to the Steam Deck, ROG Ally, and Switch OLED. It measures 11.8 inches long when the controllers are attached. This makes it slightly longer than the next largest gaming handheld: Valve's chunky Steam Deck, which measures 11.7 inches long.
As we move to the ROG Ally and Switch OLED, size differences become apparent. The Legion Go is 0.8 inches larger than the ROG Ally's 11.02-inch length and over two inches longer than the Switch OLED's significantly smaller 9.53-inch measurement.
In the image above, I've highlighted these size differences by including lines from smaller gaming systems to show where they reach on the Legion Go. Switch OLED is represented with a red line, ROG Ally with a purple line, and Steam Deck with a periwinkle line.
With its much larger screen, increased resolution, faster refresh rate, and innovative controls, the Legion Go is a powerful contender in the handheld gaming space. It's the perfect option for anyone who cares about seeing the best visuals and playing games that rely heavily on navigation via mouse. It's unclear how long battery life will last, but the fact that it supports Super Rapid Charge might help with this.
Swipe to scroll horizontally
| Gaming handheld | Dimensions |
| --- | --- |
| Legion Go | 11.8 x 5.15 x 1.61 inches (299 x 131 x 41mm) |
| Steam Deck | 11.7 x 4.6 x 1.9 inches (298 × 117 × 49mm) |
| ROG Ally | 11.02 x 4.37 x 0.83 inches (280 × 111 × 212 mm) |
| Switch OLED | 9.53 x 4.02 x 0.55 inches ( 242 x 102 x 13.9mm) |
But the Legion Go isn't just longer than the other most popular gaming handhelds on the market. It also stretches higher, reaching 5.15 inches tall. The Steam Deck is the next tallest device, but even then, that's a decent step down to 4.6 inches. Meanwhile, the casing for the ROG Ally is technically smaller than the Steam Deck, but the bumper buttons on top basically reach the same height as Valve's handheld at another 4.6 inches. Lastly, the Switch OLED's baby size of only 4.02 inches tall makes it more than a full inch smaller than the Legion Go.
The only way the Legion Go isn't the biggest is regarding thickness. The real thicc boi award goes to Steam Deck, which measures 1.9 inches deep. Compared to that, the Legion Go is only a little smaller at 1.61 inches. Conversely, ROG Ally is significantly skinnier at 0.83 inches thick, while the Switch OLED comes in at 0.55 inches.
Unsurprisingly, when it comes to weight, the Legion Go is the heaviest at 1.88 pounds, the Steam Deck is second at 1.65 pounds, ROG Ally is third with 1.34 pounds, and that's all followed by the small Switch OLED's weight of 0.93 pounds.
Swipe to scroll horizontally
| Gaming handheld | Weight w/ controllers |
| --- | --- |
| Legion Go | 1.88 pounds (854 grams) |
| Steam Deck | 1.65 pounds (748.4 grams) |
| ROG Ally | 1.34 pounds (607.8 grams) |
| Switch OLED | 0.93 pounds (421.8 grams) |
Now, dimensions and weight alone don't determine how comfortable a device is to hold. The shape of the grips, if they have any (I'm looking at you, Switch OLED), combined with how well the internal components are balanced, will also determine how much strain a gaming handheld puts on your hands. For instance, the ROG Ally is well-balanced and offers good grips, which help make it feel really light. However, the much smaller Switch OLED doesn't have grips, and this causes my hands to cramp up when I play Nintendo's device for long stretches. Since the Legion Go isn't out yet, verifying how it feels against the others is hard.
Now that's a big boi
Why you can trust Windows Central Our expert reviewers spend hours testing and comparing products and services so you can choose the best for you. Find out more about how we test.
Lenovo's Legion Go is a beefy gaming handheld larger than the Steam Deck, ROG Ally, and Switch OLED in almost every way. Only Valve's handheld beats it when it comes to thickness. But these larger dimensions aren't surprising given the Legion Go's cold-hard specs.
Its 8.8-inch IPS touchscreen display is larger than any of the other handhelds, so it makes sense that the rest of the casing would need to be more significant to match it. There also needs to be space for the processor, fans, and other internal components. At any rate, that large screen with its QHD 2560 x 1600, 16:10 resolution, and ability to reach a 144Hz refresh rate is ideal for gaming, but the larger size of the casing is the price to pay.
Get the Windows Central Newsletter
All the latest news, reviews, and guides for Windows and Xbox diehards.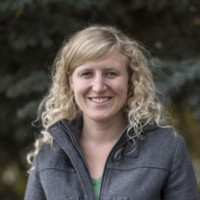 Self-professed gaming geek, Rebecca Spear, is one of Windows Central's gaming editors with a focus on Xbox and PC gaming. When she isn't checking out the latest games on Xbox Game Pass, PC, or Steam Deck; she can be found digital drawing with a Wacom tablet. She's written thousands of game guides, previews, features, and hardware reviews over the last few years. If you need information about anything gaming related, her articles can help you out. She also loves testing game accessories and any new tech on the market.
thank you! this would've made the comparison with the Asus more complete. you did a great job comparing all of them. I wish I had the Lenovo in hand. But I do own the Switch, the Steam Deck and Asus ROG Ally which is why I realized size matters.

https://i.imgur.com/RbsFfC4.jpg

Reply