Best Legion Go power banks 2023: Charge and play with a battery pack
Provide power for the Legion Go so you can keep playing.
The Lenovo Legion Go is one of the most powerful gaming handhelds we've seen so far, with its gorgeous 8.8-inch IPS touchscreen that supports up to 144Hz and the AMD Ryzen Z1 Extreme processor. But these impressive features also mean that the Legion Go quickly runs out of battery life. That's why it's a good idea to have a battery pack to charge the device while on trips or on the go.
Much like the ROG Ally, you will need to use a battery pack that delivers 65W or higher in order to recharge the Legion Go while it is being used. To make things easier for you, I've taken the time to round up the very best Legion Go power banks for you to look at.
Anker is known as the best power bank manufacturer on the market, so it's no surprise that our number one pick for the Legion Go is the Anker 747 Power Bank. It offers 87W max output with a high 25,600mAH capacity to keep the Legion Go juiced up as you play. There are two USB-C ports and two USB-A ports. Plus, it comes with its own wall charger to more easily charge itself back up after use.
Regarding the Legion Go, it's a good idea to get a battery pack with a higher wattage, and the 100W Baseus Blade is perfect for that. It offers a 20,000mAh capacity in a very slim form factor. It features a convenient screen to let you know the battery pack's current remaining battery level, charging power, and charging/recharging time.
With its built-in USB-C and Lightning cables, the Veger Power Bank makes it so you don't have to keep track of these wired connections. The high 130W output is perfect for the Legion Go, and since it has a 25,000mAh capacity, it can last for multiple charges. Plus, a small screen near the USB-A and USB-C ports lets you quickly know how much juice is left in the power bank.
Sikon Portable Laptop Power Bank
This is a perfect all-rounder or survival power bank well-suited to charging the Legion Go. Output-wise, there's a USB-A port, a USB-C port, and even a 100W AC outlet, so you can plug in the Legion Go charging adapter. Since there's also an LED flashlight, it provides additional usefulness in the dark when traveling. Just make sure to keep the back end clear while in use, so the internal fan can keep this device cool.
Baseus Power Bank 65W 20,000mAh
This power bank is one of the best value options providing a decent charge for the Legion Go. There is one 65W USB-C port as well as two 30W USB-A ports. Meanwhile, the battery has a 20,000mAh capacity, which should supply multiple charges to the gaming handheld. It's also one of the only reliable battery packs at this wattage to come in a color other than black.
This 100W USB-C PD port and USB-A 15W port allow this high-capacity 30,000mAh power bank to really be useful to the Legion Go. Rectangular and relatively compact, it's easy to travel with and is better priced than other options at this capacity and wattage. You can easily track how much battery is left with the four LED power indicators indicating when the device has roughly 25%, 50%, 75%, or 100% battery life.
Provide power and keep playing Legion Go
Why you can trust Windows Central Our expert reviewers spend hours testing and comparing products and services so you can choose the best for you. Find out more about how we test.
As you can see from my Legion Go review, Lenovo's gaming handheld is one of the most powerful on-the-go PC gaming devices to be released thus far. This is partly thanks to the impressive AMD Ryzen Z1 Extreme processor that it utilizes combined with the gorgeous and large 8.8-inch IPS touchscreen, which provides up to a 144Hz refresh rate. But these same features make it so that the handheld runs out of battery life faster and also makes it to the device requires a higher-wattage power bank to recharge while you play. That's why you need to get the best Legion Go accessories that fit the device's needs.
More Legion Go
- Legion Go vs ROG Ally
- Legion Go vs Steam Deck
- Where to buy Legion Go preorder
- Legion Go hands-on preview
- What is the Legion Go?
In addition to being a commanding device in the handheld gaming space, Lenovo has also worked to provide innovative new features to this system. This includes having removable controllers (similar to what we've seen on the Nintendo Switch). Plus, the right controller features a trackpad (like the Steam Deck) a mouse wheel, right and left click buttons, and an FPS switch that allows people to use this controller more like a mouse when detached. This should make the Legion Go more useful when players interact with specific menus or mouse-centric in-game mechanics like aiming or moving the camera.
The Legion Go conveniently comes with its own carrying case and a base for the right controller's FPS mode, so you don't have to purchase these things separately. Really, one of the most essential accessories for taking the Legion Go along on trips is a reliable battery pack with enough wattage to juice the device back up while you play.
Get the Windows Central Newsletter
All the latest news, reviews, and guides for Windows and Xbox diehards.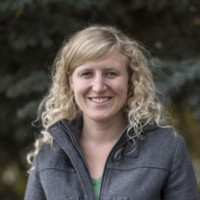 Self-professed gaming geek, Rebecca Spear, is one of Windows Central's gaming editors with a focus on Xbox and PC gaming. When she isn't checking out the latest games on Xbox Game Pass, PC, or Steam Deck; she can be found digital drawing with a Wacom tablet. She's written thousands of game guides, previews, features, and hardware reviews over the last few years. If you need information about anything gaming related, her articles can help you out. She also loves testing game accessories and any new tech on the market.