Legion Go vs Steam Deck: Which gaming handheld is best?
One is far superior to the other.
Although it's significantly more expensive, it can work with any PC gaming service right out of the box. It also features an impressive 8.8-inch display and is more potent than the Steam Deck. With a choice of either a 512GB SSD or a 1TB SSD, there's the option for more storage than what the Steam Deck provides.
For
Better performance
Detachable controllers
Trackpad and Mouse wheel
Large 8.8-inch QHD touchscreen
Super Rapid Charge
144Hz refresh rate
Against
More expensive
Potentially awkward back button placement
Battery life might not be good
Although it's only suited to work with specific optimized games on Steam Deck, this handheld is significantly less expensive, and the software is less complicated. The only way to get it to work with other game services is to hack it. It might not be as flashy or versatile, but it gets Steam Deck-verified gaming right.
For
Less expensive
Simple software
Decent refresh rate (LCD 60Hz, OLED 90Hz)
Reliable playing experience with compatible games
Against
Lower resolution display
Only works well with Steam Deck optimized games out of the box
The Steam Deck became very popular after its release in early 2022. However, since then, more PC gaming handhelds have come to the market, providing additional features and capabilities. One of the most significant competitors in this space is the Lenovo Legion Go. Both are decent for gaming, but one has a more affordable approach while the other offers a more premium experience. I'll go over the differences between the two devices and then will end by saying which is the best gaming handheld of the two.
Legion Go vs Steam Deck: Specs
Swipe to scroll horizontally
| Header Cell - Column 0 | Legion Go | Steam Deck LCD | Steam Deck OLED |
| --- | --- | --- |
| Price | $699 | $749 | $399 | $529 | $649 | (OLED - $549 | $649) |
| Release date | Nov. 1, 2023 | Feb. 25, 2022 | (OLED - Nov. 6, 2023) |
| Processor | Up to AMD Ryzen Z1 Extreme w/ RDNA Graphics | Semi-custom AMD APU code-name "Aerith" (TSMC 7nm) |
| Storage | 512GB | 1TB SSD | 64GB eMMC | 256GB NVMe SSD | 512GB NVME SSD | (OLED - 512GB NVMe SSD | 1TB NVMe SSD) |
| Memory | 16GB 7500Mhz LPDDR5X on board | 16 GB LPDDR5 @ 5500 MT/s over 4x 32-bit memory channels = 88GB/s total bandwidth |
| OS | Windows 11 Home | Steam OS 3.0 |
| Display | 8.8-inch QHD (2560 x 1600) 16:10 IPS touchscreen, 500nits, 97% DCI-P3 | 7-inch (1280 x 800) 16:10 IPS touchscreen, 400nits | (OLED - 7.4-inch HDR OLED, 1280 x 800 up to 1,000 nits) |
| Refresh rate | 144Hz | 60Hz | (OLED - 90Hz) |
| Ports | 2x USB-C 4.0 ports (DisplayPort and PD), 3.5mm headphone jack, and microSD card slot | 1x USB-C port, 1x headphone jack, 1x microSD card slot |
| Trackpads | ✓ (one) | ✓ |
| Haptics | ✓ | ✓ |
| Dimensions | 8.27 x 5.15 x 0.79 inches (210mm x 131mm x 20mm) | 11.73 x 4.6 x 1.93 inches (298 x 117 x 49 mm) |
| Weight | 1.88 lbs (854 grams) | 1.47 lbs (669 grams) |
| Battery life | Unknown | 83 mins - 7 hours | (OLED 3 - 12 hours) |
There, you have the Legion Go, Steam Deck, and Steam Deck OLED specs to compare. But now it's time to get into the meat of the discussion by explaining what these differences mean for you as a gaming handheld owner.
Legion Go vs Steam Deck: Price
More handheld gaming
- Best ROG Ally battery packs
- Best ROG Ally microSD cards
- Best ROG Ally games and optimization
- Is Baldur's Gate 3 on Steam Deck?
- What games can Steam Deck run?
- How to play FIFA 23 on Steam Deck
There are three tiers for the original Steam Deck LCD — a 64GB version for $399, a 256GB version for $529, and a 512GB version for $649. Valve also recently released the Steam Deck OLED which has a much better screen and longer battery life. the 512GBSSD version is $549 while the 1TB SSD version has a $649 price point. If you want to learn more about the differences between the two Steam Decks, check out our Steam Deck LCD vs Steam Deck OLED comparison.
Meanwhile, the Legion Go has a higher starting price than any of Valve's base handhelds, with its 512GB version selling for $699 and its 1TB version costing $749.
Regarding getting your hands on either device, the Legion Go is available in more locations as it can be purchased from Best Buy and the Lenovo website. Meanwhile, Steam Decks are only sold via Valve's website, so you're at the mercy of this company alone for deals and sales.
PRICE WINNER: Considering that the most expensive Steam Deck LCD is cheaper than the least expensive tier Legion Go, it's safe to say that Valve's handheld is more affordable. Of course, there's also the newer Steam Deck OLED if you are willing to spend a little more. So if your wallet is more of a concern, it might be best to go with Steam Deck unless you find what it offers to be too limiting or you find a good Legion Go sale going on somewhere.
Legion Go vs Steam Deck: Performance
Regarding internal components, the Legion Go is a far superior device compared to the Steam Deck. The Legion Go utilizes an AMD Ryzen Z1 Extreme processor with a Zen 4 CPU, eight cores, 16 threads, and an RDNA 4 GPU. Meanwhile, the Steam Deck's semi-custom AMD APU code name, "Aerith," isn't as powerful, with only a Zen 2 CPU, four cores, eight threads, and an RDNA 2 GPU.
As you can see in my Legion Go review, this device offers some very impressive features and capabilities. It's worth noting that the Legion Go's AMD Ryzen Z1 Extreme is also employed within its ASUS ROG Ally gaming handheld competitor, and so both devices had similar results in my benchmark testing. If you'd like, you can read more about that in my Legion Go vs ROG Ally comparison. There is a tendency for more graphically intensive or demanding games to get somewhat choppy on the Legion Go, which is likely something to do with the lack of VRR (Variable Refresh Rate).
As far as Steam Deck goes, our own Miles Dompier stated in his Steam Deck review, "I tested nearly 30 games and was consistently surprised by what this handheld gaming device could deliver in terms of visual fidelity and performance." So, as long as you are playing games that specifically have been optimized to work well with Steam Deck, you can enjoy this system. Just remember that out of the box it's only designed to play Steam games that specifically have been optimized for Steam Deck, so the types of games you can access are more limited.
PERFORMANCE WINNER: The Legion Go has beefier hardware, allowing it to run more intensive games while providing higher-resolution visuals. So if you want the most powerful gaming experience out there, then Legion Go is the way to, well...go. Meanwhile, the Steam Deck is far more limited as it's only intended to play Steam games and offers lower performance capabilities.
Legion Go vs Steam Deck: Display
With its large 8.8-inch IPS display, the Legion Go offers one of the largest screens of any PC gaming handheld released thus far. Moreover, it has a stunningly high QHD resolution of 2560 x 1600p that provides far more crisp detail than the Steam Deck's paltry 1280 x 800p, which can sometimes display imagery in a rather muddy fashion.
But the comparison doesn't end there. Steam Deck offers a respectable refresh rate of up to 90Hz and a brightness of up to 400 nits. However, the Legion Go once more outshines it (literally) with a refresh rate of up to 144Hz and a brightness of up to 500 nits. From all of this, it's evident that games will look much better on the Legion Go.
DISPLAY WINNER: It's very clear that the Legion Go's display far surpasses the Steam Deck's due to its much higher resolution and refresh rate. Additionally, it produces more vibrant imagery and contrast than the Steam Deck so you're games look a whole lot better on Lenovo's device.
Legion Go vs Steam Deck: Buttons and joysticks
The Steam Deck's control layout is pretty straightforward overall, but it offers a couple of useful trackpads below either joystick. This gives users more control over the cursor when in-game menus and more minute precision in certain games like first-person shooters (FPS). While the grips are better than what's offered on a Nintendo Switch Joycon, the Steam Deck's poor balance and heavy weight make the handheld feel bulky.
I often need a table or my stomach to support my arms while playing Steam Deck. Otherwise, my hands get uncomfortable quickly.
On the other hand, the Legion Go's TrueStrike controllers are somewhat experimental in nature due to several features we're not used to seeing on controllers. They have small-ish A, B, X, and Y buttons like the Steam Deck and a trackpad on the right side only. Both controllers are detachable, like the Nintendo Switch. However, the right controller also features a mouse wheel, a right and left click button, and a switch on the bottom that turns on FPS mode so players can use the right controller more like a mouse when sliding it around on a surface. An included controller base can hold the right controller with magnets and keep it more stable.
Regarding grip comfort, the Steam Deck is somewhat bulky to hold and is also heavier than the Steam Deck. However, since the TrueStrike controllers can be removed and the Legion Go has a kickstand, you can still play games without wrist strain in tabletop mode.
CONTROLS WINNER: Overall, the Steam Deck is the winner thanks to its familiar layout and more comfortable holding experience. However, the Legion Go has some really innovative control options and the ability to play in tabletop mode with controllers detached does offer a way to play without having to hold the heavy device.
Legion Go vs Steam Deck: Compatible games & Operating system
The Steam Deck is a gaming handheld with a specific intended purpose — it plays Steam Deck games optimized for SteamOS. As it is, games marked as Steam Deck verified on Steam run very smoothly on Valve's gaming handheld. But not every game on Steam will be playable. Some will say "Steam Deck compatible," but might still have issues. For instance, last year, I played Batman: Arkham City on my Steam Deck, which is marked as compatible but frequently froze and shut down.
These limitations have led several people to hack the Steam Deck. We can show you how to install Windows 11 on Steam Deck if you are interested. However, this might be something that not everyone is comfortable doing. Additionally, the Steam Deck OS makes it possible to adjust game settings relatively easily and is intuitive to navigate.
Meanwhile, the Legion Go comes with Windows 11 installed out of the box so that you can access any game on Steam (not just verified games), Epic Games, Battle.net, Xbox Game Pass, and more. After spending time with Legion Go's Legion Space software, I can say that its somewhat clunky and needs some polish. However, it does provide settings options like changing fan speed, adjusting resolution, csutomizing RGB, mapping button, and more so you can get the device playing just the way you want.
SOFTWARE WINNER: While the Steam Deck features a more straightforward proprietary operating system and software that makes it easier to work with, the Legion Go provides more freedom out of the box since it uses Windows 11. This gaming handheld can be used with just about any game distribution retailer or cloud service, whereas the Steam Deck must be hacked for this to be possible. However, Legion Space software could really use a few updates to provide more settings options and conveniences.
Legion Go vs Steam Deck: Battery life
The same applies here, as I said in our Legion Go vs ROG Ally comparison. One of the most significant areas in which the Legion Go suffers is its battery life. Regarding mobile devices like phones and gaming handhelds, screens tend to be one of the biggest draws for power, making the battery run out faster. In my testing, it tended to run for about two hours on average but was able to reach around five hours when on lowest settings.
Lenovo somewhat makes up for this battery life problem with a very cool feature, Super Rapid Charge. According to Lenovo, this makes it so the Legion Go can charge back up to 70% battery life in just 30 minutes. Of course, if the battery is running out super fast, it won't matter, and we'll just have to play the system while it's plugged in.
But that's where the kickstand proves especially useful. Players can detach the controllers, pull out the kickstand, plug in the Legion Go, and play comfortably for a long time without having to worry about battery life. Of course, another option would be to connect the Legion Go or Steam Deck to a compatible dock to give them juice while you play on a monitor or TV.
We've run our own tests on the Steam Deck's battery. On average, the device lasts between two and six hours, depending on settings and how demanding the game is. Now, this is better than the Legion Go, and it's longer than many other gaming handhelds on the market. However, that's still not the ideal battery life we'd like to see.
The Steam Deck does not have a kickstand, but it can also be connected to a dock and played on a monitor or TV. I usually do this when I'm playing Baldur's Gate 3 because I know I'll want to spend several hours in each gaming session.
BATTERY LIFE WINNER: The Steam Deck has slightly better battery life than the Legion Go. The Steam Deck can last for up to around six hours, depending on settings, which already isn't the best, but it's better than many other gaming handhelds out there today.
Legion Go vs Steam Deck: Accessories
Right in the box, Steam Deck comes with a hard shell carrying case so you don't have to purchase one separately. Valve also sells an official dock for playing on TV or monitor if that's something that you want. Outside of that, there are several third-party Steam Deck accessories available including rubber covers, thumb grips, docks, screen protectors, and much more. This plethora of peripherals is partially due to the fact that the Steam Deck has been out for a while, so companies have had more time to produce things for it.
Lenovo also includes a carrying case with your Legion Go purchase, so you don't need to buy one separately. The base for the controller when it's in FPS mode is also included. There are fewer third-party accessories for the Legion Go but as time passes more are likely to come out.
Even then, you might be able to use third-party Steam Deck accessories or even the best ROG Ally accessories with the Legion Go, such as docks that provide the right amount of wattage or carrying bags that are big enough for the gaming handheld's dimensions.
ACCESSORIES WINNER: Both the Steam Deck and Legion Go come with a carrying case, but since the Steam Deck has been out longer, there are far more third-party accessories. This makes it easier to customize the Steam Deck or purchase decently-priced gear for it.
Legion Go vs Steam Deck: Which should I buy?
Unless you want to stick with games on Steam or save money for a gaming handheld, it's in your best interest as a PC gamer to get the Legion Go. Since Windows 11 is its operating system, you can play games on various services, including Steam, Epic Games, Xbox Games Pass, and more. It's just a tiny gaming laptop with detachable controllers. In comparison, the Steam Deck's proprietary OS makes it so that the device can only play games on Steam, and even then, that's only for games that are Steam Deck compatible, so your options are far more limited.
Moreover, the Legion Go's more powerful processor and 8.8-inch IPS 2560 x 1600 touchscreen are far superior to the Steam Deck's processor and 7-inch IPS 1280 x 800 touchscreen. Anyone who enjoys competitive play will also appreciate the Legion Go's ability to provide a 144Hz refresh rate, whereas the Steam Deck LCD only does 60Hz with the Steam Deck OLED being able to reach 90Hz.
With its beautiful 8.8-inch touchscreen display and powerful AMD Ryzen Z1 Extreme processor, the Legion Go offers a better visual and performance-based playing experience. The trackpad, mouse wheel, and left and right click buttons should also make navigating games or the web more accessible.
Anyone who strictly plays Steam games and wants to save money will be happy with the Steam Deck. It doesn't have the best processor or screen, but the software is simple to work with and works exceptionally well with Steam Deck-verified games.
Get the Windows Central Newsletter
All the latest news, reviews, and guides for Windows and Xbox diehards.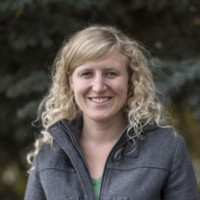 Self-professed gaming geek, Rebecca Spear, is one of Windows Central's gaming editors with a focus on Xbox and PC gaming. When she isn't checking out the latest games on Xbox Game Pass, PC, or Steam Deck; she can be found digital drawing with a Wacom tablet. She's written thousands of game guides, previews, features, and hardware reviews over the last few years. If you need information about anything gaming related, her articles can help you out. She also loves testing game accessories and any new tech on the market.