Do all Steam Windows PC games run on the Steam Deck?
Want to know exactly what the Steam Deck runs? We got you.
(Image credit: Rebecca Spear / Windows Central)
Do all Steam games run on the Steam Deck?
The short answer is yes. Technically speaking, the Steam Deck has the potential to run any Steam game you have in your library, but whether all games will run well, is another question. Valve has a list of games that have been optimized for use on the Steam Deck – listed as Steam Deck-verified games. For the more nuanced, detailed answer, read below.
What is the Steam Deck?
The Steam Deck is Valve's first handheld gaming system that allows PC players to take their Steam library on the go with them. Giving PC players a similar experience to that of a console.
With an impressive list of specs, the Steam Deck comes fitted with a seven-inch touchscreen display and features a standard built-in controller layout with a twist – it also comes with two touchpads, meant to imitate the feel of a mouse. It also runs a custom version of Steam OS that is based on Linux, and powered by AMD APU, which means that the Steam Deck is a pretty powerful system, for its size.
Now, we know that Linux is not the most popular operating system, with many preferring Microsoft Windows over it but don't let that discourage you from Valve's latest system. Valve has been very open with the fact that they want players to get the most out of their Steam Deck, allowing them to customize the device however they should see fit. Whether that be installing Windows on the system, downloading some of your favorite emulators, or even changing the boot-up screen.
Steam Deck Verified, vs. Unverified
As we touched upon above, all of your Steam library will be available as soon as you boot up your Steam Deck. As you load your Steam library you will notice that there are various categories in which are available to you – one of which is Great on Deck. This signifies the games that are Steam Deck "Verified." This will display any and all games in your current library that have been optimized for the Steam Deck. These are all the games that will run with no issues whatsoever. Just press play, and that's it!
However, it can become a little more complicated when a game hasn't been optimized. The Steam Deck has a system, which easily allows players to see what games have been optimized, just from a quick glance. Optimized games will have a green tick in the bottom right on the game image, games with an orange circle with an exclamation mark in them are classed as playable, but have some issues i.e., the text being small, or requiring the touchpad for certain settings. Games that are classed as incompatible with the Steam Deck simply have a circle with a line through the middle.
Now, having this symbol doesn't necessarily mean you won't be able to play it on your Steam Deck, it just means you may have to fiddle around with the game's settings, and/or controls to get it to work. For example, the game Clicker Heroes (don't judge me) states that it is unplayable on the Steam Deck purely because you must use either touch controls or touch pads, but it is easily playable in both ways.
How to customise your controller layout on Steam Deck
For some Unverified games, you may need to adjust your controller layout. Customizing your controller layout on the Steam Deck is simple but vital to getting the best experience out of the portable PC. Some default control schemes may not work with the controller layout, other games may not have a traditional controller scheme at all (think games in your Steam library with no controller support).
Simply press the Steam button (located on the bottom left of your device) when you have a game currently opened, head down to Controller settings, then select Controller settings again at the bottom of the page. Now, there are a few options for what you can do next; you can select Edit Layout to completely remap everything you feel needs changing, for your own personal preference (don't forget to save it).
Or, for an easier option, you can simply click on your current layout, which will bring up a whole lot of templates, or even community-made layouts. Nine times out of ten, there will be a community layout that is set up perfectly to how you want it, which saves you a hell of a lot of time!
Can you get Xbox Games Pass on Steam Deck?
Yes, you can! You can do this in two different ways, it's all about deciding which way is best for you. The easiest way is through simply setting up Xbox Cloud Gaming through Microsoft Edge – something Microsoft and Valve have worked to get set up on the Steam Deck. Although this method requires you to stream the games to your Steam Deck through your internet connection, so it can be a little hit and miss.
The second, and arguably better way, is through actually downloading Windows 11 onto your Steam Deck, replacing Valve's Linux (we would recommend installing it onto one of the best SD cards for Steam Deck so that it doesn't fully replace the Steam OS).
The act of downloading Windows 11 onto your Steam Deck isn't a difficult one, it's just a lot more finicky than the above method, but it means you will gain access to the full Xbox Games Pass library running directly from your Steam Deck.
What are the best Steam Deck compatible games right now?
Since the Steam Decks release Valve has been hard at work testing and making as many games as possible compatible with the Steam Deck. With just a small number verified at launch, at this moment in time, there are now over 8000 compatible games. Here is a short list of some of the best games for Steam Deck:
Apex Legends
Phasmophobia
Sea of Thieves
Resident Evil 4
Vampire Survivors
Stardew Valley
Elden Ring
Hades
The Witcher 3: Wild Hunt
Horizon Zero Dawn
Slay the Spire
No Man's Sky
Valheim
Dead Cells
Cult of the Lamb
Marvel's Spider-Man Remastered
Marvel's Midnight Suns
RimWorld
Middle-earth: Shadow of War
The above are just a select few of the games available to you on the Steam Deck, and with the number of verified games growing every day, soon it will be hard to decide between playing on a PC or on the Steam Deck.
Now you know just what the Steam Deck is capable of, tell us, do you own one? Are you looking to pick one up? What are your favorite games to play on it?
Get the Windows Central Newsletter
All the latest news, reviews, and guides for Windows and Xbox diehards.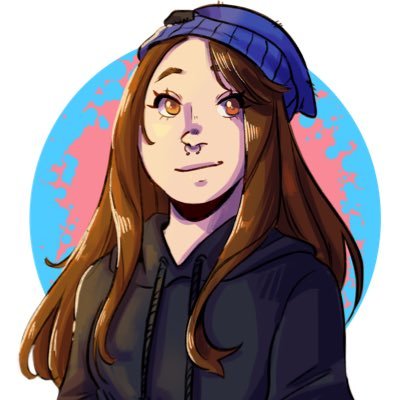 Chelly is a part-time writer. She loves all things gaming, building LEGO and spending an inappropriate amount of money on silly things she can't afford. Some of her favourite games are Monster Hunter, Borderlands and Pokemon. When she's not writing, she's probably adding another game to her ever-growing backlog.