Xbox Game Pass and Cloud Gaming on Steam Deck: Is it any good?
A somewhat official solution for Xbox Game Pass on Steam Deck.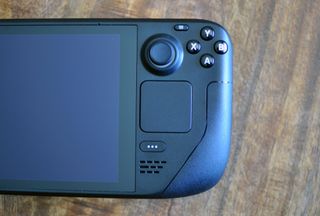 (Image credit: Windows Central/Miles Dompier)
Xbox Game Pass is officially on the Steam Deck! Well, kind of. I've spent the last few days testing Microsoft's game streaming service on Steam Deck. Here's what you need to know about the magic of Xbox Cloud Gaming on Valve's shiny new handheld, and whether the current experience delivers the portable Xbox fantasy.
Setting up Xbox Cloud Gaming (Beta) on Steam Deck
Before I dive into my overall impressions of Xbox Cloud Gaming on Steam Deck, the fairly involved setup process is worth mentioning. During the Steam Deck review period, Xbox Cloud Gaming technically functioned through the Chrome browser in desktop mode. Unfortunately, the integrated gamepad for the handheld device wasn't recognized, and this meant you'd have to connect an external controller or mouse and keyboard to play Xbox Game Pass games in the browser. Given the portable nature of this device, that wasn't the most convenient scenario.
Recently, Microsoft partnered with Valve to bring a beta version of Microsoft Edge and ultimately Xbox Cloud Gaming to the Steam Deck. This client allows simple access to the browser version of Xbox Cloud Gaming directly from your Steam Deck library. Unfortunately, there are some serious steps you'll need to take to get this makeshift app functioning properly.
I won't be diving into the step-by-step process for getting Xbox Cloud Gaming running on the Steam Deck. For folks interested in trying this beta for themselves, here's a link to the official setup instructions. If you have a USB-C hub and are willing to connect a mouse, keyboard, and USB drive to your Steam Deck, the setup isn't overly complicated and should take less than 30 minutes. However, if you were hoping for a quick and easy install, be prepared to put in a little leg work to get this running.
How does Xbox Cloud Gaming on Steam Deck perform?
After jumping through some hoops to get Xbox Cloud Gaming set up on the Steam Deck, I'm happy to report that the experience is mainly streamlined and responsive. The Xbox Cloud Gaming (Beta) client appears in your Steam Library under the Non-Steam category. Opening it takes you straight to the browser-based version of Microsoft's game streaming service. If you're an Xbox Game Pass Ultimate subscriber, simply sign into your Microsoft account, and you'll be all ready to start streaming Xbox games.
As the name and entire setup process suggest, this is very much a beta. The client itself is finicky, and occasionally certain titles on Xbox Cloud Gaming won't open without a restart. However, when the client functions as intended, it's undeniably impressive. Navigating the game hub with the Steam Deck gamepad feels fantastic, and getting in and out of games is generally quite speedy.
Now it's time for the two most important questions — first, how do games look and feel with Xbox Cloud Gaming on Steam Deck? Titles like Halo Infinite and Forza Horizon absolutely shine from a visual standpoint. Resolution and fidelity, especially on the Steam Deck's 7-inch display, are consistently impressive, and I rarely noticed any extreme artifacting. Obviously, there are some noticeable downgrades when directly compared to native gameplay from the Xbox Series X|S, but as a convenient standalone experience, you likely won't notice a huge difference.
What about the dreaded input latency that typically comes with game streaming? In this respect, I was far less impressed with Xbox Cloud Streaming on Steam Deck. With simplistic side-scrolling platformers like Infernax, the input delay I experienced felt relatively minor and manageable. However, when trying to get in some intense rounds of Halo Infinite's multiplayer, the delay became dramatically more noticeable. After a few minutes of playing, my brain eventually acclimated to the latency, but this tangible input delay absolutely impacted my overall gameplay experience in a negative way.
In previous tests with mobile devices, I've had superior latency streaming via the Xbox Game Pass app while connected to a dual-band router with 1 gig down. By contrast, my latest efforts to stream Xbox Game Pass titles on my Surface Duo 2 via 5G haven't provided consistent results and, in some cases, has been markedly worse than my initial testing on the Steam Deck. When it comes to my experiments with Valve's handheld, I was roughly 3 feet away from a dual-band wireless router, which for my space, is the best-case scenario.
Is Xbox Cloud Gaming worth trying on Steam Deck?
Xbox Cloud Gaming continues to improve each day, and we've already witnessed enormous upgrades to visual quality and latency, but as it stands, there are a host of problems with the beta version on Steam Deck. When compared to playing a game natively, we simply aren't close enough to delivering an experience that's good enough for all types of games. Sea of Thieves running natively on the Steam Deck is infinitely more enjoyable than the browser-based streaming alternative.
On the plus side, with titles like Halo Infinite and the Master Chief Collection, this serves as a convenient means of accessing specific Xbox titles that aren't supported on the Steam Deck due to anti-cheat client compatibility issues. It's also an excellent way to circumvent the Steam Deck's storage restrictions.
The fundamental tech of Xbox Cloud Gaming is genuinely remarkable, and I'm hopeful that with a proprietary app for Steam Deck, many of the issues we're currently seeing with this beta client will be resolved. We have a ways to go before cloud gaming serves as a proper solution for most players, but if you have a Steam Deck and want an overwhelmingly convenient way to access Xbox Game Pass's library of hundreds of games, Xbox Cloud Streaming is still worth giving a shot.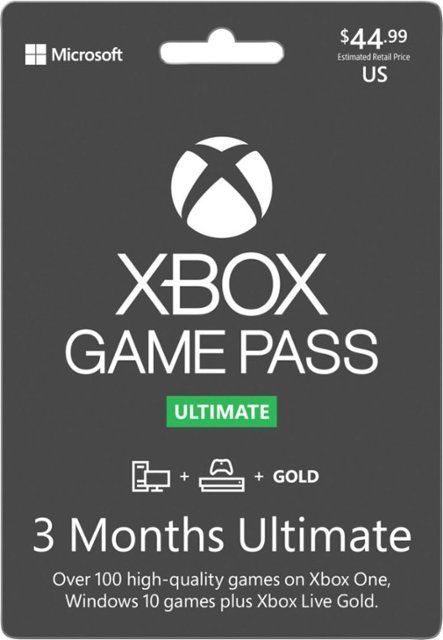 The best deal in gaming
Hundreds of great games for one low monthly price

With an ever-growing catalogue of impressive first- and third-party tiles as well as access to Xbox Cloud Gaming, Xbox Game Pass is a hard deal to ignore if you play on Xbox and PC. If you haven't tried the service so far, there's never been a better time.
Get the Windows Central Newsletter
All the latest news, reviews, and guides for Windows and Xbox diehards.
Miles Dompier is a Freelance Video Producer for Windows Central, focusing on video content for Windows Central Gaming. In addition to writing or producing news, reviews, and gaming guides, Miles delivers fun, community-focused videos for the Windows Central Gaming YouTube channel. Miles also hosts Xbox Chaturdays every Saturday, which serves as the Windows Central Gaming weekly podcast.