How to play FIFA 23 on Steam Deck: SteamOS and Windows options
FIFA 23 hits Game Pass Ultimate, but what about Steam Deck?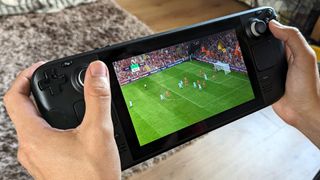 (Image credit: Ben Wilson | Windows Central)
Running FIFA 23 on Steam Deck should be as simple as booting the game from your library, but unfortunately, it's not. The confusion isn't related to performance issues or the capability of Valve's hardware but to an incompatibility with EA anticheat and the Linux-based SteamOS.
It's an unfortunate caveat that budding football fans might not have noticed, so if you're here to troubleshoot or you're planning a trip with Valve's handheld with the intention of a portable kickabout, here's how to add FIFA 23 alongside the list of my best games for Steam Deck.
Can I play FIFA 23 on Steam Deck?
Not natively with the Linux-based SteamOS bundled with your Steam Deck, no. EA relies on its anti-cheat system for FIFA 23, which is incompatible with your Steam Deck's operating system, and the game will refuse to launch. However, depending on the availability of other devices in your surroundings, you're not entirely out of options.
---
How to play FIFA 23 on Steam Deck
As with other games not explicitly designed for Steam Deck and its native operating system, there are methods for getting around the incompatibility. If you own a gaming desktop PC, laptop, or even an Xbox console, your options for playing FIFA 23 on your Steam Deck increase slightly. Otherwise, dual booting your Steam Deck into Windows 11 offers a more flexible solution for travelers, so let me break down your options.
FIFA 23 on Steam Deck: Installing Windows
Installing Windows on Steam Deck is generally the most straightforward, foolproof way to get around the limitations of Valve's handheld and its reliance on its Linux-based operating system. Following our step-by-step guide, you can install Windows 11 on the internal SSD (replacing Steam OS) and launch FIFA 23 with EA anticheat intact.
Dual booting into Windows directly from a micro SD card is possible, but FIFA 23 relies on secure boot with Windows 11, which isn't available with the 'Windows To Go' feature used in this method via Rufus. Alternatively, you could use a portable installation of Windows 10 using the same process.
Driver support is generally more stable for Windows 11. Still, not everyone will be willing to completely wipe SteamOS from their Steam Deck's internal storage and replace it with Windows 11, so a previous-gen option of dual-booting into Windows 10 is still viable. To play FIFA 23 on Steam Deck, formatting the internal storage with Windows is your best bet for native gameplay and online multiplayer matches.
FIFA 23 on Steam Deck: Stream from your Xbox
You can play FIFA 23 on your Steam Deck via Xbox Remote Play if you own a modern Xbox console like the Series X or Series S. No official Remote Play app is available for SteamOS, but that doesn't mean you can't use a handy third-party, open-source alternative called Greenlight until Microsoft makes one themselves. It just takes a few simple steps to get started:
Turn on your Xbox and head to the Settings app.
On the left-side menu, navigate down to Devices & connections.
Select Remote features and check Enable remote features.
If this is the first time you've enabled Xbox Remote Play, your console will quickly check the stability of your network to see if it's strong enough to maintain a reliable connection. Next, you'll need to download and install the Greenlight app on your Steam Deck:
Hit the left-side STEAM button to open the quick menu.
Navigate down the list to highlight and select Power.
On the power menu, navigate to and select Switch to Desktop.
Open your web browser and visit the Greenlight download page.
Download the latest .AppImage to a convenient place like your Desktop.
Right-click Greenlight, select Properties, and check 'Is executable.'
In Greenlight, select Start Stream on your chosen Xbox console.
Tap the top-left app icon and select Full Screen from the menu.
When you want to quit, tap the screen and click Disconnect.
If you would rather launch Greenlight from Steam Deck in the standard gaming mode, you can try AppImageLauncher via GitHub, which allows .AppImage files to be added as a non-Steam game. Follow the instructions provided by the developers, and you'll be able to access Xbox Remote Play without first booting into Desktop mode.
FIFA 23 on Steam Deck: Stream from your PC
If you're playing your Steam Deck within the same network as your gaming PC, you can take advantage of Steam Remote Play instead. It works like Xbox Remote Play but with more flexible options to tweak. You can optimize remote gameplay by adjusting advanced host settings on your desktop PC to match the resolution of its streaming client, in this case, the Steam Deck, to cap everything at 800p and push the GPU into working on other luxuries like anti-aliasing.
Enabling Remote Play on your Steam Deck only takes a few short steps:
Press the STEAM button and navigate to Remote Play.
Make sure that Enable Remote Play is checked.
Navigate to FIFA 23 in your library and select the drop-down arrow.
Select the PC on your network which has FIFA 23 installed and play!
---
Will Valve ever support FIFA 23 on Steam Deck?
It's not impossible that Valve could find a way to make FIFA 23 run natively on SteamOS if they can come to an agreement with third-party game developers regarding anti-cheat technology. This type of protective software is the most significant roadblock for some popular multiplayer games from running on its handheld. For now, we'll have to stick with the workarounds.
Check out my expanded guide on how to install other non-Steam games on Steam Deck, and keep growing your library beyond Valve's official store. For now, installing Windows 11 onto the internal SSD is your best bet for playing FIFA 23 on Steam Deck, with complete support for online multiplayer.
Get the Windows Central Newsletter
All the latest news, reviews, and guides for Windows and Xbox diehards.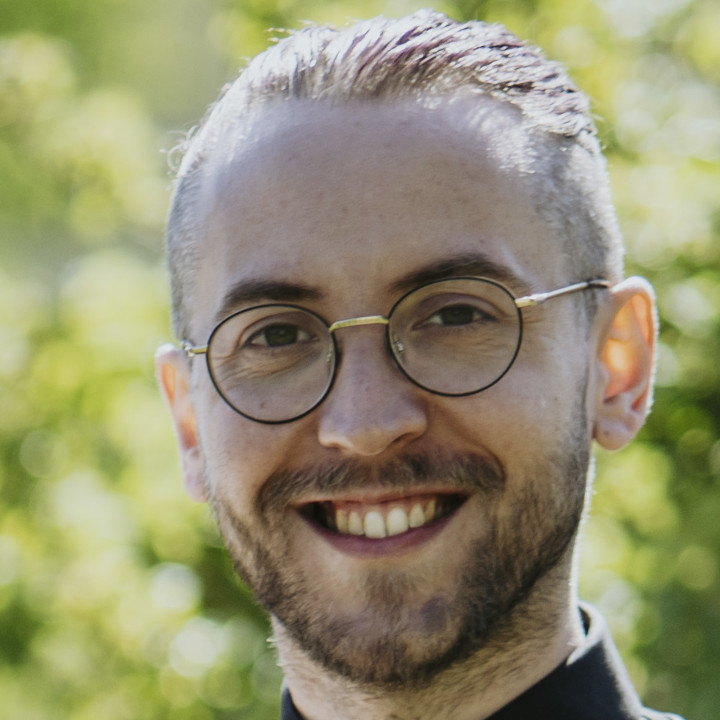 Ben is the channel editor for all things tech-related at Windows Central. That includes PCs, the components inside, and any accessory you can connect to a Windows desktop or Xbox console. Not restricted to one platform, he also has a keen interest in Valve's Steam Deck handheld and the Linux-based operating system inside. Fueling this career with coffee since 2021, you can usually find him behind one screen or another. Find him on Mastodon @trzomb@mastodon.online to ask questions or share opinions.