Minecraft Legends is misunderstood, and doesn't deserve this hate
Minecraft Legends isn't perfect, but why is it so maligned?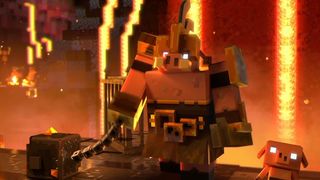 (Image credit: Windows Central)
I know this article won't get a lot of attention from readers. After all, Minecraft Legends itself struggled to garner much anticipation from gamers in the lead-up to launch, and many gamers have seemingly already given up on the title less than a week post-release. A combination of poor marketing, a failure to set expectations, and a lot of misunderstanding from potential gamers is actively harming Minecraft Legends' chance at success, but it doesn't deserve hate.
I stand by every word I wrote in my Minecraft Legends review, when I concluded that Minecraft Legends is an approachable, fun, casual blend of two opposing genres that can offer countless hours of fun to players of all ages and skill levels. There is room for Minecraft Legends to improve, and I certainly hope it does (similar to vanilla Minecraft and Minecraft Dungeons), but there's a great core experience here. So what's going on?
Not action and not strategy, but a little bit of both
Minecraft Legends is described as an "action-strategy" game, with Mojang Studios and Blackbird Interactive aiming to mash two opposing genres into one cohesive experience. I believe the studios largely succeeded in executing their vision, but I admit that a poor marketing campaign meant that even I had little to no idea what Minecraft Legends actually was; despite my position in the industry, I was in the same boat as the masses of gamers I saw online expressing their confusion over Minecraft Legends. Unfortunately, this is symptomatic of larger challenges that Xbox as a whole is facing.
It wasn't until Windows Central's Jez Corden got an eyes-on preview during Gamescom 2022 that I began to understand. Even then, I had to go hands-on with Minecraft Legends in San Francisco before it really clicked — Minecraft Legends isn't an action-RPG, and it's not a real-time strategy. It's a little bit of both (a little more strategy than action), with an overarching focus to make the game as approachable as possible to different audiences. It was never meant to be as in-depth as full-blown real-time strategy games, as that genre is famously difficult for newcomers to break into thanks to the complexity of countless overlapping systems and mechanics common in its games.
Minecraft Legends is a casual strategy game, an introduction to the genre that's approachable to young players, Minecraft fans, and informal gamers, while appeasing strategy fans that want to play with friends and family not invested in the genre. It pares back a lot of elements of strategy games to work great on a controller and to translate well to every conceivable platform. It's meant to be easy to pick up and learn. Mojang Studios didn't nail every aspect of this experience, but it made most of the right decisions to achieve this goal.
The latest Minecraft spin-off differentiates itself further from the strategy genre by placing players into the midst of the action, instead of making you an impersonal, omnipotent cursor separated from the events you're directing. This is the action side of Minecraft Legends. You're the Hero, a physical presence in the Overworld that commands your allies personally, which ties into Minecraft's long-lasting philosophy that players are a part of the world and make their own story. Minecraft Legends features the most extensive campaign of any Minecraft game, yet, but it still leaves it to the players to role-play as they wish. You're given the blueprint, but it's up to you how you follow it and what the journey means to you.
If you're not a fan of strategy games, Minecraft Legends isn't likely to change your mind. If you simply find strategy games to be intimidating, Minecraft Legends is the most approachable in the genre. If you love Minecraft and want to experience it in new ways, Minecraft Legends captures the magic of the Minecraft universe. Expectations are important, however, and they weren't set properly by Mojang Studios and Xbox ahead of release, nor were expectations met by players and critics who didn't know what Minecraft Legends is supposed to be. Hence, a largely mixed reception reflected by a score of 72 on Metacritic.
Much room for improvement, but far removed from "disaster"
I've read many Minecraft Legends reviews, and I've seen a wide variety of opinions from gamers on both Twitter and Reddit regarding the unique action-strategy title. There are absolutely legitimate complaints, with some pointing out the ways in which Mojang Studios and Blackbird Interactive could've done better. Minecraft Legends' PvP mode needs a bevy of quality-of-life improvements to better balance it, AI pathfinding is generally not great, and the action half of Minecraft Legends feels woefully unimportant in the latter half of the campaign.
I have seen reports of bugs affecting players during their time in Minecraft Legends, which is obviously never great to see. I personally didn't encounter many issues while playing Minecraft Legends, especially not anything I'd categorize as "major," but it's undeniable that some players are encountering more serious bugs that do need to be fixed. I feel for those players — Minecraft Legends felt very polished and performant to me and other members of the Windows Central team during our review period (on Xbox Series X and Windows PC via the Microsoft Store), but that doesn't mean everyone will have the same experience.
It's undeniable that Minecraft Legends isn't perfect, nor did it earn a perfect score in my review — There is a lot of room for improvement. I hope to see Minecraft Legends work on these improvements; fortunately, the team has already communicated its intent to address some of this reasonable community feedback. We also know Minecraft Legends will enjoy extensive post-launch support with new content (including free monthly challenges), which will undoubtedly arrive alongside bug fixes, improvements, and more. Personally, I'd like to see new buildings, mobs, and upgrades come to Minecraft Legends' campaign in the future.
Additionally, I've seen lots of complaints that Minecraft Legends features "microtransactions" via the Minecraft Marketplace, but I feel these concerns are disingenuous. None of the optional, additional content will ever affect the campaign or multiplayer sides of the game, and instead will allow players to support the game and partnered, third-party creators by purchasing optional, additional content. Right now, that basically means cosmetic skins, but could eventually expand to include new in-game experiences, challenges, and adventures separate from the free updates Mojang Studios will release for Minecraft Legends.
Most of the most egregious complaints I've seen levied against Minecraft Legends seem to stem from a fundamental misunderstanding of what the game is, however. Those who wanted it to be a real-time strategy in the same vein as Age of Empires, or those who wanted it to be a full RPG with the campaign experience that accompanies that badge, or even those who somehow expected Minecraft Legends to be both of these at the exact time. All these players are understandably frustrated with Minecraft Legends because it's not meeting the expectations the game was never aiming for in the first place.
Minecraft Legends can be so fun, if you give it a chance
Minecraft Legends doesn't take itself too seriously, and neither should the players investing their time and money into it. This is a casual, hybrid action-strategy game that's meant to offer straightforward, easy fun for those that want a strategy experience that doesn't require intense concentration and dozens of hours of hard work. It's accessible and approachable to all kinds of players, and that means it's inherently not "hardcore."
Minecraft Legends has plenty of content, and there's more on the way. The campaign is playable entirely solo and with up to three friends in online co-op; if you're finding the campaign to take less than 15-20 hours to complete, especially in co-op, please raise the difficulty. The default "Fabled" difficulty is not meant to be particularly challenging, and having additional players makes it a breeze. Higher difficulties give you larger maps, more Piglin bases, more difficult combat, and more.
The PvP multiplayer mode is pure, chaotic fun, especially if you're playing with friends. Lost Legends and Myths will bring unique challenges and content to Minecraft Legends after launch even after you've played the campaign and had your fun in multiplayer. There's so much about Minecraft Legends that's great, even though the game is certainly not perfect. I had so much fun playing it, and it's keeping a spot on my Xbox because of it. If you're on the fence, read my Minecraft Legends review; I'm proud of it, and went into great detail on my thoughts (good and bad) on this much-maligned title.
It's already clear that the chance for Minecraft Legends to dominate its release window as a massive hit has passed. Poor marketing attempts from Mojang Studios and Xbox, a sweeping failure to properly set expectations for what the game is, and a mediocre reception from players and critics alike due to these unreasonable expectations have set Minecraft Legends back, and it's not clear that even exceptional post-launch support can ever completely undo that damage. Still, I won't stop fighting for this game to be given the chance to shine that it deserves as one of the best Xbox games of the year so far. Minecraft Legends may be misunderstood, but it deserves love far more than it has earned hate.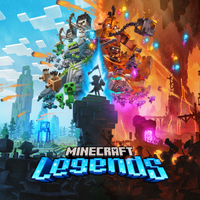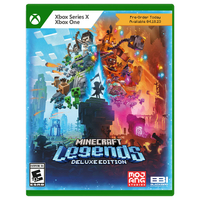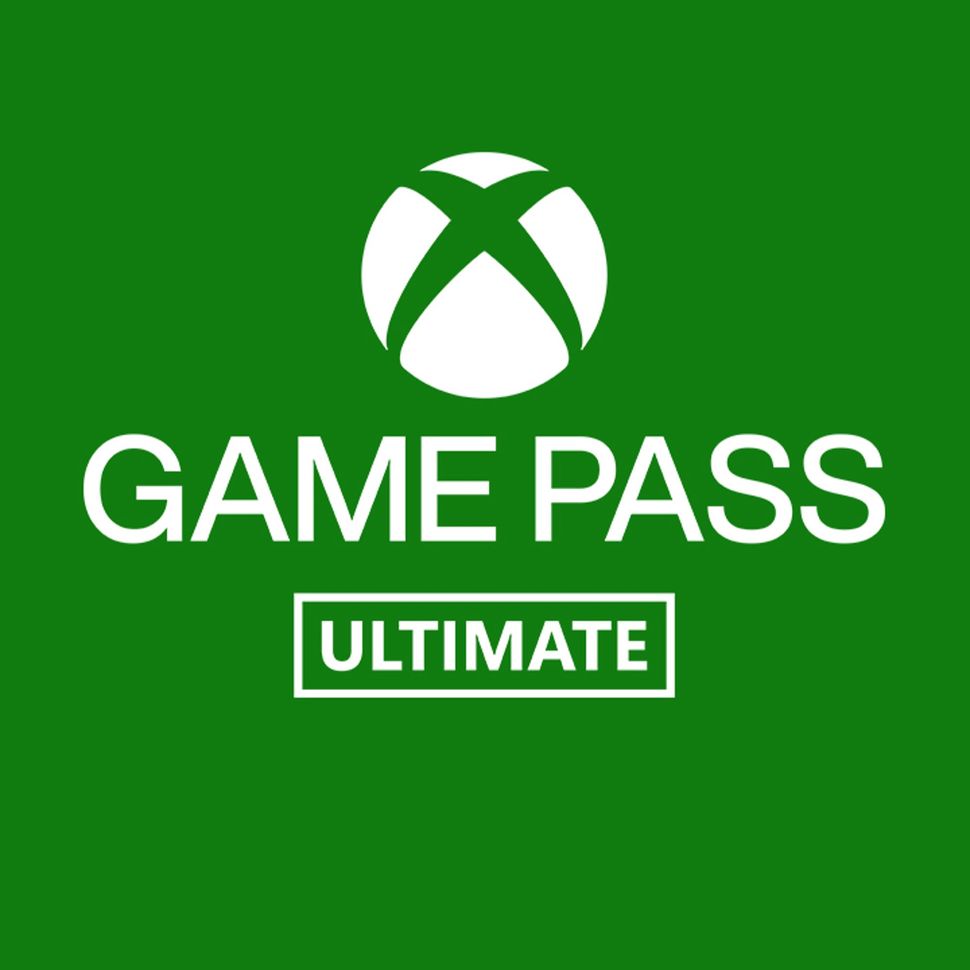 As a first-party Xbox Game Studios game, Minecraft Legends is available in every tier of Xbox Game Pass Ultimate, including on Xbox consoles, Windows PCs, and Xbox Cloud Gaming. Play it to your heart's content, and enjoy a sweet discount if you wish to buy it.
Get the Windows Central Newsletter
All the latest news, reviews, and guides for Windows and Xbox diehards.
Zachary Boddy (They / Them) is a Staff Writer for Windows Central, primarily focused on covering the latest news in tech and gaming, the best Xbox and PC games, and the most interesting Windows and Xbox hardware. They have been gaming and writing for most of their life starting with the original Xbox, and started out as a freelancer for Windows Central and its sister sites in 2019. Now a full-fledged Staff Writer, Zachary has expanded from only writing about all things Minecraft to covering practically everything on which Windows Central is an expert, especially when it comes to Microsoft. You can find Zachary on Twitter @BoddyZachary.