Mortal Kombat 1 hands-on preview: Beyond the gore
Mortal Kombat 1: This gore smorgasbord hides some critical refinements.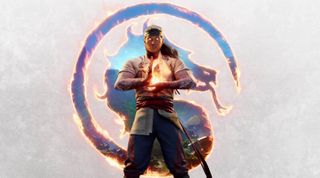 (Image credit: WB Games)
Mortal Kombat 1 shows immense promise as a reset for the franchise. On its fourth outing in the iconic, brutal fighting game since the series' last refresh with 2011's Mortal Kombat, Netherrealm Studios is promising a comfortable—but by no means complacent—entry that's going back to basics while pushing the series forward in equally impactful measures.
I had the opportunity to go hands-on with Mortal Kombat 1 at Summer Game Fest's Play Days last week. The demo, which I played for about forty minutes, included four playable characters, three Kameo fighters, and two stages. Please note that my impressions are based on an early demo build of the game presented by NRS and WB that may not be reflected in the final version of the game when it launches in September.
Mortal Kombat 1: Hands-off
Before getting to the game itself, two developers from NRS sat my preview group down to present a brief overview of what's possible with Mortal Kombat 1's new mechanics and fighting systems. We saw gameplay for the four characters playable in the demo: Sub Zero, Kitana, Kenshi, and the newly-christened Fire God, Liu Kang alongside three Kameo characters: Jax Briggs, Sonya Blade, and Kano.
The developers walked us through some high-level gameplay and showed off Kameos, combos, special moves, supers, and—of course—fatalities for the four playable characters before showing off a montage of other kast members' fatalities and super moves. The presentation doubled down on MK's latest spotlight in Geoff Keighley's Summer Games Fest Kickoff event, which revealed the full extent of the new Kameo system, which promises to add more flexibility to what players will be able to accomplish in-game.
The demo may have been a carefully curated selection of what to expect from the upcoming reboot, but the attention to detail in this gleefully gory montage was impressive regardless.
Mortal Kombat 1: Hands-on
After the presentation, we were let loose on the demo to try out the game for ourselves. The only playable modes available in the demo were the standard Versus mode and the Tower mode, which functions as MK's Arcade Mode. After a breezy run through the Tower on the normal difficulty as Kitana with Sonya to assist me, I felt like I had my sea legs and challenged another journalist to a few rounds.
Netherrealm are old pros at this point. Even a Mortal Kombat or Injustice game that competitive players tend not to favor (like MK 11) is still great fun to play casually. There's a unique satisfaction to crunching your opponent's bones as you combo them into a bloody pulp with NRS' distinct, staccato combat. That joy becomes even greater when your opponent's right next to you; fighting games always have been and always will be best played with a rival at your side to groan at an impressive string of attacks or talk trash after a close game. MK feels especially well poised to cash in on that sensation too, with showy super moves and gloriously gory fatalities, there's a sense of joyful humiliation that comes from a skull-crushing finisher that elicits a driving urge to win the runback.
While I'm not the most NRS-inclined fighting game player, I could still feel a slight difference from Mortal Kombat 11. In MK 1, hits and animations feel slightly smoother. There's a more distinct flow to the combat that makes pulling off combos feel easier, but still rewarding all the same. It feels like it's been tweaked in just the right way to accommodate Mortal Kombat 1's biggest addition: the Kameo system.
That new mechanic was undoubtedly the highlight of both the hands-off and hands-on sections of the demo. It works like a variation of the assist systems from other popular fighters like Dragon Ball FighterZ or the Marvel Vs. Capcom series. Depending on which direction you press when you pull in the Kameo, they'll perform a different attack, lending additional depth and an extra layer of strategy to each assist pick. Not only will they help you out during a match on command, but they can also contribute to the already brutal cinematic moves like Fatalities and super moves. Cinematic contributions aside, these new assists add some very satisfying tools that elevate MK to a new speed and dynamism. If you're about to cap off a combo, you can call in a Kameo to either extend the string of attacks and loop your opponent back into your clutches. Maybe you're in the corner facing some serious pressure; a well-timed Kameo might reset the flow of the match or even turn the tides of the match.
Even across just three separate Kameo fighters, it's easy to tell that this addition is going to be massive for the Mortal Kombat franchise. While none of the developers were willing to comment on future Kameo additions, leaks surrounding MK 1 point to some deeply exciting guest characters, like Omni Man from Invincible.
Mortal Konclusion
Mortal Kombat 1 delivers glorious gore with comedic aplomb, but that's all but a given at this point. Netherrealm Studio's palpable interest in pushing the series forward is what really makes this game so exciting. The addition of the Kameo fighters makes this narrative reboot one worth looking forward to, not only for fans of the franchise but for anyone basking in the glory of the current generation's fantastic slate of fighting games. I can't wait for a chance to play more, and I'm just as excited to see what else Netherrealm has in store for this game.
Mortal Kombat 1 is targeting September 19, 2023, launching on Xbox Series X|S, Windows PC, and PlayStation 5.
Get the Windows Central Newsletter
All the latest news, reviews, and guides for Windows and Xbox diehards.