Mortal Kombat 1: Characters, gameplay trailers, launch date, everything we know
A new era of Mortal Kombat will soon be upon us.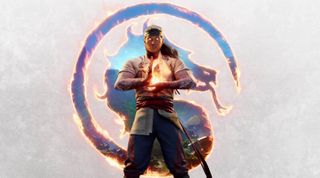 (Image credit: WB Games)
Mortal Kombat is a fighting game franchise originally created by Ed Boon and John Tobias back in 1992, that is still going strong to this day thanks to NetherRealm Studios and Warner Bros. Games. It is a brutal franchise where, unlike most other fighting games where you had to simply beat your opponent into submission, you can choose to murder them in the goriest and most over-the-top manner possible.
The series has lain dormant since the release of Mortal Kombat 11: Aftermath in 2020 and now it will rise again with a new entry titled Mortal Kombat 1. This game is a full-on reboot of the Mortal Kombat franchise that will feature an epic cinematic story mode, a roster of fan-favorite characters reimaged for the new era, and new gameplay mechanics to enhance the series' iconic and violent combat system.
Here is everything you need to know about Mortal Kombat 1.
Mortal Kombat 1: What is it?
While no gameplay footage has been shown as of yet, we can assume that Mortal Kombat 1 will be a traditional 1v1 fighting game like its predecessors. The goal of a Mortal Kombat game is to defeat your opponent using a variety of attacks, special moves, and combo strings. Once your enemy is defeated, the announcer will command you to "FINISH HIM" and from there, you're given a choice — show your opponent mercy by knocking them out or execute them by using a lethal finishing move called a Fatality.
The specifics of Mortal Kombat 1's premise are vague as of now but we do know that the story is set after the events of Mortal Kombat 11. In that game, one of the series heroes', Liu Kang, ascended to godhood and stopped the villainess Kronika from rewriting the universe in her image. After defeating her, Liu Kang (now known as "Fire God Liu Kang") set out to undo the damage Kronika has done by creating a new Mortal Kombat Universe that is both familiar, yet brand new at the same time.
Mortal Kombat 1: What will the gameplay be like?
What we do know of Mortal Kombat 1's gameplay is that it will feature an overhauled fighting system with new gameplay mechanics, finishing moves, game modes, and more. Exact details on Mortal Kombat 1's offline and online game modes will be unveiled at a later date.
One of Mortal Kombat 1's unique gameplay mechanics will be Kameo Fighters. Kameo Fighters are what are known in fighting games as "assist characters" where a player can summon a separate character to briefly aid them in battle. They can help you escape from an enemy's assault or extend your combo attacks, opening new layers of strategy in combat. No information has been given yet on who the Kameo Fighters will be but NetheRealm Studios has confirmed the roster of Kameo Fighters will be completely different from the main roster of playable fighters.
The series' cinematic Story Mode makes a return and will take players on a grand adventure through the new universe Fire God Liu Kang has created and meet reimagined versions of classic Mortal Kombat characters like Sub-Zero, Scorpion, Kitana, Mileena, and more.
Mortal Kombat 1: Who will be joining the roster?
Thus far, the confirmed roster of playable fighters for Mortal Kombat 1 will be:
Liu Kang
Scorpion
Sub-Zero
Raiden
Kung Lao
Kitana
Mileena
Shang Tsung
Johnny Cage
More fighters will be announced in the coming months leading up to the game's release and post-launch as DLC.
Mortal Kombat 1: Will there be pre-order bonuses and special editions?
There will be a pre-order bonus that will you grant access to play as Mortal Kombat's iconic villain Shang Tsung and an invitation to the Mortal Kombat 1's closed beta (only available on Xbox Series X|S and PlayStation 5). In addition to the Standard Edition of Mortal Kombat 1, there will be a Premium Edition and a Kollector's Edition.
The Premium Edition will contain all the content of the Standard Edition along with granting players early access to the game on Sept. 14, 2023, Kombat Pack, and 1,250 Dragon Krystal (in-game currency). The Kombat Pack is a DLC bundle that will net you early access to six post-launch playable characters, five post-launch Kameo Fighters, and a cosmetic skin for Johnny Cage that will make him look like Jean-Claude Van Damme — the famous martial artist and movie star that inspired Johnny Cage.
The Kollector's Edition will contain the content of both the Standard and Premium Editions and early access to the game on Sept. 14, 2023. The exclusive content for the Kollector's Edition will feature a 16.5-inch Liu Kang sculpture designed by COARSE, a special cosmetic skin for Liu Kang, three exclusive art prints, a steel case, and 1,450 additional Dragon Krystals (for a total sum of 2,700).
Mortal Kombat 1: What will be the retail price?
The Standard Edition of Mortal Kombat 1 will cost $69.99, the Premium Edition will cost $109.99, and the Kollector's Edition will cost $249.99.
Mortal Kombat 1: When is the release date?
Mortal Kombat 1 is scheduled to launch on Sept. 19, 2023, for Xbox Series X, Xbox Series S, PlayStation 5, Nintendo Switch, and PC via Steam and the Epic Games Store.
Are you ready to test your might?
By establishing a new status quo, introducing new combat mechanics, and reimagining fan-favorite characters, Mortal Kombat 1 is looking to be the biggest and most game-changing Mortal Kombat game to date.
Will the risks taken by this upcoming Xbox title help elevate the Mortal Kombat series to greater heights and become one of the best games on Xbox? Stay tuned to find out as a new era of Mortal Kombat begins on Sept. 19, 2023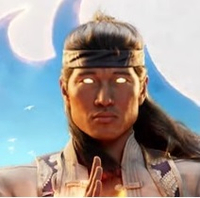 Mortal Kombat 1
A new era of NetherRealm Studios' iconic fighting game franchise begins with Mortal Kombat 1. Call upon Kameo Fighters to aid you in battle, experience an epic single-player story mode, and defeat your foes in arduous online and offline tournaments to become the Mortal Kombat Champion.
Pre-order at: Xbox
Get the Windows Central Newsletter
All the latest news, reviews, and guides for Windows and Xbox diehards.
Alexander Cope is a gaming veteran of 30-plus years, primarily covering PC and Xbox games here on Windows Central. Gaming since the 8-bit era, Alexander's expertise revolves around gaming guides and news, with a particular focus on Japanese titles from the likes of Elden Ring to Final Fantasy. Alexander is always on deck to help our readers conquer the industry's most difficult games — when he can pry himself away from Monster Hunter that is!