For the first time in years, NHL 24 feels like a brand-new hockey game made for a modern generation. The addition of some much-needed gameplay features makes for a great time, but relatively unchanged game modes make this more of a small leap than a big jump.
Pros
+

Exhaust Engine results in much greater feeling gameplay

+

Pressure System makes the game feel even closer to the real thing

+

Presentation changes make the game feel even more welcoming
Cons
-

Stale game modes continue to persist and are in need of an overhaul themself

-

Similar bugs from past years continue to rear their head

-

No big defensive play changes
Why you can trust Windows Central Our expert reviewers spend hours testing and comparing products and services so you can choose the best for you. Find out more about how we test.
The state of the NHL video game series has been mostly rocky for some time now. Beginning in NHL 22, the iconic series began using Electronic Arts' Frostbite engine, a move that many assumed would result in some big changes. Instead, the past two entries in the NHL franchise have been more or less par for the course.
While the overall series has seen its fair share of criticisms, NHL 24 arrives with the objective of trying to change the dull and stale image that its predecessors had. Surprisingly, EA Sports may have accomplished this in some ways. A few major overhauls were made to gameplay, resulting in the freshest feeling NHL entry in some time, albeit one that still feels held back by some things.
Disclaimer: This review was made possible by a review code provided by EA Sports. The company did not see the contents of the review before publishing.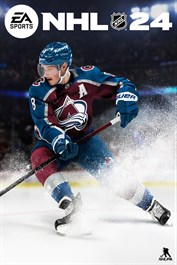 The long-running hockey series is back, and comes with a fresh overhaul for some key features to the game. Alongside a fresher feel on the ice, NHL 24 sees the return of a handful of extremely popular game modes.
Buy at: Amazon (Xbox) | Xbox Store
NHL 24: What's good
First things first, NHL 24 looks absolutely great. As is the case with most modern games or the best that Xbox has to offer, the latest entry in the NHL franchise steps up its visuals to present the best-looking hockey game ever, I'd say. For fans of the sport, it's a feast for the eyes and does a nearly perfect job mirroring the real-life game.
The game is without a doubt the best-looking hockey title EA Sports has put forward, which isn't too shocking considering we are now years into the lifespan of powerful consoles like the Xbox Series X. While the presentation in the NHL series has always been pretty solid, NHL 24 takes it a step forward, by including some new commentary members (including TSN and CBC's Cheryl Pounder), as well as the inclusion of Dynamic Rink Boards.
Much like their name suggests, these new boards display information about the game on the actual rink boards as you play. Whether it be something like stats in a game or objectives in other game modes, players don't have to pause the game or stop playing to see some useful information at any given time, which is huge for a fast-paced game like hockey.
NHL 24
Developer: EA Vancouver, EA Romania
Publisher: EA Sports
Genre: Sports
Install Size: ~38 GB
Playtime: ~40 hours
Release date: October 6, 2023
Price: $69.99
Platforms: Xbox Series X|S, Xbox One, PlayStation 4, PlayStation 5
Reviewed on: Xbox Series X
When it comes to gameplay, NHL 24 represents a fairly large step forward for the franchise. EA Sports introduced a few big enhancements to gameplay, beginning with the Exhaust Engine. As its name suggests, the Exhaust Engine is all about how players use offensive abilities to exhaust a defense. This engine introduces two new key systems into the game in the forms of the Sustained Pressure system and Goalie Fatigue System.
Up first, the Sustained Pressure System is also very self-explanatory. Players who are able to stay on the offensive side of the ice for a sustained period will build up a meter (which appears on the ice itself). Once the meter is filled, the opposing defense gets a debuff of sorts, complete with less stamina and a drop in speed. This allows players to take advantage of the sustained pressure and potentially score quickly.
The system itself is actually pretty noticeable when you first jump into a game. Although on paper it seems overpowered, the defense can reset things with a well-timed poke or check, and the reward the offense gets does feel very much like what it feels like to watch a real hockey's team momentum begin to shift.
The Goalie Fatigue System is also pretty self-explanatory and tracks how tired goalies get in the game. The more saves and movement a goalie does, the more fatigued they get, and the more fatigued they get, the more likely they are to make an errant save attempt, opening up the opportunity to score a big goal or deflect a puck in.
This new system results in a handful of extra goals, I've noticed, but never feels like it takes too much away from playing well on defense. Other new systems to the game include some overhauled physics-based contact, resulting in bigger hits and more fluid animations when pushing or trying to fight for a puck with another player.
Two of the more controversial systems added to the game, however, are NHL 24's Vision Passing System and its Total Control Skill Moves. The new passing system acts similar to how passing in games like Madden of the NBA 2K series does, with the ability to assign certain buttons to certain players.
It's an idea that isn't exactly new to sports gaming but is new to NHL. While it is fun to tinker with, the sport of hockey doesn't always lend itself to pinpoint passes, and I've often found myself turning the puck over by trying to fit a pass into a tight window, and then going back to the normal system of passing.
The other new addition, Total Control Skill Moves, introduces a new default controller scheme to the game that remaps dekes to the face buttons, away from the right analog stick that had been its home for years. This is by far the most controversial of the changes and has seen a lot of fans criticize the move. In practice, the change isn't major but does take some time to get used to, and feels more like a change for change's sake than anything else.
NHL 24: What could use some work
While the core foundation of NHL 24 seems changed thanks to a wide array of gameplay enhancements and new systems, the game modes found inside of the title don't seem to have gotten that same level of love.
Offline modes like Play Now and Be a Pro return, albeit with pretty much most of the same exact features of years past (it's worth noting Be a Pro saw a pretty massive overhaul last year).
World of Chel, the game's arcade mode equivalent, is once again back and mostly the same, albeit with a new Battle Pass system to replace its previous system of buying loot box-esque "hockey bags."
One thing that is worth noting, and is a major positive, is that anything unlocked or bought in NHL 24's World of Chel mode will carry over to NHL 25, a shocking move by EA Sports that actually makes the game worth grinding if you're a fan of it. Other than that, though, it's mostly the same old mode you either love or hate.
Of course, Hockey Ultimate Team is back, but does include a new "HUT Moments" mode in it. This allows players to go through some of the biggest moments of the ongoing hockey season. Player-centric moments will also be included, allowing players to play as one star and complete a group of tasks.
Outside of HUT Moments, however, things seem mostly the exact same as they were last year in Hockey Ultimate Team. If you're a fan of the mode, you'll have a good time here, but if you were hoping for something more, it might not be for you.
NHL 24: Should you play it?
It's always hard to fault a sports game for feeling too much like its last entry, due to the game itself being a simulation of a real-life sport that often doesn't change much if it at all. However, in NHL 24, it does often feel like some core modes that deserve changes have yet to get them.
Despite that, NHL 24 still does take some meaningful steps forward. The game's Exhaust Engine introduces a slew of new and fun systems that make playing on offense a genuinely fun experience. Presentation changes also make the game a bit more accessible and easy to understand for those new to the sport.
At the end of the day, if you're looking for the best simulation hockey game, this is it, even with the many flaws it comes packaged with. If you're able to look past those flaws, you'll have a ton of fun skating around.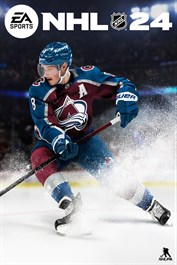 The long-running hockey series is back, and comes with a fresh overhaul for some key features to the game. Alongside a fresher feel on the ice, NHL 24 sees the return of a handful of extremely popular game modes.
Buy at: Amazon (Xbox) | Xbox Store
Anthony Nash has been writing about games and the gaming industry for nearly a decade. When he's not writing about games, he's usually playing them. You can find him on Twitter talking about games or sports at @_anthonynash.
"The game is without a doubt the best-looking soccer title EA Sports has put forward, which isn't too shocking considering we are now years into the lifespan of powerful consoles like the Xbox Series X. While the presentation in the NHL series has always been pretty solid, NHL 24 takes it a step forward, by including some new commentary members (including TSN and CBC's Cheryl Pounder), as well as the inclusion of Dynamic Rink Boards. "

Best looking SOCCER title? Seriously?

Reply