The Elder Scrolls Online: Scribes of Fate preview — New challenges and dark realms
Starting the story off strong.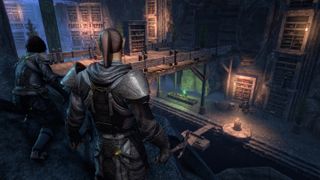 (Image credit: Bethesda Softworks)
This year's big adventure for The Elder Scrolls Online is Shadow Over Morrowind, and this story is being introduced with the launch of Scribes of Fate.
Ahead of the DLC's launch, I had the chance to go through a portion of it alongside some of the developers at ZeniMax Online Studios. Scribes of Fate consists of two new questlines for The Elder Scrolls Online in different areas. From what I've played so far, there's plenty in store for skilled players and newcomers alike, with some particularly fun boss fights that require careful thinking.
In Scrivener's Hall, you'll aid Keshargo, the former leader of the Scribes of Mora, in regaining control of the group and recovering a powerful tool, the Itinerant Staff. Meanwhile, in Bal Sunnar, there's a mystery surrounding the Telvanni — one of the Great Houses of Morrowind — and the clues to unraveling said mystery are quite literally scattered through time.
In my preview session, I played through the Scrivener's Hall dungeon, helping to restore control of the Scribes of Mora and defeat Valinna, a radical who has taken control of the group and is using the order for her own purposes.
The storyline of this dungeon is centered around a group that studies Daedric planes, and that means players also get to see a few different realms. There's an impressive amount of variety given the tightly-paced setting, This includes the Deadlands, as well as the Spiral Skein of Mephala (arachnophobes should steel themselves now).
While the main focus is on chasing down Valinna, there are a number of side passages across these Daedric planes that offer additional rewards if you decide to explore them.
There are three big boss fights included with this dungeon, each of which can be a dangerous challenge if players just charge in without thinking. Any groups facing down some of these foes will have to communicate well in order to find success.
I don't want to spoil how any of them work, but all of them use some of the most unique gameplay mechanics I've seen across The Elder Scrolls Online in a long time, taking advantage of the environment and requiring you to think outside of immediately spamming your relevant abilities. In particular, Ozezan the Inferno — a powerful Infernium — quickly becomes unmanageable if you aren't paying attention.
Outside of the boss fight, this dungeon actually grants an early look at some new abilities players will be able to use later in the year. The Elder Scrolls Online: Shadow Over Morrowind is adding the Arcanist, a new class that wields Apocryoha magic of Hermaeus Mora. Some of these magic abilities are in the hands of the Scribes of Mora, keeping players on their toes as they confront new kinds of magic for the first time, and giving a taste of what they'll be able to use themselves soon enough.
When I asked the developers at ZeniMax Online Studios about how this will connect to the overarching story for Shadow Over Morrowind, they noted that it's of course not required that players go through these dungeons, but those that do will get more out of it. As an example, it seems like we haven't seen the last of the Itinerant Staff, and it's possible one or two friendly faces might show up later on as well.
Overall, it took about an hour to go through this dungeon, though it should be noted that we didn't stop to explore the side passages. Combined with the adventure in Bal Sunnar, which I haven't gotten the chance to play yet, any experienced played that are eager for new things to do in Tamriel should enjoy this DLC pack ahead of the main event later this year.
Over the past several years, The Elder Scrolls Online has continued to grow into one of the best games for anyone that enjoys MMORPGs but doesn't want to deal with the fear of missing out or being required to catch up on dozens or hundreds of hours of content. We'll see how that continues with The Elder Scrolls Online: Necrom, but for now, things are promising.
The Elder Scrolls Online: Scribes of Fate is currently available for players on PC and Mac, and will be launching on Xbox Series X, Xbox Series S, Xbox One, PS5, and PS4 on March 28, 2023. Meanwhile, The Elder Scrolls Online: Necrom is scheduled to launch on June 5, 2023 for PC and Mac, with the console versions following on June 20, 2023.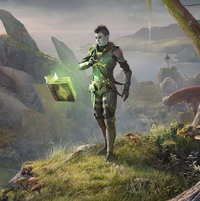 The Elder Scrolls Online: Necrom
Shadow over Morrowind continues the tradition of year-long adventures in The Elder Scrolls Online, and the story begins with Scribes of Fate. Discover powerful artifacts, ancient secrets, and dangerous boss fights.
Buy from: Xbox | Xbox (Deluxe Edition)
Get the Windows Central Newsletter
All the latest news, reviews, and guides for Windows and Xbox diehards.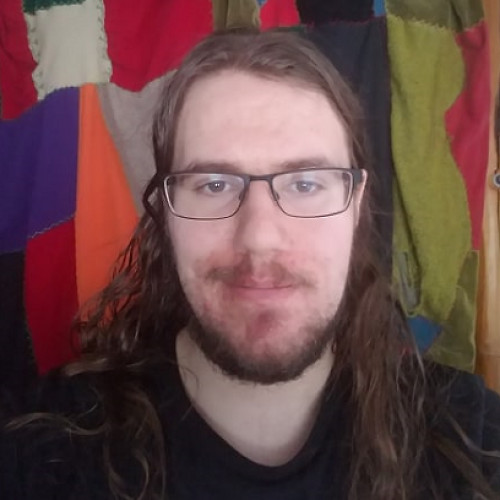 Samuel Tolbert is a freelance writer covering gaming news, previews, reviews, interviews and different aspects of the gaming industry, specifically focusing on Xbox and PC gaming on Windows Central. You can find him on Twitter @SamuelTolbert.