The Microsoft and Activision Blizzard deal is being scrutinized for the wrong reasons
Any deal of this size needs to be carefully scrutinized, but a lot of people are focusing on the wrong details.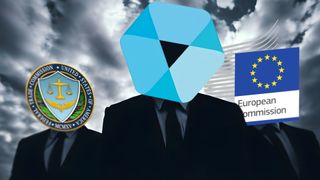 (Image credit: Bing Image Creator | Windows Central)
For over a year, one of the biggest singular sources of news and drama in the video games industry has been Microsoft's ongoing attempts to acquire games publisher Activision Blizzard in a landmark deal worth nearly $69 billion. Since the announcement, the deal has been a frequent source of conversation and debate within the community. It has been heavily scrutinized by a myriad of governmental bodies and regulatory committees on its way to completion.
At this point in the journey, most relevant organizations have approved Microsoft's attempt to acquire Activision Blizzard. The remaining obstacles between Microsoft and welcoming Activision Blizzard into its Xbox ecosystem include approval from the USA's FTC, the UK's CMA, and the EU's European Commission.
Recent reports have suggested that Microsoft planned to complete the deal despite the FTC's ongoing lawsuit, but the latest hurdle in the deal has shown once again how skewed the priorities of these investigations have been. This past week, the CMA has voted to formally block the Microsoft and Activision Blizzard deal, citing risks to the emerging "cloud gaming market."
Microsoft is moving to appeal the decision while assuring its employees that Xbox will continue with or without Activision Blizzard. The CMA's decision highlights how the biggest obstacles to Microsoft succeeding in acquiring Activision Blizzard continue to move their respective goalposts to serve their needs and fail to scrutinize the deal for the right reasons.
Protecting the market leader with Call of Duty
In the early days of the Microsoft and Activision Blizzard deal (now a distant memory for those of us in the industry, weary and ready to move past this ordeal), most of the conversation surrounding it was regarding the potential harm to Sony. Yes, most regulators saw fit to criticize the deal and challenge it on the basis that Sony, the market leader in the video games industry compared to Xbox's distant third, wouldn't actively benefit from the deal.
Sony infamously made a huge fuss over the deal, repeatedly making headlines due to its transparent attempts to block the deal. Of course, no one was surprised that Sony would fight against a deal that, while still leaving Xbox in third place in the industry, would potentially take revenue away from PlayStation and give the long-running market leader more substantial competition. However, it was surprising how various regulatory bodies like the FTC and CMA actively pursued these objections, forcing Microsoft to continually reiterate its commitments and overall position.
Most of this centered around the Call of Duty franchise. Being one of the world's largest and most profitable single franchises, Call of Duty generates a ton of revenue for platform holders like Sony, which takes a 30% cut of all digital sales on PlayStation. Sony argued that Microsoft would remove Call of Duty from PlayStation following the deal or sabotage Call of Duty on PlayStation by making it inferior or less content-complete than other versions (this, despite the fact that Sony actively makes deals for exclusive Call of Duty content on PlayStation).
Microsoft repeatedly reaffirmed that Call of Duty would stay on PlayStation and even offered Sony a legally binding 10-year agreement for Call of Duty with full content and feature parity. Microsoft also offered similar deals to other companies like Nintendo (which were agreed to), promising that Call of Duty would come to more platforms and players after the deal, not less. Despite these accommodations, regulators continued to protect Sony and argue against the deal, using Call of Duty as the basis.
Rather than protect against unfair monopolies and market manipulation, these arguments ignored the facts and actively fought against healthier competition in the industry. Simply put, Microsoft's move to acquire Activision Blizzard centers around three pillars: mobile gaming, cloud gaming, and Xbox Game Pass. Microsoft never moved to acquire Activision Blizzard just for Call of Duty, with Microsoft Gaming CEO Phil Spencer once stating, "We need Candy Crush, not Call of Duty."
It makes no financial sense for Microsoft to remove such a prominent third-party franchise from third-party platforms, as the revenue gained from having Call of Duty as an Xbox and PC exclusive would be minuscule compared to the revenue Call of Duty already generates by being in as many places as possible. While some Activision Blizzard games would undoubtedly become Xbox and PC exclusives in the future, this is the nature of the industry; Sony's success has largely been built on the success of its PlayStation-exclusive games and content. Sony also regularly pays for third-party games to specifically skip Xbox or Xbox Game Pass, a practice for which Microsoft has been criticized in the past (and now avoids).
Microsoft's commitment to bringing Call of Duty to even more platforms and more players, where the franchise's strengths are most evident, is anathema to Sony's self-serving business practices, which thinks not of how best to benefit gamers but how to increase its market power. This is mirrored by Microsoft's approach to games like Minecraft, Minecraft Dungeons, and Minecraft Legends, all of which are fully multi-platform despite being first-party Xbox games. Microsoft has also proven its ability to honor its agreements, with games like Deathloop and Ghostwire: Tokyo released as PlayStation console exclusives even after Microsoft acquired Bethesda Softworks, the publisher of those games.
As time passed, these Call of Duty and Sony-centric arguments lost their little sway, as regulators realized building arguments out of straw and sticks was no way to stop the deal from happening. Thus, regulators moved on to scrutinize cloud gaming — Better, but not good enough.
Denying cloud gaming the investment it needs
As I stated before, the Microsoft and Activision Blizzard deal revolves around three primary objectives for Microsoft. One: Microsoft can finally gain a foothold in the highly competitive and lucrative mobile gaming market where it has traditionally struggled, thanks to publisher King (a part of the Activision Blizzard group). This would allow Microsoft to increase pressure on Apple and Google — who hold near monopolies on their respective platforms — to loosen restrictions and encourage healthier competition in the industry.
Two: Microsoft can further bolster its Xbox and PC Game Pass subscriptions, which offer incredible value to gamers and has shown to improve engagement and overall digital spending. Subscription services like Xbox Game Pass have proven to be immensely successful and undeniably make it easier for gamers with limited budgets to enjoy great video games. Competitors like Sony have been hesitant to compete directly with Xbox Game Pass because it would require a shift in their business strategies, but the addition of Activision Blizzard games could further cement Xbox Game Pass as the ultimate value for gamers and progress Microsoft's subscriptions and engagement-focused strategy.
Three: The Activision Blizzard deal could give Microsoft the resources to invest in cloud gaming and bolster it from a fragile, negligible emerging market to a proper new market bustling with innovation and competition. Under this, the CMA has voted to block Microsoft's acquisition, stating that it would actively damage competition in the cloud gaming market. Sadly, the CMA has a clear misunderstanding of the nascent nature of cloud gaming. As my colleague Richard Devine wrote, Microsoft is "being punished over Google Stadia's failure."
I won't rehash everything that Devine wrote in his editorial, as he covered a lot of what I would've said. Suffice it to say the CMA is using the failure of Google Stadia as a reason to fight against Microsoft's Activision Blizzard deal, stating that it would give Microsoft a dominant position in a new market. There are a lot of problems with this stance, though, and even valid criticisms have been addressed by Microsoft's commitments.
For one, the CMA has suggested that Google Stadia failed because it lacked Call of Duty. There's no way to prove this, there's little reason to believe it's true in the first place, and even if it were, Microsoft buying Activision Blizzard likely would've been beneficial to Stadia rather than detrimental. Stadia failed because of a lot of reasons, like Google's inconsistent messaging and marketing, the slow rollout of promised features, a modest library of games, and the fact that Google positioned Stadia as a separate gaming platform rather than a supplemental way to play games you already love.
All that aside, Google Stadia proved that cloud gaming is a fragile market that just doesn't generate profit. It represents a tiny fraction of the wider industry and is very far from being a "mainstream" way to play games. Even all of Google's resources and investment couldn't make Stadia a success, and somehow the CMA believes that much smaller companies have a chance of making it work entirely on their own? Cloud gaming requires a huge level of investment to become viable, and Microsoft is prepared to make that investment off the back of its other cloud pursuits. The cloud gaming market could greatly benefit from Microsoft's success, especially considering Microsoft's commitment to aid the competition.
Activision Blizzard's portfolio of games won't just bolster the Xbox Cloud Gaming roster; it'll also come to the libraries of competing cloud gaming services like NVIDIA GeForce Now. Microsoft has signed agreements with a variety of competitors to ensure that, should the deal go through, the entire cloud gaming market benefits. Yeah, this often includes even the best Xbox games from Microsoft's own studios. This sudden influx of high-quality, high-profile games to a variety of cloud gaming services will increase interest, investment, and innovation in the market and make those services more viable gaming alternatives for more people.
Yes, it can be argued that Activision Blizzard can do this without Microsoft's help, but the company hasn't. Porting games costs money, and investing anything in cloud gaming is a risky proposition when there isn't a clear way to make money. If Google Stadia could've had Call of Duty, it would have. Microsoft's cloud gaming efforts are just one part of the Xbox business strategy, with every aspect of the business supporting each other. Microsoft can afford to take risks that other companies can't because it's not putting all its gaming eggs into one basket, so to speak.
If Google Stadia was still around today and Microsoft had signed an agreement with Google to bring Call of Duty to it, would the CMA have had enough ground to stand on to block the deal? It doesn't seem like it, but that's because cloud gaming isn't an important market right now. It has the potential to be in the future, but it isn't right now. Instead, regulatory committees should've been scrutinizing the one area where Microsoft absolutely has power in a mature, profitable market — Windows.
Forgetting that Microsoft is the Windows PC ecosystem
When it comes to the traditional video games market, Microsoft and Xbox are in a distant third place, far behind the market share, revenue, and community mindshare of Sony's PlayStation. When it comes to mobile gaming, Microsoft isn't even in the conversation, despite mobile gaming actually being far larger and more profitable than anyone likes to admit. When it comes to Xbox Game Pass, Microsoft is only at the top because it innovated in the space first. It built the subscription on offering great value to consumers, and competitors like Sony refuse to alter their lucrative (yet often exploitative) business strategies to meet the rising relevancy of value-first subscription services.
When it comes to cloud gaming, the market desperately needs high investment in exchange for low profits at present, a risk that only Microsoft and a handful of others are willing to make until the market (hopefully) matures. In all of these areas, Microsoft isn't the market leader, and it isn't taking advantage of its position to suppress competition or manipulate the market to its benefit. Microsoft has actually committed to improving competition over the current market leader, Sony, and disrupting the status quo because "that's just how business is done" is never a good reason to keep doing something.
That's not to say the Activision Blizzard deal isn't worth scrutinizing. It absolutely is, because governments and regulatory bodies need to be educated on the current state of the markets they oversee. There are absolutely cases in which a market leader will attempt to further its control over the market, and this education is necessary to prevent that from happening. Unfortunately, many of these regulatory bodies have proven to be the opposite of knowledgeable on the video games industry, refusing to acknowledge the facts and pursuing ulterior agendas to protect current affairs.
The one basis on which I could legitimately see the Activision Blizzard deal being worth blocking is the one area I never see discussed by these organizations: Microsoft's power as the Windows platform holder. Yeah, the one area where Microsoft is a market leader and does have overwhelming influence and doesn't need the added power offered by Activision Blizzard's huge catalog of games, tech, and experience? That's not why the CMA voted to block the deal.
The vast majority of PC gamers are on Windows, a Microsoft OS. While they usually use Steam to download their games, Microsoft still owns the platform on which those games run. As it stands now, Microsoft isn't particularly influential when it comes to PC gaming despite its efforts to expand the Xbox brand to Windows, but that's because the experience just isn't good. Windows Central's Jez Corden recently wrote about how the Xbox experience is suffering while Microsoft is distracted with its other investments, and he also touches on how the Xbox app on PC, PC Game Pass, and the Microsoft Store are just not good.
Activision Blizzard could change this. With Blizzard's beloved, stable, and feature-packed Battle.net launcher and the huge library of high-profile PC games like World of Warcraft, Call of Duty, Overwatch, and much more, Activision Blizzard's PC presence feels more substantial than Microsoft's. With all of that under its belt, Microsoft could turn its PC gaming efforts around and, from there, begin to influence the entire market as a platform holder.
If Battle.net becomes a first-party hub for Microsoft's PC gaming efforts, but with first-party integrations into Windows, PC Game Pass, and the Xbox ecosystem that only Microsoft can accomplish, Microsoft will have the leverage it needs to actually compete with the current PC gaming market leader, Steam. Microsoft could use its more generous revenue share (Microsoft only keeps 12% from PC games sales, versus Steam keeping 30%) to further influence developers and publishers to prioritize supporting Windows directly rather than third-party storefronts. The way games are distributed on PC could begin to shift, with Microsoft retaining control over Windows as a platform and profiting more directly off the massive PC gaming market built on top of Windows.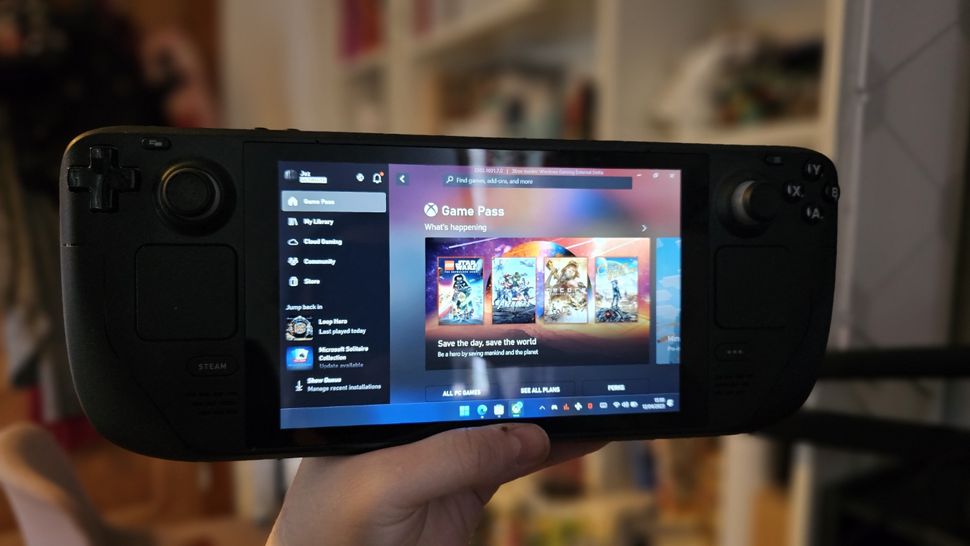 I want to be clear; this is a rather far-fetched future. Steam is practically indomitable in the space, and Microsoft, by necessity, takes a hands-off approach with Windows in regard to third-party storefronts and applications. Also, Microsoft's smaller revenue share is nothing but good for developers that get to keep more from their game sales, and Steam should absolutely follow suit. My point is that there's a difference between these arguments. When it comes to Xbox and mobile gaming, Microsoft isn't a market leader and is looking to bolster competition. When it comes to cloud gaming, Microsoft is looking to invest in an emerging market that doesn't have a lot of competition one way or the other right now.
When it comes to Windows, Microsoft is the irrefutable market leader and could take advantage of that position to expand horizontally into a market in which it has historically struggled to compete. PC gaming is the only major Windows-centric market where Microsoft does not enjoy a significant cut of the pie, and Activision Blizzard could give the company the tools it needs to leverage its control over Windows and change that reality.
Scrutinization is needed, but only for the right reasons
From the beginning, I was uncertain if Microsoft would succeed in acquiring Activision Blizzard. It's a massive deal and would undoubtedly force shifts in the video games industry. As an Xbox fan and someone who wholeheartedly supports healthy competition in the space, I believe those changes would be good (as long as regulatory bodies did their jobs and regulated, meaning they focused on holding Microsoft to its existing agreements rather than make up unlikely scenarios).
I wouldn't be surprised if the deal fell through, though, but not for the reasons it's currently at risk. If Microsoft fails in its quest because the CMA touted cloud gaming as the reason for its block, I'll have to laugh. Cloud gaming is... not good right now. It's getting better, but it needs a lot of time, effort, and investment to make that happen. Stopping one of the only companies actively putting in that time, effort, and investment from doing so (and literally helping its competition in the same breath) doesn't help the cloud gaming market in any way.
Scrutinization is absolutely needed to prevent companies from exploiting their positions and harming consumers in the name of more profits, but I can only stand behind that scrutiny if it's for the right reasons. From the beginning, it seems many regulatory bodies hold the stance of "stop Microsoft from doing this and figure out a reason later" instead of "consider the potential consequences and work with Microsoft to either prevent them or conclude that the deal could only be harmful to consumers." That's the keyword, there: consumers.
The FTC, the CMA, the European Commission, and all these organizations are here to protect consumers, not companies. Sony doesn't need protection, and neither does its dominant market position. If a deal is proven to provide more value and options to consumers, though, it's in the best interest of these regulatory bodies and governments to facilitate the necessary agreements, regulate and enforce those agreements, and ultimately support the deal. So far, I don't have confidence that's what is happening.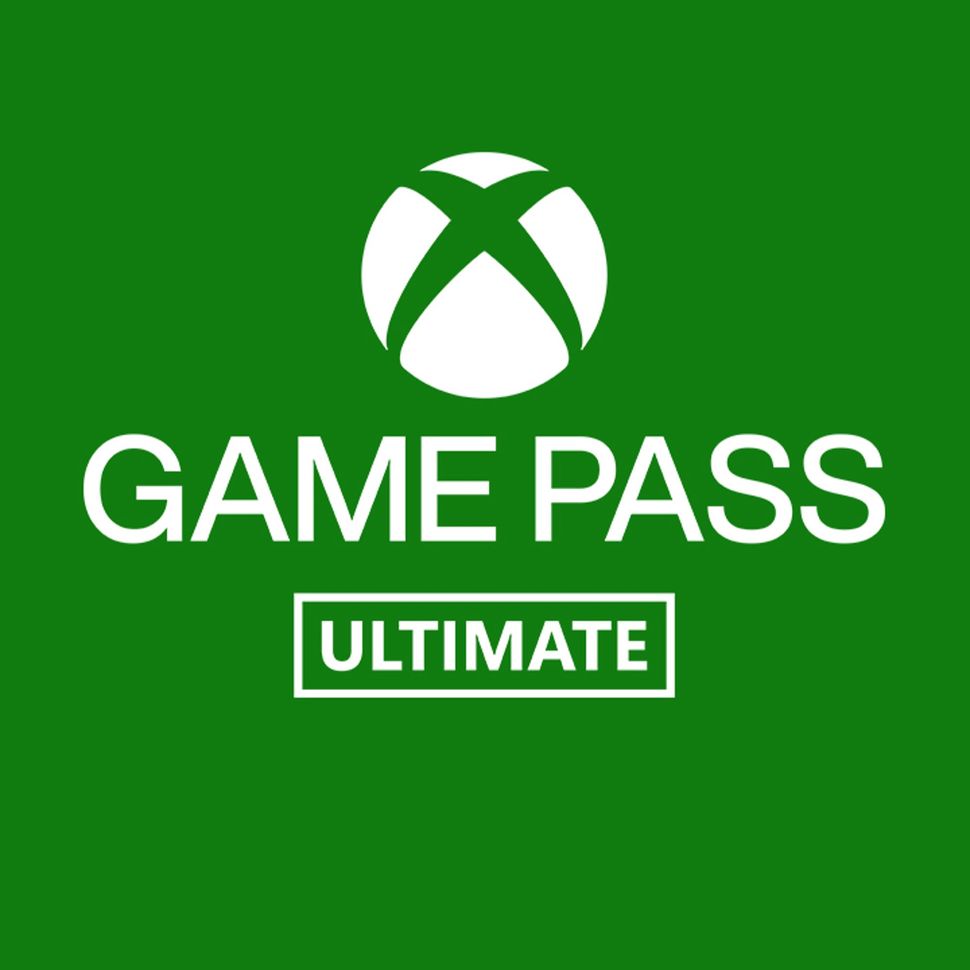 Whether or not the Activision Blizzard deal succeeds, Microsoft's Xbox Game Pass Ultimate is still one of the best values in gaming, with accesso to hundreds of titles across Xbox, PC, and the cloud.
Get the Windows Central Newsletter
All the latest news, reviews, and guides for Windows and Xbox diehards.
Zachary Boddy (They / Them) is a Staff Writer for Windows Central, primarily focused on covering the latest news in tech and gaming, the best Xbox and PC games, and the most interesting Windows and Xbox hardware. They have been gaming and writing for most of their life starting with the original Xbox, and started out as a freelancer for Windows Central and its sister sites in 2019. Now a full-fledged Staff Writer, Zachary has expanded from only writing about all things Minecraft to covering practically everything on which Windows Central is an expert, especially when it comes to Microsoft. You can find Zachary on Twitter @BoddyZachary.