Shutting down arguments about Xbox Game Pass 'sustainability'
Xbox Game Pass is seeing $1 billion in revenue per quarter.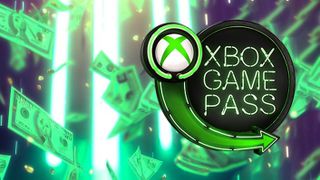 (Image credit: Windows Central | Bing Image Creator)
Since Xbox Game Pass came along, pundits and commentators have been questioning its viability as a business. Some of the arguments are made in bad faith, owing to a history of denigrating Microsoft for anything and everything it does. Other arguments come from a fan's perspective, "could Xbox Game Pass be harming the platform I'm investing in?"
Well, yesterday during Microsoft's earnings call for Q3 2023, Microsoft CEO Satya Nadella revealed that Xbox subscriptions are now bringing in an eyewatering $1 billion dollars per quarter. I've since clarified with sources that this was indeed in reference to Xbox Game Pass, without incorporating things like Minecraft or Fallout 76 subscriptions.
Microsoft has been trying to purchase Call of Duty and Activision to include in the service, but today, UK regulators blocked Xbox's deal for Activision-Blizzard. Yet still, all the growth Xbox Game Pass has experienced in recent years has been without a shred of support from Activision.
Xbox Game Pass is is known to be hovering around 25 million subscribers, and costs $10 per month for separate PC and console subscriptions, up to $15 for the Ultimate plan which includes both, and cloud gaming access. Microsoft singled out growth in content and services as offsetting a 30% dip in Xbox hardware sell-through, which suggests to me that Xbox Game Pass is still on the up and up.
Questions of sustainability
Nobody is questioning whether or not Xbox Game Pass is a great service. The full list of games in Xbox Game Pass keeps swelling with great titles every month, while older games rotate out of the service. The curation allows each game an opportunity to have a spotlight, with boosted visibility that can even drive sales on other platforms. Hi-Fi Rush shadow dropping into Xbox Game Pass saw it hit sales charts on Steam, for example, giving it some free-to-play-like virality.
Microsoft has previously discussed how the visibility that comes from Xbox Game Pass can boost games on other platforms, as a semi-marketing tool. Sea of Thieves success has been partially attributed to it, for example, in addition to other multiplayer games like Outriders. Over time, however, evolving user habits seem to be increasingly cannibalizing retail sales of Xbox Game Pass titles, which has led to these questions of sustainability.
Xbox is in third place in the so-called "console war," and while it remains one of the world's biggest gaming platforms by revenue, I think Microsoft's legacy of screwing up consumer products like Windows Phone, Groove Music, Zune, Skype, and others does serve to heap some baggage on Xbox. I think general mistrust of corporations is a factor too. Xbox Game Pass feels like too much of a good thing — where are the consequences or downsides of this bountiful all-you-can-eat gaming buffet?
Detractors will often say "revenue doesn't mean profit," and sure, but it's pretty clear to me from conversations I've had with Microsoft sources that Xbox Game Pass is playing it conservatively with sustainability in mind. If you have month-over-month guaranteed income that you can project, it makes it pretty easy to attribute expenditure. I wholly expect Microsoft is spending as much as it makes from Xbox Game Pass in its growth phase, but there's no reason to think they're taking losses. If they were turning XGP into a loss leader, you'd see them accelerate on things like marketing while committing vast sums of cash to exclusivity deals on AAA games — and it's pointless for them to go too hard right now, due to a variety of constraints.
It shouldn't matter to consumers at large, and frankly it more than likely doesn't. But for those invested in the hobby and the platform itself, nobody wants to see their investments in digital content go up in smoke in a Stadia-like bonfire because Xbox went all-in on a business model that didn't make any sense. Thankfully, that's not what's going on here.
I've written previously about how comparisons to Netflix and Spotify for Xbox Game Pass don't make a ton of sense. Netflix and Spotify have little to no upsell. They don't sell hardware. There are no microtransactions attached to their products. There's little to no retail business. Xbox Game Pass is simply one aspect of a wider, diversified Xbox gaming pie — but the deeper Microsoft gets into it, the more difficult it might be to pull out of it. Netflix and Spotify sustain themselves by raising subscription prices regularly, something Xbox Game Pass hasn't really done in its core markets. If user habits truly are changing (largely assumptions based on retail sales charts that have lots of data holes), then Microsoft is training users not to buy its games, and not to digitally tie themselves to the Xbox platform. Meanwhile, Nintendo and PlayStation are locking customers into their platforms digitally with every non-refundable digital copy sold, making it impossible for most users to switch or abandon platforms. There's a fix for this, though.
Microsoft also has a big hill to climb with regard to technology. Xbox Cloud Gaming could be the "digital lock-in" mechanism that Xbox is neglecting by way of degraded console sales. Right now, we cannot purchase games for use on Xbox Cloud Gaming, as you could with Stadia or can today with NVIDIA GeForce Now. Microsoft says this feature is coming, but it's not here yet — and if I had to guess, that's because its cloud server capacity simply isn't ready. There's only so much silicon that exists in the world at any one time. With Microsoft's investments in OpenAI which gobbles up an insane $700,000 dollars of server run time per day, it leaves Xbox essentially fighting other parts of the business for access to tech. Microsoft has also hit supply issues for Xbox Series X|S consoles, which also puts constraints on how much it can grow Xbox Game Pass.
But that's the point here. There is growth, and there is clear demand. Xbox Game Pass has upsell opportunities that Netflix and Spotify don't have, where users can grab a discount on titles leaving the service (something I've taken advantage of multiple times this year alone). If Microsoft can overcome its server constraints, punch through Apple and Google's anti-competitive rules regarding streaming service business models, and plug gaps in its AAA content offering, there's no reason to think Xbox Game Pass growth can't accelerate.
What's next for Xbox Game Pass?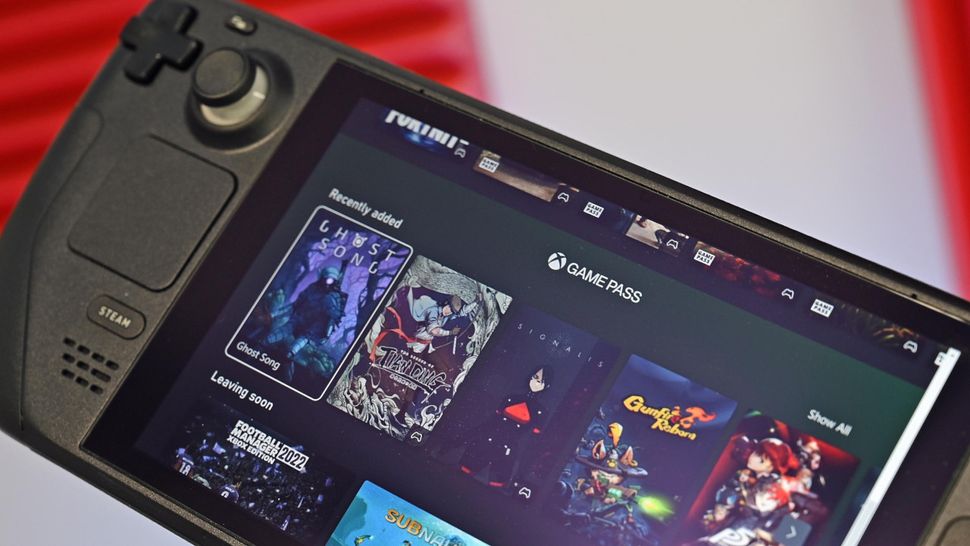 I wrote recently that, with Microsoft focused on Xbox Game Pass (and other things), the Xbox console experience is suffering. A 30% drop year over year in Xbox Series X|S hardware is a scary figure to digest. After citing Japan as a major growth market for Xbox last year, console sales have dwindled from thousands, to mere dozens of units in recent weeks, owing to supply constraints. The exact reason for these constraints is unknown, but PlayStation 5 supplies have surged recently, suggesting that Microsoft may have lost out on a major tender with chip supplier AMD. That's just speculation, though.
Without platforms to actually play Xbox Game Pass on, Xbox Game Pass cannot grow, microtransactions can't grow, retail sales via discounts can't grow. Xbox Cloud Gaming has no microtransactions or retail copies to sell, and PC Game Pass is hamstrung by its app quality and competition with Steam. These are all "fixable" problems, however, and the continued growth of Xbox Game Pass despite all of these constraints suggests to me that the business is poised and primed for rapid expansion. A new wave of handheld Windows-first PC hardware is on the way, starting with the ASUS ROG Ally. Game Pass is perfect for this type of device, especially in a world where access Xbox hardware is constrained. I run PC Game Pass on my Steam Deck, and it's magic.
There's a question of game quality too, which Microsoft is actively working to solve. Microsoft's deal to buy Activision is likely to fall through now, since UK regulators opted to block it. But even without Activision, Microsoft still has a mountain of games in development including titles like Forza Motorsport and Starfield. Additionally, there's no reason to think they can't start taking a leaf from Sony's playbook to cut more exclusive third-party deals.
Microsoft is clearly playing it safe with Xbox Game Pass, navigating difficult waters while getting buffeted by a variety of headwinds. Despite that, it's still seeing growth. Let's see what happens when they're able to step on the accelerator.
Get the Windows Central Newsletter
All the latest news, reviews, and guides for Windows and Xbox diehards.
Jez Corden a Managing Editor at Windows Central, focusing primarily on all things Xbox and gaming. Jez is known for breaking exclusive news and analysis as relates to the Microsoft ecosystem while being powered by caffeine. Follow on Twitter @JezCorden and listen to his Xbox Two podcast, all about, you guessed it, Xbox!