Turns out the Xbox Series S was owned far more than the Series X in leaked Microsoft documents
The smaller console has done well.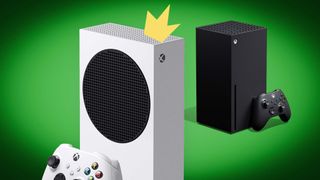 (Image credit: Windows Central)
What you need to know
This week, court documents from the Xbox vs FTC court case were accidentally uploaded online revealing internal information that wasn't meant for the public.
One such document shows that as of 2022, people owned far more Xbox Series S consoles than Series X consoles.
Analysts explain that this data is from an earlier time in the Xbox Series lifecycle and that while the Series S has sold more than the Series X that the sales of both are likely relatively close.
By now, you've probably heard plenty about Xbox's lawsuit with the United States Federal Trade Commission (FTC), which was initiated in an attempt to block Microsoft from acquiring Activision Blizzard King.
But this week, additional insights were accidentally made known when a series of Xbox court document leaks were unintentionally uploaded, resulting in confidential information regarding Xbox and Microsoft itself getting made public. This is somewhat surprising given that the Xbox vs. FTC preliminary injunction was previously denied by a judge.
Massive Xbox leak
- Xbox Series X refresh details leak
- Xbox Elite Controller Series 2 deal
- Panos Panay leaving Microsoft
- Leak gives glimpse of Xbox's future
- Next Xbox console coming in 2028?
- Best Xbox controllers
As part of these leaks, it was also made known that at least at some point in 2022 that the current-gen Xbox Series of consoles had seen the smaller Xbox Series S be the far more owned system over the Xbox Series X. To be more precise, the documents stated that of the people who owned a Xbox Series console that 74.8% owned the smaller Series S while only 25.1% owned the beefier Series X (thanks, IGN).
It's easy to immediately conclude that the Series S is a far more popular system between the two Series consoles. However, video game industry analysts have pointed out that this data was published sometime in 2022 and the current sales could be far different. Analyst Mat Piscatella from Circana (NPD) even responded to this sentiment in a tweet saying, "As mentioned, the % is for an earlier time period. According to Circana's Retail Tracking Service, S accounts for a bit more than half of US Series owners LTD. X has seen improved supply and purchasing since the cited time period."
As mentioned, the % is for an earlier time period. According to Circana's Retail Tracking Service, S accounts for a bit more than half of US Series owners LTD. X has seen improved supply and purchasing since the cited time period. https://t.co/j0RnKS1m3sSeptember 20, 2023
So it seems that while the Series S is likely owned by more people than the Series X the two aren't as far apart in ownership as they were during the time referred to in the leaked 2022 document. Remember that when the Xbox Series consoles launched in November 2020 that it was difficult to keep the beefier Xbox Series X console stocked on store shelves or within online retailers due to complications caused by the pandemic and chip shortages. However, this is no longer the case as it's very easy, today, to find the beefier Series X in stock. So sales for the Series X have been able to pick up.
Windows Central's take
If there's one takeaway from all of this, it's that Microsoft's dual console strategy of releasing both a hefty console as well as a more affordable one within one generation has paid off. True, creating two versions of a game for a single gen can be straining for developers especially since Microsoft is usually unrelenting about allowing too many differences between the Series X and Series S versions (aside from the recent concession made for Baldur's Gate 3 not getting split-screen co-op on Series S). However, the lower price tag does make it more affordable for more people to acquire the less expensive Xbox.
The Xbox Series X, PS5, and Nintendo Switch were all incredibly difficult to find on store shelves for a while due to some unforeseen outside factors, but Microsoft was still able to gain revenue by selling the smaller Series S, which was more plentifully available during this period.
Among the many Xbox leaks from this week, one of the sillier ones included the fact that Xbox CEO Phil Spencer wants Xbox to buy Nintendo. As I've previously explained, Microsoft cannot buy Nintendo, but this whole situation with the FTC and Xbox helped show that the cheaper Series S was specifically created to contend with the lower-costing Nintendo Switch. People want to game, but often being able to get something at a lower price is a priority, especially in today's economic climate.
Get the Windows Central Newsletter
All the latest news, reviews, and guides for Windows and Xbox diehards.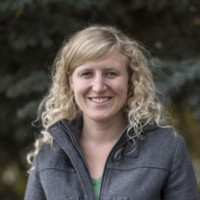 Self-professed gaming geek, Rebecca Spear, is one of Windows Central's gaming editors with a focus on Xbox and PC gaming. When she isn't checking out the latest games on Xbox Game Pass, PC, or Steam Deck; she can be found digital drawing with a Wacom tablet. She's written thousands of game guides, previews, features, and hardware reviews over the last few years. If you need information about anything gaming related, her articles can help you out. She also loves testing game accessories and any new tech on the market.
I would bet that many bought the Series S and never used it. The Wii was notorious for this. So many people had the console and just Wii Sports.

Reply

During the pandemic, I would often see several Series S Xbox Consoles at Walmart or Target. Many people bought them because the Series X wasn't available. I Bought the Series X online from Walmart with Games Pass. In 2 years, I have not purchased a single game for the Series X. We also have a PS5 (2 actually) in the house and all the kids have Switches. We like variety and options.

Reply