Microsoft can't buy Nintendo, and that's a good thing for Xbox and video games
Thanks for the laugh, Phil Spencer.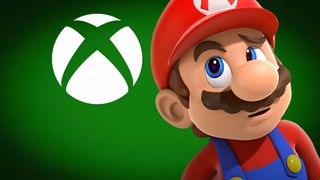 (Image credit: Windows Central)
Phil Spencer made me laugh this morning harder than I've laughed in a long time. I'm usually a fan of this man, but today I'm not laughing with him, I'm laughing at him.
Blinking the sleep from my eyes, I reached over to turn off my phone alarm only to see in my news feeds that more documents had come to light pertaining to the United States Federal Trade Commission's (FTC) lawsuit against Microsoft. Notable among these reveals was the fact that CEO of Microsoft Gaming, Phil Spencer, had stated in a company email back in August 2020 that he wanted Xbox to acquire Nintendo. This is not at all surprising given Xbox's recent acquisition spree, but the unintended hilarious part of it all was Spencer's assertion that Nintendo's "future exists off of their own hardware." A very pompous and ludicrous statement to make especially in light of the Nintendo Switch's success.
Thanks to the basic audacity of this statement combined with the same hurtles Microsoft faced during the Xbox vs FTC lawsuit, it's easy to say that Microsoft will not be acquiring Nintendo. And that's a good thing for all of us gamers as well as the gaming companies themselves.
A quick recap for those that need it
Massive Xbox leak
- Xbox Series X refresh details leak
- Xbox Elite Controller Series 2 deal
- Panos Panay leaving Microsoft
- Leak gives glimpse of Xbox's future
- Next Xbox console coming in 2028?
- Best Xbox controllers
As a quick little recap, Microsoft has been on an acquisition spree over the last decade, pulling notable gaming developers like Hellblade's Ninja Theory, The Outer World's Obsidian Entertainment, Psychonauts' Double Fine, and many others under its green wing. This has allowed Microsoft to make it so that popular game series that were previously available across multiple platforms are now Xbox console exclusives going forward — A clever tactic to increase Xbox's presence and revenue in the gaming industry.
You'll note that while some of these acquired studios are well-loved, many of them were relatively small, making the acquisitions a surprise but not a huge deal. However, things changed at the beginning of 2022 when Microsoft announced that it intended to acquire Activision Blizzard King, known for its extremely popular IPs like Call of Duty, World of Warcraft, Candy Crush Saga, StarCraft, Spryo, Tony Hawk, and more, for a whopping $68.7 billion. This was a historical acquisition announcement, the likes of which had never been seen in the gaming space. Obviously, this all led to the FTC's now infamously failed attempt to block the merger from happening.
So, after making such a big acquisition, why is it hilarious to think about Xbox acquiring Nintendo? The thing is, you have to remember the situations surrounding Activision Blizzard at the time of Microsoft's acquisition announcement, and it's nothing at all like Nintendo's current situation. Basically, Microsoft was able to take advantage of crappy circumstances and I'm convinced Activision Blizzard wouldn't have agreed to the merger if it hadn't been dealing with a ton of shit and looking for an easy way out.
You'll remember that Activision Blizzard was embroiled in numerous scandals and lawsuits with things looking particularly incriminating for some of the top executives (thanks, Wall Street Journal). Xbox swooping in at that moment provided an easy out for these leaders who were trying to rid themselves of culpability and distance themselves from the company's disgraces.
Meanwhile, Nintendo isn't the same. For one thing, it produces its own hardware and accessories in addition to software, which Activision Blizzard doesn't do. What's more, it isn't facing anywhere near the same dire public situation. It's actually doing very well for itself, which only makes Spencer's claim that much more ridiculous.
Microsoft's hope of acquiring Nintendo: Audacity? A joke? A wild dream? Cluelessness?
So, what exactly did Spencer say? Recently, as part of additional documents pertaining to the Xbox vs FTC lawsuit coming forward, we learned that in 2020 Spencer stated that he was not only interested in acquiring Nintendo for Xbox, but also that Nintendo's future wasn't on its own consoles.

I would have spit out my coffee and started laughing this morning if I had been drinking any. The Nintendo Switch has been an incredibly successful device. At the time of writing, its impressive 129.53 million units sold makes it the third-best-selling console of all time behind the Nintendo DS and PlayStation 2. Even back in August 2020 when Spencer sent that email, the Switch was selling incredibly well, and it was darn near impossible to find it on store shelves or online retailers.
Spencer did specifically state that "Nintendo is sitting on a big pile of cash" and that rather than taking "a hostile action" toward the company that Xbox needs to be "playing the long game" by continuing to acquire Nintendo stock. Having a large amount of stocks can allow a shareholder to have a lot of influence over a company, but currently, Saudi Arabia's crown prince has the largest shares by far (thanks, Bloomberg). So it's not likely that Xbox could influence Nintendo that way.
Now, this isn't even the first time that Microsoft has wanted to purchase Mario's company. Back in 2021, an interview conducted by Bloomberg's Dina Bass revealed that Xbox representatives had met with Nintendo years ago to discuss a possible acquisition. One of the four people who came up with the idea of the Xbox, Kevin Bachus, explained how Nintendo representatives reportedly "laughed their asses off" at this proposal.
Obviously, no deal was struck as Nintendo and Microsoft continue to be very separate entities today. But even back then, Xbox attempted to convince Nintendo that its hardware wasn't good enough and that it should develop its software for Xbox, as explained by former Xbox head of business development, Bob Mcbreen.
The thing is, Xbox has been very confusing when it comes to its competitive relationship with Nintendo. As another recently-brought-to-light email shows, the VP of Xbox marketing, Aaron Greenberg, wrote in August 2019 that Xbox should "try to avoid calling Switch a console, as it is really a portable gaming device." This is honestly a silly notion given that the Switch is most definitely a successful gaming console even if it offers handheld gaming as well as docked TV gaming.
VP of Xbox marketing says Switch is NOT a gaming console. pic.twitter.com/jjvX5jn055September 18, 2023
In fact, the Switch has been far more successful than any of Xbox's consoles so far. That's partially due to its different approach to the gaming space of not incorporating the latest hardware or best graphics, which in turn allows the Japanese gaming company to offer a far more affordable gaming console to the market. Granted, Nintendo does tend to experiment with console gimmicks — sometimes to disastrous effect as we saw with the failed Wii U. However, when Nintendo succeeds it really succeeds, as was the case with the hybrid Switch or the wand-waving Wii. So, the audacity of not considering Nintendo a valid gaming competitor due to its different approach is really ridiculous.
Xbox acquiring Nintendo isn't going to happen and that's a good thing for us all
It's actually thanks in part to the fact that Nintendo is too big of a competitor in the console gaming space that Xbox was able to win against the FTC. And that's also why it's safe to say that Xbox cannot acquire Nintendo.
During the Xbox vs. FTC lawsuit, the FTC specifically argued that the Switch was "very different" from other gaming consoles due to the "Nintendo Switch's pricing, performance, and content making it an improper substitute at least for purposes of its preliminary injunction motion" (thanks, IGN). The argument was that only Sony and Xbox were true competitors. However, during the proceedings, Spencer himself stated in court that it was "incorrect" to say that Nintendo "isn't a competitor." Thankfully for Xbox, Judge Jacqueline Scott Corley agreed with Spencer, and it was even pointed out that "Xbox set the price of its entry-level Series S to compete with the Switch."
Trending articles
- Intel Meteor Lake CPUs
- Mortal Kombat 1 character list
- How to use DISM command tool
- How to watch Tokyo Game Show 2023
What all of this means is that since Nintendo is seen as a true competitor against Sony and Microsoft, it's impossible for Xbox to acquire the Japanese gaming company because the whole point of the FTC's lawsuit was to say that Xbox acquiring Activision Blizzard would create unfair and harmful competition in the gaming market. Xbox acquiring Nintendo would definitely fall under anticompetitive mergers, far more so than the FTC's claim of the Activision Blizzard acquisition doing so.
But really, it's better for all of us if Nintendo, Sony, and Microsoft remain separate entities. While PlayStation and Xbox compete for the best hardware and graphics, Nintendo continues to spin out creative ideas that also propel the gaming industry along in other ways. Whether or not you like the kinds of games produced by the Japanese gaming company, it's undeniable that it has a far-reaching influence and produces in-game mechanics and features that are later adopted by Sony and Microsoft.
Plus, Nintendo does make console gaming more affordable than Sony and Microsoft, which helps reach a wider audience. Many people start with Nintendo and move on to other consoles and really, it's the beauty of all of these systems that help drive the gaming industry forward.
Get the Windows Central Newsletter
All the latest news, reviews, and guides for Windows and Xbox diehards.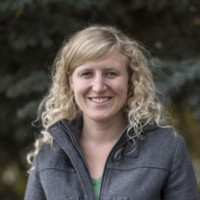 Self-professed gaming geek, Rebecca Spear, is one of Windows Central's gaming editors with a focus on Xbox and PC gaming. When she isn't checking out the latest games on Xbox Game Pass, PC, or Steam Deck; she can be found digital drawing with a Wacom tablet. She's written thousands of game guides, previews, features, and hardware reviews over the last few years. If you need information about anything gaming related, her articles can help you out. She also loves testing game accessories and any new tech on the market.
Excellent article. I agree with most of this. I would say that the FTC has little real authority in these matters. It couldn't stop the acquisition. It sued to ask the courts to stop the acquisition. And even that it did only because it's led by someone (Kahn) who philosophically believes companies buying other companies is bad (just an ignorant and economically destructive position -- acquisitions, even among larger companies, fuel the M&A market which drives startup innovation and investment). Under other leadership (probably just about any other leadership), that case would never have been launched. She had no real legal basis for her position. The judge, appointed by the same person as Kahn, so as friendly a judge as she could have hoped for, basically called her case meritless.

That doesn't mean MS could acquire Nintendo, just don't take the words and reasoning of Lina Kahn as evidence that they could not.

Reply