Meta Quest 3 with Xbox Cloud Gaming puts Microsoft HoloLens to shame
Meta's Quest 3 demo shows what mixed reality should be, and Xbox Cloud Gaming is the icing on the VR cake.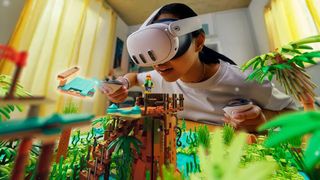 (Image credit: Meta)
When Meta unveiled the Quest 3 this week, my mind was immediately taken back to when Microsoft first presented the HoloLens. Many of the ideas that Microsoft first introduced years ago will finally make their way to everyday people. In many ways, Meta Quest 3 delivers on the promises Microsoft first made with the HoloLens, but never delivered.
Meta Quest 3 launches on October 10, 2023, and it will bring both mixed reality and virtual reality to the hands and heads of gamers. Some features, like support for anchoring objects, deliver a true augmented reality experience (as opposed to the visual overlay experience in devices like Apple Vision Pro).
The icing on the cake is that Meta announced support for Xbox Cloud Gaming on Meta Quest 3. Well, Xbox Cloud Gaming is actually on the way to older Quest headsets as well, but I will focus on the Quest 3 because of the unique mixed reality experience it provides.
Get the next-generation Meta Quest 3 VR headset and enjoy better graphics, a more comfortable design and, for a limited time, a free copy of Asgard's Wrath 2 with every headset!
Affordable augmented reality
I remember the genuine excitement people had when Microsoft unveiled the HoloLens. When I saw Minecraft on a table in mixed reality, I thought we were living in the future.
I also remember most of us realizing we'd never own one due to its price. The technology was new and high-end, so the cost wasn't a surprise, but it made the headset unobtainable for the masses. Fast-forward almost a decade, and you have a Meta Quest 3 promising many of the same features as the original HoloLens but at a fraction of the cost.
Meta Quest 3 features a range of cameras that can show your real-world surroundings through the headset. The quality is much better than pass-through mode on the Quest 2 (Quest 3 cameras have 10x more pixels than Quest 2) and the addition of color is a big bonus for immersion and realism. The Meta Quest 3's cameras aren't as good as those seen on Apple Vision Pro, but they also don't cost you an arm and a leg. Meta Quest 3 costs $499.99. Apple Vision Pro costs $3,499.99.
My colleague Nicholas Sutrich went hands-on with Meta Quest 3 and discussed the quality of the cameras. "The mixed reality demos I experienced were convincing because the camera quality finally matched the quality of the objects the Quest 3 rendered," said Sutrich. "In the new First Steps experience on the Quest 3, players will be blasting little aliens that appear to jump through the walls and ceiling of the room."
The improved cameras and promise of support for anchoring objects work together to build a mixed reality experience that feels like what Microsoft showed off on stage years ago.
Xbox Cloud Gaming
Xbox Cloud Gaming will make its way to Meta Quest 3 in December. Microsoft seems keen to stream games onto any device that will have them, and I'm glad the Quest 3 made the list.
The built-in displays of the Meta Quest 3 allow you to create giant virtual screens for enjoying various forms of media. It's like having a giant television or monitor attached to your face. Older Quest headsets didn't have high enough resolution for watching movies, at least in my experience, but that should be a thing of the past. The improved resolution should also make game streaming more enjoyable.
While the Meta Quest 3 has over 500 games, those titles don't replace games you play with a controller. That's where Xbox Cloud Gaming comes in. When support rolls out in December, you'll basically have an Xbox and a monitor with you anywhere you can bring a headset connected to the internet.
I still think there's a place for Microsoft's HoloLens, but that place isn't gaming. Microsoft positioned its headset as a device for business and seems set to continue that trend. It seems more likely that we'll see a HoloLens on the head of an actual soldier for the US Military than as a canvas for streaming Call of Duty. I'm just glad that Meta stepped in and made the consumer-focused mixed reality headset that we never got from Microsoft.
Social VR
Almost by its very nature, virtual reality is isolating. There are ways to share what's on your screen, but having a screen attached to your face isn't exactly social. Meta Quest 3 alleviates some of this by mixing virtual reality with your surroundings. In addition to being less isolating, the design of Meta Quest 3 makes it feel more natural when you interact with other people.
Take the demos in the advertisement above. The video shows off several situations where being "in" virtual reality doesn't feel like you're off in another world. Playing with virtual Lego on a tabletop feels like you're just enjoying blocks and figurines in your living room. It's mixed reality, with an emphasis on the mixing.
Of course, you can also isolate yourself in a game to feel immersed.
Back when I reviewed the original Oculus Quest, I loved the VR headset. But I admit that it's a bit awkward. I almost felt like I had to tell my wife that I was going away for a while to play. I couldn't see the world around me, and I needed to free up space to make sure I didn't bump into anything, including my dogs.
While there's still the option to play completely immersed in the Quest 3, Meta has made a clear effort to make virtual and mixed reality more social experiences over the years.
A bright future for mixed reality and VR
Generally speaking, I follow the advice of Michael Fisher, aka Mr Mobile, when it comes to buying devices. That is to say that you should buy a device based on what it can do now rather than what it promises to do in the future. I think that's still sound advice, but Meta has a good track record of improving its headsets over time. The company has said that support for anchoring virtual objects to real-world devices will ship next year.
Meta will deliver the consumer-focused mixed reality device that we never got from Microsoft. The Quest 3 is more affordable, more social, and more versatile. Add in the fact that it will essentially be a mobile monitor for Xbox Cloud Gaming before the end of the year, and you have an incredibly powerful gaming device that costs the same as an Xbox Series X.
Get the Windows Central Newsletter
All the latest news, reviews, and guides for Windows and Xbox diehards.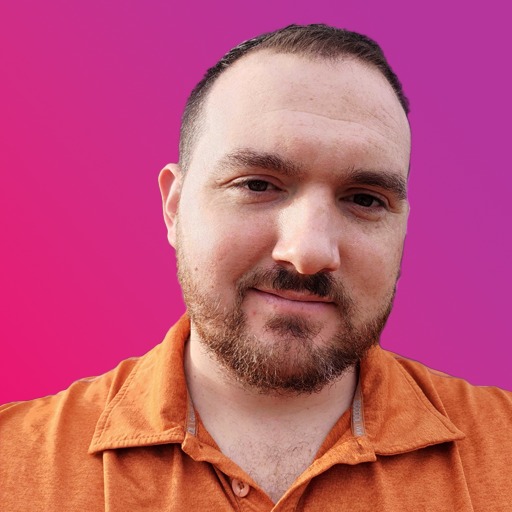 News Writer and apps editor
Sean Endicott brings nearly a decade of experience covering Microsoft and Windows news to Windows Central. He joined our team in 2017 as an app reviewer and now heads up our day-to-day news coverage. If you have a news tip or an app to review, hit him up at sean.endicott@futurenet.com.