There's a better way to spend $3500 on VR than the Apple Vision Pro (and it includes an entire gaming PC)
VR headsets aren't worth $3500 to your average gamer, but custom PCs are.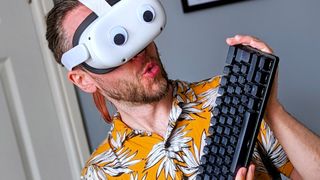 (Image credit: Ben Wilson | Windows Central)
Apple loves to call itself the big innovator, even when the category it wants to thrive in is falling to pieces with dwindling interest. Virtual reality headsets are ultimately a fad that came and went, albeit with a little more staying power than 3D televisions. Still, your average second-hand store almost certainly has its fair share of previously lauded units on its shelves, whereas 3D glasses were almost exclusively reserved for landfill.
That's not to say I don't enjoy VR. I'd go head-to-head with anyone who denies Half-Life: Alyx as one of the most immersive gaming experiences of recent memory, but the list ends suddenly after that. VR only has a microscopic level of appeal to gamers with a treasure trove of high-quality gems, but not even Microsoft saw value in its Virtual, Mixed Reality, and HoloLens development from a business perspective.
Who cares about VR?
Convincing a world of youngsters and adults alike to shift to a bleak, lonely experience of wandering their empty houses as they take in a Black Mirror-level of media directly into the eyeballs is a hilariously difficult task, even for Apple — best of luck to them.
Don't worry; I understand that I'm not the target audience. I'm not deluding myself into thinking Apple ever expects me to pick up the Vision Pro (via iMore.) The clue is in the 'Pro' part of the name, seemingly aimed primarily at those working from home.
Still, the relentless footage of consumers enjoying a movie (no more than two hours long on the battery, though) or catching up with home memories muddies the early marketing somewhat.
I'm still sore about the mis sold wonders of augmented reality via Google Glass since I'm a glasses-wearing geek who loves biometrics and other trivial data. Part of me wants a video game HUD in front of my eyes displaying daily tasks and calories burned, like a bleak Pip-Boy unit from the Fallout games, and the other part still enjoys touching grass.
Experience max-quality VR gaming instead
I can see the 'it's not a gaming device' replies coming already, and it's okay; I agree with you. The Vision Pro isn't supposed to be for gamers. Still, I know how much value I could get from that $3500 with a gaming desktop, laptop, or even a standalone VR headset that offers just as much versatility with the right apps (especially if you include some less-official sources.)
For example, even the cheapest Meta Quest 2 can connect to any capable gaming PC with a compatible USB-C link cable or wirelessly via 5GHz Wi-Fi and play PC VR titles from Steam. It's exactly how I played Half-Life: Alyx the first time, and still my go-to setup for playing Beat Saber with community modifications. It's not the best for visual quality, but it works.
Since the Quest 2 retails for around $300 at the time of writing, that leaves us with $3,200 for either a pre-built gaming desktop PC, an equivalent laptop, or the budget to buy the parts separately. That's a pretty sizeable budget, and any custom builders would likely be more than happy to blow most of it on a graphics card.
There is a handful of bang-for-your-buck components, like the AMD Ryzen 7 7800X3D processor and its capability for high-end gaming, but there's no avoiding the sting of a GPU price tag. You can go lower but trying to squeeze value out of entry-level cards with only 8GB of VRAM, like the GeForce RTX 4060 Ti, is no fun. You might as well pick up a pre-built gaming desktop.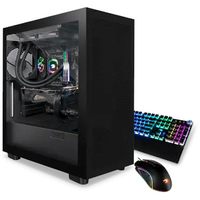 AMD Ryzen 9 Ultimate Gaming PC | $3,129 $2,929 at iBuyPowerPC
AMD Ryzen 9 7950X CPU, 32GB DDR5-5200 RAM, 750W 80 PLUS Gold PSU, GeForce RTX 4080 16GB GPU, 1TB WD SN570 M.2 NVMe SSD
Augmented reality isn't for gamers
Again, the main draw of the Apple Vision Pro is its mixture of augmented reality and fully-immersive virtual reality with a focus on working from home (or so it seems.) I don't doubt that Tim Cook and his talented developers can make the best device in the world for that category, but I find it hard to believe it'll last longer than a year. Mark Zuckerberg banked his entire company on the success of his 'Metaverse,' and that prospect is sinking like a cotton candy lifeboat.
I'm mostly joking, and this isn't an accurate comparison of two products, just a more versatile use of such a considerable amount of cash. It's not up to me to tell Apple fans what they should and shouldn't buy, but even some of the most die-hard believers aren't willing to live out their lives in a headset (via iMore.) Especially when it involves a pair of AI-generated eyes poking out from electronic ski goggles.
Get the Windows Central Newsletter
All the latest news, reviews, and guides for Windows and Xbox diehards.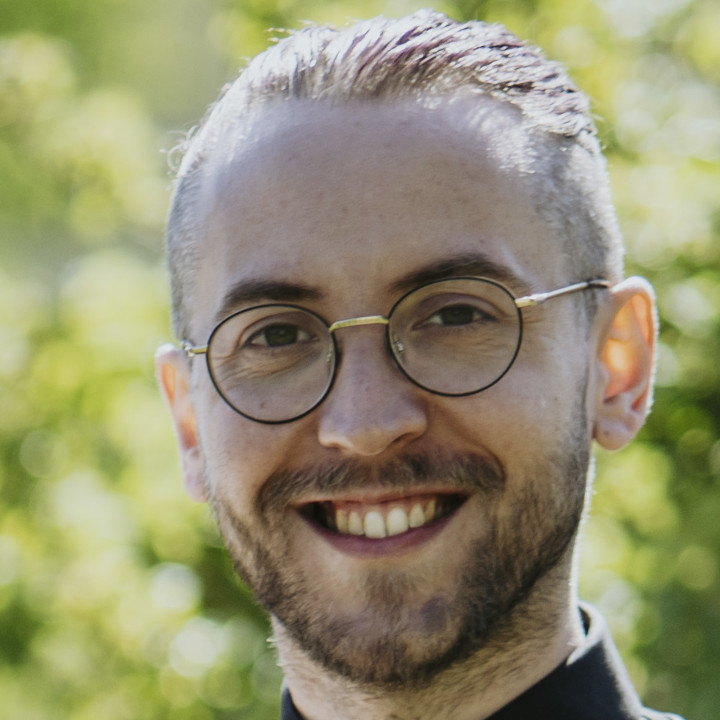 Ben is the channel editor for all things tech-related at Windows Central. That includes PCs, the components inside, and any accessory you can connect to a Windows desktop or Xbox console. Not restricted to one platform, he also has a keen interest in Valve's Steam Deck handheld and the Linux-based operating system inside. Fueling this career with coffee since 2021, you can usually find him behind one screen or another. Find him on Mastodon @trzomb@mastodon.online to ask questions or share opinions.