Shao Kahn, Sindel & Motaro return to conquer Mortal Kombat 1
The villainous Shao Kahn, Sindel & Motaro are back to rule the competition in Mortal Kombat 1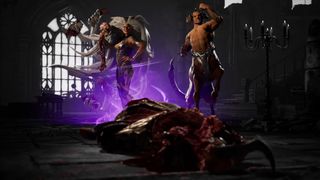 (Image credit: Warner Bros. Games)
What you need to know
A new trailer for the upcoming fighting game, Mortal Kombat 1, has been unveiled at Gamescom 2023.
The new trailer reveals that iconic Mortal Kombat villains Shao Kahn and Sindel will be returning for Mortal Kombat 1 as playable fighters and that Motaro and Shujinko will return as Kameo Fighters.
Mortal Kombat 1 is scheduled to be released on Sept. 19, 2023, for Xbox Series X|S, PS5, Nintendo Switch, and PC and will feature Omni-Man, Homelander, and Peacemaker as playable guest characters.
---
Ed Boon took the stage at the 2023 Gamescom event to announce a new trailer for NetherRealm Studio's upcoming reboot of the Mortal Kombat franchise, Mortal Kombat 1. This new trailer (which can you watch on Youtube) reveals two returning classic Mortal Kombat villains as playable fighters to Mortal Kombat 1's roster - Shao Kahn and Sindel. In addition, the trailer confirms that Motaro and Shujinko will return as Kameo Fighters.
Originally, Shao Kahn was the ruler of Outworld and the main villain of Mortal Kombat 2, 3, and 9 who invaded the Earthrealm to conquer it and enslave its people. In Mortal Kombat 1's new rebooted universe, Shao Kahn is simply known as Shao and is a general serving Empress Sindel's army but his lust for conquest and war still remains. If you cross Shao, you had better be prepared for a fight to the death as his strength and great axe will crush you like a grape if you're not careful.
Sindel originally debuted in Mortal Kombat 3 and served as Shao Kahn's queen ruling over the denizens of Outworld with a tyrannical fist. The new rebooted version of Sindel is still the empress of Outworld but she seems to rule it with more compassion and wants to create a more peaceful kingdom. However, Sindel still retains some of her sadistic nature during combat as she viciously rips her opponents apart with her magical hair and sonic screams.
Lastly, the trailer reveals Motaro, a centaur mini-boss from Mortal Kombat 1, and the master martial artist, Shujinko from Mortal Kombat: Deception will be returning as Kameo Fighters. Kameo Fighters are non-playable characters that assist playable characters in combat by extending combos, helping a player escape being pressured in the corner, by providing passive buffs.
The roster for this upcoming Xbox title keeps getting bigger and crazier with every new trailer that comes out. Will there be more returning fan-favorite characters in the next trailer or will we see new, original fighters join Mortal Kombat 1? Join the Mortal Kombat tournament this September to find out when Mortal Kombat 1 launches on Sept 19, 2023, on Xbox Series X, Xbox Series S, PlayStation 5, Nintendo Switch, and PC via Steam.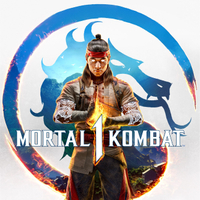 Mortal Kombat 1 | $70 (pre-order) at Amazon
Mortal Kombat 1 marks the beginning of a new era for the Mortal Kombat franchise. Partake in a grand single-player story mode, fight rival players in offline and online matches, master the Kameo Fighter system to defeat your opponents, and finish them with new Fatalities.
Pre-order at: Steam (GMG)
Get the Windows Central Newsletter
All the latest news, reviews, and guides for Windows and Xbox diehards.
Alexander Cope is a gaming veteran of 30-plus years, primarily covering PC and Xbox games here on Windows Central. Gaming since the 8-bit era, Alexander's expertise revolves around gaming guides and news, with a particular focus on Japanese titles from the likes of Elden Ring to Final Fantasy. Alexander is always on deck to help our readers conquer the industry's most difficult games — when he can pry himself away from Monster Hunter that is!