Gears 5 reaches 3 million players at launch, mostly because of Xbox Game Pass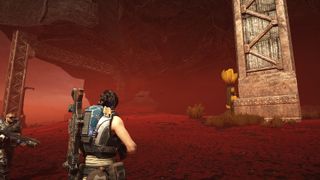 What you need to know
Gears 5 is a third-person shooter from The Coalition.
The game features a lot of new additions to its campaign and multiplayer.
The game was played by over three million gamers during early access and launch week.
You can purchase Xbox Game Pass through Amazon

(opens in new tab)

.
Gears 5 is a third-person shooter from The Coalition, the Xbox Game Studios team responsible for the acclaimed Gears of War franchise. It launched in early access a few weeks ago as an Ultimate Edition, and last week, the Standard Edition became available to everyone else. As has become tradition, Microsoft just revealed the launch players for the game. Keep in mind that the title is part of Xbox Game Pass, so the figure includes those who played it through the subscription service and those who bought it.
Microsoft sent out a press release which said that in the first week, which includes the four-day early access period, Gears 5 garnered over three million players. It's unclear how many of them bought the game and how many played it through Xbox Game Pass. You can read an excerpt from the statement below.
This breakdown would've been even more interesting had the company provided a breakdown of how players accessed the title. Alas, that information may never be revealed as Microsoft moves towards a subscription model.
Related: Gears 5 known bugs and launch issues
In Windows Central's review, Jez Corden wrote, "as a benchmark for visual excellence balanced against stellar performance, Gears 5 is technical wizardry. It also bridges platforms and storefronts... complete with... cross-play. The fact that Gears 5 manages to jam a... 12 to 18-hour campaign, several multiplayer modes, a map editor, and the promise of post-launch support represents one of the best deals in gaming right now. It's an even better value when you factor in Xbox Game Pass."
Best of the best
(opens in new tab)
Xbox Game Pass Ultimate
Three-month subscription

Xbox Game Pass gives you access to over 200 games for one monthly fee. Xbox Game Pass Ultimate also adds Xbox Live Gold to the package so you can play online with your friends.
Jump into digital
(opens in new tab)
Xbox One S: All-Digital Edition
Ditch the discs

Secure your Xbox One S All-Digital Edition, Microsoft's new and ambitious disc-less console. It's the cheapest Xbox One ever made, bundled with a trio of downloadable games.
Excellent and affordable Xbox accessories
Up your Xbox experience with one (or all) of these budget accessories, all of which are approved by the gamers of Windows Central.
PowerA Play & Charge Kit for Xbox One (opens in new tab) ($15 at Amazon)
This charging kit keeps your Xbox One wireless controllers juiced up, and it offers batteries for two controllers. At just $15, this is hands-down our favorite budget charging companion.
ElecGear 4 Port USB Xbox One S Hub (opens in new tab) ($19 at Amazon)
This brilliant little USB splitter hub attaches perfectly to the side of your Xbox One S console. It's ideal for use with chargers, controllers, headsets, and more.
Controller Gear stand (opens in new tab) ($13 at Amazon)
Proudly display your Xbox gamepads with this stylish and functional stand. The licensed design is minimalist and black, and it has a hidden storage compartment, making the price of $13 a real steal.
Asher Madan handles gaming news for Windows Central. Before joining Windows Central in 2017, Asher worked for a number of different gaming outlets. He has a background in medical science and is passionate about all forms of entertainment, cooking, and antiquing.
You would hope so at $2 for two months.

I have gotten a lot of my PC gaming mates on Game Pass for Gears 5, they will ditch the service after the two months is up though.

As an aside, 3 million seems low to be honest.

Supposedly they only expected 1 million at launch, so that's what over loaded the servers.

It's the highest launch numbers of any exclusive on Xbox this Gen. Beating even Forza Horizon 4 which went on to do over 12 million. So it's actually very very good. Legs should take this way over that lifetime no problem.

Halo 5 managed 5-6 million in it's first week ($400 million dollars at $60-80 a unit depending on edition). Or all the news outlets got the Halo 5 sales figures wrong. I mean 3 million is no slouch, but less than 10% of the console base is really surprising, I was expecting over 5 million.

No. That includes Microtransactions. Same as Activision releasing millions made in first week. $500 million for Black Ops 4 includes Microtransactions. We weren't given any Halo 5 figures. But considering Gears 5 is in the news as new record for Xbox One exclusives Halo 5 was definately less than 3 million. No exclusive has ever achieved anywhere near 5 million first week. Only a select few multiplatform games reach those numbers first week. Like Red Dead 2, GTA 5. But Gears 5 beats any Sony exclusive this Gen. So yeah its a huge amount of players first week. https://www.gamespot.com/articles/gears-5-sets-xbox-studios-record-for-t...

1) It's ridiculous to compared played numbers when one only sells while another can be rented for almost nothing. They had an offer to play the games 2 months for just $2. This is almost like free2play.
2) With game pass and that offer of $2 for 2 months, clearly MS and you guys will not communicate on that. You only present numbers and "achievements" that arranges you.
3) Why not talk of actually more relevant metric? Profit or loss?
4) Like the topic said 3m is mostly because of Game pass. And how many of these were just thanks to the $2 offer? How many sales they may have lost because of that?
5) Gears 5 is not a XB1 exclusive.

About point 5, just not to be confused, Gears 5 is exclusive to Xbox on consoles and also helps with console sales, but I understand when you say that you put together the numbers of the PC users.

Ah, that makes sense, I still feel it seems unlikely for a game to have made 100 million in microtransactions in its first week, but if that is the case, no wonder developers are including them, because that's a really significant number.

"But Gears 5 beats any Sony exclusive this Gen. " Wrong. Both God of War and Spiderman sold over 3m units in their first three days.

@Richard
Well, it's their biggest game that launches with Game pass. And not just, there was that but with that $2 offer. It was obviously going to be played more than all MS games this gen. ofc in terms of sales and revenue, I doubt it's even close to some other MS game that didn't launch with game pass.

Forza Horizon 4 is exactly the same. Launched on PC and Xbox Gamepass at launch. Has reached over 12 million players. Everyone is used to the new metric for gaming. It doesn't matter how people play. It's that they are playing. And just like Netflix, more developers in house, more AAA content, more subscriptions and repeat subs. The Outer Worlds is just round the corner as well for Ganepass. Another big one lots of people want to play. I know it doesn't fit the old agenda because it's taken gaming longer to catch up to he other industries. But now it's becoming really important. And the best bit is going Ultimate Gamepass even if you don't own a PC is still cheaper for Console users. Live Gold is £6.99/month. Ultimate Gamepass is £10.99/ month. And that includes Live Gold in the price. So your getting Gamepass for only an extra £4. And that is not an offer price. That's the normal roll over price. Gamepass Ultimate is only adding £4 to what you already pay for Gold. So may Ultimate users will more than likely be happy to repeat sub when it's only going up by £2 after there offer.

@Richard
"Everyone is used to the new metric for gaming. "
To be fair, it's not "the new metric in gaming". It's MS's new metric to try to show that a game is successful. They are using their renting service for that. They are using offers of $2 for 2 months before the launch of Gears 5 and will then talk of number of players who played the game. "It doesn't matter how people play. It's that they are playing."
If the number of players playing a game is so important why don't they do like steam? Release number in real time of 1) how many players are playing each and of all their game and 2) what was the peak of per day? I mean if number of people playing a game is so important, how many players are playing SOT right NOW? I can tell you right now that there are 2,954 people playing Gears 5 on Steam.
The difference is that Steam just shows it as it is to gamers. Looks like MS is only doing PR and marketing work. They have been all over the place this generation and their communication has been changing so much. They will only come with these type of marketing statement that changes from game to game. For Halo 5, they talked about revenue of over $400 million in global games and hardware sales.
At the time, Quantum break was the best-selling IP the company has had since it released the Xbox One
Sea of Thieves was the fastest selling Microsoft first-party new IP of this generation.
For State of decay 2, players eliminated close to two billion zombies!
Crackdown 3 was the "most-played new game at launch on XB".
And the list just goes on... Anyway here. I'm not trying to discuss if one metric is good or bad. Here I'm posting because you made some ridiculous and desperate posts. Comparing games played vs games sold, is crazy, ignorant and laughable. It doesn't even make sense... Oh and btw, since it looks like you aren't posting on that topic any more. Here I found something interesting:
https://www.trueachievements.com/n36503/xbox-gameplay-chart-week-ending-... Any comment???
Also do reply in that Minecraft topic. Please don't tell me that you posted another lie there.

As a reference it beat Uncharted 4 first week. So I would say Gears 5 has done incredible. And this is the exact reason MS opened up to PC gamers. If they can get PC gamers on board before Sony, it's a big win. https://www.polygon.com/2016/5/23/11744942/uncharted-4-sales-ps4-first-w...

Once again, ridiculous and desperate comparison.
Comparing games sales to games played. Laughable... "If they can get PC gamers on board before Sony, it's a big win."
Totally disagree. Sony invest in making quality games to help sell their console and get people in their ecosystem. The real question is how much money these games bring. With the number of game pass members who played the game I wonder if the game even made money.

Congratulations to The Coalition. Best launch of an Xbox Exclusive this entire generation. Forza Horizon 4 went on to have over 12 million and over 4 million players average every month. Gears 5 is outpacing that out of the gate. Congrats. Be awesome if it made 20 million over its lifetime.
Windows Central Newsletter
Get the best of Windows Central in in your inbox, every day!
Thank you for signing up to Windows Central. You will receive a verification email shortly.
There was a problem. Please refresh the page and try again.