With the launch of Intel 12th Gen processors, DDR5 RAM is well and truly on the way to consumers. We're already reaching the end of the road for DDR4 with the latest processors, and DDR5 allows for considerably more headroom for increased speeds. GeIL is one of many launch partners that have brought DDR5 RAM kits to market to take advantage of these new CPUs.
We're taking a look at the company's Polaris RGB SYNC 32GB DDR5-4800 kit, which is more than enough for most PC builds. The modules have an integrated light bra to effectively diffuse RGB light and create a smooth effect. Speeds are available in 4800, 5200, and 5600 flavors, depending on how much you have to spend and what you need to do on the PC.
The question is whether this DDR5 kit is worth the extra cost compared to DDR4. We're going to take it for a spin to see how it performs in real-world scenarios.
Bottom line: DDR5 is finally upon us, and GeIL is among the first out the door with some kits available. The Polaris RGB SYNC is premium system memory with RGB lighting and good overclocking support.
For
Good aesthetics
Extremely fast speeds
Notable advancements on DDR4
Lifetime warranty
Against
Expensive
Looser timings to DDR4
Requires new motherboard and/or CPU
GeIL Polaris RGB SYNC: Price and availability
DDR5 RAM is expensive since it's the latest and greatest in system memory for desktops. This generation of RAM includes notable improvements, and you can expect to pay a small premium for the luxury of testing out new modules. We're seeing more and more kits released by renowned brands, and we can expect to see the price fall as time passes by.
For this GeIL Polaris RGB SYNC DDR5-4800 32GB kit, you're looking at an MSRP of $350. That's considerably more than what you'd look to pay for a 32GB DDR4-3200 kit. The technology is new, so too is the product, but be sure to keep an eye on promotion periods like Black Friday where PC hardware often goes on sale.
GeIL Polaris RGB SYNC: What's good
GeIL did a solid job designing and manufacturing the Polaris RGB SYNC. The modules look great and the metal heatsink creates a sense of premium craftsmanship, which should hopefully translate into good performance. There's not really much else to say about the build quality of RAM, aside from these modules making use of high-quality components.
Backed by the GeIL lifetime warranty, there's plenty to like about these RAM DIMMs. Performance in benchmarks and gaming are positive, matching or surpassing that what we'd usually expect from DDR4 RAM. (We're still waiting to get our hands on a DDR4 12th Gen Intel motherboard to do some more accurate comparisons.)
At stock settings, this 32GB kit is clocked at 4800 MT/s with a CAS latency rating of 38 at 1.1v. Using the ASUS Enhanced Memory Profile on the ASUS ROG Maximus Z690 Hero it's possible to push the modules up to 5200MHz at 1.25v, which bumps up the timings to 38-40-40-77.
Image 1 of 2
Compared to DDR4, you're looking at a considerable difference in latency. Some of the top-range DDR4 modules can boast a CAS latency rating of just 14, making DDR5 with almost 40 seem a little odd. But in real-world tests and benchmarks, you're not going to notice sluggish performance thanks to advancements that DDR5 brings.
The Joint Electron Device Engineering Council (JEDEC) standard for DDR4 RAM caps out at 3200 MT/s. The JEDEC standard for DDR5 is 4800 MT/s to 6400 MT/s, which is a considerable leap forward from DDR4. The voltages are also lower, allowing you to run your PC without sucking as much power from the wall outlet.
Image 1 of 2
This doesn't impact performance, which has been improved thanks to the addition of 16 banks (or modules). Then there's the self-correcting capability. It's not quite the level of normal error correction code (ECC) you'd find on server-grade memory, but still offers strong levels of protection against loss. You can expect enterprise hardware to make use of both ECC features.
For consumers, this bodes well for the future of DDR5, and we like what we see thus far.
GeIL Polaris RGB SYNC: What's not good
DDR5 RAM is expensive. You're going to be paying a premium for trying out the latest hardware, but it's well worth it. While these modules do have looser timings than what you'll find with DDR4 memory, this is offset by the improvements made physically to DDR5 RAM, as well as the ability to clock way higher and achieve serious speeds.
Another factor to bear in mind is the requirement of a new motherboard and/or CPU if what you have does not support DDR5. Some Intel Z690 motherboards for 12th Gen processors come with support for DDR4, so watch out when shopping around. We've rounded up some of the best motherboards for Intel Core 9-12900K, best motherboards for Intel Core i7-12700K, and best motherboards for Intel Core i5-12600K.
GeIL Polaris RGB SYNC: Competition
There are some fantastic DDR5 RAM kits already available. G.SKILL is already at work setting world records with its RAM modules, and you can be sure Corsair will have plenty of kits available at different prices (and some without RGB lighting!).
In terms of value, you're getting a good deal with the GeIL Polaris RGB SYNC compared to other DDR5 kits. Corsair has a 16GB DDR5-4800 kit listed for $274, but it doesn't come with a heatsink. RAM modules do produce considerable heat when you're working with heavy loads, but if you do want to save money, there are options out there.
GeIL Polaris RGB SYNC: Should you buy it?
You should buy this if ...
You have a motherboard that supports DDR5 RAM.
You want the best speeds available for desktop memory.
You want to be part of the latest generation of hardware.
You don't mind paying a premium for new tech.
You shouldn't buy this if ...
You already have DDR4 RAM with enough capacity.
You don't have a motherboard/processor that supports DDR5 RAM.
You don't want to spend more on RAM than you really need to.
Like all new tech advancements, the early adopters pay a premium for the luxury of testing it out in a live environment and the initial wave of products are usually not going to be the best after some time for everything to mature. That's precisely where the GeIL Polaris RGB SYNC RAM kit is right now. It's excellent, but will it be as good as kits that are released further down the line?
This is a question that needs to be answered whenever you're shopping for new PC hardware. Even a processor could leave you feeling left out — just look at the Intel 11th Gen range of processors, which don't look too good compared to 12th Gen CPUs. The same goes for DDR5 RAM, but what we're seeing already is a good step forward from the best of DDR4.
There is nothing wrong with the GeIL Polaris RGB SYNC modules; in fact, they're excellent and were good enough for us to score high in benchmarks with the Intel Core i9-12900K, but they're very expensive compared to older DDR4 kits. If you don't mind paying a small premium on RAM, I highly recommend this kit for your 12th Gen Intel PC build.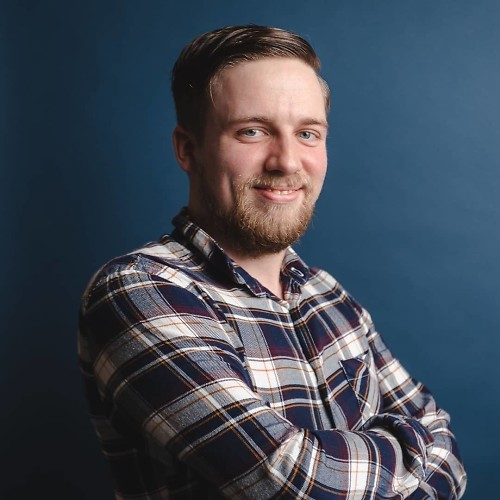 Rich Edmonds was formerly a Senior Editor of PC hardware at Windows Central, covering everything related to PC components and NAS. He's been involved in technology for more than a decade and knows a thing or two about the magic inside a PC chassis. You can follow him on Twitter at @RichEdmonds.