Google Stadia on LG TVs is a glimpse at Xbox Game Pass' inevitable future
By Jez Corden last updated
Unless you've been sleeping under a rock, you probably already realize this.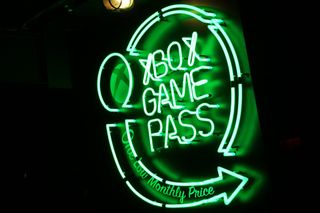 (Image credit: Windows Central)
Today as part of the CES 2021 festivities, TV manufacturer LG unveiled a bunch of new television sets, including 42-inch OLEDs to come (or as they should be known, SMOLeds, but I digress). The display manufacturer also announced an interesting tidbit about Google Stadia, giving us a glimpse at the future of streaming services.
Microsoft's mission to reach the world's two billion gamers hinges not on Xbox consoles but on its ability to meet consumers wherever they are. For the most part, this has indicated mobile devices, but really it encompasses everything on the "intelligent edge," from low-end laptops to your smart toaster.
Xbox without a box
LG says Google Stadia will arrive on its smart TVs by the end of 2021, baked in an app, with direct TV connectivity. All you'll need is a Stadia controller and an account, and you'll be able to play titles you've purchased within Google's service. Stadia also offers an HDMI box for use with any existing TV, as well as an Android app to access games on your phone. Stadia's tech is admirable, but the library as it stands right now leaves a lot to be desired, but this almost certainly will not always be the case.
Microsoft has a huge advantage over Google Stadia when it comes to content, with literally thousands of games that could make their way across into Xbox Game Pass at a moment's notice. Microsoft's service is entirely subscription-based, however, whereas Stadia requires you to buy the games outright. However, Stadia Pro has a growing list of free games included in its subscription service.
With Stadia migrating to TVs, possibly beating Xbox to the punch, it opens up another front in the war for your eyeballs. When will Xbox join the fray?
Improving Xbox Game Pass streaming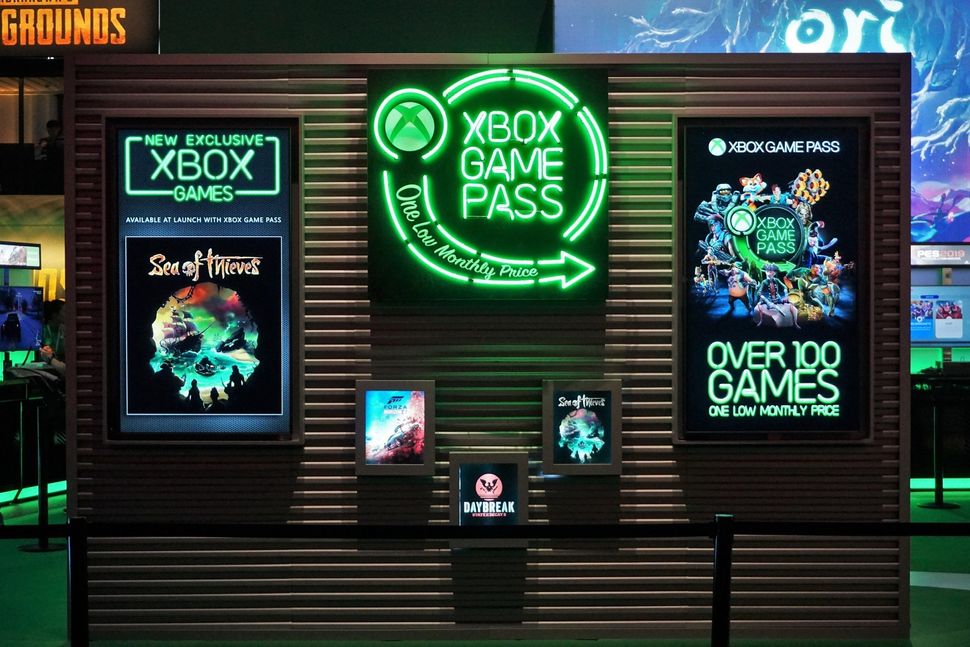 In the summer of 2020, Microsoft pivoted away from building iOS app versions of Xbox Game Pass, owing to Apple's frustrating store policies. Instead, Microsoft began working on Xbox Game Pass' cloud streaming web stack to bring Project xCloud to web browsers, where Apple's store policies can't block it. Modern TVs support Bluetooth, USB ports, and all the necessary features you would need to bring a streaming gaming service to their displays. Still, there are things Microsoft would need to prioritize before bringing these services to the masses.
Right now, it's quite arguable that Stadia provides a higher-quality streaming service than Xbox Game Pass cloud streaming, if you put aside the content each can now offer. Stadia was built from the ground up for this purpose, whereas Xbox Game Pass cloud streaming is, as of right now, effectively a beta, using repurposed Xbox One S hardware. The servers take a long time to spin up because they're using mechanical HDDs. There's also a limit on the resolution and computation Xbox One S cloud blades can handle, particularly when compared to Stadia. To that end, Microsoft is upgrading the entire Xbox Game Pass streaming service to Xbox Series X hardware this year, which will not only make games load faster, but it should also help them stream better, with superior processing at the server-side.
We've also previously written about how Microsoft's Bethesda acquisition was about more than just content. ZeniMax's tech team is formidable, known for the powerful and optimized id Software engine and the versatile Creation engine that powers the likes of Fallout and Elder Scrolls. A lesser-known fact is that this team was also building out streaming algorithms, dubbed Project Orion. Years ago, Bethesda demonstrated DOOM running remotely at 4K 60, right on stage.
The obvious future
The most obvious partnership would be between Samsung and Microsoft, initially. The duo has already worked plenty to integrate Microsoft's software into Samsung products, with OneDrive replacing Samsung's cloud platform, and Your Phone having an OS-level integration on Galaxy phones. There's every possibility LG and Google have some kind of timed exclusivity period for their effort for cross-marketing, despite the fact GeForce Now is on the way too. Either way, I expect Microsoft and Samsung will work out some form of timed exclusivity period, but it's hard to say for sure. 3
Regardless, the end game is that all best TVs for Xbox Series X, Series S will be able to run these services. Indeed, any device capable of receiving inputs and WiFi will be able to run these services, even Apple's, despite their anti-competitive store practices. You'll theoretically be able to run these services through the smart display panel on your Samsung smart fridge or that potato laptop you haven't used for five years. The age of video game streaming is well and truly here, despite the relatively slow rollout. And in that age, content is king, and Microsoft already has a massive head start.
Xbox
(opens in new tab)
Main
Jez Corden is a Senior Editor for Windows Central, focusing primarily on all things Xbox and gaming. Jez is known for breaking exclusive news and analysis as relates to the Microsoft ecosystem while being powered by caffeine. Follow on Twitter @JezCorden and listen to his Xbox Two podcast, all about, you guessed it, Xbox!
At this rate, as Xbox has rightly predicted, content becomes king. Hardware is gradually fading into the background. The company with the largest portfolio of high quality games gets ahead.

I don't know why Xbox not release game pass on Samsung TVs.. I heard rumors that they was planing to do it but I was so long ago. Maybe this will make that happen sonner.

Microsoft needs to get into TVs. A dongle would be easiest

Nah, just release an app for TV's, dongle is just an unnecessary expense that serves zero purpose outside of gouging extra money out of consumers.

They already said they're making a dongle.

And it doesn't change the facts, a dongle is completely redundant in this day and age, five years ago, sure, but not now.

@Sin Ogaris That will be true when "smart" TVs are no longer underspecced with little storage, ram and a anemic dual core processor (not to mention woeful optimization of firmware) lol. Until then a dongle is the best solution for now. I feel that LG has a leg up compared to other OEMs as they brought (after acquisition of webos and team) webos to TVs. It remains to be seen how well this stadia integration will play out. Knowing Google's greed for all data there is bound to be caveat buried in the TOS somewhere. I hope I'm wrong.

Why? Have a dongle that can also do XB wireless and they have a great addition. Bluetooth is horrible for gaming. Also, a dongle will allow people do play it on ANY TV with a HDMI port and not rely on a smart TV with BT.

Dongles will be necessary for a while. Many TVs will never be updated and are just smart (so to speak) because they have a Firestick, Roku, or other such device attached. Partnering with somebody like Roku or having their own will enable Microsoft to capture a good size of potential users. Even if it is just for the curious (which Stadia crowd was initially made of) For example I have a great 1080p Sony TV in my library/study that has minimal features and I have no plans to replace it but I use a Roku to access streaming on it and would use GP enabled device too. You would be able to take such a thing on trips as most hotels have functionality locked down and you definitely can't install additional apps but you can in many cases use the HDMI and plug-in those dongles. Which means instant gaming access. I can get one for my kids to take to their grandparents or aunt who definitely have smart TVs but are very old and I bet will not meet the standards for any Stadia (which can't even run on most Chromecast devices) or GamePass. You are still looking at around 50% of TVs used as the primary TV are 1080p and probably not very smart. And like me, people may have 4K as a primary but have secondary TV (like my study) that has limited functionality. That is 100's of millions of TV's for such a dongle type device.

I'm surprised Microsoft didn't went with Samsung as well memory wise for the Xbox.

MS really need to get xcloud onto TVs as soon as possible. If Stadia beats them to it it may hurt their take up. There's little reason why it couldn't be on there sooner I suppose and with a much better library they would see gamepass subscriptions rise massively.

And bring it to PCs with higher resolution and frame rates...

That is being tested internally. I suspect as soon as they can fill the data centers with Series X blades is when you will see a big push for streaming games to PC and Xbox devices. No reason to do it now because they are running Xbox One S blades that would not be able to anything next-gen or up the resolution to be competitive with Stadia. You only get one chance to make a first impression. If I were a betting many I would say you are probably looking at late Spring or early Summer for some form of public testing.

The business model to keep and eye on is Amazon's Luna: it provide a PC Game streaming platform for software developers to set up their proprietary game streaming silos like the big video companies, Disney +, HBOMAX, etc. Ubisoft already has a channel, and EA, Activision, and others will surely follow since it uses PC games, not specially coded games like Stadia needs. Game pass would be wise to also allow PC game streaming especially to consoles; the recent moves to get both platforms on a common version of DirectX should make that easy and allow PC gamers to play XBOX Games and Console gamers to play PC games. In such a contest, Microsoft's ongoing efforts to maintain Backwards Compatible games alive gives them an added edge so the should stay top dog for a while but they may have to adopt a version of the channels model to get the bigger developers to support XCloud with their full archives.

That's true but Stadia is a really strong service that doesn't require yet another subscription. I have GamePass and Over 600 games on my Xbox and yes I have Apple devices (my choice) and I'm waiting for XCloud. I currently have been using Stadia and where they have the upper hand. Stadia was built and you don't have to buy a box or technically pay a monthly fee. You buy the game and press play. Stadia in terms of horsepower is on par with the series X actually. DF has already stated that with Cyberpunk. But while Stadia is on Par, which eliminates that $500 console purchase. Stadia will be upgrading all of their servers beyond what it is currently. So even when Xbox upgraded their servers to output as a Series X, Stadia will yet be more powerful. But where Xbox wins is user base. What I will do from here on out is buy Games on Stadia and when GamePass comes to Apple devices, but ALSO using new servers, I'll use Xbox to play my existing library. I'm surprised that Google beat them to this in terms of quality and not sure why Microsoft ever decided to use an underpowered system to run their cloud streaming.
Windows Central Newsletter
Get the best of Windows Central in in your inbox, every day!
Thank you for signing up to Windows Central. You will receive a verification email shortly.
There was a problem. Please refresh the page and try again.