Some GroupMe employees reportedly let go in latest round of Microsoft layoffs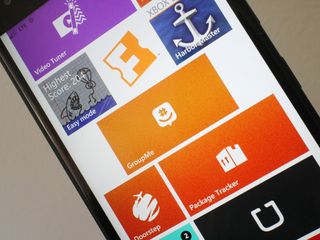 Last week, Microsoft's financials for the quarter were released and amidst all the positive numbers were another round of company-wide layoffs. The number of employees let go hovered around 1,000 and came from all levels of the company around the world and in Redmond. Microsoft said that the reduction was part of its normal cycle of evaluating its business and nothing out of the ordinary.
Interestingly, a now deleted tweet from the official GroupMe account suggests some GroupMe employees were also affected. The tweet, which was quickly removed, stated the following:
Since that October 21 post, the GroupMe Twitter account has been quiet only reinforcing the speculation about the job cuts.
Windows Central reached out to Microsoft for a comment and received the following response about the matter:
Microsoft has made no announcements about the future of GroupMe and at this time, there is no reason to believe the group messenger has been retired or specifically targeted in the latest round of layoffs.
GroupMe was acquired by Skype back in 2011 during the same time that Microsoft was already purchasing Skype. Since that time, many of the GroupMe staff were folded into the Skype team although the messenger remained as an independent entity. It is not clear what Microsoft's long-term plans are for GroupMe as it is slightly redundant with Skype and Skype for Business.
Thanks, Chad B., for the tip!
Get the Windows Central Newsletter
All the latest news, reviews, and guides for Windows and Xbox diehards.
Daniel Rubino is the Editor-in-chief of Windows Central, head reviewer, podcast co-host, and analyst. He has been covering Microsoft since 2007 when this site was called WMExperts (and later Windows Phone Central). His interests include Windows, laptops, next-gen computing, and for some reason, watches. Before all this tech stuff, he worked on a Ph.D. in linguistics, watched people sleep (for medical purposes!), and ran the projectors at movie theaters because it was fun.
Well wouldn't you be pissed if you lost your job? Posted via the Windows Central App for Android

Yes. But I'm a professional, right? A company can terminate your contract anytime they want (and pay you all your rights). That's doesn't give you permission to do something like this. If you were another company, would hire someone like this person? I wouldn't, he could do the same with my company.

Agreed, A person like that deserved to be laid-off. Nothing but justifies microsoft's decision.

Lock out people before letting them go next time

Seriously. He practically validated their decision in posting such salt.

I personally use GroupMe with my friends. It's great since it covers all the platforms, but the support has been total crap for Windows Phone. I just don't understand why. Please Microsoft save GroupMe!

I doubt they will. As the article said, it's a redundant app for MS which has Skype. I don't like it either since I use it often as well, but it is what it is.

Only redundant if everyone starts using Skype. I don't see my iPhone/android friends doing that very willingly. GroupMe was at least a name they didn't hate knowing it was MS.

Here in Brazil, nobody I know, know what is GroupMe

Same here, I love GroupMe for group chat with my friends, but we don't even have @ tagging and gifs only halfway work. Shame too because the features on other platforms seem rudimentary to add.

Same here - my weekly tabletop gaming group use GroupMe as the ~60 of us are spread across the gamut of device platforms. I haven't had much in the way of issues with the app; it hasn't been updated in some time, but it keeps our mismatched croup in contact. I would not want to lose this resource.

I agree. The windows phone app sucked really and was so slow to load new messages. I hated using it.

Only Skype to go forward!!!

Yeah, it's really ideal and simple.

Rather hope that they come to their senses and continuing family rooms and groups. And give it out to all platforms.

Lol that deleted tweet is so unprofessional. No wonder it got deleted.

It is ridiculous that the MS GroupMe app is published by Microsoft yet it is light years behind their iOS and Android counterpart as far as features and performance.

I downloaded GroupMe a while back but decided to uninstall it after I found little use for it. From what I hear, it's a pretty lousy app when compared to the GroupMe app on iOS and Android...which to me is a shame because MS owns GroupMe. That would be like if Skype, which MS owns, is better on iOS and Android than on their own platform. Oh....wait....

Skype is already better in iOS and Android rather than the Windows phone app!

Uhm, read his last two words...

For all we know is that groupme was the closest we got to the awesome Rooms feature that was removed. I really miss that one

Never heard of it. Ho-hum. Bring on Lumia 950!

Barely works on Windows phone. Works great on android smh

Everyone I know, I know, small group, uses group me and the app another platforms is better. Don't kill it

App is awful on WP. Don't see how this makes them any money

My friends and I use GroupMe extensively. I hope they don't kill it.

I don't know ANY people that use GroupMe on Brazil.

same here, i'm from Chile. WhatsApp is king. SMS are also non existant lol.

You mean they weren't already let go shortly after the WP app launched?
"if you need your support issues handled good luck?"
Why are they tweeting as if they supported the app before they were laid off? Lmao

This is what I was going to say... there was no support when we HAD Groupme employees! I would prefer they kill this app... then I could at least get the one Facebook Messenger holdout I know to dump it, and I wouldn't have to put up with it.

Lol because they aren't referring to groupme for windows phone. They are referring to group me where it is actually used by more than.. What, 10k people: Android and IOS.

My wife has to us it on android because of the same person... her experience is not that much better than mine.

Should lay off interns at the Microsoft garage, busy releasing apps for IOS and shit

If that's true, that is pathetic.

Yup, it's true.. Their latest app "Parchi", released on IOS, nowhere to be seen on windows

Sooo Rooms was axed for GroupMe and GroupMe is pretty much canned...
So that currently leaves us with a half baked Skype app... Where the dark theme is supposedly the same as a high contrast theme lol...
Sure the separate skype apps on WM10 are coming along but that hasn't hit GA yet and won't until late December / early next year... The lousy groupme app was still better than the skype app... Which says alot really imo.

Jesus....what is this...WP group me blows compared to iOS and Android versions...horrible... I use group me extensively on all platforms. As my main device is windows it really makes me want to chuck my phone some times.

Hopefully they were fired for subpar Windows support. We had no modern desktop client and the phone app sucked. It is actually awesome on ios and Android. Maybe they'll fold it further into Skype and get more done. Posted via the Windows Central App for Android

GroupMe is huge in college, I was surprised it had a WP app and was made by MS. Imagine my surprise when I noticed it had the worst performance of the three platforms. A good perk of it is that it doesn't need an app, as it can go over SMS too, so nobody is left out.

I use groupme literally everyday. It would be a huge blow to my entire university (every group uses it) if it was retired. Also the WP app isn't feature complete...classic.

So if this gets canned, what's the alternative? Telegram? WhatsApp? Skype?

If they open up outlook groups to everyone, will that help?

Ah that sucks- GroupMe is among the only MS services popular on US university campuses, and while the WP app is sub par, at least it works.

Uh, Now how are people supposed to racially profile? http://www.ibtimes.com/what-groupme-racial-profiling-prevalent-mobile-ap... /s

Microsoft needs to figure out how the heck they want people to communicate and roll that functionality out as a single entity. Not a mess of Skype, Outlook, GroupMe, Outlook Groups, Send, and whatever else they're trying out. Between all those they have most/all of the features people want but they need to be rolled into a consumer version and a pro version asap. Then promote it to people using the other services before shutting them down. I still don't understand how they can so easily dump stuff people use without having a decent alternative already out there (see: Skype Windows 8.1 app) for people to move to. (I know they've not dumped GroupMe yet, but it'll probably happen if most of the team has been laid off)

I think they consider the liability. Having many apps and planning to kill some while making another to be feature-complete are somewhat exprensive. Well, customer/consumer service is never a priority to them.

Consolidation seems like a good idea, and maybe some of ms services could use it. But in the case of Groupme, it's a bad idea. GM features need to move to other MS messaging solutions, not the other way around. As many have noted, gm is dominant in college. Why? Because it covers ALL platforms, including web and SMS (that's right, you can get all messages AND and reply via SMS, meaning even feature phones can participate or if you don't feel like installing the app) Because of this, it's perfect for collaboration of all kinds. The web client is supurb and no other messaging app does this kind of thing, share files, etc. MS has/had a golden opportunity to leverage gm and its young, educated loyal user base. It should keep gm going. Or figure out how to get Skype to integrate its features.

It's an ok app. Notifications are sporadic, massive battery drain in use, and messages no longer sync like every used to.