G.SKILL makes some of the best-looking RAM on the market. Just look at the exceptionally well-designed Trident Z Royal series, rocking silver and gold plating. The Trident Z Neo is a slightly more affordable range of RAM modules, but with a clean design and RGB lighting effects. They're also fairly speedy on paper, so we took see for a spin to see if you should consider them.
Is this a contender for one of the best DDR4 RAM for your PC or are alternatives from other vendors better worth your time and money?
Bottom line: G.SKILL's Trident Z Neo RAM family may be more affordable than the Trident Z Royal range, but the speeds are still up there with the best value RAM out there. If you're looking for some decent RGB RAM that doesn't focus too much on aggressive "gamer" styling, this is a solid kit to go for.
For
Good, clean design
RGB lighting effects
Rapid speeds
Great for gaming
Good balance of performance and value
G.SKILL Trident Z Neo tech specs
G.SKILL shipped us a 16GB kit sample, consisting of two 8GB DDR4 DIMMs. Since we're talking DDR4, this RAM can be used with both AMD and Intel motherboards and CPUs, so long as the processor and board can handle the higher clock speeds. Using extreme memory profiles (XMP), it's easy to ramp up this kit to 3600MHz with a single switch in the BIOS.
Swipe to scroll horizontally
Category
G.SKILL Trident Z Neo
Type
DDR4
Capacity
16GB
(2x 8GB)
Clock speed
3600 MHz
Latency
16-19-19-39
Voltage
1.35v
PCB
10 layers
Size
288-pin DIMM
Error Checking
Non-ECC
Price
$115 (2x 8GB kit)
Warranty
Lifetime
The G.SKILL Trident Z Neo series is non-EEC RAM, meaning there isn't a form of error checking on the modules. It's priced competitively when looking at competing 16GB RGB RAM kits from Corsair and other vendors, too. Another important statistic is the latency, which comes in at C16. This is pretty good for the price and means this kit is fast on paper.
G.SKILL Trident Z Neo design and features
The Trident Neo Z Neo arrived in a cardboard box with clear plastic packaging inside. Much like other RAM module kits, this packaging helps prevent any damage to the DIMMs, but this is a far shot from the luxurious packaging found with the Trident Z Royal with felt and a magnetically sealed box.
Also, unlike the Trident Z Royal, the Trident Z Neo range of RAM kits are designed for those who don't want to spend countless hundreds on system memory or may find the flashy gold or silver looks to be a little obnoxious. These sticks of RAM are more subdued with an aluminum build and solid RGB lighting strips atop of each stick.
The kit we received for review is the 3600MHz (CL16) bundle, but G.SKILL sells the RAM in an array of configurations at different speeds. Starting at just 2666MHz, which is considered slow for DDR4, you can configure a kit to go all the way up to 3800MHz from the factory. All that's required to hit the advertized speeds is to apply an XMP profile.
While the design isn't as in-your-face as the Trident Z Royal, G.SKILL still has some obscene attention to detail here. The modules are designed with a contrast of black brushed aluminum and powder-coated silver. This may not be to everyone's tastes and it may not go with the rest of your PC build. But for me, it looks sleek and modern.
This is, in part, thanks to the beveled edge with a tri-fin array and asymmetrical slant, which is actually inspired by the racing stripes of sports and supercars. That's all marketing, but the sticks do look pretty good on most AMD motherboards, and while this kit will run happily with an Intel motherboard, you'll want to go team red with these sticks.
The heat spreaders are thick and hefty here, giving the RAM some weight. They're a functional, too, aiding the heat dissipation. The RGB lighting is powered and altered using the DIMM slot so you won't require any additional cabling. You could even synchronize the effects with ASUS, Gigabyte, MSI, and ASRock motherboards.
G.SKILL Trident Z Neo performance
The performance of RAM is largely determined by the core clock speeds (both standard and XMP rated) and latency ratings. 2666MHz is considered the bare minimum for DDR4 RAM these days, and most modern processors (from both Intel and AMD) and motherboards will work with 3000MHz and higher.
Manufacturing has come a long way too, making the price jump from 2666MHz to 3200MHz more like a small step than a leap. Pushing up into the realm of 4000MHz is where everything gets interesting, but you'll not be doing that with the Trident Z Nero since the fastest modules you'll come across is 3800MHz.
No two RAM kits are the same, since you could easily compare two 3200MHz RAM kits from different vendors but the latency ratings could differ. While clock speeds match up, one kit may actually be faster than the other. The latency rating is displayed as CL, which stands for column access strobe (CAS), and determines how quickly the DIMM module can access data. The lower this CL figure, the faster.
The best situation is to have the highest clock speed supported by your motherboard and processor alongside a low CL latency rating. The G.SKILL Trident Z Neo I have has a clock speed of 3600MHz, which is pretty speedy, with a low latency rating of CL16. The CAS in full is 16-19-19-39.
In AIDA64, I managed to hit a latency score of 68.4ns, which is pretty much spot on with other RAM modules in the same segment. Read, write, and access scores were in-line with or above competitor solutions, however. G.SKILL clearly selects the best of the bunch for its RAM kits.
Swipe to scroll horizontally
| Category | Memory Latency |
| --- | --- |
| Corsair Vengeance Pro RGB | 55.3ns |
| G.SKILL Trident Z Neo | 68.4ns |
| G.SKILL Trident Z Royal | 75.4ns |
In games, you're not going to see much in terms of performance, unless you're moving from sub-3200MHz RAM. The 3600MHz kit produced a slight improvement in a number of titles, including Grand Theft Auto V, Mount & Blade II: Bannerlord, and Stellaris, but this could be considered within the margin of error.
Opened up GIMP to import a bunch of RAW photos captured on a Sony A6000, eight of them imported brought the RAM usage up to 15GB and the system remained responsive. Both Windows 10 and Ubuntu were able to make full use of the RAM and its rapid speeds, firing up apps and moving between them (and greedy Chrome) without issue.
Going above 3200MHz is often considered where you'll see diminishing returns, but it's clear there's a use for having 3600MHz RAM, especially if you're using AMD Ryzen processors that can take full advantage of the improved bandwidth. So long as you have a RAM configuration that has a low latency score and has a clock speed of more than 3200MHz, you're good to go. This Trident Z Neo 16GB kit nails both.
Should you buy the G.SKILL Trident Z Neo?
Who it's for
If you need fast RAM
If you're building an AMD Ryzen PC
If you want excellent performance
If you plan on overclocking RAM
Who it isn't for
If you want to build a budget PC
Choosing the best RAM for your PC build is important if you want to get the most out of your components. It's easy to get the processor, motherboard, storage, and graphics card spot on, but be let down by sub-par memory. G.SKILL DIMM kits are among the best in the business. They're usually a little more than competitor solutions, but you're getting seriously good RAM.
The Trident Z Neo is a great family of RAM with a striking design without being obnoxious. Not only do you get RGB lighting effects and a hefty DIMM kit with some pretty good cooling, but also excellent performance. Should you be able to stretch your budget to include the Trident Z Neo 3600MHz kit, you're going to have a good time, both for work and play.
Versatile Gaming Memory
Well worth the extra funds

There are cheaper alternatives out there, like Corsair's Vengeance Pro RGB series, but G.SKILL's Trident Z Neo range is faster, offers a cleaner design, and comes with plenty of headroom for enthusiast platforms.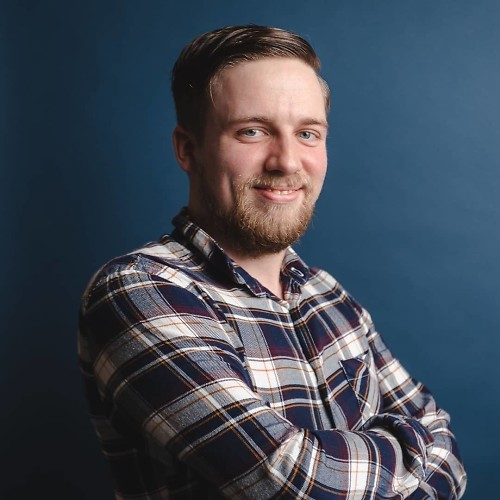 Rich Edmonds was formerly a Senior Editor of PC hardware at Windows Central, covering everything related to PC components and NAS. He's been involved in technology for more than a decade and knows a thing or two about the magic inside a PC chassis. You can follow him on Twitter at @RichEdmonds.