G.SKILL isn't the largest brand for PC components and accessories, but the company has quickly become quite the niche option for those with deep pockets and who prefer uniquely styled hardware. The Trident Z Royal has long been viewed by many as among the best-looking RAM modules you can buy.
The company relies on Samsung RAM modules, utilizes an aluminum heat spreader with a gold or silver finish. There's — of course — RGB lighting. Still, instead of using basic diffusers as you'd find on the excellent Corsair Vengeance RGB Pro range, G.SKILL meticulously crafted a crystalline light bar to ensure the right amount of light shines out.
Everything about the Trident Z Royal RAM modules screams overkill, but it's also part of the charm. Looks aren't quite everything, so let's see how this kit fares in real-world use. Is this one of the best DDR4 RAM for your PC?
Bottom line: G.SKILL's Trident Z Royal RAM kit is perfect for creating one awesome-looking PC build. Not only do these DIMMs look better than anything else on the market, but they're also extremely fast. Reliability is also right up there with the build quality, making this one of the best kits you can buy right now.
For
Gorgeous design
Amazing performance
Excellent lighting effects
Perfect for gaming
G.SKILL Trident Z Royal tech specs
We received a 16GB sample kit from G.SKILL, which consists of two 8GB DDR4 DIMMs. Being DDR4, you can use this RAM with AMD or Intel motherboards and CPUs, so long as the processor and board can handle the higher speeds. Using extreme memory profiles (XMP), it's possible to hit the 4000MHz clock speed.
Swipe to scroll horizontally
Category
G.SKILL Trident Z Royal
Type
DDR4
Capacity
16GB
(2x 8GB)
Clock speed
4000 MHz
Latency
15-16-16-36
Voltage
1.5v
PCB
10 layers
Size
288-pin DIMM
Error Checking
Non-ECC
Price
$289
Warranty
Lifetime
What sets this non-ECC RAM apart from some of the competition is the price, coming in at almost $300. It's not all about the design with the Trident Z Royal since this kit has a latency rating of CL15, which is incredibly low for the supported clock speeds. On paper, this is one serious package.
G.SKILL Trident Z Royal design and features
Image 1 of 3
G.SKILL designed the Trident Z Royal to be a premium RAM module that you'd think would be better suited on a display shelve in a jeweler's, not on Amazon or some other online retailer's web page. Even before you unbox the kit, it's contained within a premium black box instead of a simple cardboard or plastic package.
Once opened, the two RAM DIMMs are presented alongside a branded microfiber cloth and sticker. The modules themselves are contained within high-density foam, which provides adequate protection when the kit is in transit. You may wonder why the cloth is included, but it'll become obvious once you discover just how fingerprint prone the aluminum spreaders are.
This kit is the 4000MHz (CL15) kit, but G.SKILL sells its Trident Z Royal in an array of configurations. Starting at just 2666MHz, it's possible to save a little by going with slower modules (you can buy a 64GB 2666MHz kit for less than this 16GB review sample) or spend even more on up to 4800MHz DIMMs.
Each DIMM has fancy CNC-cut aluminum heat spreaders available in gold or silver, but both look amazing. These spreaders are huge and provide some heft to the DIMM. They're not quite as large as some other RAM modules, namely the aforementioned Corsair Vengeance RGB Pro, which can cause issues with installation in smaller chassis. G.SKILL kept the dimensions standard.
Image 1 of 2
The lighting on the G.SKILL Trident Z Royal is powered by the DIMM slot directly so that you won't require any additional cables. As a bonus, it's compatible with G.SKILL's own software suite, or you can synchronize the DIMM modules up with ASUS, Gigabyte, MSI, and ASRock motherboards.
G.SKILL Trident Z Royal performance
RAM performance can largely be determined by looking at the core clock speeds (both standard and XMP tested), as well as latency ratings. 2666MHz is the bare minimum for DDR4 these days, but most modern processors from Intel and AMD will gladly work with 3000MHz and beyond. The price difference between 2666MHz and 3200MHz isn't so much, making the latter the better choice.
When you get into the region of 4000MHz, this is where things can get really interesting. Not two RAM kits are the same, and it's easy to be too fixated on clock speeds and overlook latency ratings. CL stands for column access strobe (CAS) and simply determines how quickly the DRAM module can access data. The lower the CL figure, the better the overall performance.
It's best to have a high clock speed as supported by your motherboard and processor with a low CL latency rating as possible. This G.SKILL Trident Z Royal kit has a clock speed of 4000MHz, which is pretty fast, and a low latency rating of CL15. It's CAS in full is 15-16-16-36.
Image 1 of 4
Firing up AIDA64, latency came in at 75.4ns, which isn't too shabby and fits in line with other RAM modules. Considering the boost in clock speed, it's a strong result, but not quite as compelling as 55.3ns with the Corsair Vengeance RGB Pro. Read, write, and copy values were vastly superior, however.
Gaming-wise, you won't see much of an improvement here. Firing up numerous games, including Grand Theft Auto V, Mount & Blade II: Bannerlord, Stellaris, and Tomb Raider, I found a slight increase in FPS compares to 3200MHz of around 2. That doesn't sound much, and it's not, especially when the price difference between 3200 and 4000MHz kits is a fair chunk of change.
Anything above 3200MHz is considered diminishing returns, and this is evident throughout our testing. It's when you plan to start overclocking a system or build an enthusiast rig where the extra headroom really comes to life. There are faster kits than this at 5000MHz, but at that point, you're not getting much else if you can manage to find motherboard and CPU support without tinkering, and even then, the timings can be a little off.
3200MHz and 4000MHz really is the sweet range you should consider when shopping around for RAM. Because G.SKILL uses Samsung's B-Die, you can push the DIMMs past the rated speed to get even more out of them, so long as your system can handle the additional bandwidth. Overall, top-notch performance to match the excellent design.
Should you buy the G.SKILL Trident Z Royal?
Image 1 of 2
Who it's for
If you need super-fast RAM
If you're building an AMD Ryzen PC
If you want excellent performance
If you plan on overclocking RAM
Who it isn't for
If you want to build a budget PC
When looking for RAM kits to install inside a PC build, you plan to take great care regarding the overall design and finish; it's easy to save some money and choose a standard looking RAM kit. If you want to take things to a whole new level and separate your PC build from everyone else, G.SKILL's Trident Z Royal RAM is perfect for creating one excellent-looking PC.
Whether you opt for the silver or gold finish, the modules will look great once installed on a motherboard, and the RGB lighting is but a bonus. I'm not one who usually finds RGB lighting on hardware like RAM and headsets appealing, but there's something about how G.SKILL designed the diffusers with the aluminum spreaders.
Looks aren't everything, and G.SKILL made sure it has the performance to justify that high price tag. If you can stretch your budget to cover 4000MHz modules, I'd wholeheartedly recommend it for a gaming PC, especially if you're rocking the latest Intel or AMD Ryzen processors. These are easily among the best RAM modules on the market.
Premium Memory
Best of both worlds

Sometimes you need to sacrifice performance in favor of looks or vice-versa, but G.SKILL proved it's possible to nail both with the Trident Z Royal range of RAM. The 4000MHz C15 kit we reviewed here is simply sublime.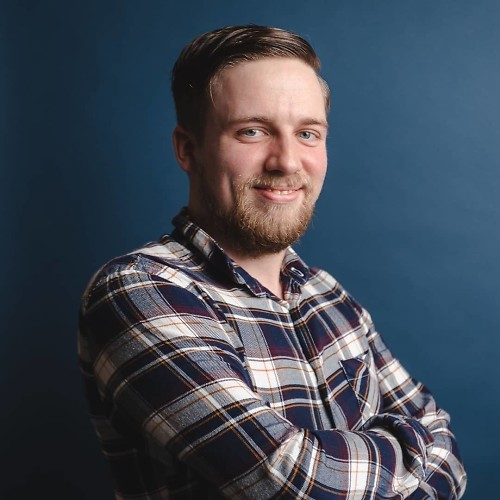 Rich Edmonds was formerly a Senior Editor of PC hardware at Windows Central, covering everything related to PC components and NAS. He's been involved in technology for more than a decade and knows a thing or two about the magic inside a PC chassis. You can follow him on Twitter at @RichEdmonds.