Corsair made over $1 billion in revenue in 2019, and the company has an astounding 42% share in the PC components segment in the U.S. Corsair dominates when it comes to memory, power supplies, and cases, and the company is the best-selling gaming keyboard vendor in the U.S.
Memory continues to be the single biggest category for Corsair, accounting for $429 million in revenue last year. While Corsair relies on third-party vendors to manufacture most of its gaming peripherals and other products, it runs the memory business on its own, sourcing DRAM modules from SK Hynix and Samsung and making finished kits in a facility in Taiwan.
With the Vengeance RGB Pro, Corsair is targeting the enthusiast segment. The DRAM kit is available from 2666MHz and goes all the way up to 4400MHz. I'm testing the 3000MHz option, with this particular variant striking the ideal balance between value and performance. Let's take a look at what the Vengeance RGB Pro has to offer, and why it is the ideal DRAM for your next RGB build.
Corsair Vengeance RGB Pro
Bottom line: With excellent performance backed by multi-zone RGB lighting, the Vengeance RGB Pro is one of the best DRAM kits you can buy right now. With plenty of configurations to choose from and highly adjustable lighting, this is the DRAM to beat.
For
Multi-zone RGB lighting
Incredible performance
Highly configurable via iCUE
Decent value
Corsair Vengeance RGB Pro What I like
The Vengeance RGB Pro series is available in a dizzying array of configuration options. Corsair sells the DDR4 memory in 8GB, 16GB, and 32GB variants, and offers kits that go up to 256GB. I'm using a 32GB kit that consists of four 8GB DRAM modules clocked at 3000MHz (CL15), with this variant available for $175. The 32GB memory kit hits the sweet spot for most builds, and as a result Corsair a wealth of options, including a base 2666MHz CL16 configuration that costs $170 going all the way up to a 4400MHz CL18 variant that retails for $760.
There are two points to consider when picking up a DRAM module. The first is the speed: a DRAM module with a 3000MHz or 3600MHz frequency is usually a better choice over a 2600MHz option, but you'll have to make sure that the Intel or AMD CPU that you're using can take advantage of those speeds. If you have a Ryzen 5 series or above or are using an Intel 8th Gen Core CPU and above, you should be fine.
DRAM with a 2666MHz frequency should be more than enough for most use cases, but considering the minor difference in cost between 2666MHz and 3000/3200MHz, you're better off choosing either of the latter options. The other point to note when choosing RAM is the latency. You'll see a CL number against each module — the DRAM module I'm testing today has CL15. CL stands for CAS (Column Access Strobe) latency, and it determines how fast the DRAM module can access information. A lower figure here means lower latency, and faster information retrieval.
CAS latency is one part of a broader set of numbers that correspond to memory timing. For the 32GB Vengeance Pro module I'm testing, those figures look like this: 15-17-17-35. The first number is the CAS latency, and that has the biggest impact on performance.
Image 1 of 5
Now that you have a high-level overview of how DRAM works, let's look at the Vengeance Pro. Corsair was one of the first brands to go all-in on RGB lighting, and the Vengeance Pro is available with black and white heat spreaders made out of aluminum. There's a light bar that runs across the length of the DRAM module, and the textured matte finish looks great.
The RGB lighting on the Vengeance Pro is powered directly by the DIMM slots, and each light bar contains 10 LEDs that provide uniform backlighting. The lighting is controllable via Corsair's iCUE software, and you can choose from solid colors to various fade and transition effects. If you have other Corsair products with RGB lighting, you get the ability to synchronize lighting effects.
I tested the memory with its 3000MHz profile, and it delivers outstanding figures across the board. Memory read/write performance is stellar, and the latency at 55.3ns is lower than its rivals. For what you're ultimately paying here, you're getting a great value. You can always overclock the DRAM module to hit higher frequencies, but you'll run into diminishing returns pretty soon. For most use cases, the 3000MHz profile is more than adequate.
Corsair Vengeance RGB Pro What needs work
With a profile of 51mm, the Vengeance RGB Pro isn't suited for small form factor (SFF) builds. So if you are looking to build a home theater PC and looking at a SFF case, be sure to see the memory clearance for that particular case and whether the Vengeance Pro will slot in. Of course, if you don't want the RGB lightbar, you can just buy the regular non-RGB version and save some cash.
Corsair Vengeance RGB Pro The competition
You can pick up DRAM modules with RGB lighting from a host of manufacturers, with the $170 G.SKILL TridentZ RGB a close contender to the Vengeance Pro. The TridentZ kit is also available in a 4 x 8GB configuration at 3200MHz and CL16, and you get vibrant RGB lighting as well.
If you're looking for a more value-focused pick, the $120 TEAMGROUP T-Force Delta RGB is a decent choice. You get two 16GB DRAM modules at 3200MHz and CL16, and the RGB light bar extends down the sides as well, resulting in a more diffused backlight.
Corsair Vengeance RGB Pro Should you buy?
You should buy this if ...
You want diffused RGB lighting that looks great
You need reliable performance with a lot of overclocking headroom
You're investing in Corsair's iCUE platform
You should not buy this if ...
You have a case with limited clearance for memory
Corsair made its name on the back of its memory business, so it's no wonder that the Vengeance Pro continues to be the DRAM module to beat. The build quality is as robust as it gets thanks to the aluminum heat spreader, the RGB light bar with 10 integrated LEDs provides diffused lighting, and you get the ability to customize the lighting effects with iCUE. This truly is one of the best DDR4 RAM kits.
Combine that with stellar performance at 3000MHz, configuration options that go up to 4400MHz, and overclocking potential, and it's safe to see why the Vengeance Pro is the ideal DRAM module for your next build.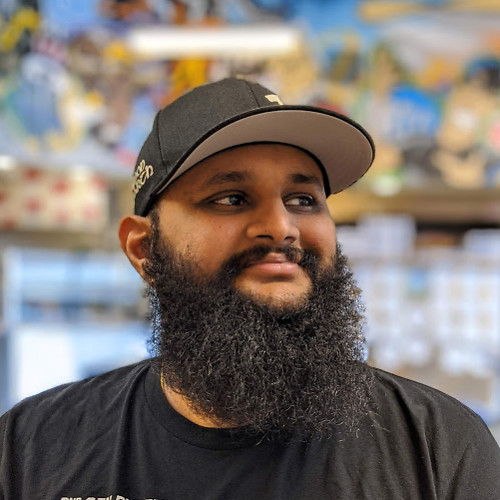 Harish Jonnalagadda is a Senior Editor overseeing Asia for Android Central, Windows Central's sister site. When not reviewing phones, he's testing PC hardware, including video cards, motherboards, gaming accessories, and keyboards.