Halo live action television series directed by Steven Spielberg and more shows coming to Xbox One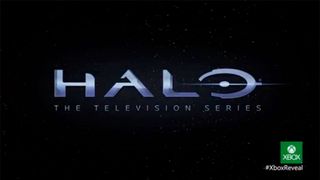 Some good news for Halo fans out of the Xbox One event in Redmond earlier this morning. There's a television series coming soon to an Xbox near you.
Details are light at the moment, but 343 Industries has partnered with Steven Spielberg to direct and produce a live action television series centered on the Halo universe. No word on the story or when we can expect to see the show, but we'll update you when we learn.
On that note, Microsoft is taking a unique approach to content on the Xbox One. There are currently teams in Los Angeles, Seattle, and Vancouver working on new programming for the Xbox community. We expect to see new experiences centered around SmartGlass and Kinect.
And on that note, Microsoft has announced a partnership with the NFL to bring that new experience to the upcoming football season. There will be exclusive content with both Kinect and SmartGlass interaction. Users will be able to watch games live and snap their fantasy information to the side of the screen.
More as we learn.
Windows Central Newsletter
Get the best of Windows Central in your inbox, every day!
Something to look forward to?

Yeah, I'm a little mixed on this one too - I like Halo as a game, but as a TV series? I'll need to wait for more previews on it.

never watched forward unto dawn on youtube??

This is going to be EPIC. :D

For me, it already is EPIC!

Oh yeah, DEFINITELY going to be EPIC

Extremely excited for this! I love every piece or fiction from the Halo Universe.

Lol live action. When will they learn. Someone go show them Avatar the Last Airbender or Dragon Ball Z. What a joke lol.

youtube forward unto dawn

Shyamalamadingdong directed The Last Airbender. THAT is what ruined it. A good crew could have made it work.

Please do the story of Master Chief... No more side story bull crap.

He will not direct, this article needs to be fixed. He will be a producer probably.

Engadget is reporting that he will be an executive producer

This WILL NOT make up for the lack of backwards compatibility with Halo 4, coupled with the lack of any game to play at launch from the series.

Just play it on your 360. And there may not be a halo game at launch, but that has been the case for both of the previous xboxes. And if you meant launch titles in general (im pretty sure you didn't), there are plenty of them.

Interesting to see how Spielberg will sell it?!

So, since MS has partnered with the NFL will WP been getting an official NFL app?

Yeah...not sure about this. Halo 2 was were halo peaked. Halo 3 was ok though.

Gotta disagree with you there. IMO halo 2 was the worst of the series.

As a huge Halo fan, I don't like this idea, unless they put in 110% effort and right funds into making it LOOK and FEEL like the Halo univese we all know and love.

The verge reported that Spielberg would be executive producer and here I read director. I don't remember them specifying either at the reveal. Is there confirmation of one or the other?