We go hands-on with the cool new features on 6tag 4.0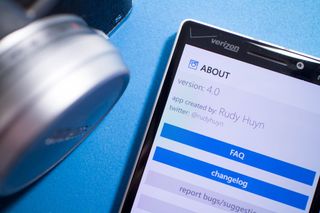 The official Instagram app for Windows Phone hasn't seen an update since March last year. It's still lacking features offered by the official apps on iOS and Android. The good news is that 6tag, a popular third-party Instagram app for Windows Phone, continues to add new features that are absent from the official one. With latest version 4.0 update, you can adjust filter strength, play with five new filters, and edit existing posts. Want to see it in action? Check out our hands-on video.
The new feature to be able to edit captions after the photos have been uploaded is really handy. This is a lifesaver if you missed a really embarrassing typo. Instagram officially added this feature for Android and iOS last November. To edit your caption on 6tag, go to one of your photos and tap the three dots at the bottom. Tap the pencil icon to edit. You can change the caption and location of the photo.
Another cool new feature is the ability to change the filter strength. Sometimes, you just want to add a little bit of editing. When you're at the filter selection screen, tap the three dots at the bottom and tap adjust filter strength. Drag the slider until you're happy with your photo. Instagram officially added this feature for Android and iOS last June.
Speaking of filters, 6tag has also added five new filters. They're called Slumber, Crema, Ludwig, Aden and Perpetua. You can find them in the filter selection screen located all the way to the right. Ludwig looks to be my favorite. Instagram added these filters to their official iOS and Android apps last December.
How do you feel about the new features for 6tag? Do you still use the official Instagram Beta app? Sound off in the comments!
Get the Windows Central Newsletter
All the latest news, reviews, and guides for Windows and Xbox diehards.