AMD Ryzen PRO 7000 Series CPUs: The future of AI-powered business laptops and (maybe) desktops
Ryzen to the challenge with AI-powered CPUs for business pros.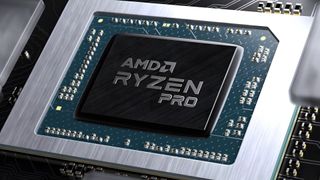 (Image credit: AMD)
What you need to know
AMD announces its new Ryzen PRO 7000 series of processors for desktops, notebook laptops, and workstations, focusing on energy efficiency and AI.
Mobile Ryzen PRO CPUs include the emerging Ryzen AI engine, partnering with Microsoft for the Windows Studio Effects suite, but AMD wouldn't confirm its inclusion for future PRO 7000 desktop CPUs.
AMD Ryzen PRO CPUs are set to hit the commercial market this year, with OEM partnerships including notebooks and workstations from HP and Lenovo.
---
AMD just announced its brand-new Ryzen PRO 7000 series of processors for desktops, notebook laptops, and workstations. Unveiling AMD's plans for the new range, Senior Director Matthew Unangst described their continued focus on hybrid work environments, including efforts to improve efficient battery consumption alongside further utilizing emerging AI technology.
The usual promise to reduce its carbon footprint in mass production rounds up a relatively standard set of modern goals for the company. However, the new Ryzen PRO 7040 series still hints at some game-changing business hardware to come. So confident is AMD in its new ultra-efficient series of processors, Unangst showed me several in-house benchmark results, pitting them against Intel's low-power 13th Gen mobile -P and -U series.
AMD Ryzen PRO 7040 Series
Image 1 of 4
This business-focused range of 4nm CPUs is built on AMD's Zen 4 tech, including its latest RDNA3 integrated graphics chip. More importantly, the integrated AMD Ryzen AI is an apparent building block for extended capabilities in the future. Split into a clear divide between mobile workstations and traditional notebooks, the high-performance -HS chips will come in Ryzen 9 PRO, 7 PRO, and 5 PRO variants with a 35-54W TDP, positioned somewhat between its Intel 13th Gen -H and -HX series competitors.
For commercial notebooks aimed at a more general audience, the efficient -U series chips stick to Ryzen 7 PRO and Ryzen 5 PRO with a 15-28W TDP, similarly targeting the in-between space of Intel's 13th Gen -U and -P series. In particular, AMD champions the Ryzen 7 PRO 7840U in its tests against a range of Intel 13th Gen Core i7 mobile -U and -P series CPUs, claiming better multitasking performance and overall battery life.
AMD Ryzen AI
Image 1 of 4
As part of the Ryzen PRO 7040 series, Ryzen AI is the beginning of AMD's expansion into the unknown future of artificial intelligence applications in business. It starts with a collaboration between themselves and Microsoft, using the Windows Studio Effects suite with Ryzen AI to enhance video conferencing on all apps, not just Microsoft Teams. From here, accelerating data analytics with AI assistants like Copilot can be powered by the same integrated chip alongside generative tools for content creators.
The AMD Ryzen PRO 7040 Series processors join a wide range of AI-enabled hardware, including its EPYC processors developed for server machines and Radeon Instinct Accelerators for even larger data centers focused on machine learning. Each includes AMD PRO enhancements, including increased chip-to-cloud security with integrated Microsoft Pluton support. It's a natural step forward for business-focused machines to use an integrated chip for AI-powered encryption, and AMD is already working with OEMs to implement it.
OEM partners and Ryzen PRO desktop
Image 1 of 3
Hardware featuring the new AMD Ryzen PRO CPUs is already set to hit the commercial market this year, with notebooks from renowned manufacturers HP and Lenovo using the 7000 Series processors. HP's EliteBook G10 and 800-series specifically come loaded with AMD's 7040U, alongside the Lenovo ThinkPad Z13, Z16, T14, T14s, T16, and X13.
Mobile workstations from Lenovo are already part of the current portfolio, and HP plan to add its ZBook Power G10 A and ZBook Firefly 14 G10 A with the high-performance AMD Ryzen PRO 7040 HS-Series chips, continuing its determination to wrestle the professional space away from Intel.
Image 1 of 2
AMD still expects the commercial desktop market to grow, albeit not as much as the laptop side. Its power-efficient Ryzen PRO 7000 Series desktop processors feature up to 12 cores using the Zen 4 architecture at a 65W TDP, with at least 5GHz boost frequency on each variant. Offering Ryzen 9 PRO 7945, Ryzen 7 PRO 7745, and Ryzen 5 PRO 7645 models with varying core and thread counts, all use its modern AM5 socket supporting PCIe 5.0 expansion slots, USB4, and DDR5/LPDDR5 memory.
The AM5 socket is planned for continued support into 2025, and AMD proudly describes more across-the-board improvement from its previous generation processors and comparative benchmarks against Intel 13th Gen desktop CPUs. Offering up to 230W socket power delivery, the AM5 socket is fortunately still compatible with last-gen AM4 socket coolers. Combined with new motherboards starting at $85, the new Ryzen PRO desktop CPUs are compatible with all AM5 chipsets to help to keep costs down.
The AMD Ryzen PRO 7000 desktop and PRO 7040 mobile processors are touted as the world's most advanced CPUs for business users, alongside the first to integrate AI engines in x86 chips. AMD's Senior Director wouldn't comment on AMD Ryzen AI implementation details in its PRO desktop processors but claims that AI will be a huge fundamental part of its ever-expanding portfolio.
Get the Windows Central Newsletter
All the latest news, reviews, and guides for Windows and Xbox diehards.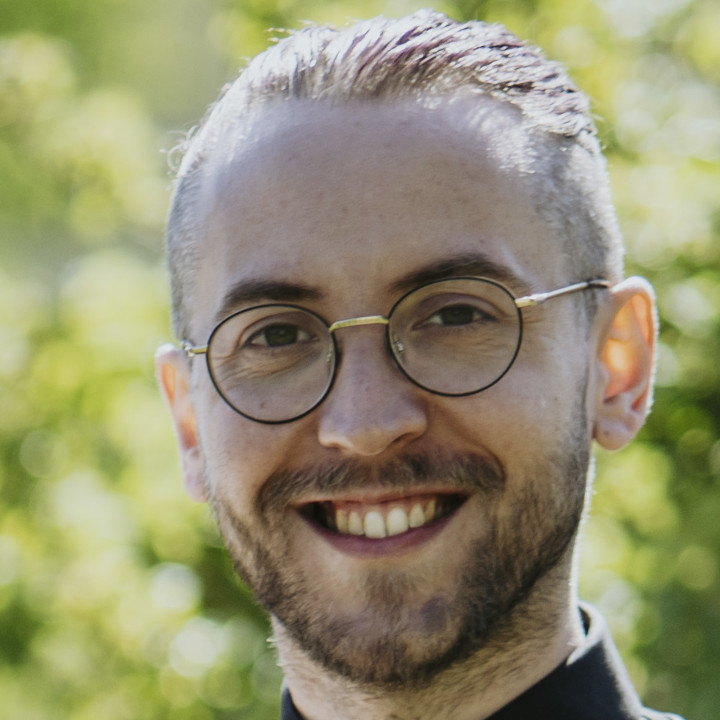 Ben is the channel editor for all things tech-related at Windows Central. That includes PCs, the components inside, and any accessory you can connect to a Windows desktop or Xbox console. Not restricted to one platform, he also has a keen interest in Valve's Steam Deck handheld and the Linux-based operating system inside. Fueling this career with coffee since 2021, you can usually find him behind one screen or another. Find him on Mastodon @trzomb@mastodon.online to ask questions or share opinions.