Here is what is new in Windows 10 Technical Preview 10051 for Phones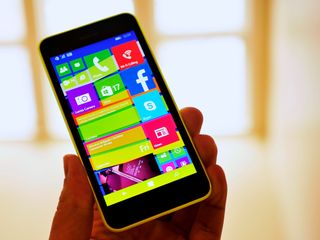 Microsoft has now published the changelog of all the big new features and improvements in today's update for the Windows 10 Technical Preview for phones.
Windows 10 for phone Build 10051 contains numerous new improvements. Below we are highlighting the main changes.
Project Spartan: An early version of Project Spartan is available in this flight. It uses our new rendering engine to give greater interoperability with the modern mobile web, and includes early versions of Reading View and Reading List. For now, Project Spartan is not the default browser, and exists side-by-side with IE11. You can find it in the All Apps list and pin it to your Start Screen from there. Please send feedback on sites and design. For more details on Project Spartan on the phone – see this blog post. Be sure to also check out this blog post from Joe.
New mail and calendar apps: Outlook Mail and Outlook Calendar are the new built-in mail and calendar universal apps for Windows 10. These new apps bring a fresh UI, with a toggle to freely move between your email and calendar without returning to the Start screen. Outlook Mail includes customizable Swipe Gestures, letting you swipe right or left to take actions like delete, flag, move or mark as read/unread. Also check out the new email authoring experience. Outlook Mail leverages the familiar capabilities of Word to create a richer email experience. You can do formatting tricks like inserting tables, adding pictures and using bullets and text. Outlook Mail and Outlook Calendar connects to Office 365, Exchange, Outlook.com, Gmail, Google Calendar, Yahoo!, IMAP, POP and other popular accounts. Please note that to add or remove accounts in Outlook Mail and Outlook Calendar, you do so within these apps. The Email + accounts page has been removed from the Settings app.
New Phone and Messaging apps: You'll see our new Phone and Messaging apps in this build. Give them a try and let us know what you think. The Messaging app has a new visual design. You can also easily upgrade from a messaging conversation to a voice call with one click of the phone icon in the new app bar. Note: If you are updating a phone from Build 9941 – please see below for a known issue regarding MMS that will require you to go use the Windows Phone Recovery Tool to roll back to Windows Phone 8.1 first and upgrade to this build in order to have MMS working on your phone.
New People app: The new universal People app has a new visual design but will continue to be the comprehensive list of all your contacts across the services you care about such as Exchange, Outlook.com, Gmail, Facebook, etc. You'll be able to easily manage all your contacts and quickly connect with them.
New Maps app: The first preview of our new universal Maps app on phone is now available. Maps offers you the features and tools you need to explore and navigate the world. This includes the best maps, aerial imagery, rich local search data, and voice guided navigation experiences from both Bing Maps and HERE maps, integrated together for the first time into a single app for Windows.
Updated App Switcher: Check out the updated app switcher by pressing and holding the back button on your phone to see your recently used apps. We've added support for landscape when invoked from an app being viewed in landscape. For large phones like the Lumia 1520, we've introduced a new grid layout so you can be more efficient at switching between apps. And we've extended the length of recently used apps to 15.
Some things we've fixed
We've updated the keyboard layout based on your feedback. The keyboard layout now has period, comma and emoji keys on first page of keyboard. Language switching is enabled by press-and-hold on the &123 key. There is also an option to replace the emoji key with the language switching key.
We've fixed the Cortana icon resolution so it now scales with tile size.
We've fixed the issue where the Photos app would fail to launch periodically when attempting to add a photo attachment to an email, OneNote or Facebook item.
We've fixed the issue where the Microsoft Band wouldn't sync with your phone after upgrading to Windows 10.
The Photos app's tile will now pick up the phone's theme color before it's launched and then start showing pictures from your collection including OneDrive in the Live tile.
As soon as we have finished downloading our updates, we will post a screenshot gallery, hands-on video, and more details about some of the new individual components of today's update! Stay tuned.
Source: Windows Blog
Daniel Rubino is the Editor-in-chief of Windows Central, head reviewer, podcast co-host, and analyst. He has been here covering Microsoft since 2007 when this site was called WMExperts (and later Windows Phone Central). His interests include Windows, Microsoft Surface, laptops, next-gen computing, and for some reason, watches. Before all this tech stuff, he worked on a Ph.D. in linguistics and ran the projectors at movie theaters, which has done absolutely nothing for his career.
My phone is still stuck on downloading previous version!!!

1/2 Okay, here's what's going on: For phones on 9941 already, just go to Settings > Update and you can DL now https://twitter.com/GabeAul/status/586580575818887168

Wait for few mins, gab tweeted about the TP server error but those who have wm10 already , they get the update and the new users have to wait for few minutes

This thread and this issue is just like the day the tech previews came out.... Another live Load Test!! :)

Update: The provisioning data is still being updated. This should be a 2 minute process and it has been going for 40mins. Debugging.... So the cookies are not ready as yet!!

my insiders app is crashing every time I'm checking for update! NEED HELP :'(

Same here. Maybe we gotta wait sometime more.

Well I'm gonna wait for the Developer Preview! Can't wait to see all the hands on video :D

Cannot download, server busy.

Same here, server error :(

Yep! Same here... Too many people slamming the server...

This would have been a great time to introduce P2P protocol. But, I'm not sure if that will be applicable to phone updates.

Even if they did introduce it. You would need to be running this version of Windows 10 to see the benefit.

Gabe just announced on Twitter they are aware of the error. They are fixing it.

Ugh, seriously...in THIS day and age? *smh* =/

Gabe Aul just confirmed it's an error. See his Twitter account. MS is working on it.

Getting the same all the time. I tried to uninstall and reinstall windows insiders app, but now I can't even sign in

Here we go indeed! Does this build include support for openvpn?

no!!! we don't have to wait.. at least I'm not waiting.. somebody tell me HOW TO FIX THIS insiders app crashing thing ?!?

I am already on the Preview and it says my phone is up to date. :/
Will definitely have to wait a while.

It isn't through developer preview app... You have to opt into windows insider, then download the app for it and then log in with the account. It will then tell you if there are any new builds

I don't think I know that? -_-

From your comment it says you're on the Preview app, not the Insider app.

Gab tweeted about it. It should be around 450mb

Friends have patience according to latest tweet of Gabriel aul the ms are working over the server issue .....so as we have waited 2 months why cant we wait another 10 15 min more ....as this is techical problem so let them have repaired that have make us available ....best of luck to all and have a patience guys ...

Me too! Yay I'm not the only one! Can't wait to download!!!

it seems like only my insiders app is crashing! no be is bothering and no one giving a damn bout it -.-

Will this download to a Lumia 820? (struggling to find the article that details exactly which phones are supported)

Read the articles before :)

Windows Insider app. You have to sign up to be an insider though

I already upgrade on windows. 10............but when I check for new builds update......my phone shows ur phone is up to date.....how can I download new updates..

Lumia 930 and Lumia Icon won't have this update not only in India but all around the Globe ... Better luck next time...

"When in India" is no more funny now!
I doubt you to be an Indian.

••• He has been trolled •••

Microsoft's birthday gift to me :)

Lol! This 'birthday gift by MSFT' is becoming a new bugging thing on windows central :P no personal offence to you niranjan..but wish you a very happy birthday man!

HBD!! Are you able to download the build?

Seriously!!?? :D :P
Another day is about to start in an hour. Hope you don't miss your bday gift bcoz of the server error :P

Happy B'day! Many, many returns of the day! :)

Thank u all for the wishes :)

I cant go further after clicking get preview builds.. It is just loading

lol cuz its being overloaded with everyone checking at once

The exact same issue happens for me, any idea how to solve it?

Same. I'm running 8.1 at the moment on 635.

We are doing an unofficial DDoS attack on the servers. Give it time. If you can, wait until later.

Don't use the insider app. Use the phone update in settings :D

You cant get the update by doing that.. Gabriel Aul said its some server error they'll fix it in some mins

I get an "error occurred, check your date/time settings or network connection" message

It is going to be fixed within mins.. Wait for sometime

server error for my ATT Lumia 1520 aka main phone

Same here.... Server error :(

Same. 1520, main phone...

Let the server be clear first :D

It says Internal Server Error... Cannot Download

Server error for me also...any solution guys?

just wait mate, microsoft is fixing this problem with server:)

Ohhh my god my heart is racing...

Spartan available...good news

That's a big update indeed.
Looks like Microsoft servers are overloaded.

I'll wait for known issues and possible fixes besides the listed MMS one.

Servers blown up. All 100 of us are testing their bandwidth, lol.

Keep getting a server error too on my 920 on att

server error any one hving the same problem ?

stupid app not working i wannn it i wann it i wann it !!!!!

Yuppie spartan available Posted via the Windows Central App for Android

server errors are funtastic!

Unable to download some server prob

Is it available for 720??

Have anyone got the update in L730..?

Anybody downloading on 512mb device? Am still in office

Who wants to see there windows 10 phones look like this?? I do!! https://windowsphone.uservoice.com/forums/101801-feature-suggestions/suggestions/7438894-beautiful-stand-out-os-design-concept

Anyone else getting server error when trying to download the preview? I'm on a 520

I guess we just got to wait a little then

I'll try in a few hours, keep getting server problems

One of the known issue is "Data connections can't be disabled."
What does that mean? Data Connection will be on 24x7 and we can't switch it off? if that is the case then I'm scared of high phone bill :-/

No, it just means the toggle to turn of dat doesn't work, not that it will consume data constantly. If you are connected to wifi that will still be the priority.

Cue hamburger button complaints lol I am patiently waiting for the screenshots and hands on video. :)

I just keep getting server timeouts, grrrr. Could everyone just stop for a few so I can download it :D

Why don't you stop so I can download it. ;)

Cause I asked first lol. Looks like I won't be doing this build tho, I just read "Call + SMS filtering will not work after upgrade" for this build.

Same for you . I want it :P

That plea is very rich, I like that. I hope MSFT was not thinking folks would download, if they did and as such not provide enough bandwidth / server, big shame on them

Server error just means to many people are pulling it at the same time. I am sure once people start getting it installed, more will be able to download. Be patient, we will all get it today.

Just relax, and save all your data to the cloud to pass time. You never know what could happen...

Though I have only one Lumia, I'll still install it on my phone......hope its nt really buggy

Bad idea. It is. Check the known issues. Keep the Restore app handy ;)

I know it's not available for my 930 but it's loading like everyone else's, maybe they fixed it in time!!

I doubt it. That just means that the servers are so overloaded that it's taking a while to tell you that you can't get it.

Same here. I decided to try anyway and I am having the same issue.

When I click the get preview build it's showing a connection error prevent downloading program for you please Change date and time

Ms is fixing this problem as all of us have this issue

.......details on Project Spartan on the phone – see this blog post. Be sure to also check out this blog post from Joe. (He missed the links in the post above)

The same Server error :/ :( :(

It says my phone is up to date. Lumia 1020 (Rogers Canada), received neither Windows 10 for Phone, nor Denim.

for win 10 use Insider App.

Did you just do the regular update check? Because this is totally different. You might want to do some research.

Are you using the Windows Insider app?

Windows Insider app saying connection problem.

Why didn't you include the bad points about the build that are mentioned in the blog post ?

Are you downlodind from software update or from Preview for developers Alp

Actually you are doing it from phone update. Haveing either the Preview for Developers, or the Insider app loaded, registered and turned on, points the update phone function to the appropriate source. So you go to phone update, and check for updates like you normally would.

Server error! wish everyone else could stop for 30 minutes... :)

Everyone but you right? I mean, you should be the first person to be able to get this preview!