How Fallout 76 has improved in the six months since launch day
Everything that caused me to uninstall, but then reinstall Fallout 76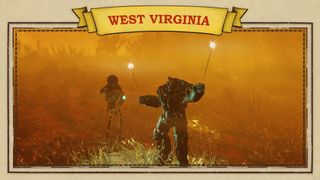 Time travel back to October 30, 2018. Fallout 76 released in B.E.T.A. (Break-It Early Test Application) and everyone wanted to get their hands on it. Between the hype for a new MMO (multiplayer online) and the excitement for a new Fallout game, the entire fan base was uncontrollably excited. Too bad the beta was almost unplayable due to server issues, glitches, and bugs the players experienced.
Even after the game released there were plenty of players who gave up and uninstalled it within the first few months. Now, about six months later, Fallout 76 has received a number of patches and hotfixes to improve the experience.
So, with all these improvements, is Fallout 76 worth reinstalling to your console or PC? I think so. To help you see for yourself, here's a rundown of the most important fixes and additions to Fallout 76 since launch day.
Pros and Cons of Fallout 76 improvements since launch day
Here is a quick recap of the improvements and complaints that come along with what Fallout 76 is right now.
Pros:
Reduced lag and server drops.
More areas to explore.
Improvements to inventory, crafting, and recipe/plans.
New Survival Mode is phenomenal.
More quests and storylines.
Player-run vending machines for C.A.M.P.s.
Cons:
Nagging visual glitches remain.
Vaults are still untouchable.
Long waits between new content drops.
Constantly improving
(opens in new tab)
Take me home, Momma Mountain.

Fallout 76 is the first MMO-like entry in the Fallout series. Team up with friends or destroy your enemies in a solo campaign across the fresh wastelands of Appalachia, West Virginia. It's Reclamation Day for Vault 76 and all you dwellers have an important job to do. This game is available to PlayStation 4, Xbox, and PC.
What we have in store for you
Looking for something specific? Skip the lines and find the information you're looking for right away!
Improvements on server issues for Fallout 76
Every single update for patch notes released by Bethesda has included improvements to both stability and performance. This included everything from connection problems to glitches caused by the server being overworked. We were thankful for some of these glitches, like having the items in your inventory no longer register weight because you rapidly equipped and unequipped them, but a lot of them caused rage-inducing errors that would kick you from a server or have mobs instantly die for no reason— regardless of whether they happened purposefully or not.
I reinstalled Fallout 76 two weeks ago after uninstalling two months ago because I was kicked from the server over 5 times an hour, a fate most users were also suffering. I'm happy to report I've yet to be kicked from a server or had a mob instantly die for no reason since the May 7th update. While I still experience a lag on occasion, it's not worth uninstalling or quitting the game anymore. If an occasional glitch or lag is something that still bothers you, MMOs may not be right for you to begin with. Other than that, all of the weird glitches I've experienced have been mostly cosmetic.
Improvements on glitches in Fallout 76
In approximately 15 hours of gameplay, over the span of two days since the May 21 patch update, this was the worst glitch I had experienced. The video above shows a combination of both the environment taking entirely too long to load as well as visually dead mobs still being very much alive, causing damage, and not taking damage. Furthermore, this video was not edited in any way. Each time it looks like there's a jump in the video, or something randomly just appears, that's what actually happened during gameplay.
Environment loading times are a mild issue here and there, but most of the time it's a wall or ground surface that only takes a few extra seconds to load. The video above happened to be the worst case I experienced since the most recent patch, and it was still significantly better than the issues I experienced before the patch. I imagine both of these issues will be solved by the next update, but I also imagine we'll find a new glitch to complain about then. Again, if an occasional glitch or lag is something that bothers you, MMOs are not the games for you.
Improvements in crafting, inventory, Recipes, and Plans in Fallout 76
There have been quite a few patches in the past few months that have added a number of different improvements and new experiences to the game. One in which is the Wasted on Nukashine quest that allows you to unlock the ability to use and craft Brewing Stations. This gives you the ability to brew your own beers, wines, and mixed drinks.
You'll also see an update to the way Recipies and Plans are handled in your inventory. Now, instead of having to purchase the plan, find it in your inventory, and then select it to see if you know it already— it will automatically let you know. It doesn't matter if you're picking the item off the ground in the environment or trying to buy it from a shop, there will always be a (Known) marker next to Recipies and Plans you already know. If you don't know them, nothing will appear next to their name.
Inventories have also received an uphaul as well. Now, your personal Stash is able to hold up to 800 pounds of gear. Sure, weight goes by fast when you're collecting heavy weapons, armor, and Junk, but with 800 pounds of inventory to work with you now have plenty of space to carry all of your collectibles and the things you need. If you're still having issues with maxing out your inventory weight it might be time to let some things go.
Speaking of which, let's talk about Legendary Exchange Machines and player Vending Machines.
Legendary Exchange Machines are another new update to Fallout 76. You can now trade your unwanted Legendary gear to bots at Train Stations in return for Legendary Scrips. Those Legendary Scrips can be traded to The Purveyor for other Legendary items varying in type, styles, and rank. Alternatively, you can set up a Vending Machine at your camp. This gives you the ability to sell your unwanted items for a price you determine to anyone who stops in at your C.A.M.P. Camps with Vending Machines will appear at the map and let other players know you're open for business!
Improvements on gameplay in Fallout 76
Fallout 76 has been getting a lot of improvements to the multiplayer aspect of the world. For starters, there's a new Survival Mode in Beta now. This mode is full of PVP (Player vs Player), tougher mobs, better loot, and a 20% increase in experience gained. Playing in this mode creates a real fear of living in the apocalypse by pinning you against other players to see who can survive the longest in these treacherous wastelands!
Bethesda has also added quite a bit of new questlines, areas to explore, and items to collect as well. Travel beneath Arktos Pharma for the new "dungeon" like quest they have by completing the Project Paradise Event. Head over to Vault Tech University to grab your own Varsity Jacket, figure out how to brew Nukashine, and get your own brewing station. The inaccessible vaults are still inaccessible, but hopefully, there are plans to open up these areas with more reoccurring dungeons for us to dive into.
What do you think of Fallout 76?
Am I having fun playing Fallout 76? I sure am.
Do I think there are improvements that need to be made? Sure, but we all feel that way about a lot of games.
Will I continue playing Fallout 76? I sure will!
How about you? What are the most impressive updates to you? Your biggest complaints? Your favorite parts? Let us know in the comments section below!
Get the Windows Central Newsletter
All the latest news, reviews, and guides for Windows and Xbox diehards.
Essa Kidwell is an expert in all things VR and mobile devices who can always be found with an Oculus Go, a Pixel 2, and an iPhone 7+. They've been taking things apart just to put them back together for quite some time. If you've got a troubleshooting issue with any of your tech, they're the one you want to go to! Find them on Twitter @OriginalSluggo or Instagram @CosmeticChronus.
I played on Xbox One, which had fewer glitches than the PC version, but stopped a while back after some other games came out. Looks like I may have to go back and see the new areas.

I've been playing nonstop since the beta, but I was complaining for a long time. Being a Fallout fan, I forced myself to stick with it and I'm glad, because as you pointed out, there are still some glitches and room for improvement, but there has indeed been some huge improvements made. Gameplay and story is now what I come to expect from a Fallout game and I'm looking forward to this summer's DLC.

I'm pretty glad that I gave it another shot. I knew when I uninstalled the game that I would reinstall it at some point.

And just as I installed Fallout 76 for the first time sine I bought a physical copy on launch day, you post that article! Thanks, now I know it was worth the wait!