Windows 10 Mobile on older hardware: how is it?
By Zac Bowden last updated
You can force Windows 10 to install on older Windows Phone 8.1 smartphones — but should you?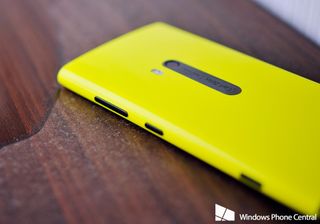 When Windows 10 Mobile launched, Microsoft controversially decided not to include support for older Windows Phone devices because of how CPU intensive Windows 10 Mobile was. Throughout the preview program, users using older Windows Phones had constant complaints with slowness, laggyness and general bugs that were not helped by the aging Snapdragon S4 processors.
Microsoft has done a lot to improve overall performance of Windows 10 Mobile with the Anniversary Update however, so we thought it'd be a good idea to force the Anniversary Update onto our "flagship" Windows Phone 8.0 devices (a Lumia 920 and a Samsung ATIV S) and see how Windows 10 Mobile performs.
First and foremost, Microsoft offers no official way of installing the Windows 10 Mobile Anniversary Update on unsupported devices. There is a way of forcing the update, but that requires interop unlocking your device, and several other tweaks and hacks that many of you may not be comfortable performing. XDA Developers have a good tutorial on how to force the update if you're interested, however Windows Central is not responsible for any mishaps you may come across throughout the process. You've been warned.
Let's get the biggest talking point out of the way. Performance is immediately going to be worse than what if was on Windows Phone 8.1. That was the case with every Windows Phone, including those that are supported officially. However, we're pleased to say the experience isn't as bad as it was when the Insider Program concluded with build 10586. That build had many performance issues, which is why it made sense for Microsoft to pull support for WP8.0 devices.
Running build 14393 on a Lumia 920 (925/1010) or Samsung ATIV S is bearable. I wouldn't say amazing, but it's definitely something I would be happy to get by with if it were my only phone. The Lumia 920 doesn't seem to suffer from any driver issues, unlike the ATIV S which will no longer vibrate when pressing keys after being upgraded to Windows 10 Mobile.
Update We've had some reports from a few users using the ATIV S with the Anniversary Update, saying they've experienced far worse driver issues, such as cellular data not working and other issues. Threshold 2 (build 10586) works much better on the ATIV S in this respect. Keep that in mind.
What about on devices with lower end specs, such as the Lumia 820 and 720? I'd not recommend forcing Windows 10 Mobile on these devices. Performance is just about bearable on the Lumia 920 — at its time a powerful flagship Windows Phone — meaning it's significantly worse on lesser hardware. I found that a lot of apps would simply give up trying to load on the Lumia 820, crashing back to the Start Screen more often than not. This isn't an issue I've seen with the Lumia 920.
In regards to the HTX 8X, in theory the device should perform similarly to the Lumia 920, but there are more issues at play when it comes to this device. Drivers are a big issues here, resulting in the 8X simply not booting a lot of the time. So I don't recommend trying to force Windows 10 Mobile onto the HTX 8s or 8X. Microsoft already officially supports the HTC M8 with Windows 10 via the Windows Insider Program, so that device is good to go anyway.
Outside of the performance, there's one thing I'd recommend you keep an eye on, and that's battery life. It's no secret that Windows 10 Mobile is significantly more power hungry than Windows Phone 8.1, meaning even when in sleep, your device is going to drain more battery faster. I noticed battery drain is significant on both the Lumia 920 and Samsung ATIV S, so that's something you should keep in mind if you're looking to force the upgrade.
Other than that, the experience is okay. What's great about forcing Windows 10 Mobile is you get all the latest apps from Microsoft and 3rd party developers, including Instagram, Twitter, Skype Preview, Uber and a whole lot more. A lot of the apps on Windows Phone 8.1 have been abandoned or will be abandoned in due course, so it's nice to have the option of keeping your smartphone up to date for a little while longer. Of course, I wouldn't ever recommend you force an update onto an unsupported device, but the option is there if you're in desperate need for it.
If you are still rocking an older Lumia such as the 920 or Samsung ATIV S, my recommendation would be just get a new phone, even a not-top-end option like the Lumia 550 or 650 which come preloaded with Windows 10. They perform better than the older Snapdragon S4 devices, and will be in support for some time. They're cheap, and a great upgrade option for those of you who can't afford a new flagship from Microsoft.
Zac Bowden is a Senior Editor at Windows Central. Bringing you exclusive coverage into the world of Windows 10 on PCs, tablets, phones, and more. Also an avid collector of rare Microsoft prototype devices! Keep in touch on Twitter: @zacbowden.
My lumia 920 with OS build 10.0.14393.576 runs great

Wow!!! Flashback Article!.... Remember the days when you would fire up Windows Phone Central, and see a Windows Phone related article??? Well, Thanks, XBOX Central, for the memories💜🌈💜🌈💜🌈💜🌈

Does take me back to the good ole days.. Sighhhhhh

they have to make money somehow.

It's not their fault. Windows 10 Mobile really doesn't have anything talk-worthy about it to focus on.

How do you upgrade? I want to do it on my L1020.

As far as I know, Windows 10 Mobile doesn't support the Lumia 1020's 41 Megapixel camera officially, so I don't recommend upgrading.

I upgraded my 1020 earlier this year and it worked pretty well for the most part after the redstone release. Sadly, the one thing that did not work well at all... the camera. Loading the camera app took slightly longer, and when it did load you could see the screen still working on trying to get ready to take a photo for a second or two more, but processing an actual picture took upwards of 30 seconds (yes, 30!) sometimes. Most times it would process a photo in like 7 seconds. The camera on the 1020 was always slow, even on 8.1, but I found it unbearable under Win10 Mobile. Camera app would crash a lot during photo processing and video start up, too. Panorama would always crash the app. Regarding the photos, it would always store only the large version. Those large files are very hard to share since they are about 5-11MB each. Couldn't send them through skype on cellular since the skype app would crash, but I could share them, albeit slowly, on wifi. Zooming in when taking a photo would end up using digital zoom rather than cropping the picture, so you have a 10MB grainy picture, which was never worth it. That said, I found Win10 Mobile a rather nice experience once redstone was released. Had it not been for all the issues with the camera, I would've kept using it since the Microsoft apps were getting much better than their 8.1 counterparts.

Just use Lumia Camera. Windows Camera doesn't support the 1020.

I would if I could install it. It was removed after an upgrade or when I did a reset, and I have not been able to download it ever since. Says something like this app will not work on my device.

Oh I see. So it's better to leave my 1020 on 10586 I think.

you have to go the library in your store. then find lumia camera and click on it. if you can install it: great! if not: search for another app (anyone will do). tap 3 times quickly on the install button on this app page and then quickly hit the back button to go back to the lumia camera app page.
lumia camera will install :)

Does it still work via the Windows Insider App?

No, you have to interlock your device. Search on xda forum and you will find every steps you need to do.

They removed support with the Redstone insider builds which actually worked better than threshold. Ugggh.
Now im happy with a Galaxy s7 edge. The keyboard is still a written in progress for me though .

What about performance on a 635 w/ 512 MB RAM? Can you try that out too? I'm hesitant in trying that out myself coz there's no way to go back to even TH2 without hacking again.

Probably not a good idea. At least with last officially supported build, apps crash constantly. Even checking out messenger after a reboot with nothing else running would really require multiple attempts. Groove crashed every now and then. Base OS was surprisingly fluid, as was Edge

And the battery drains really fast

I did this to my sprint Lumia 635 and it worked ok. I didn't try groove but Pandora worked fine. The overall experience was good. I had some apps that would run a little slow or even close on their own but they did that on 8.1 as well. The battery is not as good as it was but that could also just be the wear on the battery itself starting to show. I'm pretty sure you can go back though with the windows device recovery tool. Its been a long time so I'm not 100% sure on that but it would be something to look into. I hope this helps.

WDRT will take you back to 8.1, not to W10 TH2.

I tried on 520 and it drained the battery very fast as well as it was very slow to launch any app...so back to 8.1, works very well. Using it as MiFi hotspot and music player in my car...works great.... Just for $29.99 it gives much more functionalities...

My 520 on 10.586 and back to 8.1 isn't a good experience as the phone regularly freezes with the only option to remove the battery for it to restart.

I have that running right next to me. It's a disaster. What's crazy, though, is that the 635 running 8.1 does most things faster than my 950...so...

If it wasn't for apps, I'd been running 8.1 now.

I'm running Windows 10 on it. Build 10586.
It's not great - I get some "resuming" and a few apps crash a lot. But basic functions work great. The battery drains quickly which sucks but it makes it through the day. As for Messenger, I recommend you sideload the old 8.1 application instead of the new one, which is completely useless - it doesn't work at all.

(Note our company techs have also experimented with WM10 on older devices.) Advice for all still on 10586, if your device has 1GB of RAM, move to 14393. The anniversary build is significantly faster with fewer issues than the 10586 builds on virtually every device we have tested. Stick with the Insider Preview builds of 14393, and do a reset after you get to 14393. The 10586 builds are simply a mess with more driver and functionality issues, and is horribly slow in comparison to 14393. I have even went back to using the Lumia 928 for when I'm in an area with only Verizon, letting other techs/friends have my extra Lumia Icon. (I also still have and HTC One M8, but give it to others I'm with to use in Verizon areas.) So I have been personally daily use testing the 928, and also having faster phones to compare it with, I can say it works really well. I agree with the article that the battery life is not quite as good with WM10, but I would easily argue that WM10 14393 is faster than any version of WP8.1.It is even faster than WP8.1 on the same device, running similar Apps. (Including running Facebook Messenger just fine.) The speed of Edge is surprisingly fast on 14393 on the Lumia 928. We have done some testing, and it on average beats a Samsung S6 Edge in normal use.(Almost shocking as the hardware is several generations behind the S6.) In benchmarks, it even beats the S6 and the S7 on some of the heavier graphical tests, showing how well Edge does. The HTC One M8 and Lumia Icon with 14393, which are a bit closer to the S7, are able to beat the S7 on almost every browser graphical test we threw at it, and both were faster in general browsing tests. (These are not just 'benchmarks' these are also real people usability tests navigation and using several popular sites in Mobile and Desktop modes.) Microsoft did a lot of low level performance and stability improvements with the Anniversary builds of Windows 10, especially with the UWP framework. These improvements can also be seen outside of WM10, as Atom Z37xx and X5 devices running full Windows 10 also run much faster on the anniversary 14393 builds. (Seeing a UWP App crash or close is fairly rare unless there is a major issue on 14393, while UWP crashes still happen on 10586 on both the PC and WM.) PS There are only two issues with the Lumia 928 on WM10 14393. (The same is true of most 920/925 models.) 1) The manual brightness only can be set to High or Automatic. Automatic still works fine, which is the better option as it can go 'brighter' and 'lower' than the manual settings, as is true of all WP devices. (This side note is also why you will see some WP reviews that don't give the Lumia 950XL a high brightness rating, even though it was the brightest phone ever produced when it was released. The reviewers only set the brightness to high. However, Automatic pushes 20-30% brighter than the 'High' setting, especially in bright conditions like sunlight.) 2) The Mobile Hotspot will disconnect when the screen turns off. The fix for this is to remove any 'saved' Access Points in the WiFi settings. (Weird bug, and weird fix.) I don't use the device very often with WiFi, so this is not an issue for me, as I just delete the stored WiFi points after I turn off Wifi or when I need to use the Hotspot feature. You can also set the phone screen to never timeout, and put up a Black picture so you don't burn in the screen (This consumes a bit more battery, but might be a simpler solution for people that have a lot of stored WiFi points.) Final Note to all: For how to get to WM10 or WM10 14393, do a few Bing searches that will lead you to a few simple tools on XDA, that not only make the transition seamless, but also offer additional tweaks and features that you can turn on as it gives you 'root' access to the device, and thus the registry and the ability to do more advanced stuff. There are also a LOT of advantages of running the WM10, specifically 14393 over WP8.x. These include the unified messaging features, and SMS desktop integration, and access to the surge of UWP Apps for Windows 10 in the past six months that also run on WM10. There are also a lot of other cool things I'm not thinking of since I haven't used WP8.x daily for almost a year now. (Thanks for letting me jump in here with a reply to you that is also for everyone reading through the comments.)

I have the latest Anniversary update on my 635, works great! and it is possible to reset using the windows recovery tool...

Don't do it! I upgraded my 630 512MB to 10.0.10586.494 and Apps and camera crash all the time. I can no longer run Facebook or even Messenger. There's a reason Microsoft did a Uturn and wouldn't support 512MB. Its a shame that they cheapend out when they made this phone by not including 1GB RAM.

Facebook and Messenger crashes half the times even on my 830, so that's not a big surprise

They raised the minimum specs to 2 GB of RAM which is ridiculous. It's got to be a mess of code. Really bad.

They raised the minimum specs to 2 GB of RAM which is ridiculous. It's got to be a mess of code. Really bad.

I have to agree, the 2GB requirement is just silly for a simple App that runs on a phone. I would guess the conversion tools Facebook picked up and are developing are not great. One thing you can see is the 'redraws' and animation 'redraws' as this is being done in the App's code itself, instead of turning these over to the framework and composer technologies. This is where the features of iOS and Android's frameworks are limiting and it shows. (So instead of using one line of code to resize properly and 'flow' or animation as UWP is designed to handle automatically, Facebook is doing all this in the App's code, because it is necessary on iOS and Android to do this in the App.) The 2GB for Messenger is an excepted trend with regard to bloat and RAM even on mobile devices. Considering there is CAD and rather complex software that can run on Windows with only 2GB of RAM, Facebook should be flat out embarrassed. (This is especially crazy when you consider there are several type of technologies in Windows 10's UWP that allow even a complex software to use RAM and get out of the way.)

Are there any good alternatives to the Facebook and Messenger apps other than just going to Facebook from the browser?

SlimSocial. Kind of like the browser version, but with some nice plus.

What are the pluses? Since it doesn't have notifications, I don't think it's worth getting the app if I get pretty much the same from the browser.

Noticed that the Facebook app itselft also now has a minimum spec of 2GB... SMH. And you can't even give it a bad rating in the Store, because "your phone doesn't meet the minimum specification"

they crash about 75% of the time on my 950.

tried to launch Messenger, after 5th or 6th crash in a row I just uninstalled it, what a garbage app. Only useful thing was the notification sounds, so I could check my FB on PC, but what's the point then?

I'm running it on 635 512mb. Runs actually way better than before. NO crashes and not much shower than my L640xl. I was stunned. Battery was already half dead in the 635 when I shelved it last year, so I cannot attest to how good or bad the power draw is on W10M. The anniversary update really improved the experience.

Windows 10 in older mobile concept is totally f**king... I am a windows fan boy yet I am compelled to say... Some will obviously give different excuse but that doesn't matter... Now I am waiting for surface phone (whatever) to see how it performs with snapdragon..but personally I think Intel will be much better (though some issues yet) to maintain the flawless performance in upcoming high end windows mobile....

First of all, your phone would last half an hour with an Intel core chip... Second, even if they still made Atom chips I'm quite sure the Snapdragon 835 (or beyond, as mentioned) would eat the 💩 out of the best Atom chip...........It's all about ARM going forward.

My Lumia 830 still persists that screen tearing and screen flickering issue on Windows 10 mobile. No hope, that MS will fix it. :)

I don't think the 830 was ever all that popular. So I agree with you, not getting my hopes up for a fix. It's still usable, just very frustrating sometimes.

I need to figure out what to do about my mothers 1020 though. Upgrading it doesn't sound like a good idea. May be switching her to an iPhone or something eventually.

Yeah, do not even think 'bout it. Just switch to any affordable Motorola phone or buy an iPhone.

You can send it to me :) That will make a perfect Astro Photography Tool :)

My mother *really* did not want to switch from Windows, but her old second-hand 920 was failing. Not really into apps, she loved the way it worked and how she could set up the Start screen with the things she uses and people she contacts most. Now she seems quite happy with the 650 so far. I like my Lumia 950 that keeps the camera button.

Had same issue with my 830s screen but was taken aback to find out it also existed on the 650 too and actually was a worse case. Curious how many other handset (640/XL/550/950/XL) incur this same anomaly.


Well, I do have 830 myself and had the same issue as well before, but for some reason it just stopped some time ago. Are you using Insider Fast/Slow or do you have regular official build? I have latest official one and works well now

Regular official build! What's your firmware revision number?

I wouldn't get my hopes up either. They haven't even given the skype app a live tile yet...no message count, just an *, no transparency option....when they want you to use it as your messaging hub for sms and they don't give you basics like that, I wouldn't count on them fixing bugs for older devices. I'm sorry

Was just going to ask about the 830. My wife has one, and loves it, but it's still 8.1. She'd like some of the features of 10... but not sure she could handle the glitches.

That's a hard one. Your wife will probably not be a fan of those, along with performance and battery life.

I used 10M on my 830 for months, in the end its back on 8,1. Its just smoother in every way.

Try to find a cheap 650 or 950. I missed out on 650 at MSFT store for mere $120. Gone now. ☹

How can i get 14393 on my Lumia 630? Does anyone know?

i tried it on my old 630, it bearable except for whatsapp takes 10-15secs to load ....

How did u do? Can u plz post a link if u have the instructions?

I've upgraded a budget Lumia 535 and 635(1GB) and it works smoothly. Web browsing has improved since the Anniversary Update and its so much better than using Internet Explorer. I wouldn't recommend trying to upgrade a 512mb device.

Lumia 638 on 14393.576 is performing good but some bugs are there like screen brightness bug which can be fixed using releasing new firmware. But Microsoft not releasing any new firmware updates to older Lumia devices. We are only getting OS updates..!!

Set it to Automatic Brightness then hard reset it, it will come with auto-brightness instead of all low, medium or high no matter which toggle you choose.

Thank you for this Zac. I'm glad that you noted the performance and battery life hit because I have experienced that myself. I get why people want to do it, but is it really worth it to try? It seems like we agree on this.

The biggest problem I always had when running the Win10 builds on my Lumia 920 was that the wifi hotspot was so unreliable I couldn't take it. I ride a commuter train over an hour each way to work, and use my laptop, so the hotspot is a necessity. Last spring I finally broke down and bought the Lumia 950, and quite happy I did. I still have a pair of Lumia 920s and play with them occasionally, but the 950 with the latest insider build is my daily driver.

Does it still get an update?

"If you are still rocking an older Lumia such as the 920 or Samsung ATIV S, my recommendation would be just get a new phone, even a not-top-end option like the Lumia 550 or 650 which come preloaded with Windows 10." Thats very very bad choice. Lumia 920 has much metter display, audio, touch, much better camera, and better graphics chip. I would never change L920 to any low-end phone. I'm using android now, and iPhone soon, but Lumia 920 is still good, and much better than 650 or 550

Not on W10M, that is. As someone who has tried most of the native W10M phones available stateside, there is a difference in how it runs over older phones like that. Phones like the 1520 are an exception, though.

In many ways, the 920 is a better phone, than the 650, but the 650 runs 10 much better than my 920.

"Performance is immediately going to be worse than what if was on Windows Phone 8.1. That was the case with every Windows Phone, including those that are supported officially." Truth. W10M was advertised as being so lightweight that every phone would run it like breeze. My 730 gets stuck in Resuming... loops at least once every couple of days.
There is literally not a single thing that would count as an "improvement" in performance after the update. UI? Android-y. The hamburger menus and the new list format look like some Android ROM. The smooth, huge font blending as you scroll sideways in 8.1 was iconic. Battery life, worse. App load times, worse. Dial screen, again generic Android. Cortana's orb looks kinda small and cramped. Hell, even the keyboard predictions have gotten dumber (that may be an isolated incident in my case).

730 has best hardware than 650, there are too many app crashes, performance issues in my L730 like you.

Nope, you're right about the keyboard. It still needs improving.

Agree with everything (same for 640); especially about keyboard. I loved 8.1 keyboard. 10 keyboard is hellish compared to it. I've mentioned this before but no one seemed to have affected by it as much as I am. Before I could type perfectly without even looking and now there's at least one typo every sentence even when I'm paying attention to keyboard.

The keyboard issue is one of the most persistent, troubling problems with 10. On 8.x, the typing experience was fantastic. It is wretched on 10.

Different device, but my 950 performs better than my 925 did running 8.1.

I also noticed the downgrade in keyboard quality. I never made mistakes on any of my win8 phones. Typing errors all the time when I got my 950

The keyboard used to learn my own added vocabulary from other languages quite fast but now it even struggles in English prediction. What a slow learner it has become haha

Yeah, it's about time they fix it!

I personally prefer Windows 3.1. So much better UI. /s

For you millennials out there, that was before you were born....
I miss MS-DOS too. I stuck to it till W98.

I miss that UI, Lumia 1520 has almost broken my thumb off trying to reach the hamburgers. Though I'm slowly getting used to long pressing the windows button to minimize the screen.

This just reminds me how much I miss WP8.1. I need to get my 920 up and running again. I love that phone.

It works very well on my old Lumia 1520 even on Fast Ring builds.

My Lumia 1520 works very well too, even thought it gets insanely hot some times, specially with apps like Facebook, Messenger and Instagram..

10 minutes on Facebook is enough for the phone to warm the house. I uninstalled it and now it tells me that my phone does not meet the requirements to use the app (a 1520 does not meet the requirements to use a Facebook app) wonders shall never end in Win10Mob

The facebook app on Win10 is a mess nowadays. Really lousy coding IMO. Use "Slim Social" instead.

I have been searching for a Facebook client for days now, thank you!

You're welcome. Was happy too when I found it :)

I'm not the one who likes the kind of web apps necessarily, but I use it from time to time at nights for it's dark mode.

Recent build is as smooth as butter in my L730, but lot of app crashes including outlook, contacts. I did soft reset, went back to 8.1 tested it there for few weeks and came back. 8.1 has zero app crashes but 10 has lot of app crashes.
Everyday i need to do soft reset atleast 3-4 times to run the crashed app....
When i reset my mobile the battery discharges 10-15%. I thought it is battery problem, did same in 8.1 where it only discharged 2-5%.
I am trying to find genuine new battery for my Lumia 730, no stock available in the market.

I just have to restart my phone two or three times daily 😅...but i am using it as daily driver with other..because my 720 is having great design and camera being old
#lumia 720

Same here, too many app crashes. But OS is very smooth. When u leave a app and try it to resume it, it takes lot of time to recover. In 8.1 it resumes in seconds

haha, sure its smooth.. know why? 1. Because you restart it 2 - 3times/day 2. app not working as they should which leads to 1. restarting the device 2 - 3x/day

I'm sorry but this sounds very chaotic to deal with and I'm amazed that you do. What is the point of a phone that has to be restarted so much?

Well last insider build is quite bad on any device, new or older, does not matter. To get new w10 device, may be for price after big discount. Definitely its not worth now to invest money to top models.

I used W10M on L720 for around 8 months until one day when I decided to switch back. Screen would freeze abruptly, internet sharing would stop when screen gets locked, camera was very sluggish and even receiving calls when doing something else on phone was a challenge.
I was about to buy a new phone but instead I switched to WP8.1 and it has been an awesome experience. WP8.1 is the best OS for Windows smartphone till date. It's lightening fast and I got back all my favourite apps like HERE City Lens and Lumia Creative Studio. I feel as if I could use this device for another couple of years!

8.1 is fast... because it lacks 90% of any modern function. Its like the old Nokia S60 devices

I'll take fast and efficient over whatever modern functionality you are referring to. My 920 could do anything my 950 can do. Maybe your demands are greater?

Your 950 can do much more than your 920 could. You are obviously the one who keeps it from utilizing its full potential.

Does your 920 have scanners and continuum functionality? Ask meaningful queries.

Those are extraneous to phone functionality and are in no way worth the efficiency trade off. I was assuming I was missing out on some basic functions. Texting is better on 8.1 navigating the OS is faster on 8.1. the store works better on 8.1.
So maybe if I were someone always away from a computer but needing that function it would be great to have continuum or if I needed more security such as an iris scanner then that would be a bonus. I need neither, and as such my 920 does everything the same that my 950 does, but quicker and more reliably.

UI of WP 8.1 is any day better than that of W10M because WP 8.1 was designed specifically for phones. The swipe gestures, background images and simplicity are all really impressive. I agree that W10M added many features but design wise, it's a step backwards, especially for phones.

Except tiles. And settings. And action center. And edge browser. And skype (preview).

Skype is the only step forward, all others you listed are a step backward.

So, opinions diverge. Livetiles on 8.1 are way less useful. Even more so when they become chaseable.

Come on guys. there is no need to fight. W10 is really nice. It's just that on phones, WP8.1 had better UI. Also, even if you added all the new features of W10M on WP8.1, I don't think it would have lagged because of it's clean and simplistic design.

How are those gigantic headers, that take away from content valuable screen space, better? How is better the lack of scaling and DPI settings? Have you seen WP8.1 on 1520? You get the same amount of content as on smaller screens, but everything is huge. So yes, WP8.1 is great if you have presbyopia (which often comes together with inability to adapt to new things).

"All app" screen on W10M is oriented towards the left side of the screen leaving more than 60% of the screen blank. In WP8.1, apps are oriented in the central column. Also, swipe gestures are much more intuitive than "Hamburger". News app of W8.1 & WP8.1 was also impressive.

Glance does not work on the 925 (14393), other than this is delicious.

I installed W10M on my 1020, and while it runs fine (barely, latest build freezes sometimes), glace is gone and I really miss that feature.

Have a look on XDA Forum, there is a solution for glance screen on older lumias. I have a L1020 too and it is ok. There are some problems after updating on few builds, but with a restart everything goes to normal.

Did you also have issues with photo processing being extremely slow on the 1020 after upgrading to Win 10? I know I did. Was just using the stock camera app, which I know was not designed with the 1020 in mind.

So why did you use it then? Lumia Camera was not available?

If I'm not mistaken, Lumia Camera redirects you to MS Camera whenever opened.

Nope. Lumia Camera is still available and working exactly like on 8.1 (except that it often takes longer to start it up)

Lucky! I haven't had that experience on my 640 on W10M.

We are talking about the 1020 here, which needs Lumia Camera for its special camera features (i.e. reframing). Why should you need it on the 640? Windows Camera is newer and better.

My 920 runs well, but until I reset again my 930 was a dog. I haven't reinstalled apps there recently, so not sure how it has improved.

The 930 runs W10M really well. Some apps can be a little slow to launch, Facebook I'm looking at you, but other than that it has no other issues.

I stopped using the official Facebook and started using web wrapper - SlimSocial for Facebook app.. It is so smooth and fast. Until facebook figure out a way to make it smooth, I will use this alternative. Functionality wise, I don't lose anything. Until they add Live to official Facebook app and improve stability, I don't find a reason to use.

Ya love windows but I recently bought a Moto z force and you really dont know how bad windows laggs till you try a new phone. I have a 1520 and an Icon and both are fine except last update was horriable and went back to slow ring. Go to a store a try a new phone will will really see how slow win 10 is.

+moto z droid. I am very satisfied with my moto, the only con is the camera in low Light conditions, but overall performance is extremely better than my lumia 1520 with WM10. Android 7 is really fluid.

Put your 1520 back to 8.1 and the performance difference will be less noticeable. I have the Moto Z and the 1520 and use both regularly. There 1520 isn't on par with Moto Z but the difference isn't huge, compared to when I had win10 on it.

I have (had) the latest Preview build running on Lumia 920 and 820 in the family. Battery drains within half a day and 920 showed app crashes in recent months. The 920 is back to Windows Phone 8.1 and waiting to replace the 820. Then I will revert the 820 to Windows Phone 8.1 as well. The 920 has been replaced by a 950 XL, which is a bargain at the moment for USD 299. My own Lumia 1520 is not doing bad at all on the fast ring Previews. I may get a Google Pixel to bridge to Microsoft's pockatable cellular PC.

Article claims that the HTC One M8 is already supported by Microsoft for upgrade to W10m... I have not seen any information about this, but recall many articles stating that Microsoft wasn't making W10m available on the One M8. Does anyone have information on how it's "supported" by Microsoft? I have an old One M8 that I'd love to update, especially if there is a supported path.

I second this question. I haven't seen one shred of information regarding the support of the HTC One M8. I try to update every so often and no joy. Can the author respond to this?

It is officially supported via Insider only, which means that you can install Windows Insider, run it and get Windows 10. HTC is the one not wanting to bother with the official update, if I'm not mistaken.

Yes, the article is wrong about that. Windows does not officially supports W10M on the One M8 (at least not anymore. It used to support it, but then remove the device from the support list), but there is a way to do it. Go to Windows Central forum and look for the HTC One M8 for Windows topic. Then just look on "How to install Redstone 14356" thread. I have done it works very nice, although there has been couple of hassles, but on that forum you should be able to find and resolve all of them if you encounter them.

Using Win10AU on Lumia520 (my only mobile device) from 3-4 months now. Unlike said in the article, the performance is actually good on my device. Except, the phone may hang sometimes if you try to multi task.

I'm keeping my 1020 on WP8.1 It performs better than my 950 in every way except camera speed. I much prefer the camera quality, though, over the 950. WP8.1 looks better and is NOT laggy, like it is on my 950 with W10M. AND I still have the Me tile, which is stupidly missing from W10.

My experience is much the same.as yours. I wish I could install 8.1 on my 950

Oh, wow, I'd pay good money to be able to do that!

I have a Lumia 830 here that runs Windows 10 mobile fine, Also had a Lumia 640 LTE which ran it fine before that. Wasn't sure if any 512MB devices could run 10 otherwise I may have tried it on an old 520

I was using a 928 until I purchased an ICON earlier this year. The 928 was not good. Others have said the opposite. It could be hit or miss for this device. If MS seen the problems I've had with my 928, I would not blame them for pulling W10M on older devices.
I was planning on leaving VZW, so I picked up a 640 last year. That runs W10M better than my 928. If I do end up switching to AT&T, I might get a 950. The price keeps dropping, which is good for someone with twin 1.5 year olds.
My ICON has its own set of problems, but I don't think that's W10M's fault. Wifi in particular causes problems. That might be a firmware/driver problem.

same here, though I liked my 928 over the icon. I never tried to put W10M on it though and it was starting to run slow before I picked up the icon which has had a slew of issues that randomly fixed themselves and then break again. Can't leave VZW though so I'm looking at switching to android and using a Windows launcher instead.

My Lumia 1020 runs fine on W10M, only downside mono video recording but i can live with that.

I had massive battery drain. But since some months it's a lot better. Don't use it daily anymore because I could inherit a 930 :)

Just don't do it. I have 928 (8.1) and 925 (10.0.14393.576). 925 is just a mess, you got to be veeery patient to use it as daily drive. I tried it for one month, I don't even know why, and I'm happy to be back to 928. On 925 Loading... and Resuming... come up on pretty much every app. On 925 any office app takes forever to open any file. OneDrive is slooow. Camera loses focus. Photos app takes considerable time to load new pictures (saved, camera, WhatsApp). And I wasn't able to make Glance app to work (Settings/Extras/Glance screen crashes immediately). I did read that to have it working, before you update from 8.1 it should be turned on - I'm not sure was mine turned on or not However, one thing I noticed when I went back to 928 was that on 928 UCBrowser/ IE crash a lot more than UCBrowser/ Edge on 925

TO be honest with you, W 10 mobile has still been a buggy mess. 8.1 was the best OS on the phone they created. The best of both worlds with the most stable OS and battery life. Install 10 at your own risk... As older hardware unless there was an app or program you NEEDED, I would stick on 8.1...

I agree with you on this. Downgraded my 640 to 8.1 to try it out, but after doing that, I realized that there are certain apps that I use often that are only on Windows 10 Mobile. Thankfully I have other phones, but not sure what to do here with that.

I have to disagree, the 930 is "older hardware" yet W10M on it is as smooth as WP8.1

Battery drain? My 920 doesn't know what you guys are talking about!

The OS aside for a minute, looking at photos of the older Lumia devices in this piece, makes one stop to admire the design beauty and industrial engineering from those crazy Finns at the former Nokia (Mobile), surely something that even Sir Johnny Ive himself would tip his hat at. Shame that whole thing went south.

I'd be interested in putting windows 7 or 7.5 on one of my 640's. Those were fast on minimal hardware

Windows CE 6 was even better! /s

I thought the HTC One M8 got "left behind".

I thought they dropped support for the m8????

does all the steps can be done directly to the phone or i still need to use a computer? lumia920. tnx

I've had W10 on my 1020 for over a year. It "basically" runs just Ok. The phone is super slow opening any app. Using Edge to browse, if a particular page has anything the least complex, the app just closes.The 1020's awesome 41 MP camera suffers the most. Sometimes it takes almost a minute or so to open the camera app. On 8.1, I used to unlock the phone, press the camera button to open the camera app and snap away. No way that occurs anymore on W10. If you attempt to take a picture too soon, the phone either locks up, takes a minute or so to snap or reboots when taking a picture. Video recording comes out choppy, kind of slo-mo looking. I'm too lazy to go back to 8.1 though... 8)

That was basically my experience with Win 10 on the 1020. I eventually switched to an iPhone for the speed and quality of the camera, but I really, really miss the high resolution photos of my 1020. And I miss live tiles. Overall I found Win 10 Mobile a pretty neat OS and hope to return to the platform someday if and when they have high-end consumer devices again.

sorry but u r not returning anytime bcz M$ killed consumer phones. No more phones for consumers i think.

Win 10 Mobile takes away too much from the 1020's camera abilities. I'd leave it at 8.1.

you can still use Lumia Camera on Redstone

I have a Lumia 1320 running the preview builds, and it runs great, fast and fluid just like 8.1 did. Wife have a 640XL, and it runs like a **** 50 bucks android phone, hags a lot, slow af and borderline horrible experience.

Run excellent, smooth like butter on my Lumia 920 running windows 10 mobile 10586.682

No issues om 925. And battery life is good.
There were some battery drain problems caused by Outlook Mail couple of months ago, but update fixed it. Everything is smooth since that. Still looking for Nokia to be back in 2017. Would switch to... but not cos of W10. I really like how system runs. If had a choice between Nokia W10 and Nokia Nougat - would pick first one. But no such choice.

Yep... there is a Panorama Mode bug in MS Camera. For panorama had to use third-party app.
Bluetooth works. And Glance Screen works too (some reg. modification required).

Nokia is coming back, but on Android.

= no choice :) From Symbian to Windows from Windows to Android for those who are loyal to Nokia.

I'd rather have a tutorial on how to put Windows Phone 8.1 on a 950 and Alcatel Idol 4S and the HP Elite X3. That was one efficient OS and I would be curious to see how well a high-end phone would benchmark when it's not bogged down by W10M.

Don't be silly. You can have perfect 8.1 performance on any older Lumia.

This. I think my 830 takes better pics on 8.1 than my 950 on 10M

you ain't the only one wishing for a way to put WP 8.1 on the 950/XL...it would run like crazy fast! instead of having this mediocre bugged windows 10 mobile.

Win10 mobile inexplicably ran much smoother on my L930 then it does on my L950. Despite the later having a faster processor and more ram... and being designed to run W10m from the get go. Lots of freezing, unresponsive touchscreen, camera and other apps crash or freeze a lot. I am going to chalk this up to Nokia build quality vs. Microsoft build quality. The screen on the 930 looked much better too, despite only having about half the resolution of the 950. :(

Lumia 800 was the best of all. /s

because the x50s were built to test the market only as it seemed. ultra low quality, ZERO quality control.

On my 735 Windows 10 is atrocious. Slow, non-responsive. Shame, because that's the only reason I picked up a Pixel a month ago. No hardware at all to keep my phone going (I'm on Verizon, so yes, no hardware). I miss the live tiles and any semblance of a cohesive graphic UI.

Tried that combo recently and I was disappointed to see how slow it was when scrolling through the app list. Never again. I miss it too.

so all L730/735 users have issues with windows 10 OS.

Hmm..Well my girlfriend has a 735 . Upgraded to Win 10. I was rather impressed. No lag, all works well. Also, Groove on her build has album art upload function. Mine has same build ( on 1520), but doesn't have that option.

My Lumia 1320 has a S4 and it runs W10M just as smoothly as my 640XL

I had my 520 on insider program, and it's still on TH2. After the surprise update last month, the phone is now running admirably well and battery lasts for around 2 days.

My L1520 is pretty snappy with W10M, if the phantom touch issue didn't get worse, I would still be happy using it. Now I have to struggle with HP X3 issues instead.

what devil minds made you spend that much cash on the X3? :)) when the idol 4S has 99% same specs as costs half, and the 950XL even less.

Now I ask myself the same question, too :) At the time I needed a new phone and only X3 was available and I thought why not, I did not buy myself a new phone in four years or so. Not impressed, it's probably my last Windows phone. If Samsung's offerings of Galaxy Notes were not so explosive, I'd go for that one. I bought Note 4 for my brother as a gift and I liked what I saw of it.

My Lumia 928 ran terribly. After the Icon was officially supported, I bought one off of Amazon for $75 and upgraded it to W10M. It worked well to start. Then I ended up installing the Insider Previews, but that ended up being a terrible experience. Random reboots, Cortana didn't work right, etc. I reset the phone through the settings, but that didn't help much. Ended up using the Windows Recovery Tool, which actually brought the phone back to WP8.1. Did all the updates to get it back to the Production Build of W10M. The phone is working well again. I hope enough us stick around and the market share recovers some. I still don't like the other options out there. That is why I am still here.

I'll let my Lumia 1020 live in peace with WP8.1. Took it out alongside my LG V20 and I still enjoy the picture quality and satisfying click of the shutter.

My Ativ S runs verry smoothly on 10.0.14393.576, no driver problems or what so ever.

On a 635, as long as you dont play big games titles, like AOE, or Minecraft that require more RAM it works fine for the rest. Although with only 512MB you do need to restart more often than before.

I use the 930 everyday (latest slow ring). Battery life is good, same with the performance. I get the occasional Wi-Fi drop out, but that's even in the newer phones, isn't it?

Nope, haven't had that experience with my 650 at all.

never seen that issue on a 650, but found it very often on 950 and XL...even after so long, those morons at MS did not fix it.

When running on the 920, does the battery make it through the day?I put 8.1 back on my wife's 920 due to battery, it was on 10586

I've just been trying this on my Lumia 820 since I had reset it back using the device recovery tool after Microsoft changed Redstone to current branch. My 820 is great on Threshold (10586.x), but I can't seem to get it to the latest cumulative. Going to Redstone (14393.x), it'll update to the latest monthly cumulative patch, is only a little slower than on Threshold, but I lose Glance every time I've tried it. Even if I enable Glance while on a Threshold build, upgrading to Insider Fast ring gets me to Redstone, but the new "bult-in" Glance settings never show up and the "Extras" Glance is removed. Other than that, I'd totally use my 820 every day on a 14393.x build. Martin

What about Lumias 925 and 1020?!

Have a 920 and a 1020 - both run very well indeed :) Will get the X3 next year when the price drops a bit more.

Please help me my lumia 925 have installed build 14977 but Edge not work internet other browser worked please how to back to build 14393?

Windows Phone 8.1 truly was a work of engineering art.

I upgraded 3 times on my 1520.3 and thought everything worked really well except for the camera. Speed and UI were fine but it seemed to break the auto-whit balancing when you would try to change focal points. It wouldn't adjust and if you were backlit it would blow everything out. Indoor shots were still fine as were outdoor macros... But landscapes and cityscapes were horrible.

Switch to WP8.1 if you want the best camera experience. There is no point in under powering your device.

Still using my Nokia Lumia 520 as secondary phone running on 8.1

My L820 runs pretty well on 14393, even lesser issues than 8.1. Too bad for the aging battery though.

My 920 is on 10586.545 runs great smooth and normal
My 830 is on 8.1.2 because it runs better with 8.1
My 1020 is on 8.1 because 10M sucked on it
My 950 just sucks...

10586.682 is waiting to be installed on your 920.

Windows 10 runs like crap on S4 devices. If by some this means that it runs smooth, well you gotta get your head out of the sand and look at a x50 device...smooth lol :))

I have a 950. Smooth isn't a adjective that springs to mind..

I'm using the latest Redstone 1 (Anniversary Update) build on my 1020 and it looks great. The only however is just the battery consumption, as described in the text. I recommend!

Wow this is a super great thread. Thanks everyone. Some clear simple upgrade steps would be helpful.

I was using my 920 (bought on its release day) until a month ago, and had forced Windows 10 into it since the beginning of this year. Recently, the phone would heat up to the point that it would hurt me to hold it, and the battery lasted for like 2 hours away from the plug. It was really sluggish and buggy, so I went and bought the S7 Edge instead of a WP. I might buy a new WP to be my secondary device, if it proves to be a viable option. I have nothing to complain about the S7 Edge so far, it truly is stellar.

Awww, look at that beautiful yellow Lumia. I miss the days when Microsoft offered colour choices. Now everything from them is super expensive and comes in grey...grey...or if you're the out there type...white.

Great guide thanks for this XDA. Got the anniversary update running on my old L920.

Great Article - add a Lumia 928 (Verizon) to the list running the lastest. The comments about the battery drain seem accurate, but everything else opens. I did it by following the instructions in the link and setting my device as a Lumia 735.
Windows Central Newsletter
Get the best of Windows Central in in your inbox, every day!
Thank you for signing up to Windows Central. You will receive a verification email shortly.
There was a problem. Please refresh the page and try again.