Windows 10 Mobile on older hardware: how is it?
You can force Windows 10 to install on older Windows Phone 8.1 smartphones — but should you?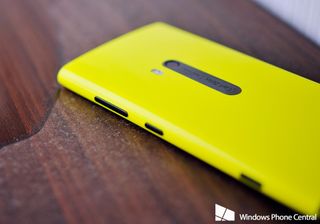 When Windows 10 Mobile launched, Microsoft controversially decided not to include support for older Windows Phone devices because of how CPU intensive Windows 10 Mobile was. Throughout the preview program, users using older Windows Phones had constant complaints with slowness, laggyness and general bugs that were not helped by the aging Snapdragon S4 processors.
Microsoft has done a lot to improve overall performance of Windows 10 Mobile with the Anniversary Update however, so we thought it'd be a good idea to force the Anniversary Update onto our "flagship" Windows Phone 8.0 devices (a Lumia 920 and a Samsung ATIV S) and see how Windows 10 Mobile performs.
First and foremost, Microsoft offers no official way of installing the Windows 10 Mobile Anniversary Update on unsupported devices. There is a way of forcing the update, but that requires interop unlocking your device, and several other tweaks and hacks that many of you may not be comfortable performing. XDA Developers have a good tutorial on how to force the update if you're interested, however Windows Central is not responsible for any mishaps you may come across throughout the process. You've been warned.
Let's get the biggest talking point out of the way. Performance is immediately going to be worse than what if was on Windows Phone 8.1. That was the case with every Windows Phone, including those that are supported officially. However, we're pleased to say the experience isn't as bad as it was when the Insider Program concluded with build 10586. That build had many performance issues, which is why it made sense for Microsoft to pull support for WP8.0 devices.
Running build 14393 on a Lumia 920 (925/1010) or Samsung ATIV S is bearable. I wouldn't say amazing, but it's definitely something I would be happy to get by with if it were my only phone. The Lumia 920 doesn't seem to suffer from any driver issues, unlike the ATIV S which will no longer vibrate when pressing keys after being upgraded to Windows 10 Mobile.
Update We've had some reports from a few users using the ATIV S with the Anniversary Update, saying they've experienced far worse driver issues, such as cellular data not working and other issues. Threshold 2 (build 10586) works much better on the ATIV S in this respect. Keep that in mind.
What about on devices with lower end specs, such as the Lumia 820 and 720? I'd not recommend forcing Windows 10 Mobile on these devices. Performance is just about bearable on the Lumia 920 — at its time a powerful flagship Windows Phone — meaning it's significantly worse on lesser hardware. I found that a lot of apps would simply give up trying to load on the Lumia 820, crashing back to the Start Screen more often than not. This isn't an issue I've seen with the Lumia 920.
In regards to the HTX 8X, in theory the device should perform similarly to the Lumia 920, but there are more issues at play when it comes to this device. Drivers are a big issues here, resulting in the 8X simply not booting a lot of the time. So I don't recommend trying to force Windows 10 Mobile onto the HTX 8s or 8X. Microsoft already officially supports the HTC M8 with Windows 10 via the Windows Insider Program, so that device is good to go anyway.
Outside of the performance, there's one thing I'd recommend you keep an eye on, and that's battery life. It's no secret that Windows 10 Mobile is significantly more power hungry than Windows Phone 8.1, meaning even when in sleep, your device is going to drain more battery faster. I noticed battery drain is significant on both the Lumia 920 and Samsung ATIV S, so that's something you should keep in mind if you're looking to force the upgrade.
Other than that, the experience is okay. What's great about forcing Windows 10 Mobile is you get all the latest apps from Microsoft and 3rd party developers, including Instagram, Twitter, Skype Preview, Uber and a whole lot more. A lot of the apps on Windows Phone 8.1 have been abandoned or will be abandoned in due course, so it's nice to have the option of keeping your smartphone up to date for a little while longer. Of course, I wouldn't ever recommend you force an update onto an unsupported device, but the option is there if you're in desperate need for it.
If you are still rocking an older Lumia such as the 920 or Samsung ATIV S, my recommendation would be just get a new phone, even a not-top-end option like the Lumia 550 or 650 which come preloaded with Windows 10. They perform better than the older Snapdragon S4 devices, and will be in support for some time. They're cheap, and a great upgrade option for those of you who can't afford a new flagship from Microsoft.
Get the Windows Central Newsletter
All the latest news, reviews, and guides for Windows and Xbox diehards.