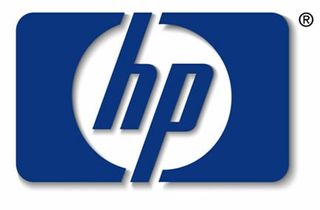 Let us flashback to the 2010 Mobile World Congress with Steve Manser, HP's Senior VP, saying (opens in new tab), "HP is working even closer with Microsoft to develop signature phones on the Windows Phone 7 Series that offer an entirely new consumer experience.".
Apparently, times have changed and we've seen indications that HP is no longer on board with Windows Phone 7. The latest confirmation of such came in a CNBC interview with HP Personal Systems Group VP Todd Bradley. Bradley left no room for doubt when he said, "I think it's clear to say, that we're very focused on the customer, and giving the customer the experience that's important to them. We won't do -- will not do a Linux / Android phone. We won't do a Microsoft phone.".
Instead, HP will concentrate on using WebOS (a.k.a. Palm) for the company's smartphone lineup. With such a strong position on Windows Phone 7 it would appear that the HP Glisten might very well be HP's Windows Phone swan song.
So, does HP's departure from the WP7 represent a great loss or a void easily filled by another company?
[via: Precentral]
Windows Central Newsletter
Get the best of Windows Central in in your inbox, every day!
George is the Reviews Editor at Windows Central, concentrating on Windows 10 PC and Mobile apps. He's been a supporter of the platform since the days of Windows CE and uses his current Windows 10 Mobile phone daily to keep up with life and enjoy a game during down time.
While HP has been a long time user of Microsoft OS's in every conceivable way, it appears that where mobile platforms are concerned, they have decided that taking advantage of this opportunity was in their best interest. It allows them to take complete control of their own destiny. However, it was an expensive decision and puts all the risks squarely on their shoulders. They will get no help from anyone except whatever developers they can convince that their platform is a good bet. How this will turn out is anyone's guess until we see what they can do with it.

Anytime you have a partner waiver the way HP has it hurts. I like WP7 odds with the number of partners they do have. I think HP's decision not to deliver a Windows based Slate PC to consumers is more troubling. It will be interesting to see who among Windows Phone partners: Asus, Dell, Samsung, Sony, Toshiba is able to overtake HP in consumer marketshare of Windows based slate devices.

WMExperts's sister site, PreCentral.net, reports differently on the Slate side (http://www.precentral.net/hps-windows-7-slate-be-released-fall-focus-ent...). The word is they're releasing one for their recently acquired webOS, as well, later down the line. EDIT: Actually, you said consumers and the report is that its focused on enterprise, so nm... possibly...

Why is it "OMFG! HP DROPS WINDOWS PHONE 7!!!!" When they said they aren't doing android phones either? It's not a big deal. Windows Phone 7 will be just fine without it. Android is doing just fine without it. HP is not needed in this area.

Meh, don't let the door hit you on the way out.

TOTALLY AGREE! Between iPhone, Android, BlackBerry and Windows Phone 7 there is close to zero percent chance any respectable carrier gives HP products the time of day. Its a non-starter in my opinion and a blessing in disguise for Microsoft since they are trying to get every OEM to deliver a beautiful device at launch. Seeing HP's history they would have more than likely brought a clunker to the table. For proof see the HP Slate.

While I have a ton of angst towards HP over this and Slate news...I think it would be foolish to not take them seriously. After they do have the lead in consumer PC sales. So I expect they will try to do some sort of bundle.

Can't wait to see how long it is till that $1.2Billion or w/e they paid for Palm goes down the toilet when consumers don't buy their stuff, and devs don't care about it enough to develop for it either.

Who cares; there is no void. I mean, HP didn't impact the market in anyway in regards to WM. NOBODY uses their phones as it is. That's about the same as me saying that I am not going to make a WP7 device :)

I don't know why this is considred 'news.' It completely makes sense for HP to drop all other smart phone OS's since they now own Palm. It's not because WP7 is a bad platform; it's because HP has a vested interest in pushing Palm's WebOS-based software/service/devices. If that venture miserably fails, they'll likely back-peddle and start supporting other successful OS's.

On paper is a somewhat major blow. HP is a world wide recognized brand and bot having that cloud over your products certainly leaves a mark. But even though HP has a big name, that hasn't carried over to the mobile phone arena quite well. The big smartphone manufacturer names nowadays are Samsung, HTC, LG. As long as they're on board with Win Phone 7 there should not be major concern.

Big deal.
Unless they intend to invest serious marketing muscle into WebOS, they'll be coming back to Android or WP7 in a few months. Palm will keep losing ground as people only mostly talk about the 3 other platforms.

no loss their wm phones sucked anyway.

I hope the patents are worth it because I'm just not seeing how they're going to have anymore success than Palm did in the space longterm. They'll definitely be able to market WebOS-based more aggressively due to deeper pockets. But they won't be able to outspend the likes of Apple, Microsoft, RIM, etc. And marketing's more than half the game these days. Maybe the tablet space will take off and they think they can get an in there. But even then you're still going to be going up against most of the same players. And cross-platform ecosystems are going to be leveraged heavily by those guys. The phone and tablet space doesn't have to be a 2-horse race like the PC space was. But if apps and custom content from developers continue to be the keys to success I just don't see a market with more than 3-4 sizable players (and even though WP7's not even out yet, MS pretty much has the resources to buy their way to some level of success.)

What does Manser know about phones.... What's the HP strategy when it comes to mobile? HP's been spending tons of cash within their Mobility BU and had no success in selling any of their products. I believe that the company will also fail with this Palm acquisition. Unfortunately, HP does not have the kind of executives that understand mobile and understand how to build an ecosystem around mobile. At some point, a few years ago they even launched an online trip destination site for their navigation unit (yes, HP made a navigation unit) which they discontinued in less than a year - talk about a half-baked strategy...If Dave and Bill were still here, they will fire most folks within Todd's BU and Todd himself will be on the hot seat for all of the failed acquisitions e.g. Bitfone, Upline, Voodoo, etc. It is sad to see how such a great company has lost so many great opportunities and great people, mostly due to bad management.
Windows Central Newsletter
Thank you for signing up to Windows Central. You will receive a verification email shortly.
There was a problem. Please refresh the page and try again.