HTC Nike Revealed, for Japan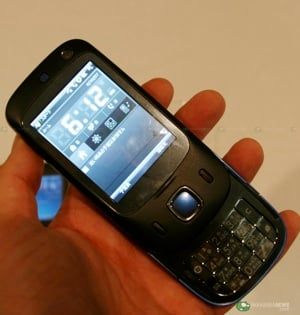 The Nike rumors are true - HTC announced it for Japan's DoCoMo network. The improvements over the HTC Touch (opens in new tab) are actually really nice:
9 key physical keypad
HSDPA data + GSM for international roaming
an extra 1mp camera on the front for video conferencing
An FM radio tuner
The rest of the Touch goodness is there: the TouchFlo interface, the home screen addition (now with photo speed dial), the nice screen that's flush with the device (sadly still 320x240, though).
The slider keyboard means you're not going to have the wicked thinness of the Touch, but it's probably worth it to get that keypad. No word if we'll ever see this in the states, but the non-keyboard HTC Vogue is still coming to Sprint as the Touch.
After the break, a couple more shots of the Nike.
Read: Akihabara News via Engadget Mobile (opens in new tab)
Windows Central Newsletter
Thank you for signing up to Windows Central. You will receive a verification email shortly.
There was a problem. Please refresh the page and try again.