Why Huawei's MateBook is still king of the Windows 10 tablets
The Huawei MateBook may be considered old news, because it's been a while since it was released. However, this doesn't change our mind about it still being the best all-around Windows 10 tablet on the market.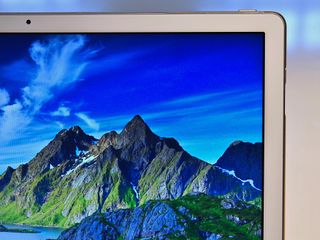 Huawei stole some headlines with the MateBook back in July of last year when it was first revealed, and that's for a good reason. It was the company's first-ever Windows-powered device, and it's a good one. We reviewed it before and even left a second opinion, but why exactly is it still relevant? And how does it stand up to newer competition? Here is why I still think the Huawei MateBook is the best Windows 10 tablet.
Huawei MateBook build quality
The MateBook pleasantly surprised me with its rad aluminium unibody the first time I used it. As this is Huawei's first try at the PC market, it's surprising to see that the company went with quality materials, because most companies test new waters with low-end products. A good example: Nokia and the long forgotten, Android-powered Nokia X-series, which used low-end internals and cheap materials, such as plastic.
Comparing the feel in the hand to my Surface blows Microsoft's offering away. It reminds me a lot of the feeling I got when holding the iPad Air for the first time. But it also feels a lot heavier, which is something I consider a positive thing. The Surface's magnesium unibody never really screamed premium to me. The MateBook, on the other hand, actually does scream premium, all the way from the USB-C port on the bottom right corner to the headphone jack on the top left. I had never held a device that feels this good before.
Other tablets on the market also have a premium feel, but the MateBook takes the top spot in this category.
Laptop or tablet?
The MateBook is a laptop-tablet hybrid, also known as a 2-in-1. So why do I keep referring to it as just a tablet? Because that's what it is best for. Comparing the MateBook to the Surface Pro lineup gives you the result that if you need a laptop, go with the Surface. The keyboard on the MateBook feels very low-quality and doesn't fit the device at all. It's mushy, has very little key travel and generally feels like a "me too" product. While testing this device for a few weeks, I even managed to drop the dock itself on the keyboard from about four inches and a key came loose, forcing me to send the keyboard back to Microsoft for a replacement. This proves how fragile it is and that it was designed with very little effort.
The dock is also weirdly designed, with odd spots for the cables to sit in and generally an uncomfortable shape. When connected to the tablet, the cables are everywhere except where you want them to be. The dock seems like it wants to be stationary and portable at the same time, but it's poor at both functions. If I had three words to describe this dock they'd be "pretty but bad."
What's so great about the MateBook?
The device itself may not be considered a breakthrough in the tablet industry, but it's such a solid all-around choice with almost zero sacrifices that it's hard not to recommend for someone looking for a media consumption device or a casual-use tablet. Aside from the glorious build quality, it features a 12-inch QHD display at 2160 x 1440 pixels, making it on par with many other high-end tablets on the market. The quality of the display itself is magnificent, with very high contrast ratio, meaning deep blacks and bright whites. At some point, I even had to check if it was an AMOLED-technology driven display because of the deep blacks.
It also features a Windows Hello-powered fingerprint reader that's surprisingly good. The fingerprint reader found on my TypeCover 4 is pretty poor, and it often requires me to scan again or simply refuses to work at all. This hasn't been the case with the fingerprint reader on the MateBook. It's perfectly positioned, so when you're naturally holding the device, you will automatically put the finger on the sensor which is located in between the volume buttons on the right side of the device. I thought I would miss the facial recognition found on the Surface Pro 4, but it actually hasn't bothered me at all. The reader even works when the device is sleeping, which makes the unlocking process very pleasant. It's fast, functional, pretty and generally great.
I've been using the MateBook daily for browsing Facebook, Twitter, watching anime, YouTube and some web browsing, which means very casual tasks. But it's been a pleasure. The Intel Core m3 (Core m5 variant available) CPU found in the MateBook is often laughed at as for poor performance, but that's not the case. After the Core m3 replaced the Atom in a lot of devices, people see it as just a rebrand of the same CPU without realizing that the m3 is definitely not a low-budget CPU but instead a low-power one. The MateBook absolutely flies, no matter if it's 4K video playback, light gaming or browsing Reddit. It has met all my expectations and even surpassed them as I managed to do some heavier work on it when my Surface was sent in for repair.
As I had the lowest-end version of the device, my storage was limited to a 128GB SSD and only 4GB of RAM. I quickly realized that the MateBook is not designed for tasks which require more than 4GB of RAM, but there is an 8GB variant if you're willing to pay a little extra.
It isn't designed for gaming, programming, prosumer work or anything heavy, really. Only having one USB-C port ruins the experience for virtually anyone that wants to do some actual work on it, making it a poor power-user device. This is where the competition shows up the MateBook. As a prosumer device, the MateBook falls face to the ground against devices like the Surface Pro lineup or Asus's Transformer Pro devices.
If you read the MateBook specification sheet, it falls short in terms of battery on paper, with only a 4,430 mAh battery, but it actually shocked me by lasting way more than the promised nine hours that Huawei and Microsoft promise on their web pages. It may not last nine hours of active usage with the screen on all the time, but in my particular case, I rarely have to bother with charging it before I'm ready. It's charged when I need it to, and not even once has it happened that the tablet discharged while using it.
The MateBook excels at what it's made for
All of this still doesn't explain why it's the best Windows tablet, and many manufacturers have come out with better performing devices, with higher resolution and quality displays. What makes the MateBook so unique is its relatively low price for what you get. After multiple price drops over time, it's hard to deny that if you're not a specification nerd and care mostly about the overall experience, the MateBook is a near-perfect device.
I am a prosumer and power user. After a long day of school (maybe not that long, but we students like to complain) I pick up my Surface Pro 4 and start writing articles on its amazing TypeCover keyboard. This is where the MateBook would fail, because the keyboard is poor. When I'm done, around evening, I pick up my MateBook from my coffee table in my living room, where it nicely fits into the overall aesthetics. It still has around 70 percent of battery left, even thought I forgot to charge it overnight, so I don't have to worry about that. Its aluminium back feels nice and cold, with a matte texture to it, giving me the strong feeling of "premium" whenever I hold it.
When I watch video on YouTube, everything sounds amazing with the stereo speakers on the top. When I'm done, I put the tablet back where it was if I don't feel like browsing Reddit or Twitter at the moment, and it's still cold to the touch. This is area where the MateBook has an advantage over the Surface. The Surface Pro 4 likes to get a little hot and uncomfortable, even with very light usage. The MateBook stays way colder to the touch and generally feels better.
Conclusion
The MateBook is a device with very few sacrifices, and if your particular workflow isn't too demanding, it may even be considered perfect. It feels amazing, looks amazing, sounds amazing and behaves just as well. It has a reasonable price, at least after all the recent price drops, and it does what it's supposed to.
If you're looking for something that "just works" and doesn't try to be something it's not, the MateBook is a perfect tablet for the price — with the exception of the optional dock and keyboard, which are underwhelming.
See at Microsoft (opens in new tab)
Huawei MateBook Forums at Windows Central
Get the Windows Central Newsletter
All the latest news, reviews, and guides for Windows and Xbox diehards.
Dennis Bednarz is a former writer for Windows Central and the guy behind ModMy. He has been a recognised member of the Microsoft community for years and owns everything from Lumia phones to Surface PCs. He occasionally likes to rant about Windows Phone and drink tea. You can go ahead and follow him on Twitter at @DennisBednarz
im reading this on my surface pro 4 like..mmm no.

$399 vs. $799...mmm possibly.


Well the surface 3 is about 399.

Core M3 or M5 is much more powerful.

Yes but you must admit the Matebook is much better than the Surface 3.

Reading it on my $100 x98 plus....

If you looking to get work done on Windows platform, 100 dollar Intel Atom Baytrail 8 inch tablets from 2014 are as good as any elitist 400 or 700 dollar tab. Even though I have many Windows computers of all ilk, my 8 inch Win Tab is my go to device for regular browsing. It even connects to my 24 inch Samsung LED via an inexpensive HDMI cable and acts as a full Win 10 computer !

I beg to differ. I own a Surface Pro 3 and an Asus T100, not even in the same league. When I need to get work done I turn to my desktop because neither of my portable devices have enough RAM to even keep everything open. I was working in Photoshop earlier and have realized my next PC NEEDS 16 or 32Gb of RAM. I do love my Baytrail device for browsing the Web, but I can't imagine trying to do work on it.

I think you misinterpreted what I said a bit. I know at 2gb/ 32gb or even 4gb/ 64 gb , a tab cannot perform all the tasks in the world. But for most ordinary folks who just browse or send /receive mails, a 100 dollar 2014 tab can be a perfect desktop when connected to a large screen.In fact, we are looking to purchase 100 such tablets at a highly discounted price of 50 dollars each to be used as desktop computers for rural schools here in India. The initial field tests have yielded very encouraging results. We are combining each tab with a 35 dollar used 17 inch TFT (again bought in bulk). The kids, for most of whom this is their first exposure to a computer, couldnt be more excited.

I wouldn't want to do things like image processing on my T100, and the pointlessly paltry 2gb RAM is on the tight side, but I have no problems running my email client, word processor, and even a couple of other low impact apps eg Evernote at the same time, so it's proved a pretty good productivity machine (the keyboard is smallish but is also very usable). Doesn't stop me looking enviously at Surface Pros, but since I also have a reasonably powerful larger laptop on my desk all my needs are being pretty well met...

I use it to read only, with it i can keep my phone small and my notebook traditional

Wow. On checking Amazon UK prices, I have to agree. 4 figure sums for this? Better to buy a Surface and get all the ports etc. This costs an absolute mint for what you get. This review seems quite misleading certainly re. value for money.

I actually like the feel of the Surface's magnesium body.

Don't worry. It's just someone who thinks that everything should be as close as possible to Apple products to be considered quality. Tech writers badgered Samsung for years about plastic. When they finally copied iPhone design, sales dropped, as could be expected. Tech writers buy much less than everyone else.

I thought I was the only one that had major issues with the surface pro 4 fingerprint reader. When it works it's great, but often it just doesn't even function.

If you have an SP4 why not just use the iris scanner? It works great for me.

It's not an iris scanner on the surface tablets. It's facial recognition. The lumias have iris scanning.

Ahhh, you're right. In any case, it works quite well for me.

I don't have an SP4.I have an SP4 type cover with the finger print reader, which was really meant for sp3 people or for those that didn't like facial recognition.

That's what I get for making assumptions.

This review got me to order a base model to be able to compare side by side to a SP4.

Let us know if you feel the same way. (That it's the King)

I'm gonna give it to one of my helpdesk people, let him beat on it for a while. That'll be the true test. Bwahahahaha!

Wouldn't it be perfect if Huawei made the low end version (Core m3, 4GB RAM, 128GB SSD, 2160x1440 QHD screen, aluminum chassis) of this exact same Matebook, in an 8" config? With an Android dual-boot option for good measure? In many reqards, that would be the perfect Windows tablet for me. Everyone keeps making 10" and 12" tablets with the features and specs I need. But I have zero room, nor need for anything larger than an 8" device in my life currently. I literally have a Surface 3, a laptop, and another 12" tab collecting dust right now. About to hand them away as graduation gifts in a couple months. They were useful for what I needed for when I purchased them. But things change, and one's needs change right along. And right now I need that level performance in a smaller formfactor - and cannot seem to get it. And don't get me started about the poor choice of 8" tabs currently on the market. I have one right now that only comes with a 32GB SSD (like almost all of them do). And cannot even upgrade the bloody ******* to the latest version of Windows 10 (the one that came out last summer), because even after removing all my programs and apps, the update won't fit on the puny SSD along with the existing version of Windows 10, and have room enough to extract itself for the install. It's a mounting list of stuff like that, that make owning any of the current batch of 8" Windows tablet an act in frustration, despite the fact that they are the exact formfactor size that fits my needs. Every passing day, I want to kick Panos Panay in the jubblies, for not releasing the Surface Mini, and showing these chomps in the OEM world how to do right by an 8" Windows device. *heavy sigh*

When ARM for Windows 10 is fully announced this is when these devices you talk of will become available (in my opinion)

As long as they don't limit small devices to Windows on cloud. I'm afraid a limited version of Windows will be the norm for new small devices, which will be the new shunned Win RT.

I had a Dell 8" Windows *8 tablet three years ago. If you can get a small dock replicator that will let you plug in a USB keyboard, mouse, and usb flash/hard drive while charging you can wipe the internal drive and do a clean Windows install. This can also help you to optimize the space available in your limited 32GB eMMC. It's just like any other PC if you have this setup. Just serch for MicroUSB Dongle for Charging and Data. The Dell one looks like this: https://www.amazon.com/470-ABES-DELL-USB-cable/dp/B00NY2IJG8?tag=hawk-fu...

I have 3 such devices. 64gb is needed imho. 32gb is a a continuous space struggle, even though I use very little storage space.

If you're talking about the Dell Venue Pro I have one as well. I like the form factor, but that Atom processor is just not cutting it.

Agreed. However, I have no use for dual booting Android.

Oh Comon. There are so many awsome 8 inch tablets out there with 4gb/ 64gb specs. Where have you been living ?? Lemme see now. Lenovo Miix 3 8 from 2015 is my favourite. The new 2017 series tabs are a bit expensive as expected.
Teclast has many options as well. And yes, remember the 200 mm * 135 mm rule that I insist on when looking for an 8 inch device. Good Luck.

An 8 inch Windows 10 device with a precision stylus and a decent processor would be great. I think Windows ink would elevate itself to a new level since it could be used for notes and drafts just like a pocket notebook. You see a phablet is a similar idea but we definitely need a slightly bigger screen for light gaming, movies, browsing and work.

This one was quite promising. http://www.techradar.com/reviews/pc-mac/tablets/hp-envy-note-8-1306049/r...

Here I am wanting a 7 inch device with those specs. Though I'm willing to compromkse on the processor. Atom or ARM with at least 4GB of RAM.

I got mine last Novemer to replace my damaged Acer Aspire R-13 (R7-371T) convertable ultrabook. The M3 is comparable to the older M5 and it's so much smaller and lighter. The Microsoft Store was throwing in the keyboard portfolio for free. I bought the dock at the same time and got the stylus for Christmas. My Matebook does get pretty warm to the touch, but hot excessively. No, the keyboard portfolio case isn't fantastic, but it's adequate. I agree that the port replicator is, well, odd. The layout is strange because the dongle to connect to the Matebook is constantly getting in the way of the cable from the power adapter. Also, the USB ports, one high power and one low power, do not face the same way. The bottom one is upside down. However, the case that holds the port replicator is nice because it also holds the stylus and the cable adapters that come with the tablet. The battery life is very good. I've easily watched over 5 hours of video without killing it. Overall it's a decent tablet that can handle a good bit of light computing. I use it for web browsing, email, YouTube, Quicken, light gaming. It's my primary PC. Combined with my iPhone 7+ it's all I need and it's highly portable.

This is the best Windows tablet in my experience. My family has both Surface Pro 4 and the Huawei Matebook (Core m5). I like the Surface stand and keyboard, but the Matebook is so thin and light without sacrificing power. Matebook is iPad design quality with Windows Ultrabook performance.

So you'd type on it using the onscreen keyboard?

About the MateBook not getting hot while Surface does: Is it the SP4 Core M version you're referring to?

My Core M powered SP4 rarely gets hot.

You said: "The keyboard on the MateBook feels very low-quality and doesn't fit the device at all. It's mushy, has very little key travel and generally feels like a "me too" product. While testing this device for a few weeks, I even managed to drop the dock itself on the keyboard from about four inches and a key came loose, forcing me to send the keyboard back to Microsoft for a replacement. This proves how fragile it is and that it was designed with very little effort." HUH??? Which product are you talking about in this paragraph the MateBook or a Surface product? The paragraph has the MateBook as the subject, says it's mushy and doesn't fit well, but then when the keyboard broke you say you sent the keyboard to Microsoft for repair. Are the two keyboards the same?

I received it from the Microsoft First League program. So I sent it back to Microsoft, not Huawei.

Now I'm curious about the First League program. Looks cool, for those countries it is available for!

I was just typing the same thing, This article is confused.

Wish the 2 higher end models, was available in Gray!! Meh gold!!

Still so expensive in UK 😐 £549 at Microsoft store / £800 on Amazon 😱

Yeah, really nice...a product that's not trying to be the whole package, just good enough to look awesome. 😄

To have peace of mind, I stay away from computing devices (mobile phones, laptops, network cameras) made by companies closely associated with the Chinese regime.

Then you should probably buy a Huawei product then. Lucky for you I happened to be reading a book on the subject of cyberspying. 1. Most tech enterprises in China aren't associated with the government, no more than Apple, Microsoft and Google are associated with the US government. It's only logical. If there was evidence people were being spied upon by the government, no one would buy the product and the company would collapse. Huawei is a huge company with a lot to lose, and is actually a worldwide telecom company invested with multiple government agencies. 2. Due to widespread ignorance and sinophobia Huawei is under unfair extra scrutiny. There's actually an office in the UK where British tech experts examine source code and products made by Huawei in a electronically secure room to ensure there's no malicious code. The head of the british division has explicitly said there are no backdoors and the products are completely safe. This has actually improved Huawei's software on occasion because sometimes they catch bugs, which are then reported to Huawei. 3. Huawei's founder's parents were sent to labor camps by the government. So...he's not exactly super pro government. 4. You really think you're so important a foreign government is spying on you? Though I guess Google does...

Grew up under the regime, know it very well, and the intertwining between companies and the regime at different levels.

Growing up there doesn't mean you're an expert in everything to do with that country. I grew up in the US and no one knew about PRISM until it was leaked; there are lots of things no one knows. In the particular case of Huawei they've been cleared. Factually cleared in fact, by the GCHQ (UK's NSA) very thoroughly.

Another FACT that I know very well is that the regime literally hires hundredes of thousands of trolls disguised in different ways. This is well documented.

Reading this on my 2-in-1 HP Pavilion X2 12" that I recently picked up for $315. Also with the M3, 4GB RAM, 128GB SSD, 1920 x 1280 screen and an excellent keyboard, I love comparing it to the intro model Surface Pro 4. I even managed to get the Wacom Stylus to go with it and it works great.

Hey! I'm picking one of those up, soon, too. Where did you get that price? Also, how's the pen?

I bought it at Office Depot. It was on sale for $329 but all of the local stores were sold out, including the one I was in. They agreed to sell the display model and cut an additional 10% off. I ordered the pen from Best Buy. It works well and is fun to use.

Thanks for the tip! I was looking at Office Depot's ditch the brick promotion.

I just checked their website and it's still on sale. If you can't find one, maybe you can find a display model. I had to look online to figure out how to reset it since the store had the Admin login.

I disagree.. I'm reading this on a Thinkpad demo I got for $129...and It runs L4D2 pretty well too. Great KB.

CHUWI hi10 pro FTW. 4GB ram x64. win10/android dual boot retina ips 1920x1200 price drop to $159 now that the hi13 is released . It says z8300 chip on amazon, but when it arrives, its a z8350

I almost bought that a few months ago for $99 because I was looking for an Android tablet. But the Atom cpu made me rethink the purchase.

It doesn't really seem like the article lives up to the title. If something is the "King" of tablets, it really shouldn't come down to "The Surface Pro 4 is better in almost every way, but this is cheaper" Maybe king of budget tablets, but to me the King of Tablets should be the best regardless of price.

Surface Pro 4 is a better computer, but not a better tablet (thick, heavy, fans, expensive). Matebook is the best tablet, but not the best computer.

Unless I missed it it no mention of the screen? Is it at least decent? He sum it up nicely, those "more affordable" win tab are not for prosumer they're for media consumption like UT/reddit/FB. And we don't need full x86 windows for it. A RT or w10m fit better with the ease of use and instead on. Basically a 10-12" 950XXL will do the tanks just as good. BTW is w10 touch KB improved? The last time I used one it was way behind w10m kb.

The Matebook display is very good. Not as good as Surface Pro, but very good. If you're an artist Surface is a better choice.

I like the look of the MateBook and I definitely agree even my Core m3 Pro 4 runs hot sometimes but, since I already have the Pro 4, there's little reason to move to this. Even of it is a great, attractive tablet. It's tempting at its current price but I'm happy with what I have.