I was lucky enough to be one of the early ones to see Huawei's first Windows 10 product, the MateBook, back in a briefing at Mobile World Congress this February gone. I've been following the company's hardware closely for a couple of years now, for good reason.
Whatever you think you know about Huawei, you should probably put to one side. This is a manufacturer making some seriously nice hardware in 2016, and with the MateBook it brings some of what it learned on Android phones to the Windows 2-in-1.
We've already put it through its paces in the course of our full review, but I've been using one, too, so figure that a second opinion is worth bringing up. I've been eager to spend some quality time with the MateBook since my brief experience in Barcelona, and for the most part, I'm pretty impressed. But that doesn't mean there aren't things I'd like to see done differently.
Image 1 of 2
The obvious comparison to draw is with Microsoft's own Surface Pro.. It's the one drawn any time a manufacturer comes out with a tablet focused product with an attachable keyboard such as this. Microsoft set the bar, and it's up to the rest to meet and exceed that.
I've never really warmed to the Surface Pro, or any 2-in-1 for that matter, for use in my own world. I prefer a laptop to a tablet, and something like the Surface Pro is too big for me to use and enjoy as a tablet. The MateBook, though, is different. It's so ridiculously thin and light that despite its 12-inch display, it's comfortable to use in this manner. There's not a whole lot of bezel on the front which keeps the surface area down, but it doesn't mean you're covering the screen with your fingers. It's about right.
The race to be thin isn't something I appreciate on a phone, but on a tablet, there's more space to work with, so the tradeoffs aren't as severe. Despite being ridiculously thin it still packs a fingerprint sensor for Windows Hello, and it is superb! I'll also get to battery life later on, but Huawei worked some pretty incredible magic getting a 4430mAh battery inside this thing at all. Or at least, that's how it appears to me.
Part of what makes this possible is Intel and its Core m chipset. With Core M, we lose the necessity for internal fans (hello Surface Pro 3) which makes for a better tablet experience all round. It's silent and doesn't get nearly as hot as a Core i would. Warm, but not hot.
The Core M of today is not the Core M as it launched in 2014, not at all. Where the previous generation we'd have recommended you ignore, the new chips are much, much better. They need to be, too, since Intel commands a pretty steep asking price for them. All that means that the MateBook is perfectly capable as an on the go productivity and entertainment machine.
To do any of that, though, really, you will need to buy the optional MateDock. This little block adds regular USB, HDMI and Ethernet connections to the MateBook. The cloud is great, but it's not always available. I carry a portable SSD with me, and I can't just plug it into the tablet. Personally, I'd have traded some of that thinness for a proper USB 3.0 port built in as well.
The MateDock is useful at home, too, not just on the road. It's a compact, inoffensive way to turn your 2-in-1 into a desktop machine. It takes up a lot less space than the Surface Dock, albeit without offering as many connections. The MateBook isn't designed to be a desktop machine, though, that's just an added convenience. Huawei's big launch event was clearly touting this as an everyday carry, the business users all day PC. A portable productivity machine.
On that front, there are some good things, and some not so good things.
Image 1 of 2
I'll get the less positive bits out of the way first. And top of that list is battery life. The MateBook isn't something you can leave home or the office with for the day and not worry about running out. It just isn't. It's not as bad in my experience as some reviewers have found, but it doesn't offer the same as my laptop.
I've been getting around 5-6 hours before I need to think about charging up. I've had to make a few changes, too, like not using the Slack desktop app, since that seems to make it worse. I can run out for a few hours, get lunch, hit the coffee shop and get some work done, but I wouldn't leave home for the day without the charger, that's for sure.
Then we get to charging it up. Despite being USB-C, it seems you can only use the included power brick to juice up the MateBook. Neither my Microsoft USB-C charger nor the included USB to USB-C cable in another brick yielded any results. Which means when I do go somewhere, I'm taking two USB-C chargers regardless.
It's not a massive inconvenience, but when adopting a standard like this, I'd have been much happier to be able to use my phone charger (which has QuickCharge for my Lumia 950 XL) for both rather than needing two separates.
Battery aside, using the MateBook has been a great experience. The display is stunning if a little too aggressive for my own tastes on dimming the brightness. But paired with the form factor, I've found myself enjoying using it as a tablet more than any other of this size in recent memory. The Surface Pro has always felt just a little too bulky to me, but I can happily kick back on the sofa with this and watch videos for long periods without being uncomfortable.
Image 1 of 2
The keyboard experience has, however, been mixed. The portfolio case is really, really nice, but I'd prefer a solid kickstand over a folding arrangement every time. I'd also like it if you could angle the keyboard up a little, as you can on the Surface, for a more comfortable experience. It's a good keyboard, though, the backlighting is strong, and the trackpad is better than I expected. It's just a little cramped, though, for my own liking. I've hit too many keys by accident in my time with it.
So, final thoughts. I've long been an admirer of Huawei hardware, and that hasn't dampened any with the MateBook. The hardware is sublime, and while I'm not a fan of 2-in-1 setups personally, the MateBook is one of the closest things to sway me. I prefer it in some areas to the Surface Pro, while in others it definitely falls behind. It's probably my favorite Windows 10 tablet to date, but it's not as hot at being a laptop replacement.
The need for an external dock for any 'normal' connectivity is disappointing, and I'd trade some of that thinness for a regular ol' USB port in a heartbeat. You may also notice I didn't mention the pen, yet. I'm not a pen user, not in the slightest. But the MatePen is excellent. I think it's marginally better as a, well, pen, than the one on the Surface, and the addition of a laser pointer is a neat touch for those involved in presenting things for a living. The magnetic pen loop included though is fantastic, much preferred to a fixed option.
If the battery life were better, I'd happily recommend the MateBook to anyone looking for a high-end 2-in-1 running Windows 10. Right now it's a caveat to that recommendation. It's not horrible, but equally, it falls short of many popular laptops of the present time. If you're boasting productivity, you have to nail the battery life. For that, Huawei falls a little short in my opinion.
But if you like what you see, you'll be mostly happy and even more so, if you're OK with charging it a little more often. What the MateBook is, though, is an impressive debut from Huawei into this space. Expect its successors to be even more so.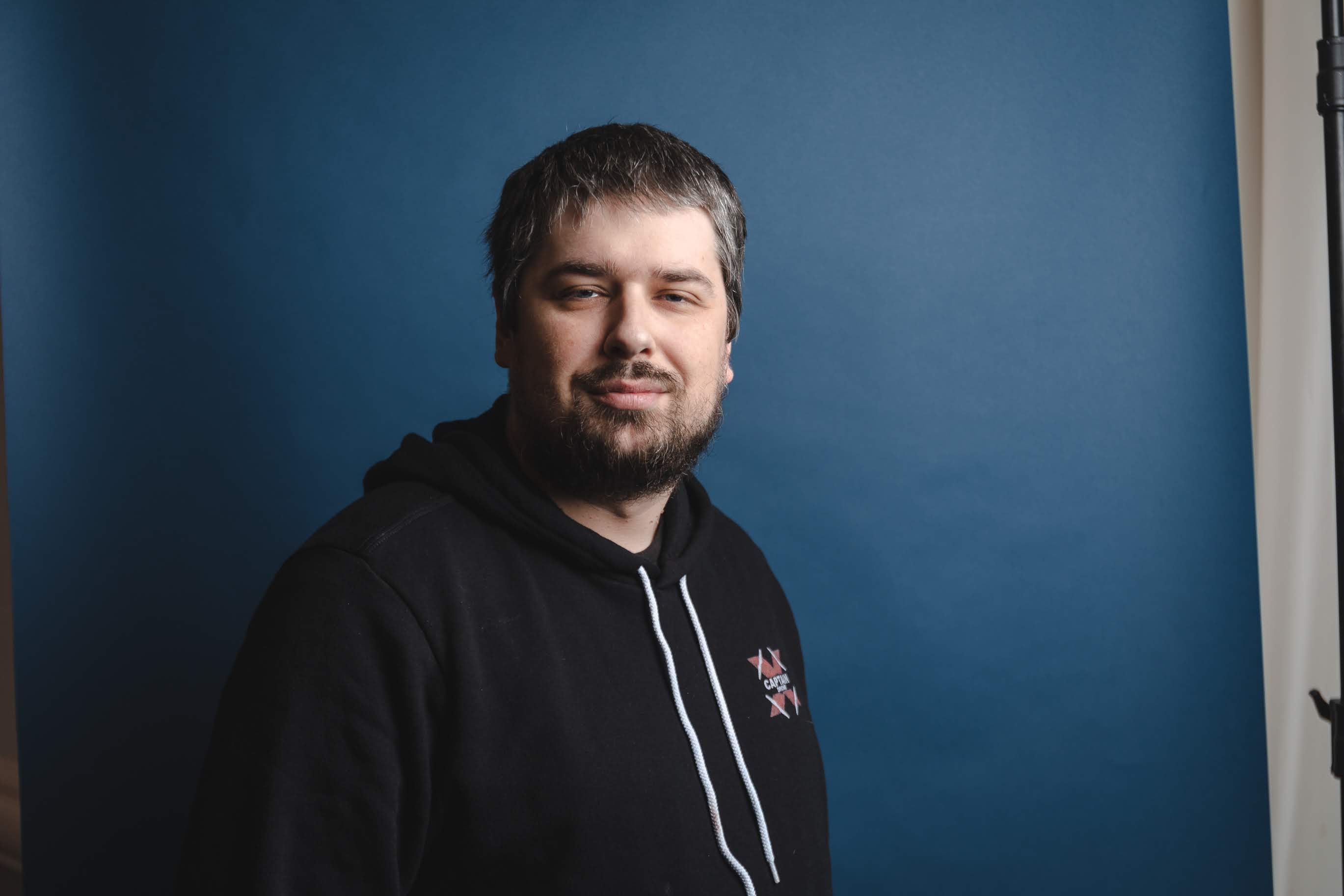 Managing Editor - Tech, Reviews
Richard Devine is a Managing Editor at Windows Central with over a decade of experience. A former Project Manager and long-term tech addict, he joined Mobile Nations in 2011 and has been found on Android Central and iMore as well as Windows Central. Currently, you'll find him steering the site's coverage of all manner of PC hardware and reviews. Find him on Mastodon at mstdn.social/@richdevine