ID@Xbox director Agostino Simonetta departs Microsoft for Thunderful Games
With the ID@Xbox program surpassing $2 billion in revenue, Simonetta talks moving to Thunderful and the path to success in indie development.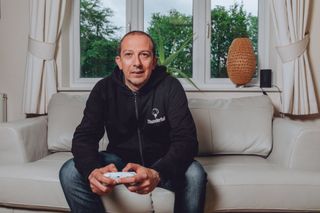 (Image credit: Thunderful Group AB)
What you need to know
Director of global partnership management at ID@Xbox, Agostino Simonetta, has announced plans to depart Microsoft following almost seven years at the company.
Simonetta joins Thunderful Group as chief strategy and investment officer, overseeing its rapidly growing development studios and publishing efforts.
The ID@Xbox program remains one of Microsoft's top contributions to independent video games, over the years establishing a direct avenue for developers to launch titles on the Xbox platform. First introduced alongside Xbox One in 2013, headed by director Chris Charla, the initiative bridges the gap between Redmond and creators across the globe.
Director of global partnership management at ID@Xbox, Agostino Simonetta, has now announced plans to depart Microsoft, joining Thunderful Group under a new leadership role. Simonetta was among pivotal figures leading ID@Xbox, spending seven years on the program, working with developers to publish directly to Xbox consoles, and later Windows PCs. The program has evolved into a gateway for smaller creatives, racking up over 2000 titles launched with its aid since the onset of the generation.
Those unfamiliar with ID@Xbox will undoubtedly recognize its output, fundamental to the vibrant indie lineup, many joining the best Xbox games. These projects, each crafted by independent develop, represent some of the platform's most inventive experiences. It shows no signs of slowing, recently surpassing $2 billion in revenue between the program and partners.
"I'm not running away from Xbox. I love it. Obviously, Chris [Charla] is leading the team, it's amazing. I leave my team in great hands and in a very successful state," Simonetta told Windows Central ahead of the move. "ID[@Xbox] has really established itself as a premium partner for independent developers, very different from when I joined. I'm not taking all the credit, I'm just saying, on this journey, Xbox is doing incredibly well. I think for me, I'm leaving on a high."
While Microsoft has embraced indie projects prior to ID@Xbox, the program was a newly-established avenue to its Xbox One consoles. It supported developers with platform-level features "Xbox Game Preview" and the "Xbox Live Creators Program," providing more opportunities for aspiring Xbox developers. The growth of Xbox Game Pass can even be traced back to ID@Xbox, aiding hundreds of games that launched into the service.
"I think building an incredibly strong relationship based on trust and respect with the independent community over the years, starting from a slightly challenging day one, has been an incredible achievement. Demonstrating to the industry how Xbox — and not just ID@Xbox — how Xbox was really serious about this space. I think it's been an incredible achievement. When you look at the commercial [side], over $2 billion in revenue generated for the program and the partners in a program."
Growing faster than ever, Thunderful is one to watch
Simonetta joins Thunderful Group during a phase of rapid expansion, currently boasting several games studios and distribution groups, with various subsidiaries in Europe. The Gothenburg-based firm merged Image & Form Games, best known for the SteamWorld series, Zoink Games behind titles like Fe, and Rising Star Games, under the Thunderful banner. That momentum extended to new acquisitions in 2020, including Swedish studios Guru Games and Station Interactive, plus UK-based Coatsink. It closed the year with an IPO on the NASDAQ First North Premier Growth Market, most recently welcoming Headup Games in early 2021.
"Thunderful is really becoming a key player in the development and publishing space. Starting from Image & Form and Zoink, these embryonic, independent studios well-funded by the group. [...] You have a growing company with great ambitions. They really want to work in the space and have a positive impact in the independent space. You have a perfect fit for me. My knowledge, my experience, across development, publishing, and platform fits well with their needs. And for me, it's the right challenge to take on. And finally, the human element, which is super important. I'm joining a group of friends that I know and trust and we have a shared vision."
Continued acquisitions from Thunderful fuel an ambitious strategy, expanding its industry footprint. It now appoints Simonetta as chief strategy and investment officer, leading all operations in its games division. The former ID@Xbox director brings experience from roles with THQ, SEGA, and PlayStation, too. That informs a profound understanding of the independent development scene, stressing a need for the same "trust and respect" whether a publisher or platform.
"I think it's going to be important for [Thunderful] to carry on developing our relationship with the development community. If I think about my first 100 days, and I think number one is going to be to get to learn more about other folks. To get to know that team beyond the people I've known for years," Simonetta stated.
"I know we have an incredibly strong relationship already. And it shows with the titles that we're signing, that we will really build this relationship based on trust and respect and the desire to be working together with the development community. That, for me, is the source of success when you're thinking about investment and publishing."
"We are game developers at heart, and we went into publishing with a vision of making sure we always put the wants and needs of game developers at the centre of what we do," Thunderful Group CEO, Brjann Sigurgeirsson said. "That runs right through our own games, the studios we've acquired, and the appointments we've made in the business. I've known Ago for a long time. He's known throughout the industry and has those vital connections with the kind of talented studios we want to work with. Bringing him on board says everything about what we're shaping Thunderful to be: the developer's publisher."
Simonetta talks Game Pass deals and future trends
Thunderful Games boasts an extensive portfolio of properties under its fast-growing family of studios, including past success with the SteamWorld franchise, Say No More!, Curious Expedition, and more. It soon embarks on a new adventure with "The Gunk," slate for later in 2021. The Xbox and PC exclusive surfaced at a Microsoft showcase in July, backed by a deal to join Xbox Game Pass from day one.
With several years under ID@Xbox, few at Thunderful know Xbox Game Pass like Simonetta. Microsoft continues to aggressively push the service, with launch day deals on the rise, demonstrating the potential value presented to developers. This emerging business model looks to be a trend to watch according to the former ID@Xbox director, with all evidence implying frequent benefits for independent developers and publishers.
"One of the great insights that working at platforms gives you is to actually look at the industry three [or] five years down the line," Simonetta said. "I don't know that anybody knows definitely what's going to happen, but it gives you a different perspective."
"We're going to go into a world where more and more people will start creating games and people will consume games in different ways. […] They call it the obvious creators beyond independent developers. When you think about it, my daughter and her friends are building games in Robocraft all the time."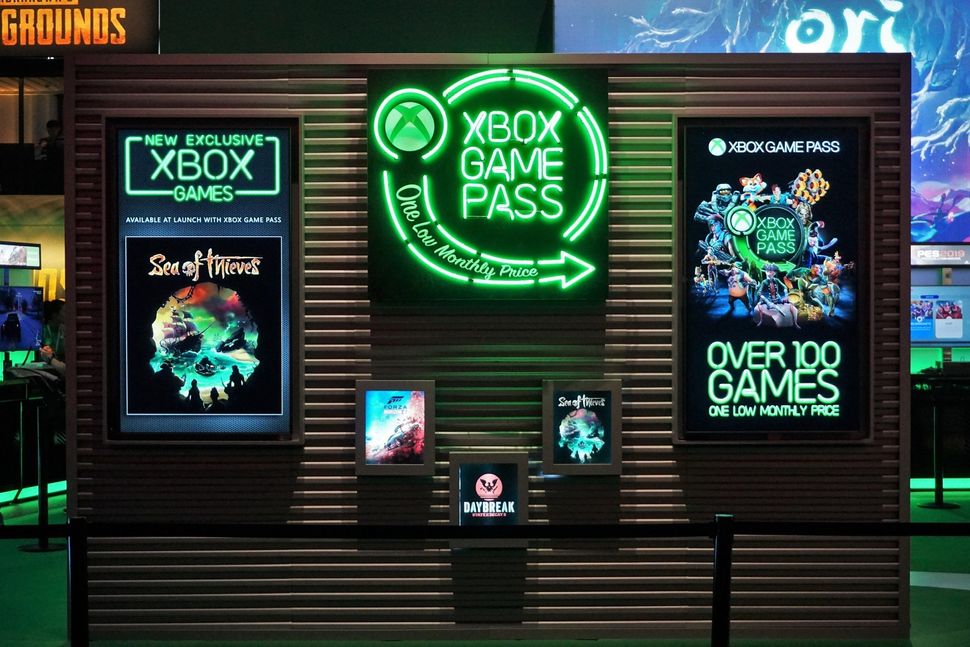 "One of the trends, we've been talking about it for a long time, is change. We need to work as an industry, truly at Thunderful, and we have done it at [ID@Xbox], knowing that every six months, the market will evolve. And new initiatives, new platforms, new business models are coming in. When you look at what Thunderful has done, partnering up with Xbox, with The Gunk on Game Pass. Embrace change."
The rise of subscription services leaves some questioning the implications for video game sales, a natural conclusion given the dominance of streaming in the music and film. But Simonetta feels these business models can complement existing channels, unlikely to signal the death of direct purchases. "[S]ubscriptions, being PlayStation Now, PlayStation Plus, or Luna, or Xbox Game Pass coming in — one of the trends is those new business models co-exist, one next to the other. Obviously, when you're a platform and you're in the thick of it, you actually see the data, and you see how this is happening. I'm a great believer that business models don't replace each other completely. They just evolve existing ones, and they sit alongside each other."
That sentiment echoes previous statements from Microsoft, previously detailing how Xbox Game Pass subscribers, on average, spend 20% more than non-subscribers. The results obviously vary on a per-title basis, but these are far from the only success stories emerging from the growth of Xbox Game Pass.
"I evangelize these services. When I was at PlayStation, with PlayStation Plus, I evangelize Game Pass. I'm a great believer in diversity of business models, and the right product for the right business model and distribution systems. [...] We can't talk about deals but the commercial value is there. The opportunity of growing an IP is there. The opportunity of grabbing an audience that you would not have been able to grab otherwise. The joy of people playing your game is there."
"They sit alongside premium games that people pay X amount for, they sit alongside free-to-play titles, they sit alongside streaming, which is different from subscription. All those models coexist. And as a company, you need to look at the ecosystem and those models and see how you fit in that. Which ones are right for you at what point in time, and which ones are right on a product-by-product basis."
Get the Windows Central Newsletter
All the latest news, reviews, and guides for Windows and Xbox diehards.
Matt Brown was formerly a Windows Central's Senior Editor, Xbox & PC, at Future. Following over seven years of professional consumer technology and gaming coverage, he's focused on the world of Microsoft's gaming efforts. You can follow him on Twitter @mattjbrown.